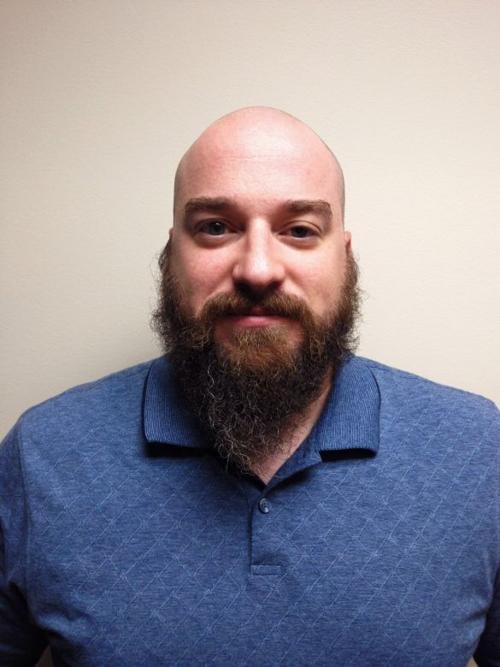 Ten years ago I was in Iraq and carried an M16 rifle everywhere I went.
I propped my M16 beside me while I drove our medical evacuation Humvee on monotonous yet foreboding convoys from Fallujah, Al Asad, Haditha and around western Al Anbar.
When we searched vehicles at checkpoints, I covered my fellow Marines with my M16. I slung my M16 in front of me on visits to a truck stop between Jordan and Ramadi where — against orders — we would buy roasted mutton or chicken cooked with tomatoes and peppers and wrapped in flatbread to alleviate the tedium of our rations.
Ten years later, I live in a community whose police think an assault rifle is necessary to keep people safe.
Madison equips police cars with AR-15 assault rifles, a variant of the M16 I carried in the Marines. The city police department's AR-15s are kept loaded, just like Marines' M16s on convoys and patrols.
My blood ran cold when I first noticed this — part of me was instantly transported back to Iraq. Our M16s represented the chasm of distrust between occupying Marines and occupied Iraqis, and each AR-15 in a squad car signifies the Madison Police Department suffers that same distrust of the public it serves.
In 2009 the City Council and then-Mayor Dave Cieslewicz supported a police department initiative allowing patrol officers to buy assault rifles from the city, providing officers with an AR-15 customized to their body types and shooting styles.
SWAT captain Vic Wahl said the police department decided to transition from shotguns to assault rifles about a decade earlier. Wahl observed rifles such as the AR-15 have advantages over shotguns such as "accuracy and distance" and "multiple shot capacity." Superior accuracy and more firepower might sound great, but what can an AR-15 actually do?
An AR-15 firing a 5.56 mm cartridge can penetrate 3 millimeters of steel plate 1,300 meters away. Imagine what this cartridge does to people at much closer range.
Believe me: The results can be devastating, depending on where the person is shot. The bullet carries enough kinetic energy to hit others behind that person after rocketing through the body.
The ballistic characteristics of the 5.56 mm cartridge make it imperative that AR-15 shooters accurately assess the "background" to avoid killing or injuring an innocent bystander.
Training is the most important factor for shooters engaging targets at longer ranges. This same bullet can travel the distance between end zones at Camp Randall in less than one-tenth of a second. Marine Corps training materials explain while "facial features can be distinguished" from 100 yards away, at 200 yards "there is a loss of facial detail" though "the color of the skin … is still identifiable."
It is fair to ask: What is the maximum distance Madison police officers with AR-15s are allowed to shoot at people? How can police officers reliably identify targets or assess the background when firing at farther than 100 yards?
The Madison Police Department has a mine-resistant, ambush-protected vehicle. Marines did not have these vehicles when I was in Iraq in 2004. This vehicle was developed after the Department of Defense conceded too many troops in Iraq were being killed or wounded by roadside explosives. Troops needed a vehicle to survive explosives.
Madison Police Chief Mike Koval told the State Journal editorial board recently that his department's military vehicle has been repainted and rebranded as an "armored rescue vehicle." But this doesn't alter the vehicle's capabilities.
Koval makes a distinction between his department's equipment and policing philosophy. But equipment will influence that philosophy.
The City Council should invite the police to community forums where we can ask questions about the department's military-grade equipment. Citizens should know when officers are authorized to use an AR-15. Are the AR-15s capable of full automatic or three-round burst fire? Will the armored vehicle be used to serve warrants?
Veterans of the wars in Iraq and Afghanistan can serve as valuable interpreters of any technical information the Madison Police Department shares.
Schuth, a graduate student studying U.S. military history and civil military relations at UW-Madison, served in the Marines in Iraq.