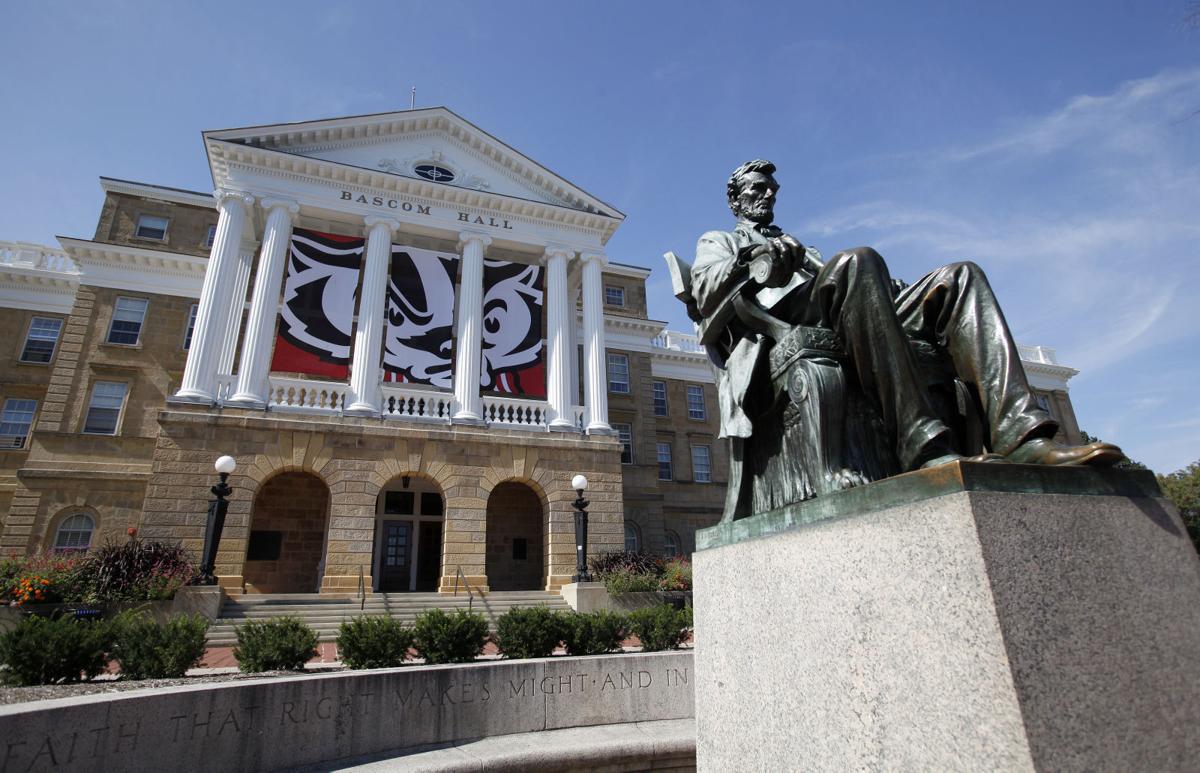 Now-retired UW-Madison Chancellor John Wiley would often say that it took well over 100 years for the people of Wisconsin to build a world-class university, but it won't take but a few years to tear it all down.
We saw the first signs of how true Wiley's observation is when late last week the National Science Foundation reported that the UW-Madison has fallen from the ranks of the top five research universities in the country, a position it had maintained for the past 40 years.
The news underscored how the university is being impacted by the draconian policies of the current crop of Republicans who are running state government. Yes, former Gov. Jim Doyle cut university funding during his last budget too, but that was at the height of the Great Recession when both the national and state economies were in the tank.
Scott Walker and his crew of legislative cronies have relentlessly put the squeeze on the state's flagship university for the past six years. But it hasn't just been big cuts in the state's already-puny funding that have been the problem. The governor and several key legislators have consistently insisted that UW faculty are overpaid and coddled. Walker chided that budget cuts could be weathered if only professors taught one more course. Other legislators would go so far as threatening more budget cuts when they would hear of a class they didn't like.
Consequently, it shouldn't come as a surprise if some unappreciated faculty and staff decided to go someplace where they're appreciated — and take their research dollars with them.
The UW's drop to number six in research dollars (which, incidentally, accounts for more than half of the Madison campus budget) isn't catastrophic — yet. But it's a first sign that the UW's historic reputation for excellence is starting to slip.
It used to be that the lawmakers of either party that Wisconsin voters sent to Madison believed maintaining the quality of the UW was their duty. But now we have political leaders who are obsessed with cutting taxes, subsidizing big-business interests and practicing a sinister brand of austerity that in the long run will be ruinous for Wisconsin. The old trickle-down theory practiced by Walker and his buddies is still voodoo economics, and it's been discredited again and again.
It isn't just the university that is suffering. Wisconsin's once-proud K-12 public education system is being forced to go begging to property taxpayers with referendums just to keep school districts' heads above water. The condition of our lakes and streams and even our groundwater has been deteriorating each year and the DNR, charged with protecting it all, is being starved to death under a secretary who won't fight for it. Our job creation is far below the national average and Wisconsin workers, many no longer protected by unions, earn less.
And get this: Scott Walker wants the Donald Trump administration to use Wisconsin as a model for the country.
Dave Zweifel is editor emeritus of The Capital Times. dzweifel@madison.com and on Twitter @DaveZweifel
Share your opinion on this topic by sending a letter to the editor to tctvoice@madison.com. Include your full name, hometown and phone number. Your name and town will be published. The phone number is for verification purposes only. Please keep your letter to 250 words or less.