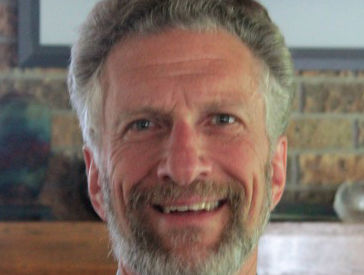 Like the tree falling in the forest that nobody hears, if a group of students fail to achieve success in school, and the media do not document their failure, does it mean that these students' failure does not matter?
Time and again, the media report about the troubling disparities that exist between our students of color as compared to their middle-class, Caucasian peers. However, we rarely see media reports that dig deeper to disaggregate that simplistic data, in order to uncover where our most vulnerable students reside in our district. Not only our media, but also some of our community leaders also fail to dig deeper into this data.
Rather than find effective strategies that will have the greatest benefit for all of our students, particularly our vulnerable students with disabilities, who have fallen through the cracks, there are some in our community who choose to ignore the facts. Even our district's community partners have created and sustained programs that exclude and discriminate against our students with disabilities.
Recently, an article in the Wisconsin State Journal, "Report: 1 in 3 black students chronically absent from school," highlighted the statistic that one out of three 3 African-American students in the Madison Metropolitan School District have chronically missed school in the last year. This statistic is comparable to the attendance record of our students with disabilities. Based on the current district statistics, 31 percent of our students with disabilities are absent from school on a chronic basis. This fact was never mentioned in the article.
In MMSD, approximately 15 percent of our students have some type of disability. However, this substantial group of students is rarely mentioned in our media when discussing education outcomes or shortcomings. Furthermore, it is likely that a high percentage of the youth who enter our juvenile corrections system have a disability. In a national study in 2006 by the National Center for Mental Health and Juvenile Justice and the Council of Juvenile Correctional Administrators, it was found that 70.4 percent of youth in the juvenile justice system met criteria for at least one mental health disorder. Our students with disabilities have some of the highest suspension and expulsion rates, and the lowest graduation and post-secondary education and employment rates, as well as high rates of being absent from school on a chronic basis.
If the Madison district, and our community, hopes to address the school-to-prison pipeline, the media and our leaders must stop excluding data, discussions and solutions that support progress for our children and youth with disabilities.
Regardless of whether our media, or community leaders, recognize the reasons that thousands of our students with disabilities have fallen through the cracks, those students — like the fallen tree in the forest — have still fallen, and won't easily be picked up by our society when they enter the adult world.
AnnaMarie Moffit is a parent of children who attend Madison public schools, a former teacher, and a parent peer specialist at Wisconsin Family Ties. Jeffrey Spitzer-Resnick is a civil rights attorney, a parent of a Madison public school student, and an advocate for children with disabilities.