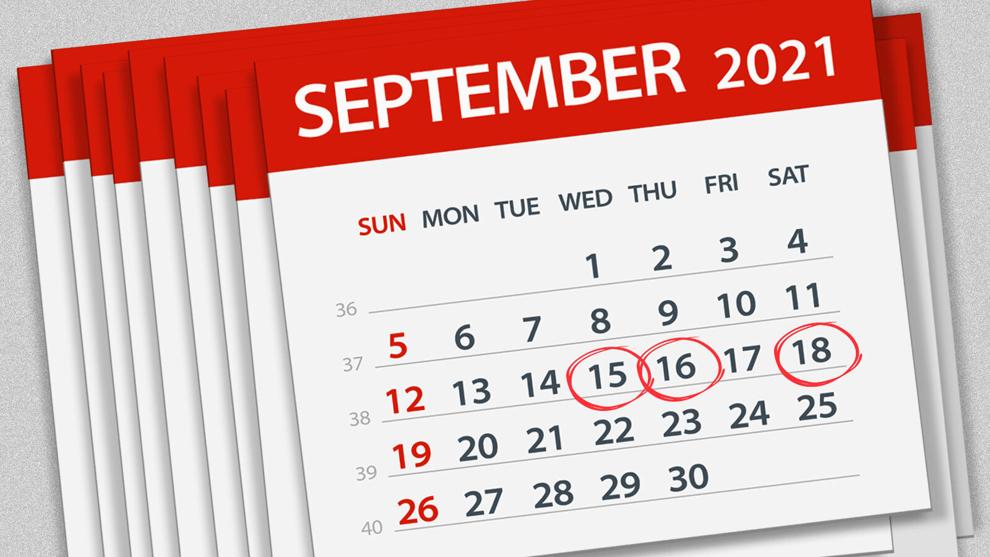 "The Latino community and Latino history is a fundamental part of American history," said Emily Key, director of education at the Smithsonian Latino Center. "And recognizing that and understanding that are key reasons why this month is important."
Here's why America commemorates Hispanic Heritage Month and what you should know about it.
The history
Rather than starting at the beginning of September, Hispanic Heritage Month takes place over 30 days starting on the 15th — a nod to the anniversaries of national independence for a number of Latin American countries: Costa Rica, El Salvador, Guatemala, Honduras and Nicaragua all recognize Sept. 15 as the date of their independence, while Mexico's independence is celebrated Sept. 16 and Chile celebrates its independence Sept. 18.
In the inaugural proclamation, he wrote of the "great contribution to our national heritage made by our people of Hispanic descent — not only in the fields of culture, business, and science, but also through their valor in battle."
"That was a period for sure, when Chicanos in the Southwest, Mexican Americans, Latinos across the country were demanding greater inclusion and representation politically, culturally, socially, economically — everything," said Geraldo Cadava, professor of history and Latina and Latino Studies at Northwestern University and author of "The Hispanic Republican."
"It was a demand for greater inclusion and representation and acknowledgment that Latinos play an important role in the United States," he said.
It wasn't until nearly 20 years later that Hispanic Heritage Week was lengthened to an entire month under President Ronald Reagan.
Rep. Esteban Torres of California had submitted a bill to expand it, saying in remarks at the time, "We want the public to know that we share a legacy with the rest of the country, a legacy that includes artists, writers, Olympic champions, and leaders in business, government, cinema, and science."
Torres' bill died in committee, but Sen. Paul Simon of Illinois submitted a similar bill that Reagan signed into law.
The contributions of Hispanics and Latinos to the United States are long and storied: Key pointed out that the first known colony in America was not Jamestown, but the Spanish colony of St. Augustine in Florida.
"Hispanics or Latinos ... have fought in every war since the American Revolution," she said. "They are business owners and veterans and teachers and public servants."
She added, "Latinos are Americans, and they form part of this American fabric."
A growing population
But Hispanic Heritage Month is a chance for the country to acknowledge not only the rich history of its diverse Hispanic communities, but who they are today, said Felix Sanchez, chairman of the National Hispanic Foundation for the Arts.
"Hispanic Heritage Month gives us an opportunity to update the American people as to who Latinos are today," he said, "to provide a contemporary context for all of our communities that are very different, that are part of the Latino ecosystem."
Part of that contemporary context is the fact that Hispanics and Latinos make up an increasing portion of the overall U.S. population.
The 2020 U.S. Census showed that Hispanics and Latinos make up a fast-growing, multiracial group: In 2020, 62.1 million people identified as Hispanic or Latino — 18% of the U.S. population. That number had grown 23% since 2010. Comparatively, the U.S. population not of Hispanic or Latino origin grew just 4.3%, census data shows.
Between 2010 and 2020, just over half of the total U.S. population growth — 51.1% — was due to growth among Hispanics or Latinos, per the Census Bureau.
This growth is just another reason why Hispanic Heritage Month is important, Key said. "If you're 18% or so of the population, then you should also have representation, and we should celebrate and understand these communities that make up a large portion of the country's population."
Observing Hispanic Heritage Month
There are lots of ways to acknowledge Hispanic Heritage Month, whether it's engaging with books, films, documentaries — suggestions from Cadava include PBS' documentary series on Latino America or the podcast "Latino USA" — or live programming related to Hispanics and Latinos and their history in the United States.
"If that means in your local community, going to a Mexican Independence parade, of which there are many across the country, you should do that," he said.
Alternatively, museums like the Smithsonian have events and online learning resources for families to use as guided learning on Latinos and their communities, including profiles of Latino patriots in military history. People can also visit local museums, she said, that have Latino content and collections.
Or you can just speak with people in your neighborhood, Key said. "Talk to a friend, talk to a classmate, talk to a neighbor, talk to your grocer, or your local restaurant where you get your favorite tacos," she said.
"People like to share about their culture and their communities. ... Learn about who they are and why they are in the neighborhoods they're in, and discover that we probably share more in common than we think."
It's important to note, experts said, that you can recognize and acknowledge that heritage at all times of the year, outside of the 30-day period between Sept. 15 and Oct.  15. Hispanic Heritage Month is a "month of introduction" or an "entry point," Key said, to learn more about your neighbors, classmates and colleagues and their heritage.
"Ideally, Hispanic Heritage Month would be unnecessary," Cadava said, adding, "Do you need a month that is essentially American History Month, when Latino heritage, Hispanic heritage and American heritage meant the same thing?"
Sanchez echoed that, telling CNN, "Hispanic Heritage Month is an opportunity for both the Latino community to reinforce its accomplishments but also to extend beyond the Latino community, to remind all Americans that we are American."
Timeline: A brutally honest history of Latinos in Hollywood
1908: Birth of a stereotype
Before his Ku Klux Klan-promoting film "Birth of a Nation" (1915), D.W. Griffith codified Mexican characters and themes that persist today. The reprobate father. The saintly mother. The wayward son. And especially the "greaser," often with white actors darkening their skin to play either thieves and rapists or doomed souls whose noble nature cannot be rewarded because they're, well, Mexicans. Griffith's "The Greaser's Gauntlet" (1908) was the first to use the slur in its title.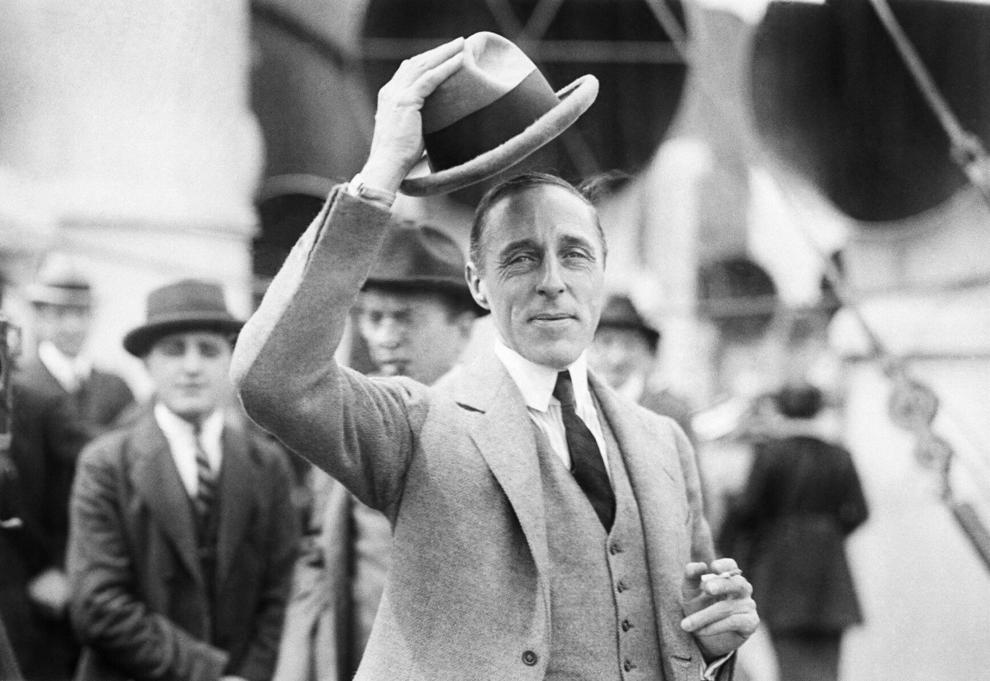 1921: The Latin lover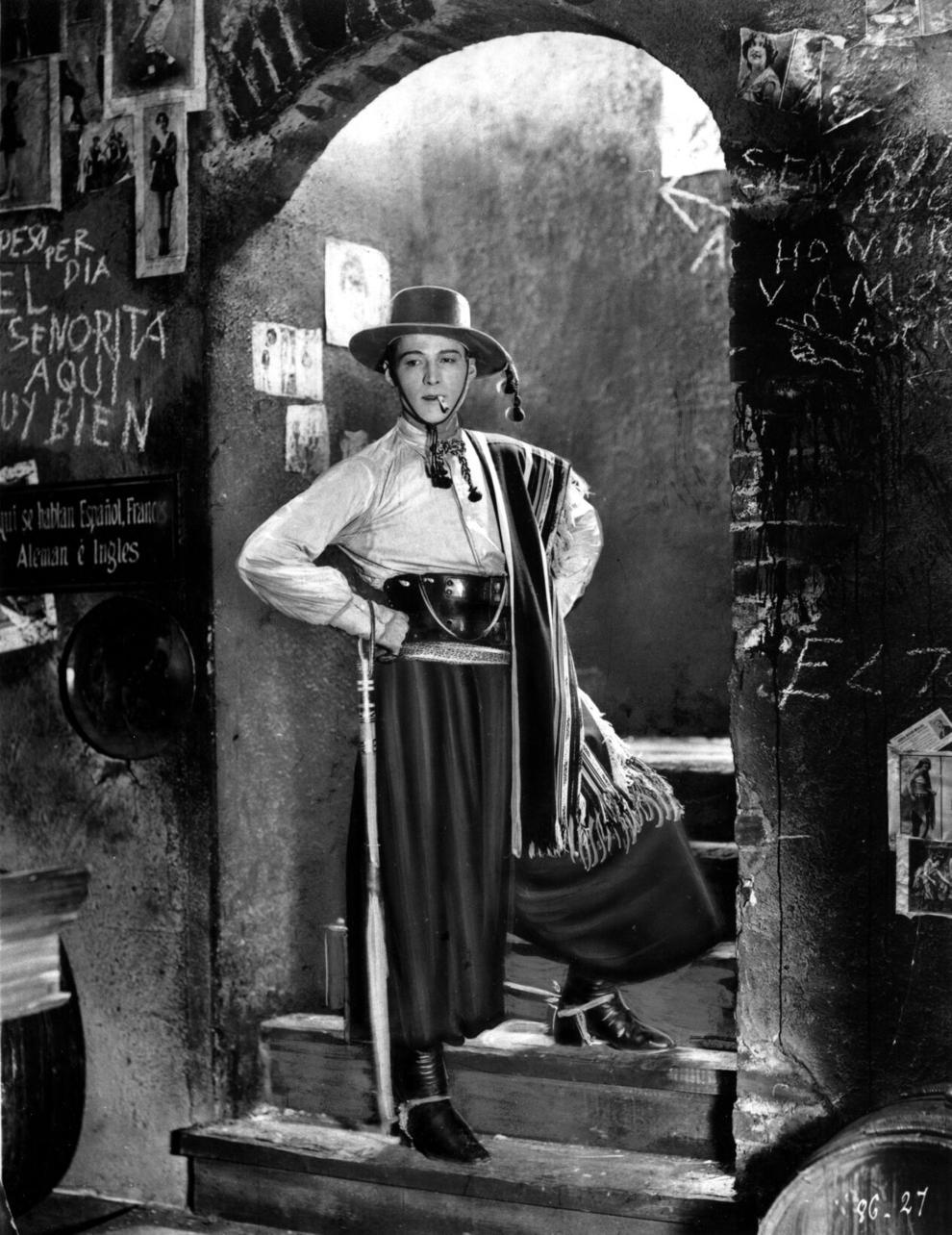 Was the first Latin lover Spanish or Italian? According to the documentary "The Bronze Screen," Spaniard Antonio Moreno establishes the type, best seen in 1923's "The Spanish Dancer."
But Hollywood immortalizes the Latin lover with Italian star Rudolph Valentino, whose reputation is set when he plays a tango-dancing Argentine in "The Four Horsemen of the Apocalypse" (1921). The film establishes a different kind of leading man with darker looks that at first makes the studio nervous. Valentino comes to hate the label.
"Horsemen" director Rex Ingram continues the type when he helps persuade Mexico-born actor Jose Ramon Gil Samaniego to change his name to Ramon Novarro and compete with Valentino in "Scaramouche" (1923).
The Latin lover trope persists through the years. As recently as 2017, Mexican actor and filmmaker Eugenio Derbez feels the need to poke the stereotype through comedy in "How to Be a Latin Lover" (2017).
1922: Mexico bans Hollywood
Portrayals of Latinos get so bad that letters of protest are sent from the Mexican government, and even Woodrow Wilson reportedly tells Hollywood producers, "Please be a little kinder to the Mexicans."
Mexican president Alvaro Obregon bans the import of movies from studios that denigrate his people. Honduras and Costa Rica also complain.
On Nov. 6, 1922, a representative of the Motion Picture Association (then Motion Picture Producers and Distributors of America) signs an agreement to avoid offending Mexicans and other Latin Americans. Depictions become slightly less overt.
1935: 'Bordertown'
Starring the white Paul Muni as Mexican law school graduate Johnny Ramirez, "Bordertown" sets up East Los Angeles and Boyle Heights as the place for Hollywood's Mexican stories.
Ramirez — outmaneuvered in his law case and rejected by his love interest as a "savage" — retreats there to be with his "own people" when society won't have him.
From "Boulevard Nights" (1979) and "Born in East L.A." (1987) to "Real Women Have Curves" (2002), "Vida" (2018) and "Gentefied" (2020), East LA and Boyle Heights are depicted as the locus of Latino identity.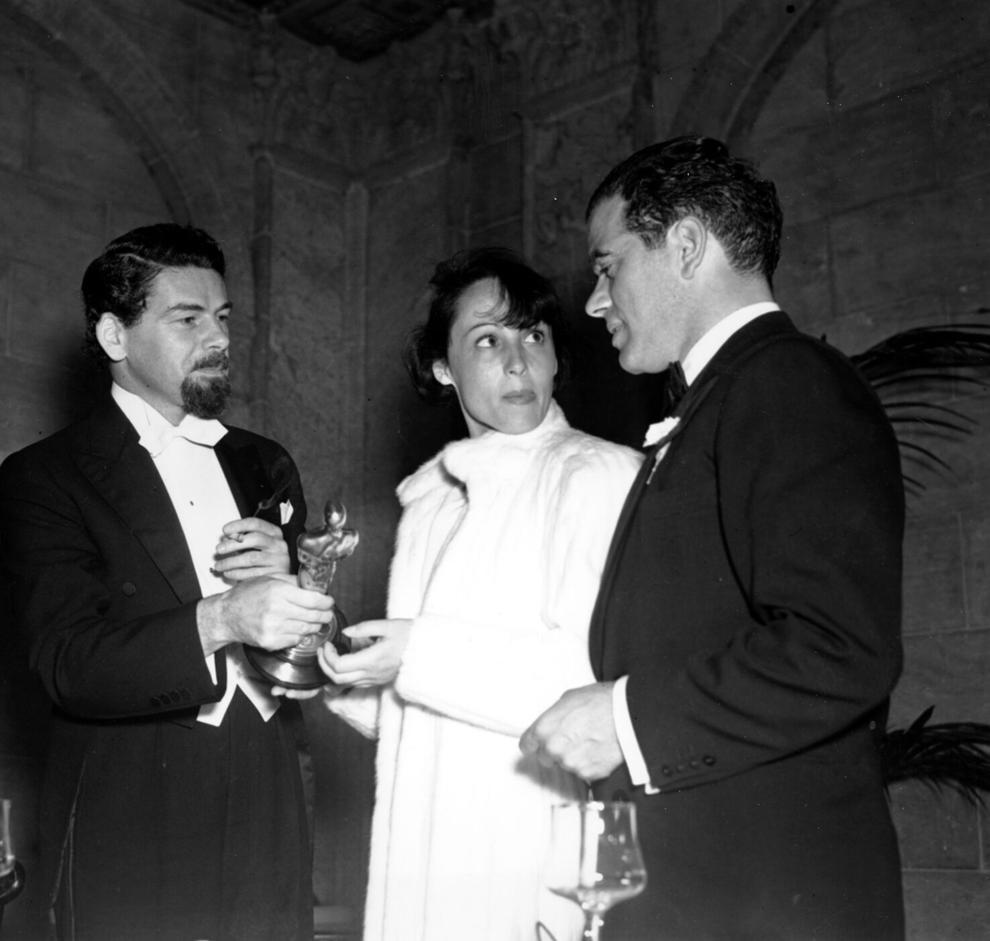 1951: First Latino acting Oscar
Puerto Rican Jose Ferrer becomes the first Latino to win an Academy Award for acting when he receives the lead actor Oscar for "Cyrano de Bergerac." He earns two other nominations, for his supporting role in "Joan of Arc" (1948) and his leading role in "Moulin Rouge" (1952).
Mexico-born Anthony Quinn (aka Manuel Antonio Rodolfo Quinn Oaxaca) wins the supporting actor Oscar in 1953 for "Viva Zapata." He wins again in 1957 for "Lust for Life" and is nominated in 1965 as lead actor in "Zorba the Greek" and in 1958 for "Wild Is the Wind."
It takes nearly 50 years for another Latino actor to win the Oscar, when Puerto Rico-born Benicio del Toro wins in 2001 for his supporting role in "Traffic." He is nominated again in 2003 for "21 Grams."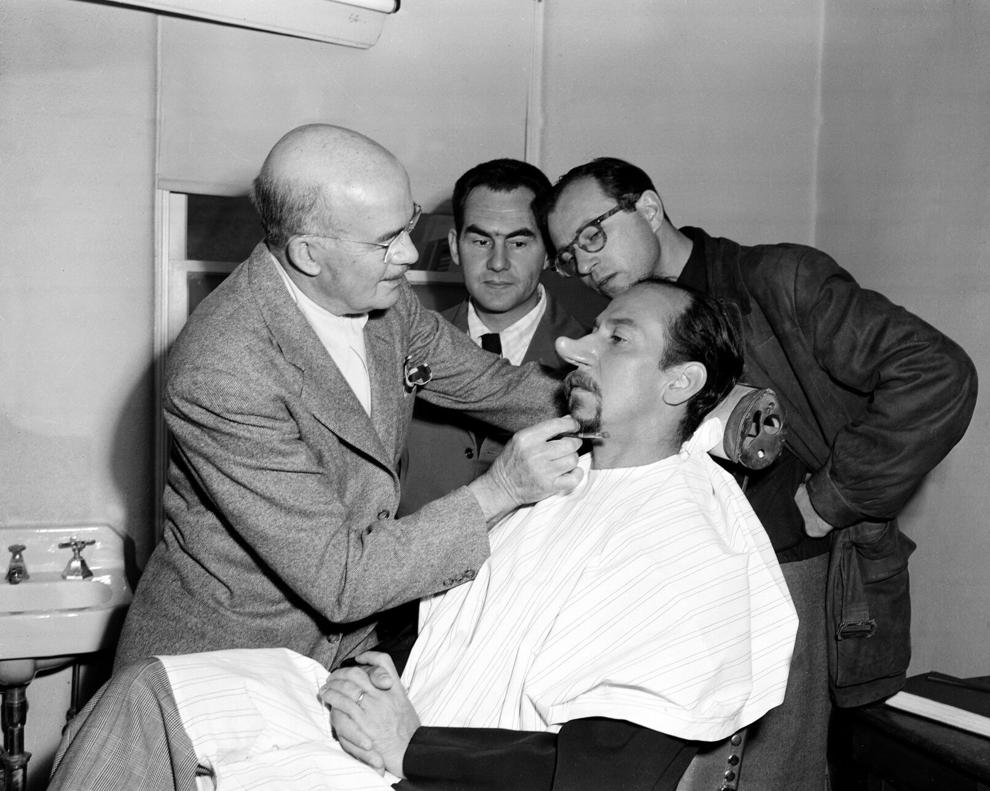 1951: The Latino sitcom
Desi Arnaz turned his Cuban nightclub singer and exasperated husband Ricky Ricardo into one of television's most iconic characters in "I Love Lucy" (1951-1957). He was credited with developing the multicam sitcom setup still used today, as well as (with Lucille Ball) the syndicated rerun.
Still, it took nearly 20 years for NBC's "Chico and the Man" (1974-1978) to arrive. The series started with good intentions as Freddie Prinze schooled Jack Albertson on the errors of his bigoted thinking. But unlike "All in the Family," the slurs and cringe-worthy scenes overtook the show, especially after Prinze's death when Charo was made to indulge her cuchi-cuchi persona.
"¿Qué Pasa, USA?" (1977-1980), about a Cuban family adjusting to life in the U.S., became the first U.S.-made bilingual sitcom. ABC tried and failed with Paul Rodriguez's "a.k.a. Pablo" (1984, six episodes) and "Common Law" (1996, four episodes) with Greg Giraldo as a Latino lawyer. The network finally found success with "George Lopez" (2002-2007) after a push to the network by Sandra Bullock.
Other shows that have since left their mark: The CW's "Jane the Virgin" (2014-2019), the WB's "Greetings from Tucson" (2002-2003), ABC's "Cristela" (2014-2015) Netflix's "One Day at a Time" (2017-2020) and "Mr. Iglesias" (2019-present), plus Sofia Vergara's enduring Gloria on "Modern Family" (2009-2020).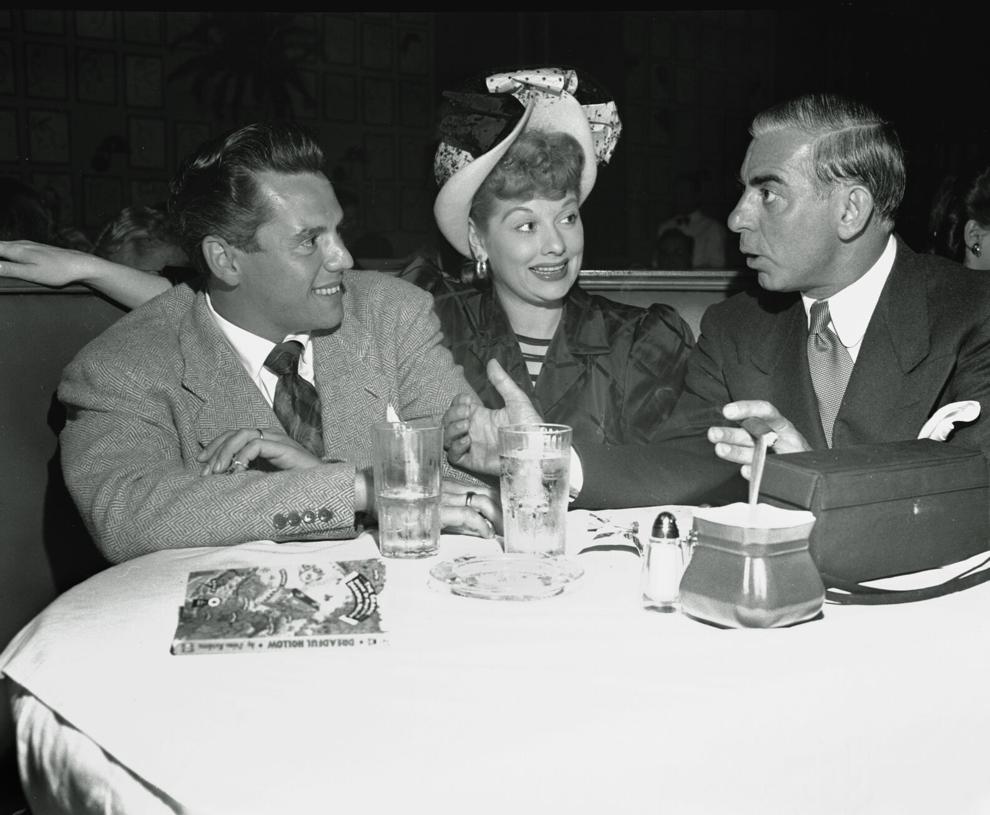 1960: First Chicana Oscar nomination
Susan Kohner is nominated for her supporting role as the daughter passing for white in Douglas Sirk's race and class drama "Imitation of Life" (1959). Kohner, born in Los Angeles, is the daughter of producer Paul Kohner and Mexico-born early sound star Lupita Tovar, famous for "Santa" (1932), the first Mexican talkie, and her performance in the Spanish-language version of "Dracula" (1931), shot on the same sets as the Bela Lugosi-starring "Dracula."
Kohner is also the mother of Chris and Paul Weitz, who together made "About a Boy" (2002), which was nominated for an adapted screenplay Oscar, and "American Pie" (1999).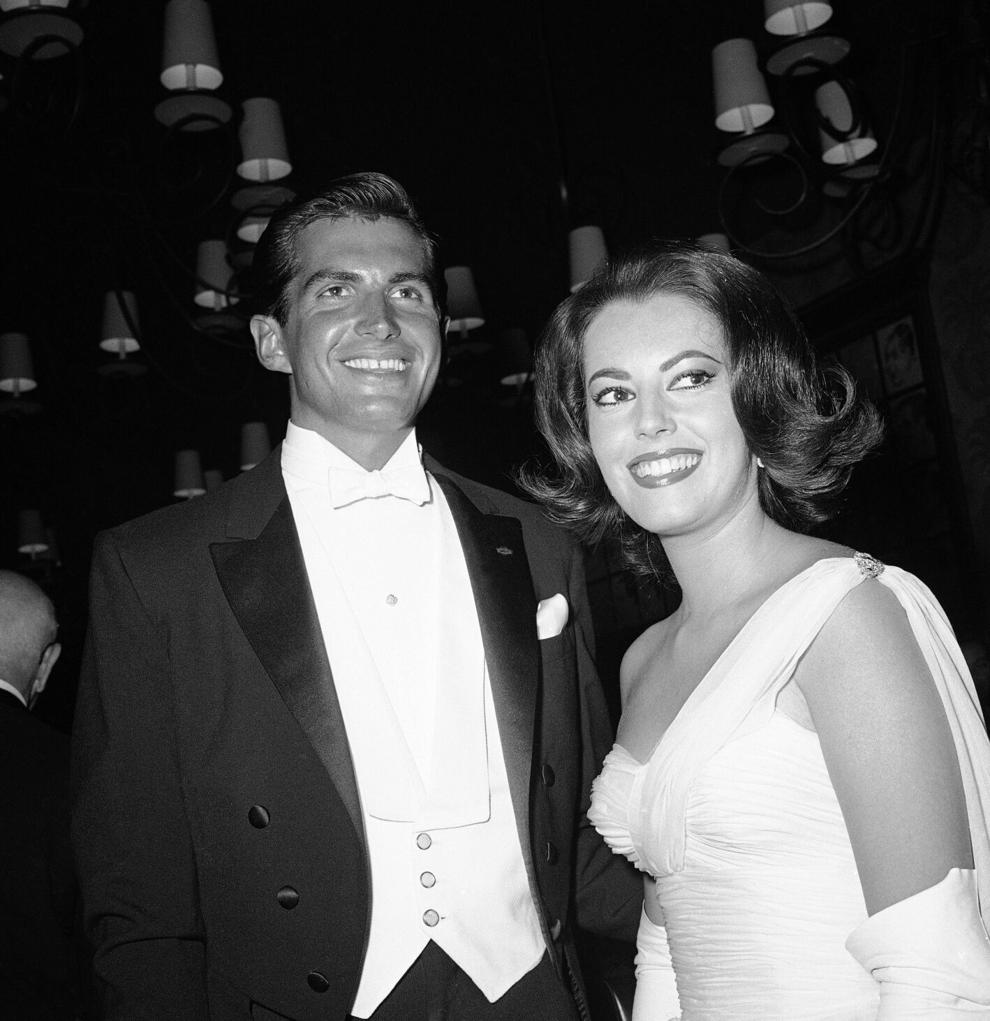 1962: First Latina acting Oscar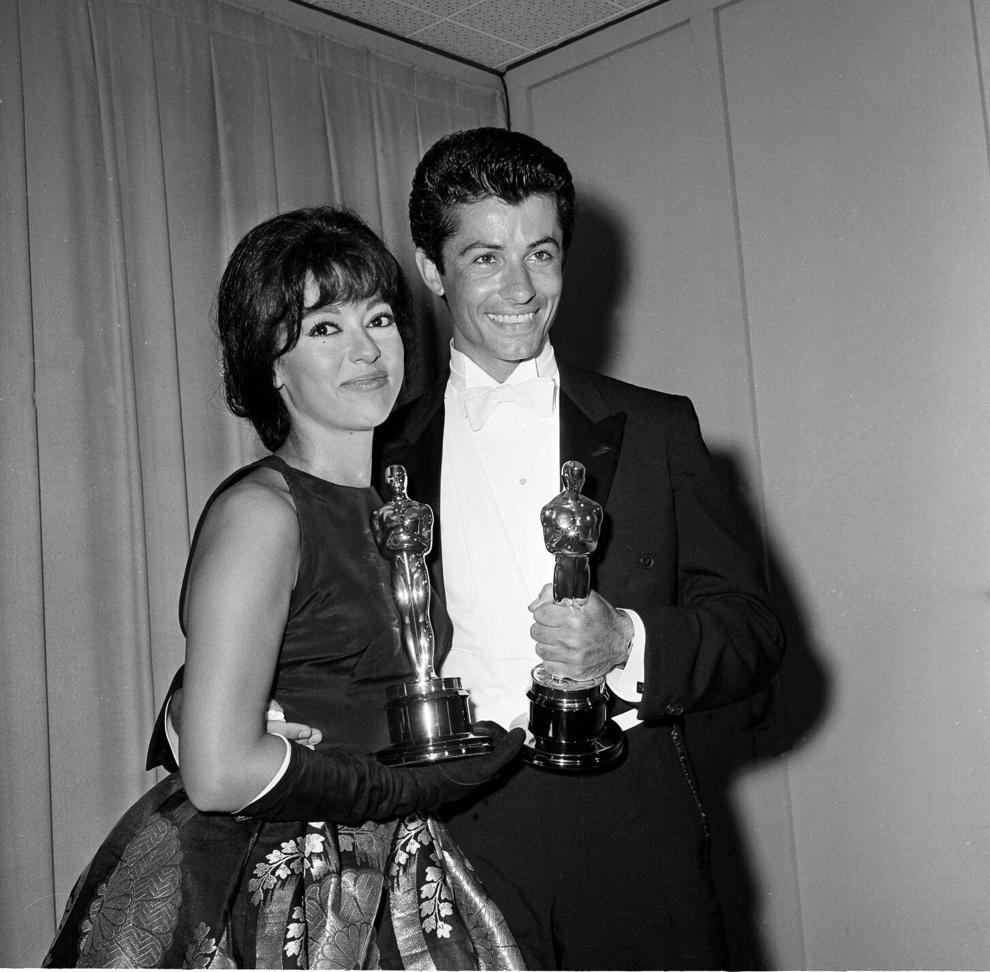 Puerto Rican actress Rita Moreno becomes the first Latina to win an Oscar for her supporting role in "West Side Story," in which non-Latina Natalie Wood plays the central role of Maria.
Thirty years later, Mercedes Ruehl, who is not always counted as Latina (though her maternal grandmother was Cuban) wins the supporting actress Oscar in 1992 for "The Fisher King." In 2009, Penelope Cruz, who is Spanish and not officially considered Latina, wins the supporting actress Oscar for "Vicky Christina Barcelona" and is nominated in 2010 for her supporting role in "Nine" and in 2007 for her lead role in "Volver." In 2014, Lupita Nyong'o becomes the first Kenyan-Mexican to win an acting Oscar for her supporting role in "12 Years a Slave."
1976: 150 maid roles
El Paso, Texas-born Lupe Ontiveros plays her first credited role on ABC's "Charlie's Angels" — as a maid. Toward the end of her career she famously says she played a maid more than 150 times, most memorably in "As Good As It Gets."
Still, she managed to make her mark in other roles, including the mother in "Zoot Suit" and "Real Women Have Curves," the murderous fan club president in "Selena" and the mother-in-law on "Desperate Housewives."
Social media outcry after her 2012 death goes unmentioned during the 2013 Oscars' In Memoriam segment leads the National Hispanic Media Coalition to write an open letter to awards leadership asking why Ontiveros was denied Academy membership despite the support of Miguel Sandoval and Edward James Olmos.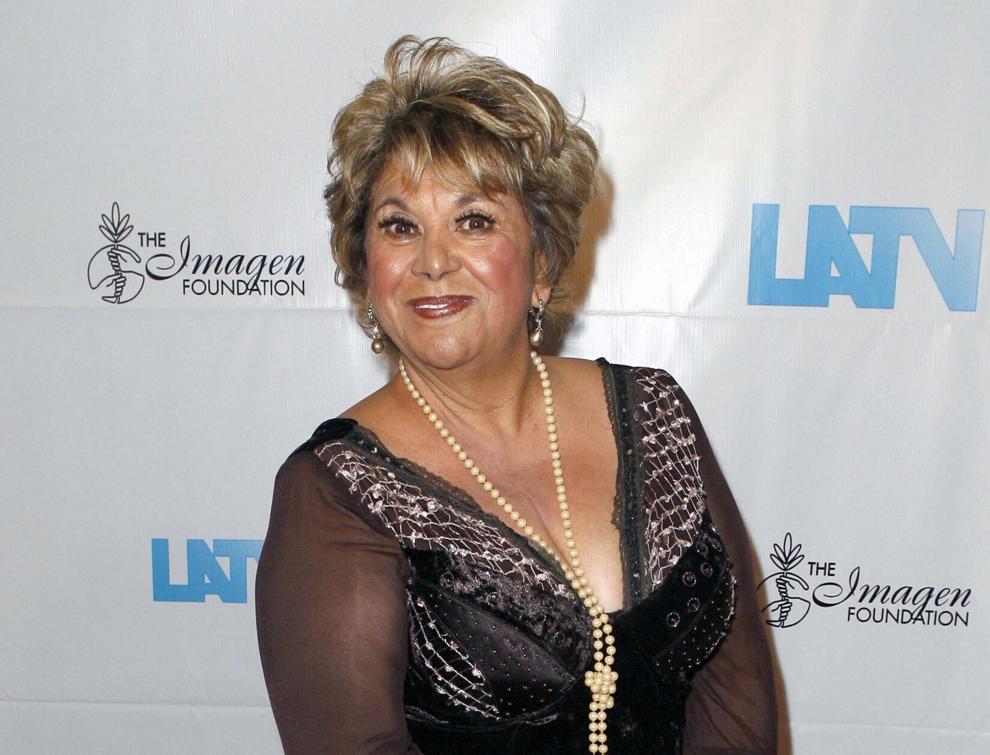 1989: First Chicano Oscar nomination
Edward James Olmos becomes the first Mexican American to earn a lead actor nomination for his role in "Stand and Deliver" about Garfield High calculus teacher Jaime Escalante. Dustin Hoffman wins the award for "Rain Man."
Thomas Gomez, though not Latino, was born in New York to Spanish parents and is considered the first Hispanic to earn a supporting actor nomination in 1948 for "Ride the Pink Horse."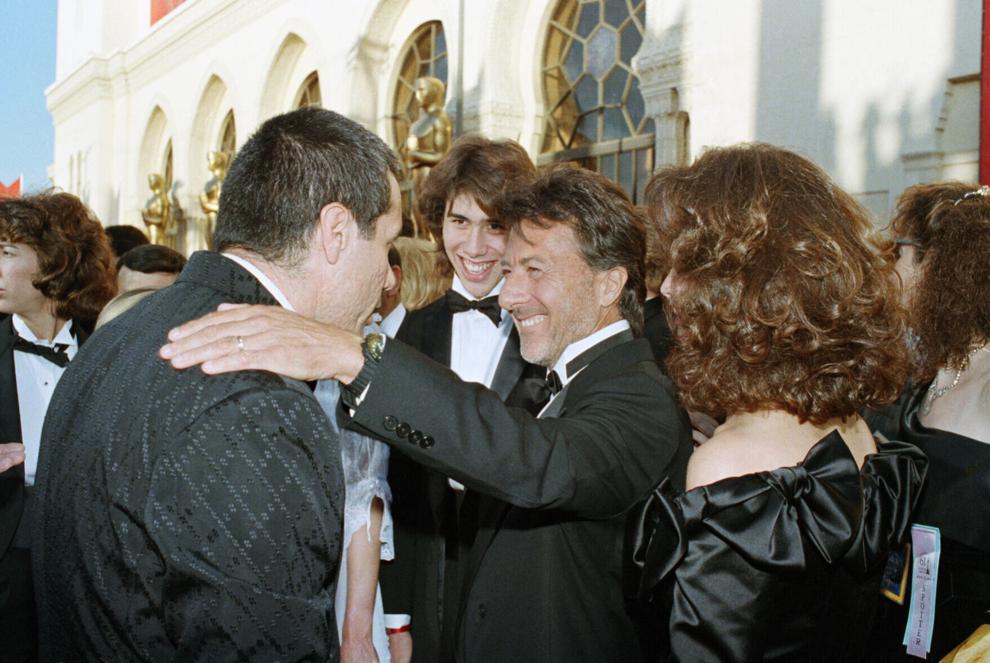 1993: High-class whitewashing
Six non-Latino Academy Award nominees (and three winners) — only one native Spanish speaker among them — are cast as Chileans in the film adaptation of Isabel Allende's novel "The House of Spirits": Meryl Streep as Clara del Valle Trueba, Glenn Close as Ferula Trueba, Jeremy Irons as Esteban Trueba, Winona Ryder as Blanca Trueba, Spain's Antonio Banderas as Pedro Tercero Garcia and Vanessa Redgrave as Nivea del Valle. Despite its star power, the film earns mostly negative reviews.
Other notable films with Latino characters "whitewashed" by Hollywood: "Juarez" (1939, with Paul Muni as Benito Juarez and Bette Davis as Carlota), "Viva Zapata!" (1952, with Marlon Brando as Zapata), "Touch of Evil" (1958, with Charlton Heston as Ramon Vargas), "The Good, the Bad, and the Ugly" (1966, with Eli Wallach as Tuco Ramirez), "Che!" (1969, with Omar Sharif as Che and Jack Palance as Fidel Castro), "Evita" (1996, with Madonna as Evita Peron), "A Beautiful Mind" (2001, with Jennifer Connelly as John Nash's Salvadoran wife, Alicia Nash) and "Argo" (2012, with Ben Affleck as CIA officer Tony Mendez).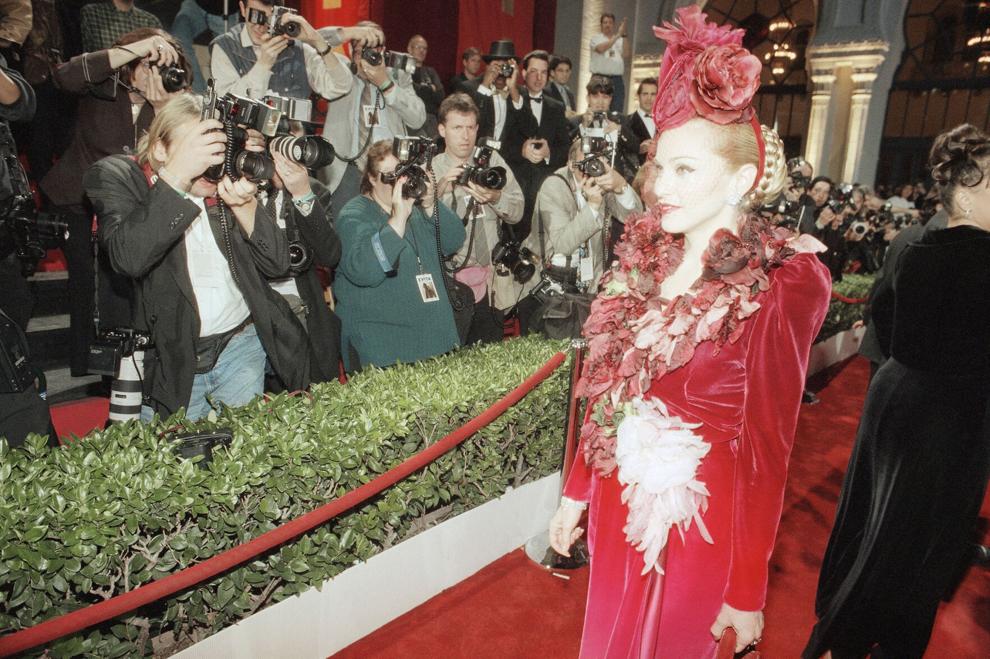 2002: Elevated maid
Jennifer Lopez transforms the maid trope from character part to leading role in "Maid in Manhattan." But the Cinderella story, with Ralph Fiennes as a Senate candidate who falls for Lopez, gets mixed reviews for its lazy use of rom-com tropes.
Nadine E. Velazquez's role as the maid Catalina Aruca becomes a key character in "My Name Is Earl" (2005-09). When her character speaks Spanish, she breaks the fourth wall and sends messages to Spanish-speaking viewers. In 2013, Eva Longoria defends the choice to put maids at the center of Lifetime's Marc Cherry series "Devious Maids" (2013-16), for which she was executive producer. She says the best way to break stereotypes is to not ignore them. Alfonso Cuaron casts Yalitza Aparicio as the star of "Roma" (2017), centered on the life of a domestic worker. Aparicio's performance earns an Oscar nomination for lead actress.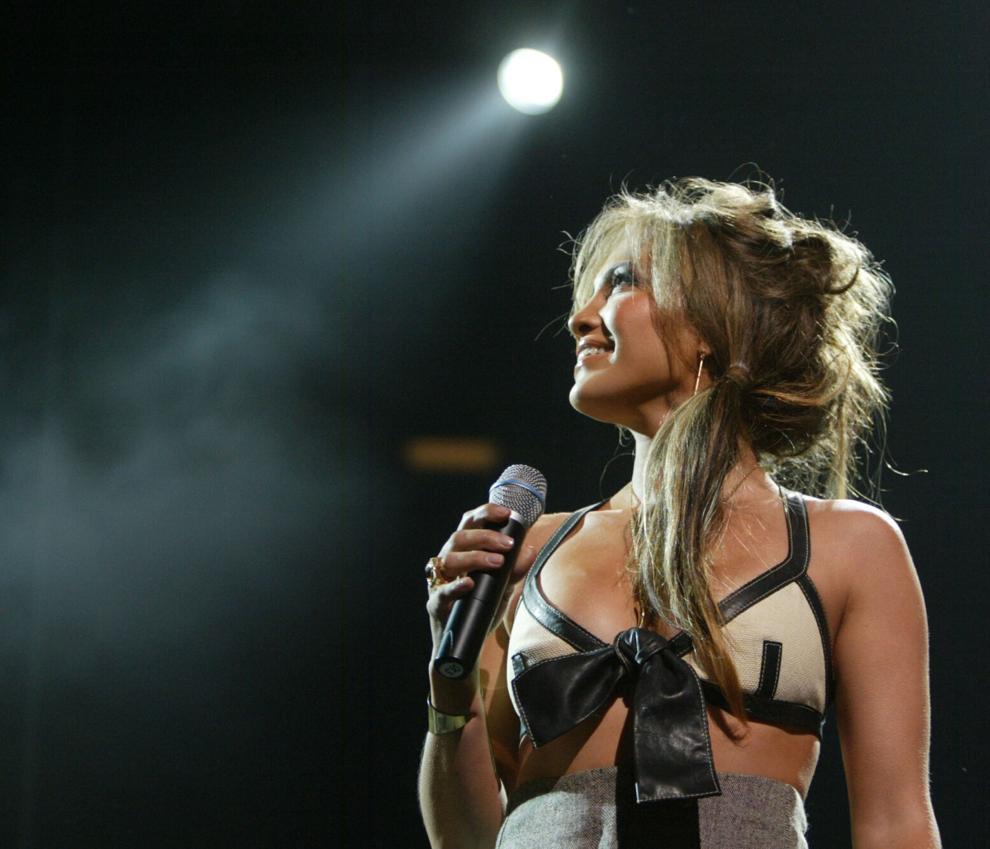 2013: Rise of the Mexican director
Mexico's Alfonso Cuaron wins the directing Oscar for "Gravity" and begins an unprecedented five-year streak of wins for Mexican directors, with Alejandro Gonzalez Inarritu winning in 2014 and 2015 for "Birdman" and "The Revenant," Guillermo del Toro in 2017 for "The Shape of Water" and Cuaron again in 2018 for "Roma." Only "Roma" featured Latino lead characters.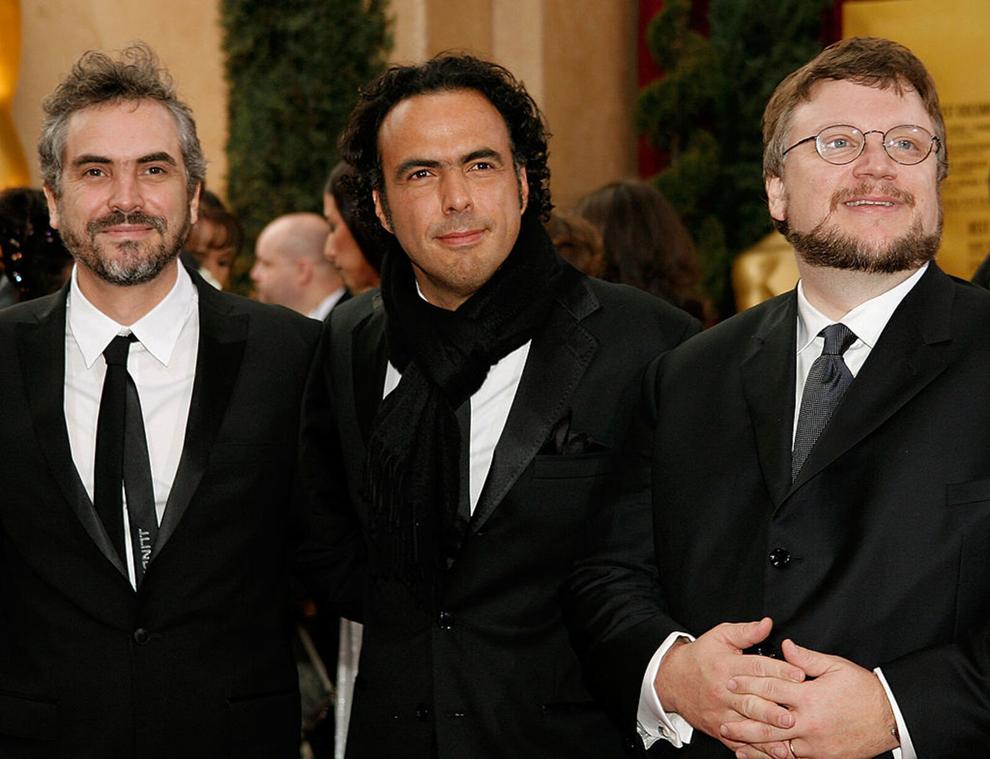 2014: The Chris Rock question
Chris Rock's incendiary 2014 essay on race in The Hollywood Reporter asks a question that set off a reckoning still in progress. "Forget whether Hollywood is black enough," he writes. "A better question is: Is Hollywood Mexican enough? You're in L.A., you've got to try not to hire Mexicans. ... You're telling me no Mexicans are qualified to do anything at a studio? Really? Nothing but mop up?"
U.S. Rep. Joaquin Castro, D-Texas, and the Congressional Hispanic Caucus take up the challenge with a series of studio meetings in 2019. The House Judiciary Committee holds a hearing on Hollywood diversity in September 2020. In October, the nonpartisan Government Accountability Office accepts the caucus' request to initiate a report on Latino representation in film, television and publishing. "Vida" creator Tanya Saracho founds the writer and showrunners group Untitled Latinx Project, which in October releases an open letter signed by 270 demanding change: "No stories about us without us."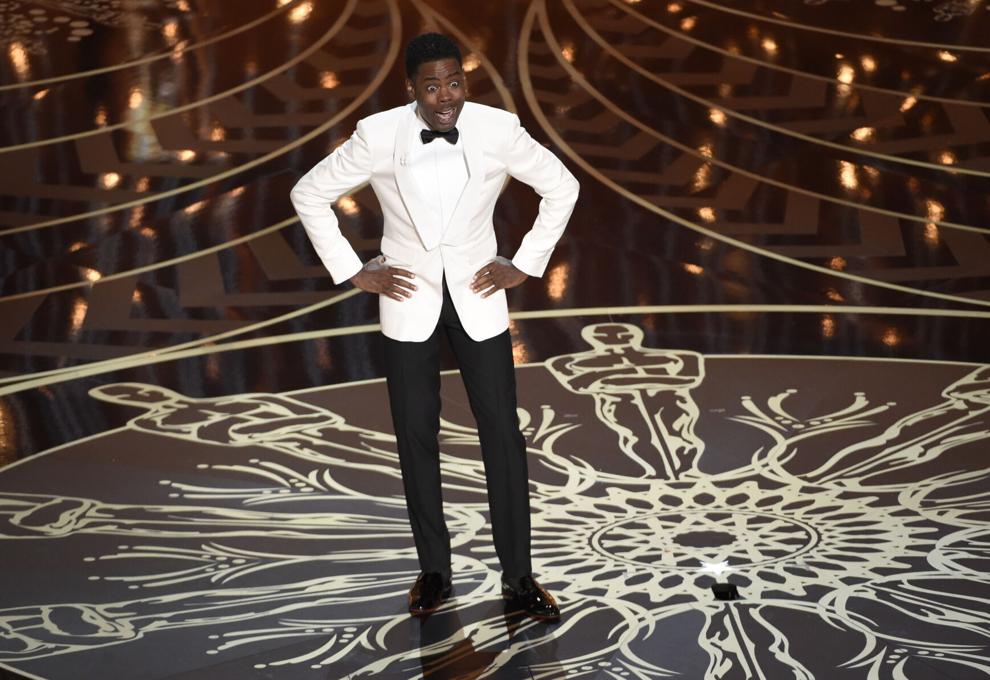 2018: Hot 'Coco'
A box-office hit that made more than $731 million worldwide, "Coco" wins two Oscars: animated feature and original song ("Remember Me"). It's an apex moment for Latino-themed animation. The film earns praise not only for its look, but for capturing Mexican traditions. Coming out not long after then-President Donald Trump dismantles the Obama-era immigration policy DACA (Deferred Action for Childhood Arrivals), it takes on an extra layer of meaning. "I am certain that Disney/Pixar did not set out to make this a political film," Benjamin Bratt, who voices the music idol of 12-year-old Miguel, tells the LA Times, "but that is exactly what they have done."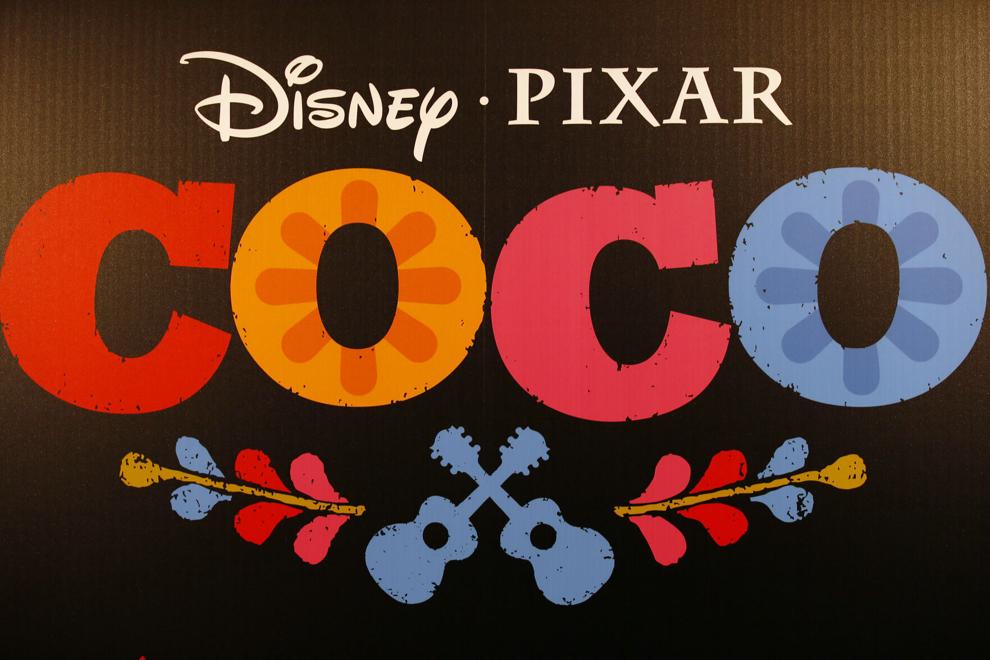 1983: The drug lord
Peak Latino drug lord is reached with Al Pacino's over-the-top performance as Cuban cocaine fiend Tony Montana in "Scarface" (1983).
The stereotype does real harm for the way society views Latinos. It also presents a conundrum for Latino actors with few other opportunities to show their dramatic chops. More conflicted feelings arise for audiences with the surplus of Spanish-language drug-themed films and telenovelas, plus popular U.S. shows such as Netflix's "Narcos," based on the real life of Colombia's cartel boss Pablo Escobar.
It's the "Godfather" problem: Just when you think you're out of patience with the genre, they pull you back in.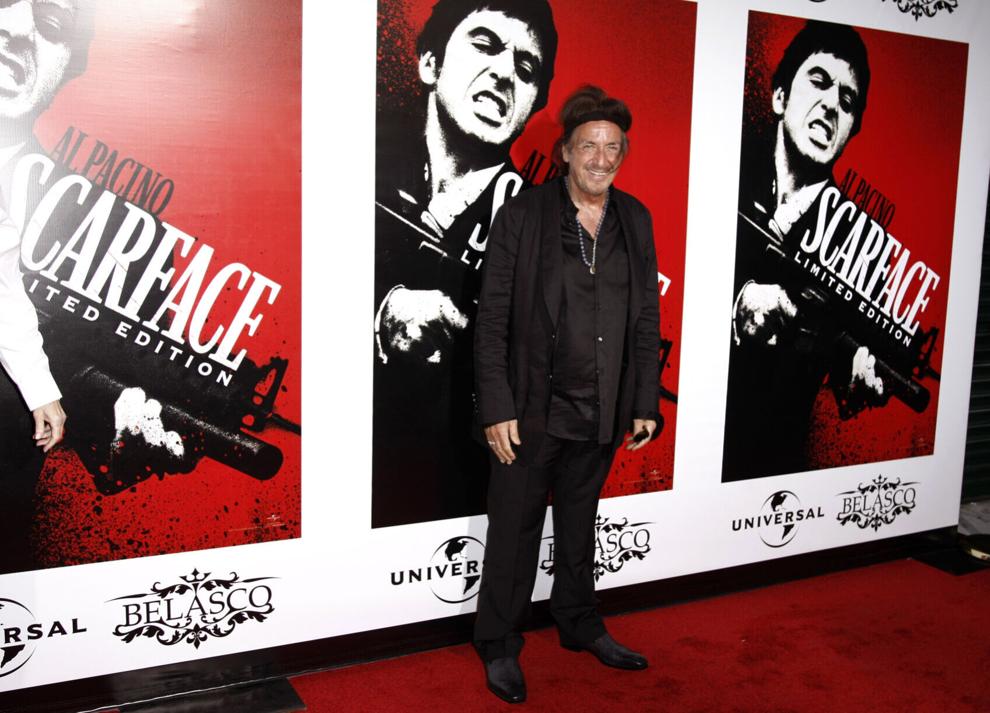 2021: 'Heights' expectations
"In the Heights," the first big-budget musical from Latino creators — Lin-Manuel Miranda and Quiara Alegria Hudes — opens to rave reviews. The question many are asking: Will more Latino blockbusters follow?