Today is Wednesday, May 20, 2020. Let's get caught up.
These non-virus headlines are in the news this morning: Floodwaters overtook dams in Michigan, forcing thousands to evacuate; births in the U.S. fell to their lowest level in 35 years; and the latest in America's quest for a 'super-duper missile.'
Read on for these stories, today's celebrity birthdays and more.
---
Top stories
Thousands evacuated as river dams break in central Michigan
Rapidly rising water overtook dams and forced the evacuation of about 10,000 people in central Michigan, where the governor said one downtown could be "under approximately 9 feet of water" by Wednesday.
For the second time in less than 24 hours, families living along the Tittabawassee River and connected lakes in Midland County were ordered to leave home.
The National Weather Service on Tuesday evening urged anyone near the river to seek higher ground following "castastrophic dam failures" at the Edenville Dam, about 140 miles north of Detroit, and the Sanford Dam, about seven miles downriver. Read the full story here: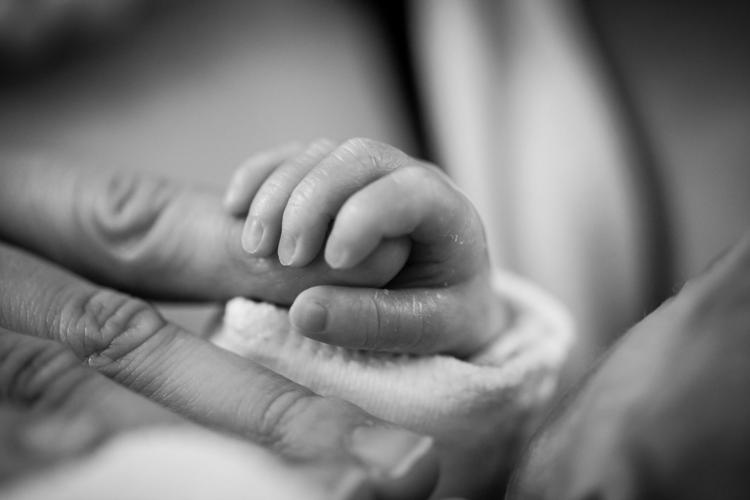 US births fall to lowest level in 35 years
U.S. births continued to fall last year, leading to the fewest number of newborns in 35 years.
The decline is the latest sign of a prolonged national "baby bust" that's been going on for more than a decade. And some experts believe the coronavirus pandemic and its impact on the economy will suppress the numbers further.
The latest numbers were released Wednesday by the Centers for Disease Control and Prevention. The report, which is considered preliminary, is based on a review of more than 99% of birth certificates issued last year. Read the full story here:
Quest for 'super-duper missile' pits US against key rivals
They fly at speeds of a mile a second or faster and maneuver in ways that make them extra difficult to detect and destroy in flight.
President Donald Trump calls them a "super-duper missile," though they're better known as hypersonic weapons. And they are at the heart of Trump administration worries about China and Russia.
For decades the United States has searched for ways to get ultra-fast flight right. But it has done so in fits and starts. Now, with China and Russia arguably ahead in this chase, the Trump administration is pouring billions of dollars a year into hypersonic offense and defense. Read the full story here:
Joe Biden deflected questions about President Donald Trump's allegations of improper behavior during the Obama administration and other conspiracy theories pushed by his top allies, saying, "I don't want to get down in the mud with these guys."
Johnson & Johnson is ending sales of its iconic talc-based Johnson's Baby Powder in the U.S. and Canada, where demand has dwindled amid thousands of lawsuits claiming it has caused cancer.
Palestinian President Mahmoud Abbas says the Palestinian Authority will no longer be committed to any signed agreements with Israel or the United States, following Israel's pledge to annex large parts of the occupied West Bank.
A strong cyclone blew heavy rains and strong winds into coastal India and Bangladesh on Wednesday after more than 2.6 million people were moved to shelters in a frantic evacuation made more challenging by coronavirus.
Gunmen killed 14 people in two separate attacks in Afghanistan while the Taliban targeted pro-government checkpoints in the northeast, killing nine militiamen, officials said.
Former Vice President Joe Biden won Oregon's Democratic presidential primary Tuesday.
Matt Lauer accused author Ronan Farrow on Tuesday of shoddy and biased journalism in his book "Catch and Kill" that included what Lauer says is a false accusation that the former "Today" show host raped a co-worker.
YouTube announced Tuesday that Beyoncé will deliver an inspirational message to the 2020 class for its "Dear Class of 2020" event, which will take place June 6 at 3 p.m. EDT and will stream on YouTube. The event also will feature Barack and Michelle Obama.
Former World Wrestling Entertainment pro Shad Gaspard was still missing Tuesday after he was swept out to sea in Southern California last weekend while swimming with his young son.
A South Korean soccer club is facing penalties, including expulsion from its own stadium, for putting sex dolls in empty seats during a match last weekend.
The Washington Nationals will unveil their World Series championship rings during a "virtual" ceremony shown on television and online Sunday -- an unprecedented approach brought about by the coronavirus pandemic.