TRUMP: "He said no collusion. And I was, you know, a little impressed by that, frankly. Could've — he could've gone all out. He only went about 95 percent instead of 100 percent." — Hanoi news conference Thursday.
THE FACTS: He takes Cohen's comment too far. Cohen did not clear his former boss on the question of whether his campaign colluded with Russia to influence the 2016 election. In the course of implicating Trump in other alleged criminal activity, Cohen said he did not witness or know directly of collusion "but I have my suspicions." He didn't say "no collusion."
Cohen told lawmakers: "So, as I stated in my testimony, I wouldn't use the word 'colluding.' Was there something odd about the back-and-forth praise with President Putin? Yes, but I'm not really sure that I can answer that question in terms of collusion. I was not part of the campaign. I don't know the other conversations that Mr. Trump had with other individuals. There is just so many dots that all seem to lead to the same direction."
And: "The questions have been raised about whether I know of direct evidence that Mr. Trump or his campaign colluded with Russia. I do not, and I want to be clear. But I have my suspicions."
---
REP. JIM JORDAN, top Republican on the House Oversight and Reform Committee: "Remember how all this started. The Clinton campaign hired Perkins Coie law firm who hired Glenn Simpson who hired a foreigner, Christopher Steele, who put together the fake dossier that the FBI used to go get a warrant to spy on the Trump campaign." — remarks Wednesday at hearing with Cohen.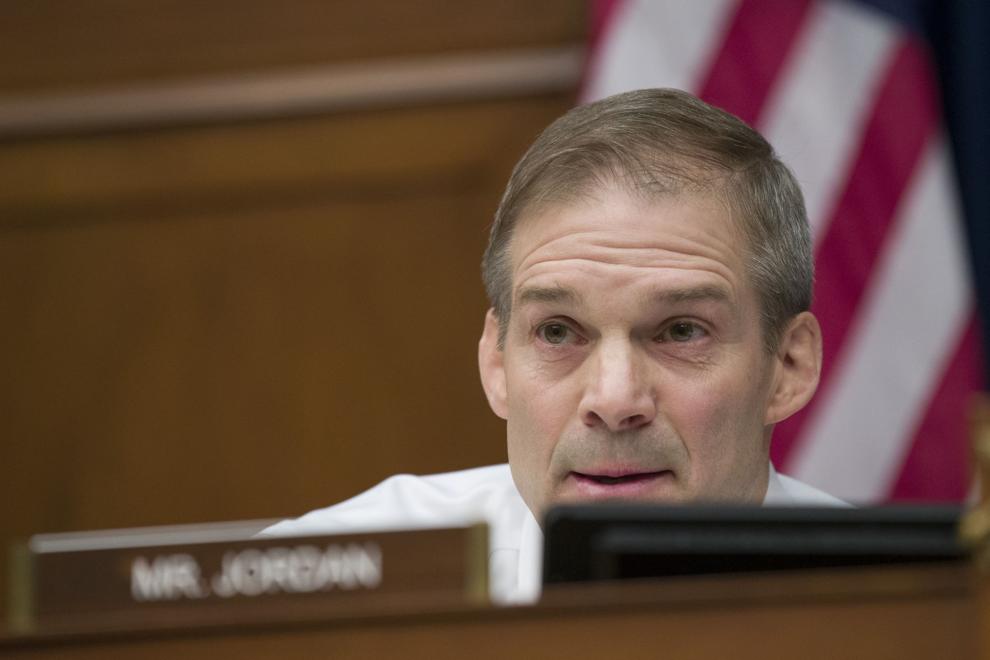 THE FACTS: He's repeating a false claim by Trump that special counsel Robert Mueller's Russia probe is based on a "fake dossier." The FBI's investigation actually began months before it received a dossier of anti-Trump research financed by the Democratic Party and Hillary Clinton's campaign. The FBI probe's origins were based on other evidence — not the existence of the dossier, which has not been discredited.
Last year, the Republican-controlled House Intelligence Committee found the Russia probe was initiated after the FBI received information related to Trump campaign foreign policy adviser George Papadopoulos, not the dossier. The committee's final report was praised by Trump.