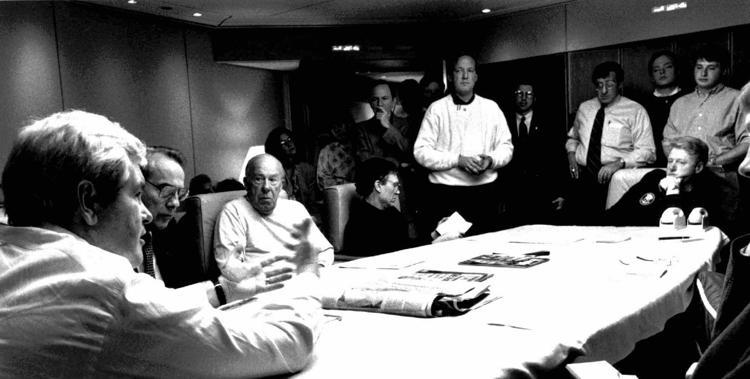 The Republican-led Congress and Clinton were still at odds on six of that year's spending bills when the short-term fix ending the first shutdown expired. An estimated 280,000 federal workers were furloughed. They eventually agreed to spending plans that enacted some of the cuts Republicans wanted, though less than they had originally sought.
Republicans took a political hit for the shutdown, which closed national parks and Smithsonian museums.
Undercutting the GOP was Gingrich's comment that the hard-line stand in negotiations was due in part to how Clinton and aides treated him and Senate GOP leader Bob Dole on an Air Force One flight. Gingrich complained that Clinton didn't discuss the budget on the return trip from Israel, where they had attended the funeral of slain Israeli Prime Minister Yitzhak Rabin. Gingrich also groused about having to exit through a back door on the plane.