The concussion crisis in sports is getting a big share of the spotlight this week, both nationally and locally.
In that program and in a related book that was released Tuesday, both called "League of Denial," the NFL faces scrutiny on whether it knew about the dangers of head injuries that its players were facing before it decided to act.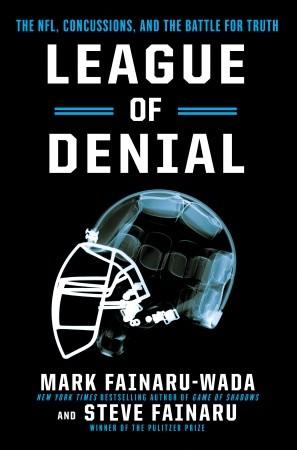 The book, by ESPN investigative reporters Mark Fainaru-Wada and Steve Fainaru, puts forth evidence that the NFL knowingly denied scientific research that showed a connection between football and brain damage.
The Cap Times' upcoming cover story Wednesday is also focused on concussions, specifically looking at whether enough data is being collected at the local level on head injuries suffered by high school athletes. It will post online at 6 a.m.
And on Thursday, concussion expert and author Dr. William P. Meehan III is scheduled to speak at UW-Madison's Union South about injuries in youth soccer and the differences between boys and girls in head injuries. That free event starts at 6 p.m.
Here's a preview of the "Frontline" episode that airs at 8 p.m. Tuesday on Wisconsin Public Television: