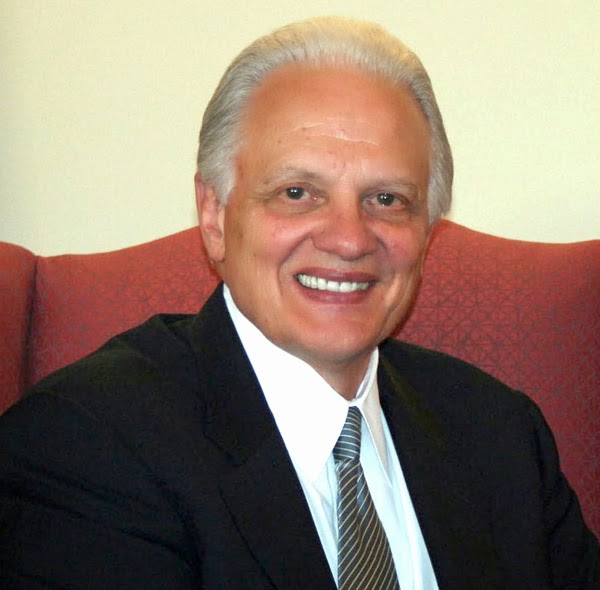 A report that says U.S. District Judge Rudolph Randa, who put the brakes on the John Doe probe into possible campaign finance irregularities earlier this month, attended "judicial junkets" funded by the same conservative group that gave money to parties involved in the case has left legal experts across the political spectrum scratching their heads.
"He never should have allowed himself to be involved in that case," said Monroe Freedman, a Hofstra Law School professor and judicial ethics expert, of Randa.
The report, published by the recently merged Center for Media and Democracy and The Progressive, claims that Randa attended at least four judicial seminars organized by George Mason University, one of which took place in the "swanky San Diego suburb" of La Jolla, Calif., home of Mitt Romney.
George Mason is located in Fairfax, Va.
According to the report, the Charles G. Koch Charitable Foundation gave the university and its foundation over $13 million since 2006 for efforts including its Law and Economics Center's "educational programs."
A network operated by industrialists Charles and David Koch also funds Wisconsin Club for Growth, which filed the lawsuit before Randa to have the John Doe investigation shut down.
Randa ordered a halt to the probe on May 6. His decision is currently under appeal. He declined to comment on the report Thursday.
The CMD/Progressive report also says that the Bradley Foundation gave George Mason's Law and Economics Center at least $115,000 to support the "judicial education program" between 2006 and 2010. The Bradley Foundation's president and CEO, Michael Grebe, chaired Wisconsin Gov. Scott Walker's 2012 gubernatorial campaign, as well as the 2012 recall campaign, which is under investigation in the John Doe probe.
"The fact that the president of the foundation that funded these junkets is the chair of the campaign under investigation, that certainly has the appearance of impropriety," said Brendan Fischer of CMD, the report's author. "And the fact that the Koch Family Foundation funded these junkets and also funded the groups that are parties to the case before him certainly has the appearance of impropriety."
Fischer said that Randa was treated to amenities including flights, hotel rooms and meals.
Freeman, the Hofstra law professor, said that federal law requires that a judge step down from a case in which the judge's gifts connect the judge with the parties to a case before him.
"The statute is self-executing," said Freedman. "It doesn't depend on somebody asking him or making a motion that he recuse himself, he has to do that automatically. What should happen is that his decision should be vacated and the case be returned for proceedings before another judge."
James King, a Los Angeles attorney who has provided expert testimony on federal judicial ethics, said that while educational judicial seminars are not problematic, "it seems that this judge has gone well beyond that."
King, who describes himself as a political conservative, said that if the CMD/Progressive report is correct, Randa is clearly improperly aligned with a conservative political agenda.
"Let's put it this way: There's certainly a taint to Randa," King said. "I don't want to judge the evidence, but if what this author says is correct, the guy's acted completely inappropriately, completely improperly."
Even if Randa's attendance at the seminars were legal, King said, it creates the appearance of a conflict of interest.
"It appears where there's smoke, there's fire," he said. "And there's a hell of a lot of smoke here."
Paul Bucher, a former Republican Waukesha district attorney who represented a client in an earlier John Doe probe into illegal campaign work by Walker's staff when he was Milwaukee County executive, agreed that Randa's participation in the seminars presents a problem.
"On the surface, it does present a potential conflict," Bucher said in an email to The Capital Times after reviewing the CMD/Progressive report. "More research is needed, but if a direct link can be established between Koch et al funding Club for Growth and the conferences, then I believe there is an appearance of a conflict because the attorneys for Club for Growth are being paid with money from the same source that paid for Judge Randa's attendance."
Bucher said Randa's participation alone isn't the issue.
"It's the funding, the details that may cause recusal," he said.
He stressed, however, that Randa is an "honest, ethical and upstanding federal judge" who "clearly disclosed his attendance."
The line between appropriate and inappropriate conduct, however, wasn't so bright with some experts.
"Many of us who work in the area of legal and judicial ethics are not entirely comfortable with transparency as the solution to the apparent conflicts these events may create," said Stephen Gillers, a legal expert at New York University, in an email to The Capital Times. "There is a strong interest in judicial education, of course, which argues in their favor. On the other hand, the value of the trips, often to luxury venues at optimal times of the year, is disturbing. Further, individuals and organizations with interests opposed to the affluent funders of the seminars are not able to stage equivalent events for judges."
He said the parties in the case could press for the judge's recusal, but "I am not aware of any case in which a motion to recuse on that basis has succeeded."
Randall Crocker, the attorney for Francis Schmitz, the special prosecutor in the John Doe case, declined comment on the CMD/Progressive report, so the reason Schmitz didn't seek Randa's recusal is unknown.
Charles Gardner, an Indiana University law professor who specializes in ethics, said that a reasonable person likely wouldn't question Randa's impartiality just because a "third party" funded both George Mason and a party in the court case.
"Hundreds if not thousands of judges have attended expense-paid seminars at George Mason over the years, and if one of those judges had a case before him on a topic relevant to a seminar he attended at George Mason that was underwritten by a party now before him," there might be more of a cause for concern, he said in an email to The Capital Times.
But he added, however, that perception plays a part in judicial functions.
"One of the reasons many people are troubled by expense-paid seminars is that it looks to outsiders as though corporations and conservative causes are buying access to the judges by showing them a good time and whipping a little 'education' on them that many complain is oriented toward the economic philosophy of the underwriters," he said.
William G. Ross, a legal ethics expert at Samford University's Cumberland School of Law, said because he didn't know all the facts, he wouldn't comment on Randa's decision not to recuse himself. But he said judges could avoid the question by simply refraining from attending political events.
"I'm bothered by judges attending events with political overtones," he said. "Even if they're not violations of any rule or statute it still troubles me that judges would place themselves in a position where these questions would even need to be asked."