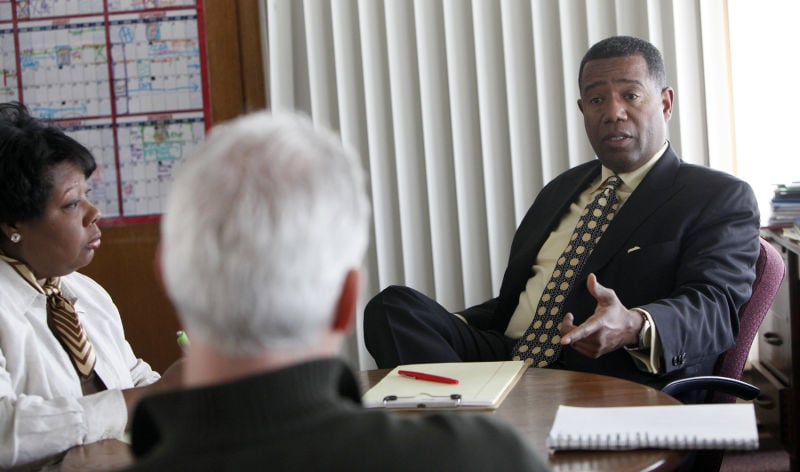 Cap Times City Editor Katie Dean and I met with Gee this past week to talk about next steps in how we can move beyond framing the issue to charting possible paths to progress. I wrote about the Cap Times' commitment in this column.
After the article ran, Gee created a Facebook page inviting members of the community to talk about race and social justice. In it, he's posted reactions to the story and noted personal interactions like this one: "2 black boys, 10 & 14, just stopped me in a restaurant & thanked me for my article. They'd studied it! Young men like these are part of the reason I had to speak up and write this essay!" The page has generated more than 450 likes.
On Monday, Gee will be John Quinlan's guest from noon until 1 pm. on "A Public Affair" on WORT community radio (89.9 FM and streaming/podcast at wortfm.org). The call-in number for listeners is 256-2001.
As I wrote in the column, we think the topic of race relations merits an ongoing spotlight and Quinlan said WORT intends to focus multiple programs on the subject, too. While most feedback has been supportive of Gee's message, some have said the problems African-Americans face are of their own making.
Also this week, The Cap Times will publish a series of op-ed columns in response to Gee's essay. Gloria Ladson-Billings of the UW, Madison School Board President Ed Hughes, Ald. Anita Weier and Pastor Phil Haslanger have all written on the subject. 
We're planning to publish more responses to the Rev. Gee's column in the coming weeks.