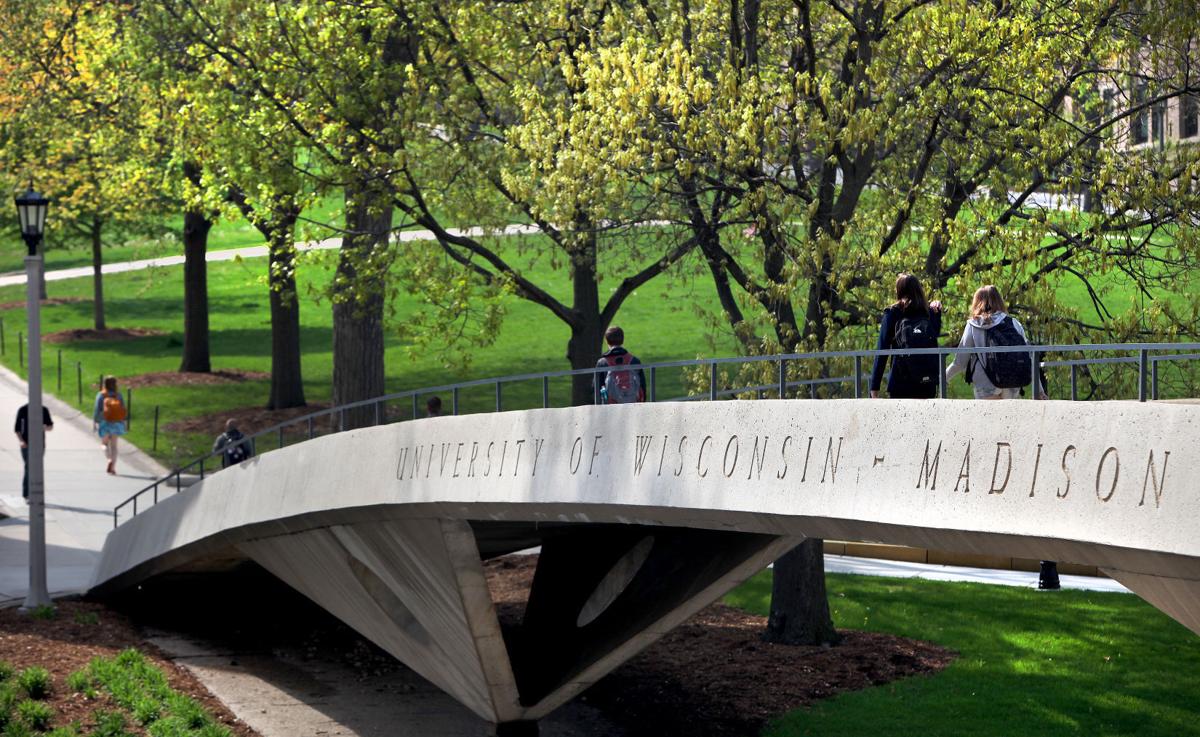 UW-Madison academic units are preparing to absorb nearly $23 million in cuts under Gov. Scott Walker's 2015-2017 budget, a campus spokesperson said this week. Administrative units will cut $9 million in expenses.
The College of Letters and Science, the campus' largest, will make the largest cut at $7.4 million followed by the School of Medicine and Public Health ($3.3 million) and the College of Agriculture and Life Sciences ($2.76 million).
The UW System Board of Regents, which distributes state funding to the system's 26 campuses, is set to meet July 9 on the budget in Madison. But Regent Margaret Farrow, a former Republican legislator and lieutenant governor, said UW-Madison, with brings in about $1 billion in research grants annually to augment revenue from state funds and tuition, is unlikely to benefit from $50 million restored by the Joint Finance Committee to what was originally a $300 million cut.
Under the Regents' traditional state funding allocation formula, UW-Madison would receive a $114 million reduction in state funding over two years.
UW-Madison spokesman John Lucas said that reductions assigned to UW-Madison schools and college range from 2 percent to 4 percent of their budgets. Variance in the amounts of reductions also reflects overall size of the departments and their budgets.
Other academic unit reductions include:
College of Engineering, $1.78 million
Graduate School, $1.34 million
School of Education, $1.41 million
School of Business, $1.22 million
School of Veterinary Medicine, $1.06 million
Law School, $902,800
School of Pharmacy, $597,600
School of Nursing, $383,095
School of Human Ecology, $354,500
The university in May announced the planned cut of 434 staff positions, including 364 vacant positions and 70 layoffs.
Academic units with the greatest number of lost positions are Letters and Science with 92, Agriculture with 55, and Education with 34.
The UW Athletic Department will pitch in $7 million over two years to help the UW-Madison campus absorb its share of state funding cuts, spokesman John Lucas said Wednesday.
The contributions from the athletic department include an additional $1.5 million each year to the university's general fund as an increase in its centralized services assessment, Lucas said. The assessment goes for campus services such as human resources, purchasing services and budget.
Lucas said the athletic department also has agreed to contribute an additional $2 million in each of the next two years, on top of the assessment increase.
Share your opinion on this topic by sending a letter to the editor to tctvoice@madison.com. Include your full name, hometown and phone number. Your name and town will be published. The phone number is for verification purposes only. Please keep your letter to 250 words or less.