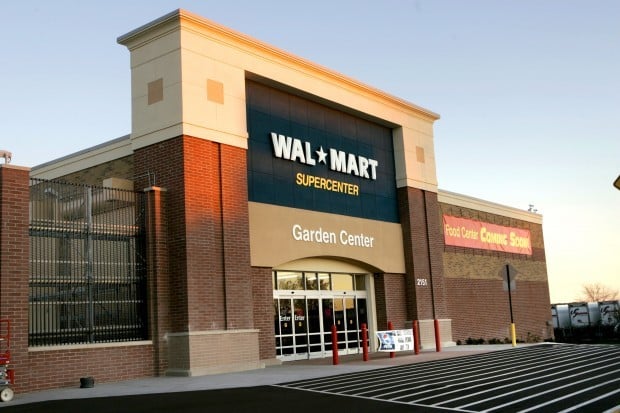 Wal-Mart keeps wages and benefits low, relying on taxpayers to foot the bill for basic needs for its workers, according to a new study that used Wisconsin data to draw its conclusions. Assistance programs for Wal-Mart workers can run $904,542 to $1.74 million a year for each of the retail giant's 75 super stores in Wisconsin, the congressional staff report found.
The report — which used Wisconsin data because of the state's superior records on Medicaid participation — calculated the cost of a range of benefits programs, from health care to food stamps and housing subsidies and more for the number of workers likely to be eligible at a typical super store. 
Huffington Post was on top of the release of the report just before the Memorial Day weekend, noting its Democrat authors assumed that someone receiving BadgerCare would apply and receive other benefits.
The report drew criticism from Forbes as a vehicle for lobbying for initiatives to raise the minimum wage and make collective bargaining easier. But even that skeptical look took note of the report's "important" observation that the last 10 years have been a "lost decade" for working families, as their wages fell  to the lowest share of GDP on record and corporate profits rose to their greatest share. 
The report, "Wal-Mart's The Low‐Wage Drag on Our Economy," drew renewed attention this week, with Mother Jones publishing a post Thursday noting that as the country's largest low-wage employer, Wal-Mart's policies are a driving force in keeping wages low. The company also epitomizes the economic divide in America, the magazine said, with the collective wealth of the six owning Waltons equaling the wealth of 48.8 million families on the other end of the spectrum.
Other publications are taking a look at the report. The Los Angeles Times reported Thursday on the social impact of Wal-Mart's low-wage strategy. It noted that a similar 2004 report put the safety net cost to taxpayers at $420,750 per Wal-Mart store, and that California is anticipating an even bigger impact in the future as the federal health care package expands. Legislators in that state are calling for a $6,000 fine to companies for every full-time worker who ends up on its Medicaid program.
Wal-Mart calls the congressional report inaccurate and based on unrealistic scenarios. A spokesperson told HuffPo that in response to criticism of its labor practices, the company has launched a campaign on its "unlimited" employment opportunities.
The debate over the corporation's role in the economy is taking place as protesters travel to Bentonville, Arkansas to picket company headquarters during Friday's stockholders' meeting, reports the Nation. The magazine also provides a guide to the billionaires who run the store.
Meanwhile, a Massachusetts woman who works for the company told HuffPo that she earns $11.70 an hour and receives public assistance, food stamps, Section 8 housing, and state-funded health care. "Wal-Mart doesn't pay my salary," she said. "You pay my salary."