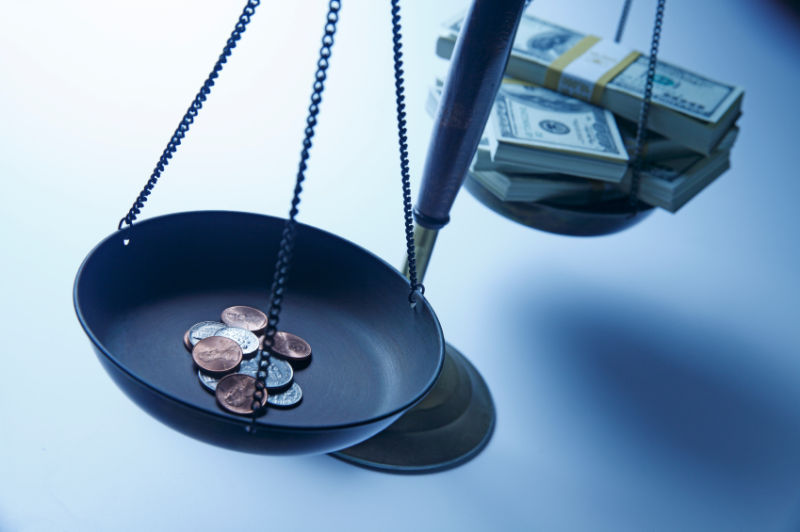 Income inequality in Wisconsin is increasing at a faster rate than the nation as a whole, a trend that authors of a new report warn is causing social upheaval and straining government services.
The top 1 percent in Wisconsin — households with incomes over $283,000 — captured 15.7 percent of all the income generated in the state in 2011. That compares to a 7 percent slice for the top 1 percent four decades ago, according to a joint report issued by the liberal-leaning UW-Madison's Center on Wisconsin Strategy and the Wisconsin Budget Project.
Moreover, inflation-adjusted income for the bottom 99 percent of Wisconsin residents has actually fallen by 0.4 percent since 1979 while incomes for the upper 1 percent more than doubled over the period.
"Put another way, all the growth in income that occurred between 1979 and 2011 in Wisconsin wound up in the pockets of the top 1 percent," says the report released Friday.
Historically, Wisconsin and the other Midwestern states have seen less concentration of wealth at the top. That was largely a reflection of the more rural populations and lower incomes overall.
But since 1979, the upper 1 percent in Wisconsin have realized 104 percent of the income growth in the state. Nationally, the top 1 percent grabbed 86 percent of the income growth over the same period, according to the new report.
"That indicates to me that although Wisconsin continues to have somewhat lower inequality than the nation as a whole, we've been gradually catching up inequality-wise," says Jon Peacock of the Wisconsin Budget Project. "More importantly, even if we weren't catching up to the national average, the story is that it's getting worse here, as well as nationally."
The COWS and Budget Project report acknowledges there is no simple answer to reversing the concentration of income in Wisconsin, saying it reflects broad, long-term changes in the economic landscape, including shifts in education, technology and trade.
The report also calls for raising the minimum wage to $10.10 an hour in Wisconsin. A recent report by COWS makes the case that providing greater income to some 587,000 workers at the bottom would boost the entire state.