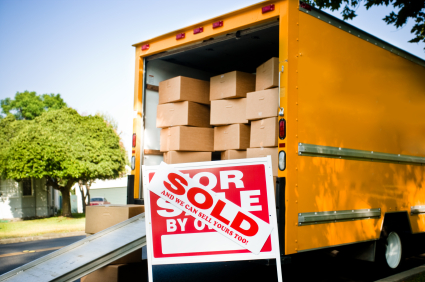 The moving company United Van Lines has been doing the survey for 36 years and analyzed some 125,000 residential moves in the continental U.S. last year. While not scientific, it does provide a nice snapshot of migration patterns, along with fodder for social media chatter.
"I think people see Wisconsin as a dead end," says George Dreckmann, longtime city of Madison recycling coordinator. "The paper industry is near death, the auto industry is gone. Our flagship university is closed to most of the state's kids. The government under both Walker and (former Gov. Jim) Doyle showed no initiative or imagination. If I wasn't 62, I'd be leaving, too."
At No. 10 with 55 percent of 2,405 United Van Lines moves considered "outbound," Wisconsin isn't alone as a Great Lakes state seeing residents flee. Illinois is No. 2 and Michigan is No. 6. New Jersey was No. 1 with 62 percent of moves outbound. The top 10 also includes West Virginia (No. 3), New York (No. 4); New Mexico (No. 5); Connecticut (No. 7); Maine (No. 8) and Kentucky (No. 9).
Weather, slowing economies and a high cost of living is driving most people to leave states in the northeast and the Midwest, Michael Stoll, an urban economist at UCLA, tells Forbes. He notes those states also have large populations over age 65 and that those people have long been migrating to places that are warmer and less expensive to live.
It's a familiar thought to Mick Mathews of Prairie du Sac, a retired University of Wisconsin employee.
"As I've gotten older I don't tolerate winter as well as I did when I was younger," he says. "I haven't moved yet but I think about it."
Washington, D.C., and Oregon were No. 1 and No. 2 for inbound migration on the United Van Lines list. While Oregon isn't known for its warm weather or retirement communities, economist Stoll says Portland is attracting both older and younger people with its mix of a thriving new economy, cutting-edge urban planning and scenic beauty.
For younger people, the lack of economic opportunities seems to be a big reason they left Wisconsin.
You have free articles remaining.
"I couldn't find a good job in my field," says Maddie Greene, a communications manager who moved from Madison to the Bay Area. "The major cities just weren't hiring. California wanted me; Wisconsin did not."
Michael Forster Rothbart, once active on the Madison local government scene, relocated to Oneonta, N.Y., and now works as a photographer at the State University of New York-Oneonta.
"We left because my wife couldn't get a job in Wisconsin after finishing her degree at UW," he says.
Wisconsin isn't a newcomer to the list of states that people are fleeing. It has been in the top 20 for years and was as high as No. 8 in 2009 when 57 percent of moves tracked by United Van Lines were outbound.
Still, many working in emerging "new economy" fields here have only good things to say — at least about Madison.
"This ranking highlights how local economies can get overshadowed by broader state economies — in particular if we look specifically at Madison," says Forrest Woolworth, chief operating officer at Per Blue, a computer gaming firm.
"Madison is a very favorable place to live and relocate to and has almost identical attributes that (Forbes) mentions of the top areas currently drawing people," he says, including a maturing high-tech sector and many government jobs that can attract highly-educated professionals.
Ditto, says Max Lynch co-founder of Drifty Co., a tech startup that makes it easier for people to build websites and mobile apps.
"The reason we are staying in Madison is simple: the cost of living makes starting tech companies incredibly easy and access to talent is awesome," he says. "The university has so many incredibly talented people. The trick seems to be to promote our local scene so they stay. It doesn't hurt that Madison is gorgeous and filled with progressive, intelligent people."
Unfortunately, the divisive political scene in Wisconsin is leaving some people with a sense that things are going in the wrong direction.
"My parents moved here in 1973 because of Wisconsin's reputation for a great educational system and quality of life issues — lots of beautiful state parks and lakes, excellent highway system, great employment opportunities, valuing the contributions of the creative class," says Gwen Rice, communications director with Forward Theater Company in Madison. "If given the choice, I'm not sure they would come to the Wisconsin of 2013."
Linda Wyeth, a freelance writer from Wausau, moved to Wisconsin from Illinois in 1981 and is unhappy with the Republican takeover of the state.
"My husband and I are considering moving to Vermont, home of Bernie Sanders," she says. "We cannot stand the political environment here under the rule of Scott Walker and tea party Republicans, who are in charge in our county. We have worked our heart and soul out to get decent people elected, to no avail. While the rest of the state was cheering in November, we were crying. Here we are stuck with Terry Moulton, Scott Suder and Sean Duffy. How awful can it get? The ONLY thing keeping us here right now is our grandchildren."