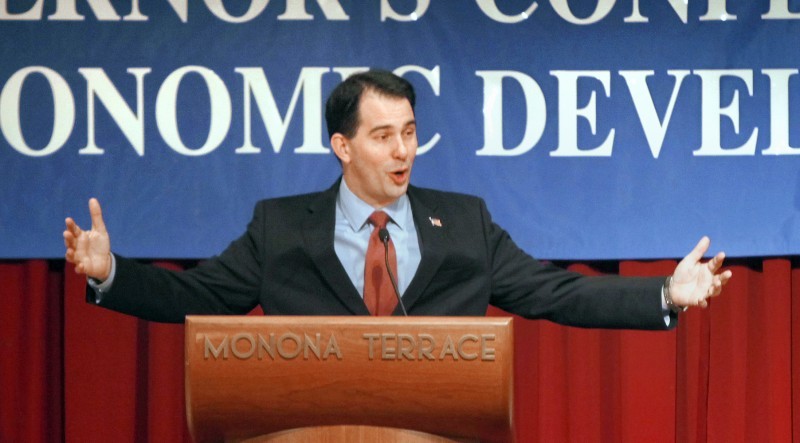 At this point, nobody is accusing WEDC of any intentional wrongdoing.
Rather, it appears the agency designed by Gov. Scott Walker to replace the old Commerce Department was simply over its head, short-staffed and filled with political appointees with no experience in handling large amounts of public money.
But Wisconsin could have avoided a lot of those problems altogether if it had heeded the advice of Good Jobs First, a Washington, D.C.-based watchdog group that warned of the pitfalls of public-private partnerships like WEDC two years ago.
"Turning economic development over to PPPs is fool's gold," says Good Jobs First Executive Director Greg LeRoy. "What really matters is business basics: strategic public investments in skills, infrastructure and innovation — not privatized smokestack chasing."
The reported noted that PPPs have been around for more than 20 years but were dropped in several states because they were so problematic. And it cited major issues in states that were still using them.
Those problems included misuse of taxpayer funds (Rhode Island, Florida and Wyoming); excessive executive bonuses (Virginia, Florida, Michigan and Wyoming); conflicts of interest in subsidy awards (Florida, Utah and Texas); questionable claims by the PPP about its effectiveness (Wyoming, Florida, Utah and Indiana); and resistance to accountability (Florida and Michigan).
For states like Wisconsin that do have public-private partnerships, the report recommended maximum transparency in decision-making and adherence to open records law. WEDC gets a thumbs up on the latter point, even including an open records request form on its home page.
But Good Jobs First also recommends against having the governor chair the agency's board or retain absolute power to name all the directors.