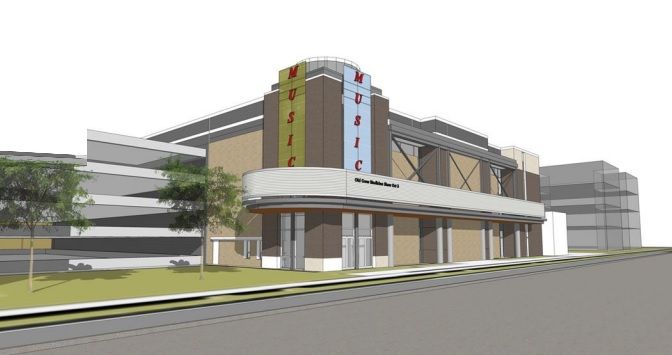 Following a meeting with Stone House Development Thursday, city planning chief Steve Cover told the developers the city could not support the proposal for the former Madison Dairy site in its current form.
In addition to a music venue, the project calls for a six-story office building and a pair of four-story apartment buildings fronting on East Mifflin Street.
Cover said the city liked the affordable housing, day care and commercial space in the project but said the size of the music venue and the parking strategy were problematic. The concert hall would hold 2,00 to 2,500 people.
You have free articles remaining.
Cover said it was unlikely the project in its current form could meet conditional use standards in terms of impacts on the adjoining neighborhood.
"In addition, we do not feel the development as proposed can be supported with tax increment financing," wrote Cover in a letter to Rich Arnesen and Helen Bradbury of Stone House.
Cover said the city spent "countless hours" working with Ald. Ledell Zellers and Marsha Rummel to come up with a solution to the parking problems but were unable to find one. He said he wanted to let the developers know the city's position before they prepared an official application.
Stone House did not immediately respond to a request for comment Friday.
Another music venue has been proposed on the other side of East Washington Avenue on the former Don Miller property on the 800 block but Cover did not mention that project in his letter to Stone House.