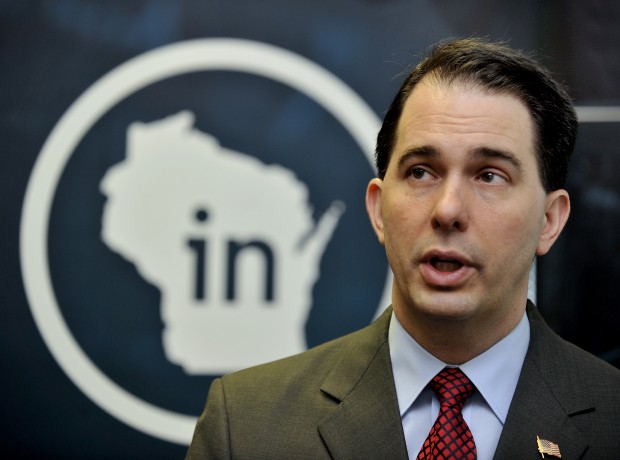 It was a tough week for Gov. Scott Walker's key job creating entity.
First, WKOW-TV reported that at least two companies receiving money from the Wisconsin Economic Development Corp. later outsourced jobs to foreign countries.
Plexus, which provides electronics manufacturing services, laid off 116 workers from its facility in Neenah in 2012, with U.S. Department of Labor later ruling those employees were eligible for benefits under the federal Trade Adjustment Assistance program, benefits available only to employees laid off because of job outsourcing.
Eaton, an electric power management company, received a second award from WEDC even after laying off 163 workers at its plant in Pewaukee and moving those jobs to Mexico.
Now, reports are surfacing in Superior that WEDC-backed Kestrel Aircraft is nowhere close to getting its plan off the ground to build a turbojet airplane there and is arguing with state officials about future funding.
"We've been having challenges getting all the economic development pieces we expected in Wisconsin," Kestrel CEO Alan Klapmeier told BusinessNorth.com in a story posted Thursday. Without additional support, the $120 million project may not go forward, he warned.
The Kestrel development was one of the highest profile projects backed by WEDC, a quasi-public agency formed by Walker to replace the former Department of Commerce in providing government incentives to private business.
The aircraft proposal generated national attention in January 2012 after Walker traveled to Superior to announce that Kestrel was going to build two new factories in that long-depressed part of the state. At the time it was hailed as "the biggest economic development since World War II" for northern Wisconsin, with talk of 100 jobs immediately, 300 the second year and 600 when manufacturing began.
Speakers during the announcement event said Kestrel was in line to receive some $90 million in new market tax credits via the state. That was $90 million figure listed in a press release from the city of Superior and was widely reported.
But 30 months after that announcement, no ground has been broken on either a plant to manufacture structural components or an assembly facility. The latest report notes a dispute between Kestrel and the state over how much was actually promised to Kestrel.
Kestrel has also received two business development loans from WEDC worth a total of $4 million but has not been making payments. It also has a $2.4 million loan from the city of Superior, with payments on that loan due to begin in October.
WEDC officials took issue with that figure, however, saying it had created or helped retain over 37,000 jobs over that period.