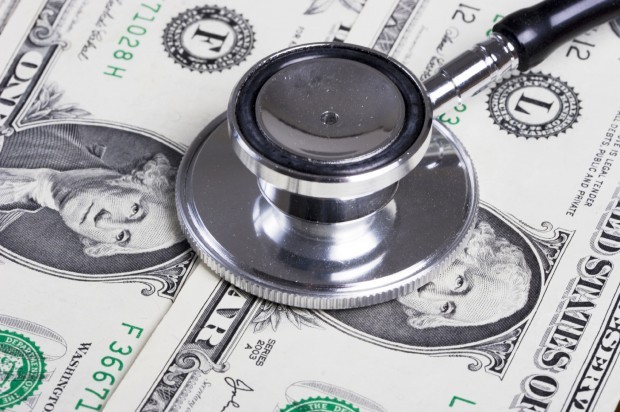 You seldom see companies arguing against their own financial best interests.
But that's what several dozen hospitals and physician, nurse and business organizations are doing in asking Gov. Scott Walker to reconsider his rejection of federal money to expand Medicaid programs.
The Wisconsin Medical Society, the Wisconsin Psychiatric Association, UW Health and Meriter Hospital are among those lobbying for Walker to accept the federal money and not shift roughly 100,000 Wisconsinites from the state's Medicaid programs, known as BadgerCare, onto the health care insurance exchange soon to be in place under the federal health care reform law.
"The reality is providers will be better paid through the exchanges than they have been historically with Medicaid," said Tim Size, executive director of the Rural Wisconsin Health Cooperative. "We are arguing against our own interests because we don't think a lot of people will make it (a smooth transition) from Medicaid to the exchange."
The group of providers sent a letter April 11 to state lawmakers asking them to encourage Walker to hold off on his budget proposal to change the Medicaid income eligibility requirement for childless adults. The governor wants to lower the income level at which adults are eligible from $15,300 (133 percent of the federal poverty level) to $11,500 (100 percent of the federal poverty level).
If the change occurs, about 100,000 state residents (excluding the 19,000 pregnant women now on Medicaid) would lose Medicaid coverage but could purchase insurance through the health care exchange.
The exchange, to take effect Jan. 1, will be a virtual marketplace where consumers can shop for a health insurance policy.
Walker is ideologically opposed to the national health care reform law, the Affordable Care Act, which mandates that each state create an exchange.
For that reason, and his belief that the federal government would not be able to maintain its promised Medicaid funding in years to come, Walker turned down roughly $4.4 billion in federal dollars over the next decade that would have allowed broader state Medicaid coverage.
Claire Smith, a spokeswoman for the state Department of Health Services, said that in his 2013-15 budget, Walker is proposing to reform Wisconsin's "entitlement" programs to cover the people they were intended for … "individuals and families in poverty," which includes Medicaid coverage for all adults up to 100 percent of the federal poverty level.
"The governor is seeking true entitlement reform," Smith said. "His plan puts Wisconsin in a position to better manage its finances, while closing gaps in access to health insurance coverage and lowering the number of uninsured in our state."
Size says he and the others who sent the letter to lawmakers believe very strongly that the exchanges were not created to serve people below 133 percent of the poverty income line.
"Walker is making a much heavier use of the exchanges than he is of Medicaid and that depends very heavily on the exchanges working," Size said. "The exchanges need to be well-implemented before we can say this is an alternative to Medicaid."
If lawmakers convince the governor that the state should accept the federal funds, there still would be time to do so. Smith said the federal government has not set a deadline by which states need to choose to expand their Medicaid program.
"If members of the Legislature are listening to the people, they will take that money instead of playing hard-line politics with this important decision," said Rep. Jon Richards, D-Milwaukee, one of four Democrats on the 16-member budget-writing Joint Finance Committee. "In public hearings on the budget across the state, I don't recall a single person saying we shouldn't take that money."
At least one key Republican and a co-chair of the Joint Finance Committee, Sen. Alberta Darling of River Hills, also has suggested the state may want to accept federal money in order to delay the transfer of Medicaid patients for at least a year.
"Look, we're not going to go back on what the governor proposed — I think he did the right thing. But to look at a transition option if the exchanges do not materialize ... to me would be an option we should look at," Darling said, according to a Milwaukee Journal Sentinel article.
But Assembly Speaker Robin Vos, R-Rochester, told the Milwaukee paper that accepting the federal money and adopting the hospitals' plan is "not going to happen."
Richards says the health care industry would see detrimental effects from moving high-poverty people off Medicaid and onto the exchanges.
"If you're making $15,000 a year and get $4,000 in medical bills, those bills are never going to get paid," said Richards, referring to the estimated out-of-pocket cap for a lower-income family purchasing insurance on the exchange.
Sen. Dale Schultz, R-Richland Center, says he's spent a lot of time listening to his constituents, many of whom are in the health care profession. He says accepting the additional Medicaid funds would save Wisconsin taxpayers money, improve the budget and cover more people.
According to a Feb. 15 Legislative Fiscal Bureau memo, accepting the federal money would save the state more than $100 million in the 2013-2015 budget and nearly $550 million in general purpose revenue through 2020.
"It's clear to me that accepting the federal Medicaid dollars, the way Republican Gov. John Kasich did in Ohio, is in the best short- and long-term interest of the people of Wisconsin," Schultz said. "I admire (Gov. Walker's) principled position, but I also believe an open discussion with the health care community will allow us to make the best decision possible."