On a recent afternoon in June, a Wisconsin hospital took another big step away from the power grid and toward energy independence with the help of a Dane County manure digester.
Standing side-by-side at the Maunesha River Dairy outside Sun Prairie, owner Dennis Ballweg, and Jeff Rich, director of La Crosse-based Gundersen Health System's energy efficiency program, watched as an operator made an adjustment to the farm's new digester.
"This is a sweet project," Rich said, as he looked out across the 1,000-cow dairy farm. "There should be thousands like this across Wisconsin."
For Gundersen, this digester — along with a three-farm community digester in Springfield, outside Middleton — will create 20 percent of the company's total energy needs for its hospitals and clinics more than 120 miles away.
Although located on private farms, Gundersen owns both the digesters, which convert manure into methane gas, a cleaner burning fuel than coal or other fossil fuels.
The digesters are the final two of 10 renewable energy projects — plus dozens of conservation projects — that are part of the company's lofty 2008 plan to move off the power grid and achieve energy independence in six years, or by the end of this year. When the two digesters in Dane County reach full production capacity later this year, Gundersen will hit the mark.
Gundersen still will use some fossil fuels for power, but the amount it uses will be offset by the amount of renewable energy it creates and sells back to utility companies. That energy is then returned to the power grid.
Gundersen's efforts come at a time when the federal government is getting more aggressive about regulating carbon pollution. On June 1, President Barack Obama and the Environmental Protection Agency released the first carbon emissions standards that will regulate polluters like utilities and factories that burn coal and other fossil fuels. By switching away from fossil fuels to renewable energy, Gundersen not only put itself ahead of the federal regulations but is proving the switch can be made without jeopardizing jobs or passing along costs to consumers, as big business lobbies often claim.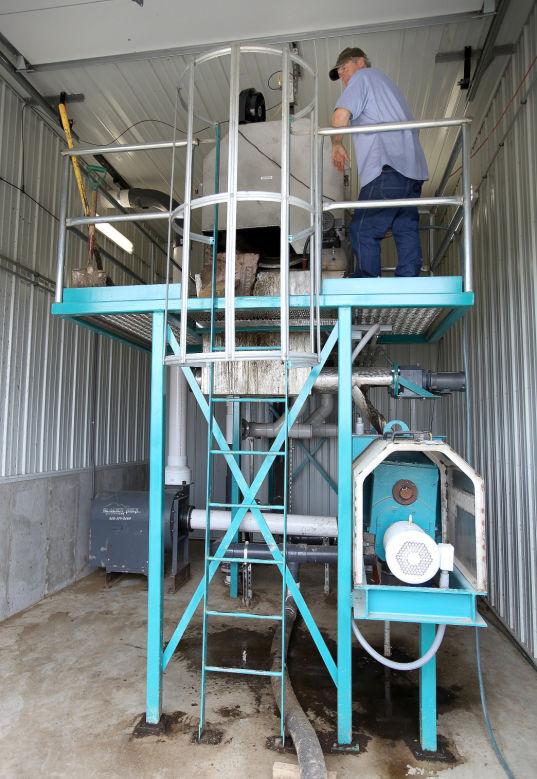 Creating its own energy from renewable sources like wind, solar and biomass (wood chips, manure) over the past six years has cut Gundersen's system-wide energy bill from roughly $5.3 million annually in 2008 to $3 million. And that's with the addition of a new hospital building for inpatient care.
"Our mission is to distinguish ourselves through excellence in patient care, education, research and improving the health in the communities we serve," Rich said. "Improving the environmental and economic health in the communities in which we serve is completely in line with fulfilling our mission."
Gundersen Health System includes a 325-bed hospital and a 24-bed inpatient behavioral health facility in La Crosse. It also has four affiliated hospitals, 27 regional clinics and several specialty clinics in 19 counties across Wisconsin, Minnesota and Iowa. Its La Crosse hospital is an academic campus for UW-Madison medical students to perform their clinical rotations.
Gundersen began exploring the idea of energy independence in 2008 after an energy audit showed utility bills from its numerous facilities were increasing by $350,000 a year.
The same audit showed it could reduce energy use by 25 percent and save over $1 million a year by improving the efficiency of existing heating, cooling and lighting systems and by changing employee behaviors.
"We saw (higher energy prices) coming in 2008," Rich said. "They could tax carbon and consumers like us will have to pay more. What we're doing also protects our patients from future cost increases."
With savings in mind, Gundersen partnered with Wisconsin's Focus on Energy program to implement energy efficiency measures. Rich was chosen to lead the company's new program, called Envision, to enact the changes by the end of 2014.
In addition to the two manure digesters in Dane County, the company's 10 renewable energy projects include a partnership with La Crosse County to build a generator that converts biogas from a landfill into electricity and heat that powers Gundersen's Onalaska clinic; two wind farms; the installation of solar panels and solar heating systems on numerous medical buildings; and a biomass boiler that utilizes wood chips from the region to provide heat for its La Crosse medical campus.
"It is our responsibility to take care of patients, but it is also our responsibility to help our communities' economic health and the health of our patients' environment ," Dr. Jeffrey Thompson, Gundersen's chief executive officer, said in a statement. "We hope to inspire others to do all of these (things) across our communities and the nation."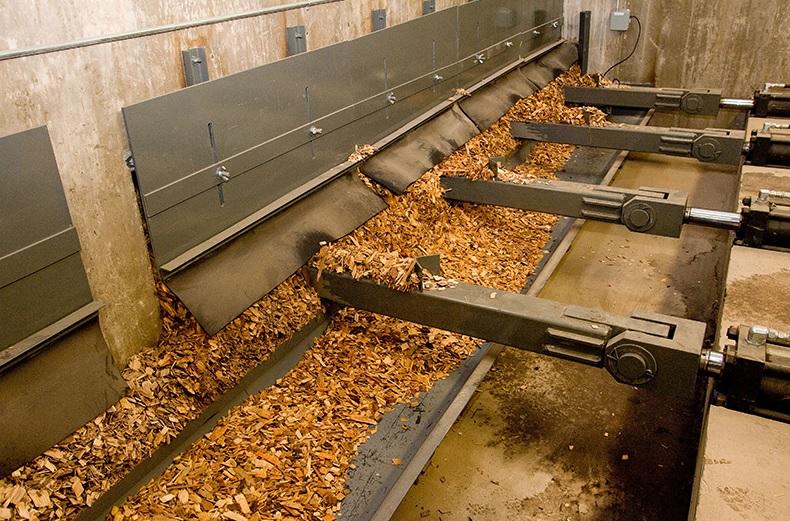 The production of methane gas by digesters is a wasted byproduct of the manure digester process if it is not used by a farmer or sold to a utility company. When the digester-produced methane gas is sold to a utility, it becomes part of the overall power grid that keeps power flowing for communities across the country.
Numerous state and federal laws were enacted in recent years to encourage utilities to purchase more renewable energy. But if utilities do not pay enough for the cleaner power, it does not make financial sense for a digester owner to sell the gas.
Creating partnerships between utilities and the owners of digesters are helping the owners bridge the trickiest part about owning and operating a digester: Breaking even or profiting on the multi-million dollar investment.
Gundersen negotiated with different property owners and utilities when funding each of its Dane County digesters to help power its hospitals.
The gas from the Maunesha River Dairy digester is sold to Alliant Energy and then added to the power grid. Alliant pays Gundersen 9.3 cents a kilowatt hour for the power produced.
Different players were involved in striking a methane gas buyback deal between Gundersen and Madison Gas &Electric for the Springfield digester. Dane County officials got involved in the effort to make a partnership happen.
The county reached a deal with MG&E five years ago that benefitted both parties by allowing MG&E to purchase electricity created by the methane gas from a county landfill. That deal helped MG&E meet its state-required percentage of renewable energy, or Renewable Portfolio Standard.
Knowing a high buyback rate for the power created by digesters is key to their construction, county officials worked with MG&E to include a portion of the energy produced by the Springfield digester in this agreement, said Dane County Executive Joe Parisi.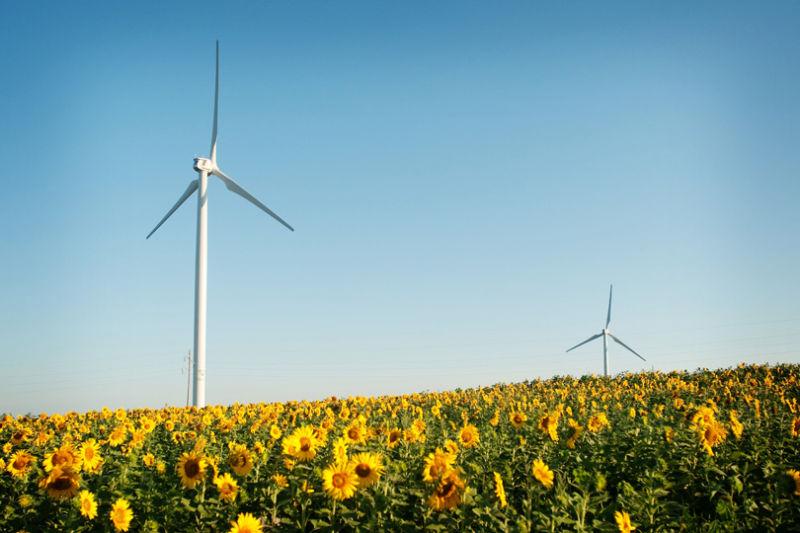 For the next five years, MG&E is buying back 1.5 megawatts of power from the Springfield digester for more than 11 cents a kilowatt hour. Through a separate contract with Gundersen for the Springfield digester, MG&E is buying back the remaining half megawatt at 6 cents a kilowatt hour.
"That agreement made the math work for Gundersen," Parisi said. "That deal needed to be made to make the digester happen."
Cutting energy bills by more than $2 million is significant for any hospital, as hospitals are some of the most "complex and energy-intensive facilities" in the country, according to the U.S. Department of Energy.
Major heating and lighting needs and 24-hour care cause hospitals to have more than 2.5 times the energy intensity and carbon dioxide emissions of commercial office buildings.
That need to keep the lights on and power flowing is a drain on the environment and a hospital's bottom line. U.S. hospitals spend more than $5 billion annually on energy, the equivalent of roughly 3 percent of an average hospital's operating budget or 15 percent of its profits, according to the DOE.
Another way Gundersen cut costs through its energy efficiency initiatives was by setting a goal to make its newest hospital building — the Legacy Building in La Crosse, which opened in January — so energy efficient that it would be named among the top 1 percent of hospitals for energy efficiency in the upper Midwest.
While most medium-size hospitals in this region perform at around 250 kBtu (thousand British thermal units, a standard unit of measurement) per square foot a year, the Legacy performs at 115 kBtu.
It is this type of effort and innovation that earned Gundersen top honors Monday from the Wisconsin Academy of Sciences, Arts and Letters for the creation of a "pragmatic 21st century business model" in the academy's report, "Planet forward: A new road map for Wisconsin's climate and energy future."
Jane Elder, the academy's executive director, said Gundersen's business model is good for employees, the communities it serves, the environment and the company's bottom line.
"What they have accomplished isn't a fluke because Bob down in marketing decided to start recycling or they've decided to switch to energy-efficient light bulbs," Elder said. "What they have done shows what can happen when leadership is committed to a goal and that goal is carried out through the organization."
Elder said many businesses are not moving in the same direction as Gundersen because the world of renewable energy is "a scary place that is full of risk."
Part of the reason for the market uncertainty is trying to figure out how utilities factor into the equation.
The whole idea of people producing their own energy and selling it back to a utility company forces a rethinking of the traditional power system in America, Elder said.
"This dynamic makes what Gundersen achieved even more impressive," she said.
And while some companies like Gundersen are making the leap, most business leaders want certainty.
"The field of renewable energy is rapidly changing," Elder said. There is lots of ambivalence in Wisconsin, especially toward wind."
"It is like going to the moon," Rich said. "The realization of what we are doing is a bit daunting at times."
Elder said the question that will need to be answered in the coming years is how to explore new ways of producing electricity that allow major producers like utilities to continue to make a profit to support the power system.
"Right now, we expect to flip a switch at any time of the day and get power. This base load power is the big stuff that keeps the power system running day and night," Elder said. "In Wisconsin, most of that base power comes from coal because you can burn it 24 hours a day. The question, and part of the complexity, is how do we integrate renewable, wind, solar and biomass, into this existing system."
She said Gundersen and others are showing it is possible, but many of the government programs that helped make their efforts achievable are no longer available. Some, for example, were part of the federal stimulus package and others were part of a Wisconsin program that is set to expire in 2015.
"Gundersen was bold. They used federal and state money to drive the changes they made," Elder said. "Anyone that looks at businesses in the vanguard of energy efficiency would put Gundersen in a leadership role."