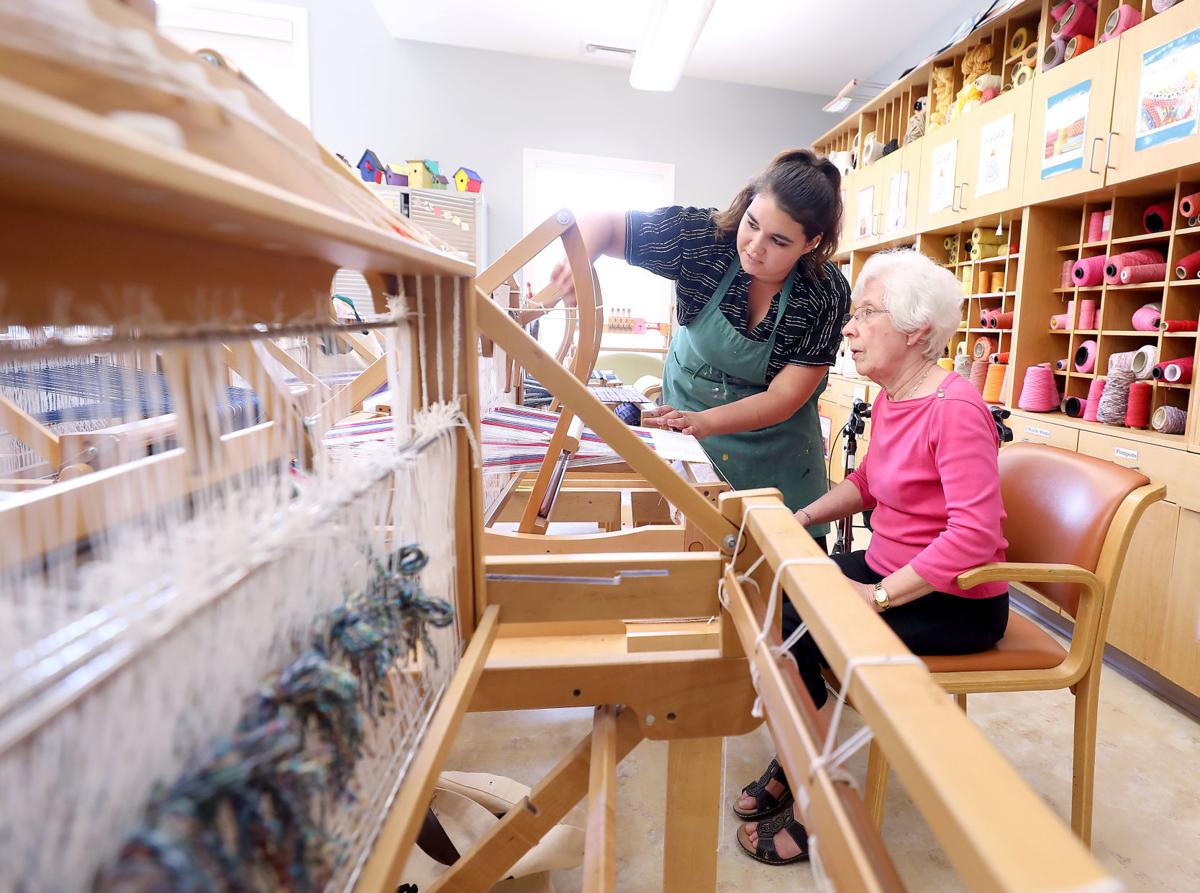 In 1898, a "brilliant assemblage of dancers" in beautiful costumes filled the floor of a Madison gymnasium decked out in red, white and blue for a grand ball. The "brilliant affair," as the Wisconsin State Journal described it at the time, raised $15,000 to help build Madison's first hospital.
The outpouring of generosity was an early indication of the strength of Attic Angel, which started 11 years earlier in 1889 when two sisters, Elva and Mary Bryant, started dragging old clothing out of their attics to refurbish and donate to children in need. This year, the group turns 130, with a slew of other causes under its belt.
Organizers say its success and sustainability can be attributed in part to the way it's been led — primarily by women.
"From my experience, women find a way to build bridges and get things done," said Mary Ann Drescher, president and CEO of Attic Angel Association.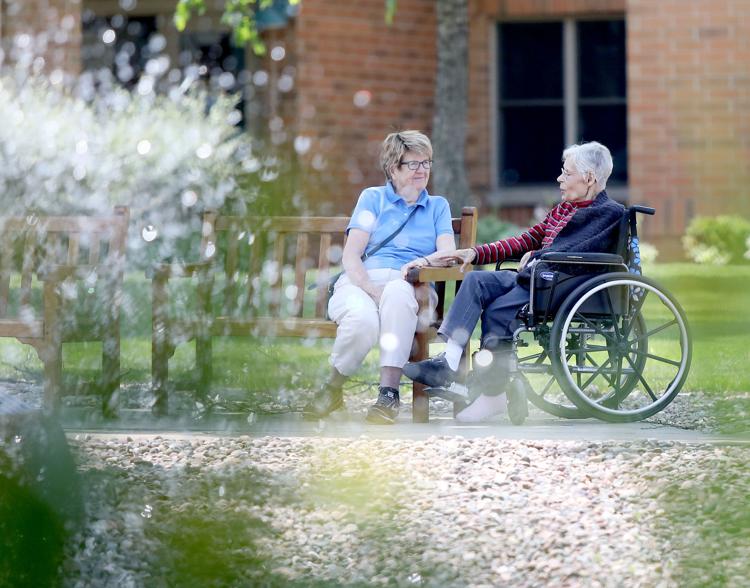 Over the years, Attic Angel has built and managed several senior living facilities, and provided over $7 million in fundraising for more than 150 nonprofits in Dane County, primarily serving children and families. The group currently manages two senior living facilities and provides thousands of dollars in community grants to Madison groups each year.
Most of the organization's funding for these grants comes from the sales of donated merchandise it hosts each year — a clothing and holiday sale and its hugely popular "Attic Sale." Last year's sales produced over $200,000 for the community and the Attic Angel residents.
The group has also long relied on a dedicated cadre of volunteers, or "angels," trained in caring for residents and providing other assistance.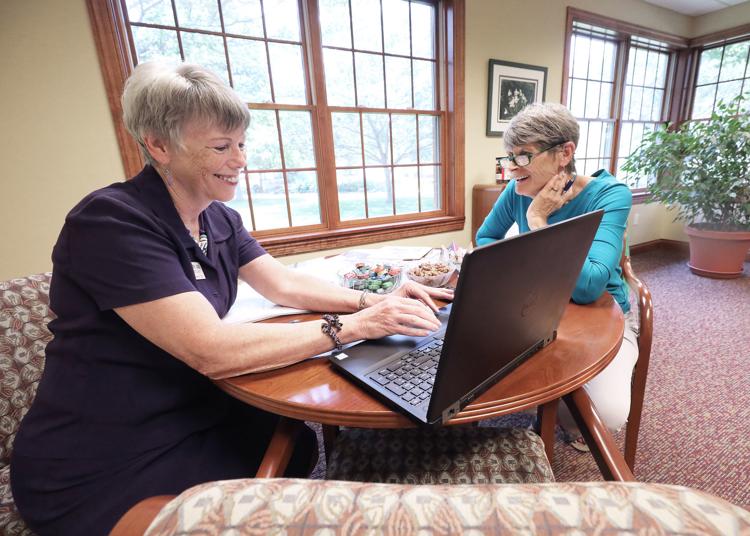 Marge Davenport, 90, began volunteering with Attic Angel in 1965. A former pediatric surgical nurse, she wanted to stay involved with children and health care after moving to Madison from New York. That's when she came across Attic Angel and began volunteering.
More than 50 years later, she still volunteers with the group and is now a resident at its assisted-living facility. She moved to Attic Angel Place two years ago, wanting to be a part of the "continuum of care" that the group and its team of volunteers provides.
"I think the difference here is the volunteer component," she said. "Because we have so many more, and they're so dedicated."
The nonprofit has fielded the help of nearly 1,300 members over its 13 decades, and currently has over 350 volunteers that help with things such as transportation, activities, organizing, fundraising help, and medical and day-to-day care.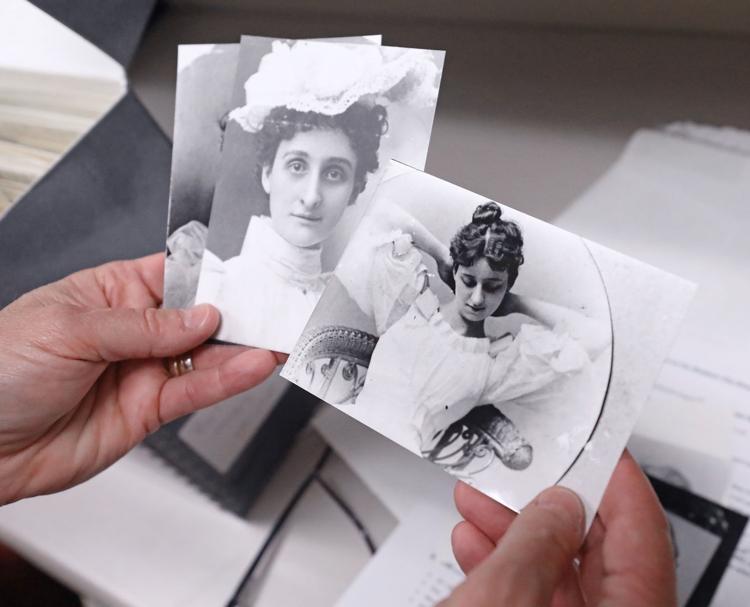 "I really do think the volunteers become a community," said Nancy Carpenter, 63, of Madison.
Carpenter has volunteered with the group for 20 years, following in the footsteps of her mother and grandmother. She said it surprised her to see how much she learned from volunteering.
You have free articles remaining.
"My mom used to say to me, 'You give so much to Attic Angel,' and I'd say, 'No, I get so much from Attic Angel,'" Carpenter said, adding that learning how to care for the aging community helped her care for her parents as they grew older.
Every year a new group of Angel volunteers is trained, a process members say takes a full year.
New blood
"They have been incredibly thoughtful in the process of bringing in new volunteers," said Laura Swisher, 42, of Madison, who started volunteering in May. "You know that you are integral to the success of this organization."
Swisher and her family moved to Madison four years ago. She said she joined the group to be more involved in the community.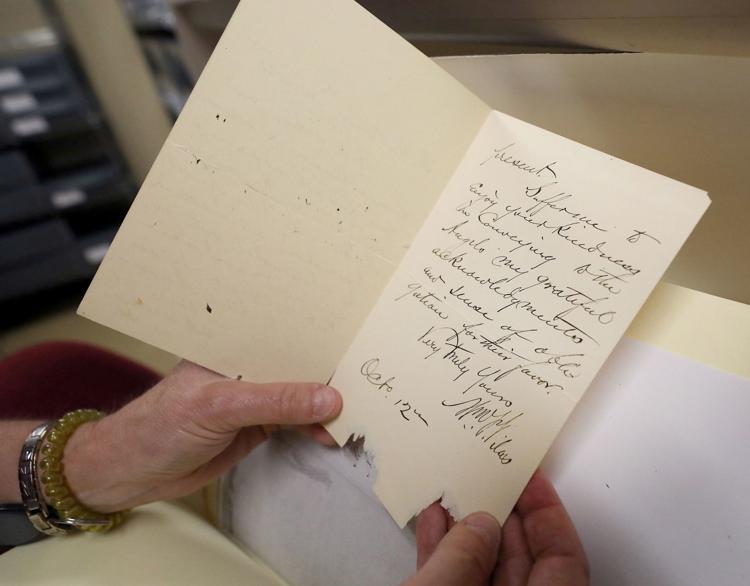 "They spend a lot of time educating you about the facility, educating you about the members that live there, how to help them," Swisher said. "Even the things you sometimes take for granted," like how to push a wheelchair or the right cadence to use when talking with the residents.
The group's success can also be attributed to its "willingness to experiment and continuing to reinvent themselves" in response to a changing society, Drescher said.
Each year, the organization chooses a topic on which to focus, such as mental health or child care. This year, the focus is on helping those who have experienced trauma.
"I liked their innovative approach," Davenport said. "They see what the community might need, and see if they can help."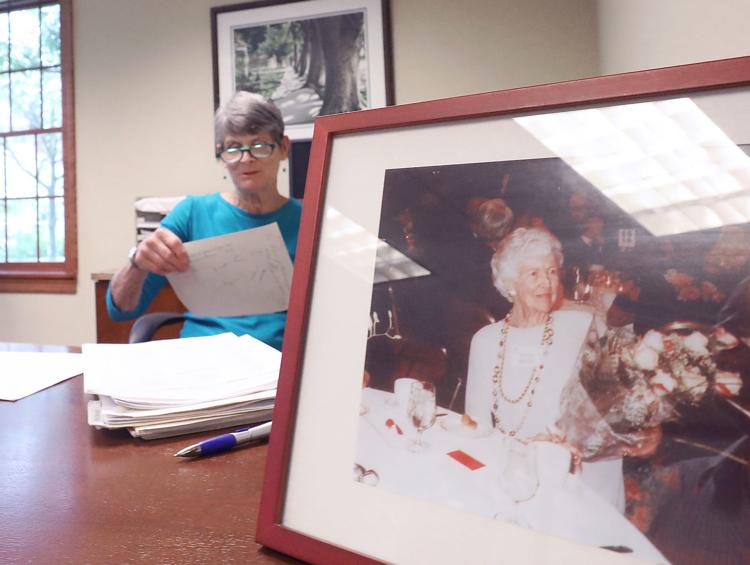 'Just amazing'
Amy Nickles, whose mother-in-law, Dorcas, was president in the 1960s, said the female membership has also evolved a lot over time.
Originally, the group was only meant for unmarried women, eventually evolving into a group for stay-at-home yet "incredibly capable" women, according to Nickles, the 2019 chairwoman of the organization. But now it brings in people from all walks of life.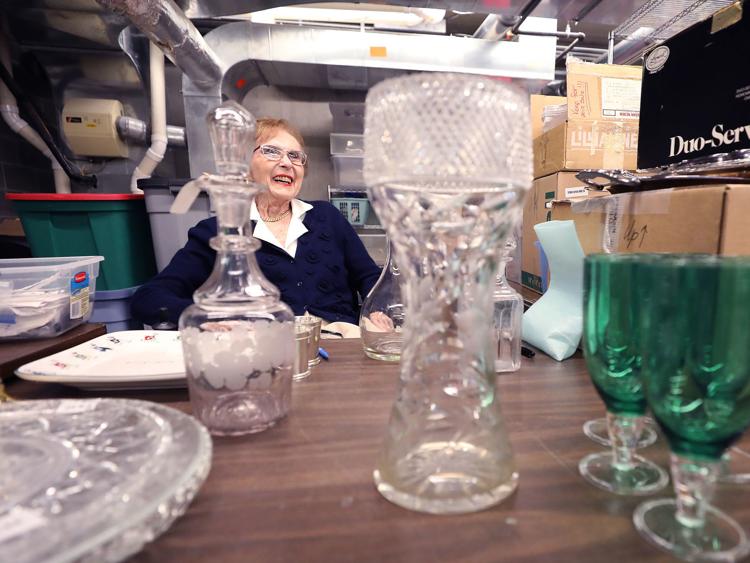 "All of the women who come have a real talent," Nickles said, noting members include lawyers, teachers, HR directors, mothers, doctors, nurses and many more.
For Swisher, the group's ability to adapt to a changing society is something that she said makes her feel empowered.
"One hundred and thirty years ago, women being able to make that impact in society is just amazing," she said. "I want the young females in my life to see that you can always make a huge impact in your community, regardless of your situation."
Get local news delivered to your inbox!
Subscribe to our Daily Headlines newsletter.