Life in southern Wisconsin falls pretty equally into two seasons — warm weather and winter — and the second one is decidedly upon us.
The first snow accumulation could come Tuesday, and temperatures are forecast to top out in the 30s for at least the next 10 days.
Weather defines Wisconsin existence, and the seasonal difference is stark.
Docks come in and ice shanties go out. Apples and pumpkins give way to Christmas trees. Farmers markets take shelter indoors, where winter staples replace summer veggies and fresh flowers. We get a break from road construction, but the trade-off is snow tires, salt and sand.
Winter isn't coming. It has arrived.
Here's how southern Wisconsin is preparing for the next four, five — maybe six? — months, including updates on local seasonal rites of passage, such as the opening of ski hills and the shutting down of the Merrimac Ferry.
Road construction suspended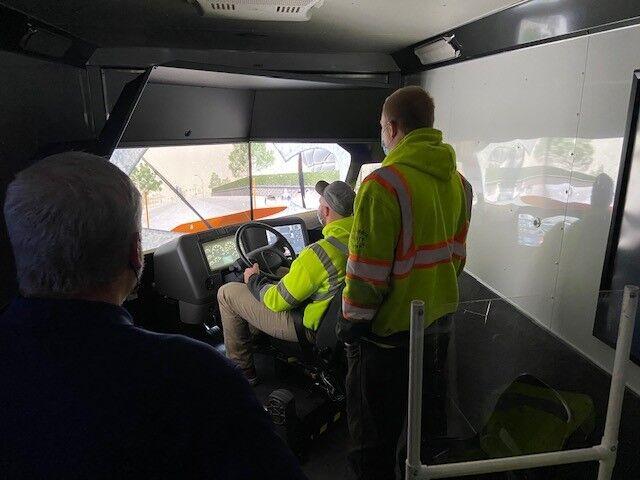 The city has spent much of 2022 working on what is officially known as the Blair Street South project, reconstructing the connecting point between John Nolen Drive and East Washington Avenue to, among other things, add left-turn lanes to keep traffic flowing.
"The project team is working to tie up loose ends over the next couple of weeks, with the goal of wrapping up at the end of this month," according to a Facebook post about the project. Next year, however, the city will be completing additional work on East Washington.
Like the Blair Street project, the University project includes the replacement of sanitary and storm sewers, as well as pavement. A bike and pedestrian overpass also will be built across University Bay Drive.
The Merrimac Ferry is still running, but not for long.
The only free ferry in the state, the Merrimac Ferry helps drivers (and more than a few cyclists) cross the Wisconsin River between Sauk and Columbia counties every spring until the end of fall. While the ferry's exact end date isn't set, the state Department of Transportation says the end of November is typical.
The Dane County Highway and Transportation Department is also readying for winter, attaching snowplows and salt spreaders to all trucks not needed to finish construction projects.
Earlier this fall, the department held a "Snow Plow Roadeo" and training day to help prepare employees for the additional job requirements winter creates. The roadeo consists of an elaborate obstacle course, challenging plow drivers with sharp turns at traffic cones and picking up light objects. Winners of the roadeo even get a chance to compete against other highway and transportation departments at the national level. New hires get additional training in a snowplow simulator, providing critical safety instruction on how to best handle the machinery.
Memorial Union goes indoors
The sunburst chairs were removed the week of Oct. 24, but the Memorial Union is still alive with activity. It's just mostly moved indoors.
Throughout the summer, the Terrace offers free live music and lakeside movies, arts and crafts activities, and pizza and pub food from the Lakeview Lounge.
However, the Union offers activities all winter long — intro to wheel pottery, drawing, jewelry and cooking classes, open mic nights and films, and virtual events as well.
Enter the Christmas trees
Enchanted Valley Acres in Cross Plains offers a smorgasbord of family-friendly activities every fall — a Wisconsin-themed maze, wagon rides, 200-foot slides, an inflated jumping mat and more.
Come November, though, Enchanted Valley quickly pivots to holiday mode: The business started selling cut-your-own and precut Christmas trees in 2019.
"As soon as we close down on Oct. 30, we (shift gears)," said Angela Kirsch, who co-owns Enchanted Valley Acres with her husband, Chris. "We have a great team of part-time seasonal workers. (One or two will) help us out in between fall and Christmas, but otherwise it's him and I that are getting it ready for the Christmas tree season."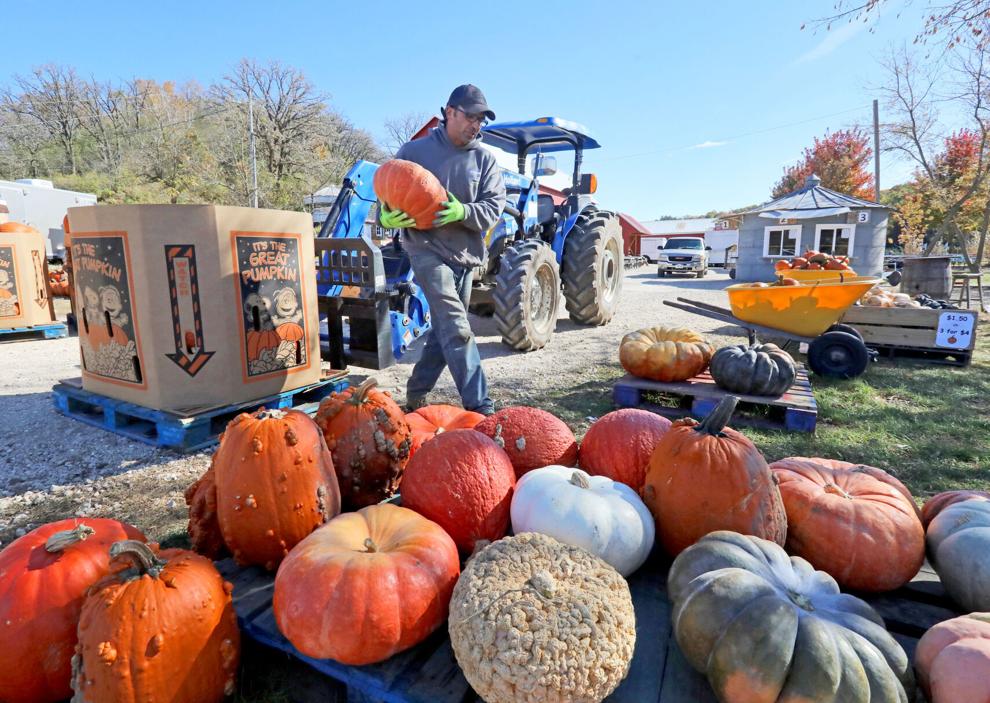 About 60% of Enchanted Valley's annual profits come from fall sales, according to Kirsch.
Figuring out how to transition from fall into the holiday season wasn't easy.
While her husband packs up and stores fall decorations, Angela Kirsch handles the business side: Fall accounting, winter hiring, and changing their social media and online presence to center around Christmas trees. That includes changing their category for online business searches.
"We found out the first year that people were searching for Christmas tree farms, and because we had already established ourselves as a fall business, we were not popping up on people's searches," she said.
Less lettuce, more squash
Nov. 12 was the last day to enjoy the Dane County Farmers' Market on Capitol Square in 2022. The market holds its first winter market at Monona Terrace this coming Saturday.
Aptly nicknamed "The Holiday Market," the Monona Terrace market features many vendors selling holiday-inspired gifts and goods, like wreaths made of dried plants and gift-packaged foods.
"As the freeze settles in more, there's less fresh produce, there's more winter squash, cabbage and (other) winter crops," said Rachel Figueroa, Dane County Farmers' Market's assistant market manager. "We do have a few staple vendors with greenhouses that still offer fresh veggies and fruit. It's just not as abundant as the dried options."
While the summer market averages more than 100 vendors every day, employees expect the Holiday Market to average about 60 vendors.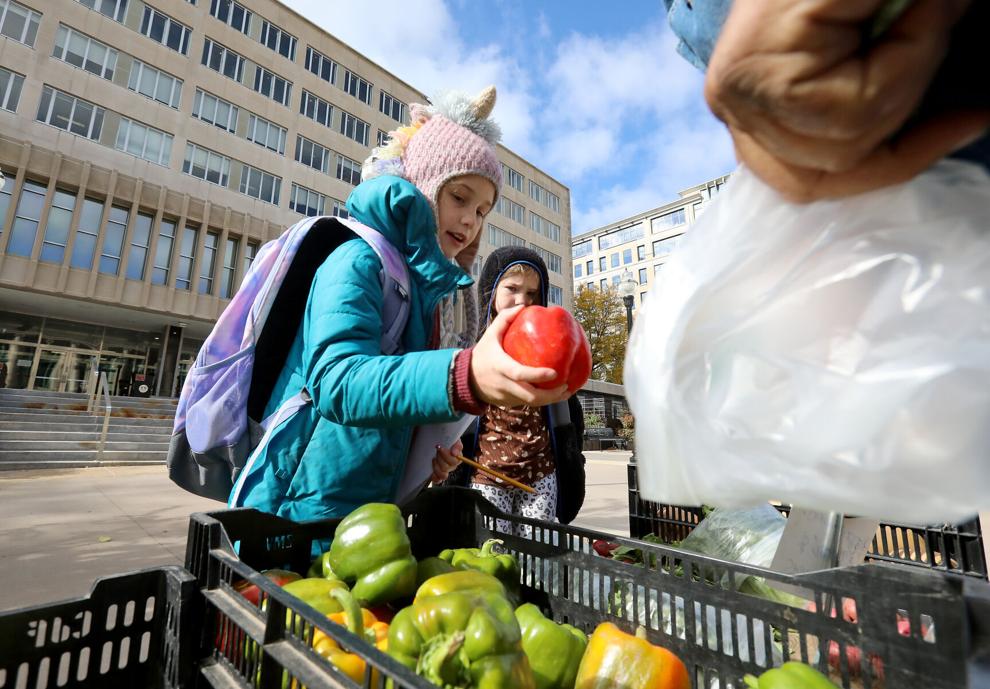 The Holiday Market itself has a relatively short lifespan, closing for the season on Dec. 17. The Dane County Farmers' Market then moves over to Garver Feed Mill on the East Side.
The market returns to Capitol Square in April.
Soup's On by Dane Buy Local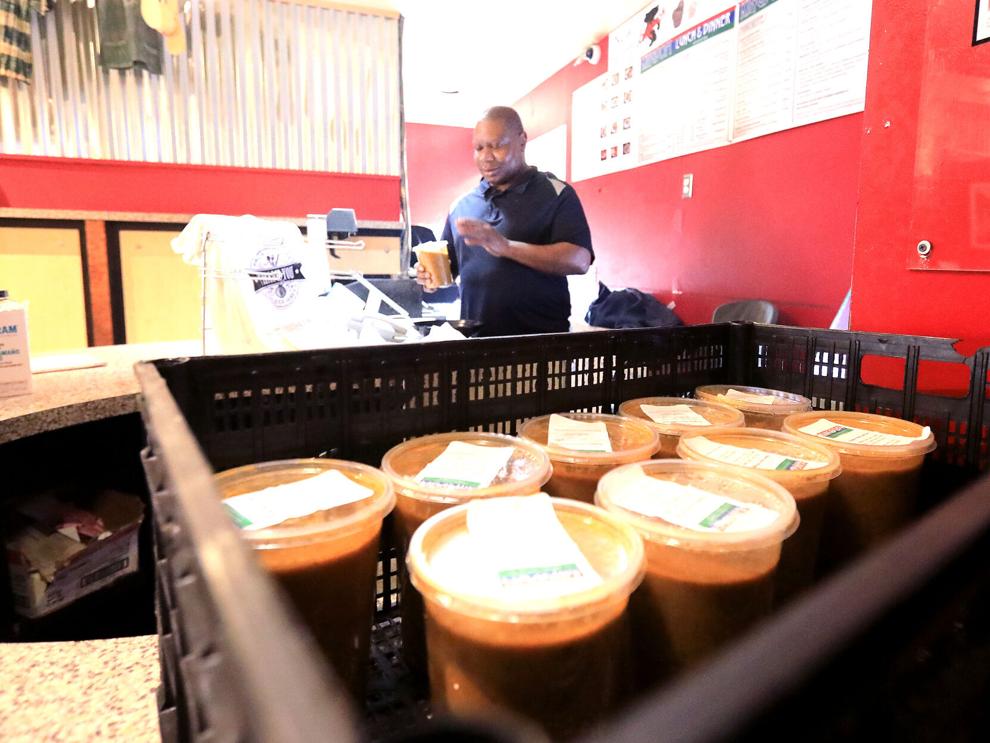 Dane Buy Local is back with its Soup's On campaign, working with several Madison restaurants to provide its unconventional soup service for the third year in a row.
Born from a customer's passing comment about wanting soup during the pandemic in 2020, Soup's On is a soup pick-up and delivery service that delivers from multiple restaurants out of one location. Partnering with several restaurants and organizations in the area, Soup's On works out of FEED Kitchens to deliver fresh-frozen soup to the greater Madison area weekly.
Soup's On takes orders Wednesday through Saturday and delivers on Tuesdays, as far away as Waunakee and DeForest.
Birders bundle up
Some outside activities adapt to the winter rather than stop for the season. Winter is the perfect season for bird lovers to get more listening hours in, according to the Madison Audubon Society.
"Owls are great to listen for in December and January," said Kaitlin Svabek, a Madison Audubon Society representative.
Bird watching can be done by car or on foot, with fog-resistant binoculars or a car window scope mount helpful for those watching from the comfort of a vehicle.
"For birders (on foot, have) a set of snowshoes, ice-grippers to wear over boots, hands and feet warmers to slip inside of your gear, or reserving one of Access Ability Wisconsin's all-terrain wheelchairs."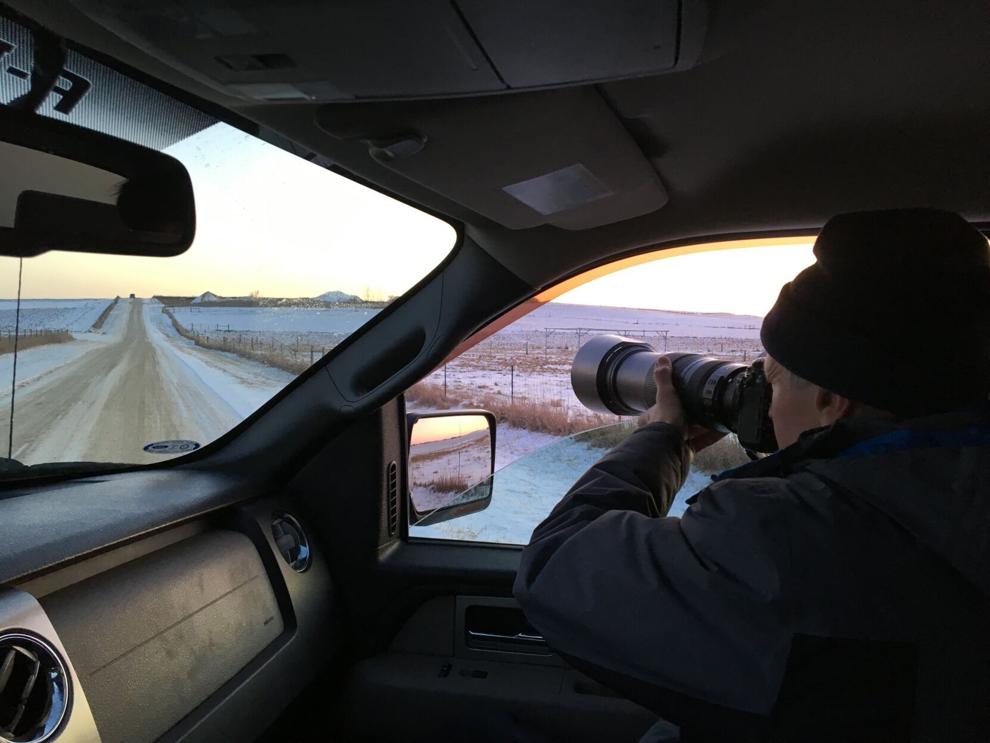 Wisconsin hosts a large group of new birds to see and listen for in winter: The state's mix of frozen and open water creates an appealing winter habitat for birds.
"Swans, loons and geese move southward following open water," Svabek said. Other birds, such as dark-eyed juncos, American tree sparrows and snowy owls, come in the winter from colder places.
Anyone hoping to enjoy the musical stylings of local warblers, sparrows and some raptors will have to wait until summer.
"Join in the longest-running bird citizen science project, the Christmas Bird Count. Watch your feeders, tag along with a group in your area," Svabek said. "Or visit the UW-Arboretum Spring Trail for a CBC 'sit' designed for birders of all abilities and skill levels."
Not waiting for snow
Blackhawk Ski Club in Middleton, Cascade Mountain near Portage and Tyrol Basin near Mount Horeb have started making snow for their skiing and snowboarding runs.
Tyrol Basin will be opening for the season Saturday, and Cascade Mountain's tentative opening date is Nov. 26.
Blackhawk, a members-only facility, had not publicly announced a start date as of Monday afternoon.
Tyrol Basin offers chairlifts, terrain parks and snow tubing; and is host to NASTAR, the National Standard Race, a grassroots ski racing program for recreational racers who want to compete against friends and family for fun.
The Chalet is open in both summer and winter, breaking out a brand-new menu for winter 2022-23.
"My favorite is poutine, which is actually very hard to get ... so I'm very excited that we have it," said Tommy Frank, ticket and rentals manager for Tyrol Basin.
As for local sledding, Madison makes snow for the Elver Park sledding hill but hasn't started just yet.
"Our goal is to have it available for the (Madison School District) winter break, which starts on Dec. 21 this year," Paul Quinlan, conservation resource supervisor for the Madison Parks Division, said in an email.
Making the snow usually takes two to three days, he said, and temperatures need to be in the teens.
"We have also begun preparing our ski trails and ice rinks for the season," Quinlan said. "Some of our lined, land-based rinks, like at Olbrich Park, have been set up and filled with water. Lagoons like at Tenney and Vilas will come along later, of course."