WAUPUN — The Wisconsin Rapids area is known for its cranberry and paper production, Kohler for toilets and Marinette for a shipyard on the Menominee River building Littoral Combat Ships for the U.S. Navy.
Milwaukee has its beer and Harley-Davidson motorcycles and Madison has state government, UW-Madison, biotech companies and American Family Insurance. In Verona, medical software company Epic Systems Corp. has transformed the region with thousands of employees, spin-off firms and new development.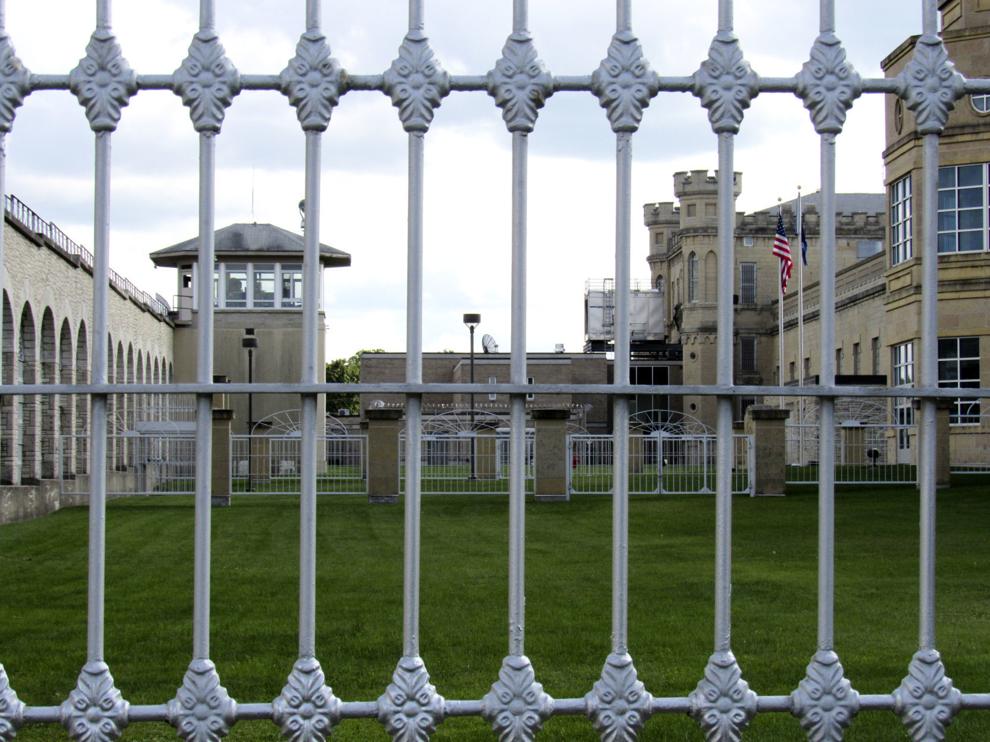 Of the city's 12,500 residents, about 3,500 are housed in Waupun and Dodge correctional institutions, both maximum-security facilities, and in the minimum-security John C. Burke Correctional Center. Throw in the nearby medium-security Fox Lake Correctional Institution's 1,000 or so inmates and the four facilities combine to employ over 1,000 guards.
But Waupun leaders say the time has come to promote their non-prison assets in an effort to attract more businesses, residents and tourists to their community planted an hour away from Madison, Appleton and Milwaukee, minutes from Horicon Marsh and at the convergence of highways 26, 49, 68 and 151. The city's strategic economic development plan lays out a strategy that includes growing the economy, addressing workforce gaps, increasing communication with potential and current businesses and developing a brand and logo.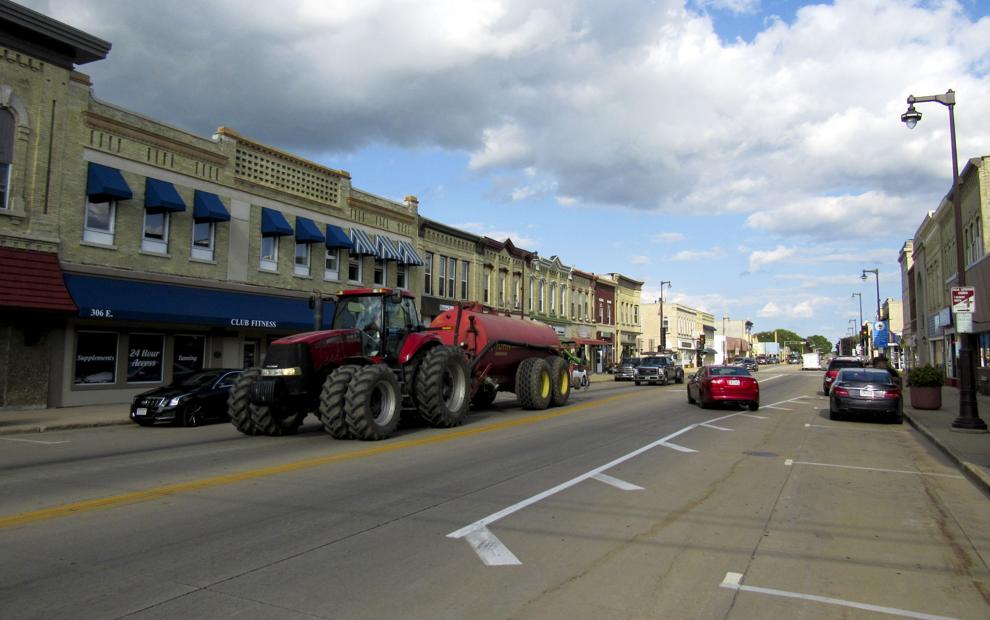 Leading the charge is a mayor who spent 30 years as a prison guard and a city administrator whose father and grandfather both worked in the prison system. They have no intention of ignoring the city's history but want to modernize the city's economic development efforts.
"We have a lot of people that are looking forward to this but we have an older community and we want to let them know that we want to grow our community but preserve our history," said Mayor Julie Nickel, 53, who grew up on Madison's East Side and moved to Waupun in 1987 to take a job as a prison guard. "We want to be more visual and this is a great opportunity and tool for us."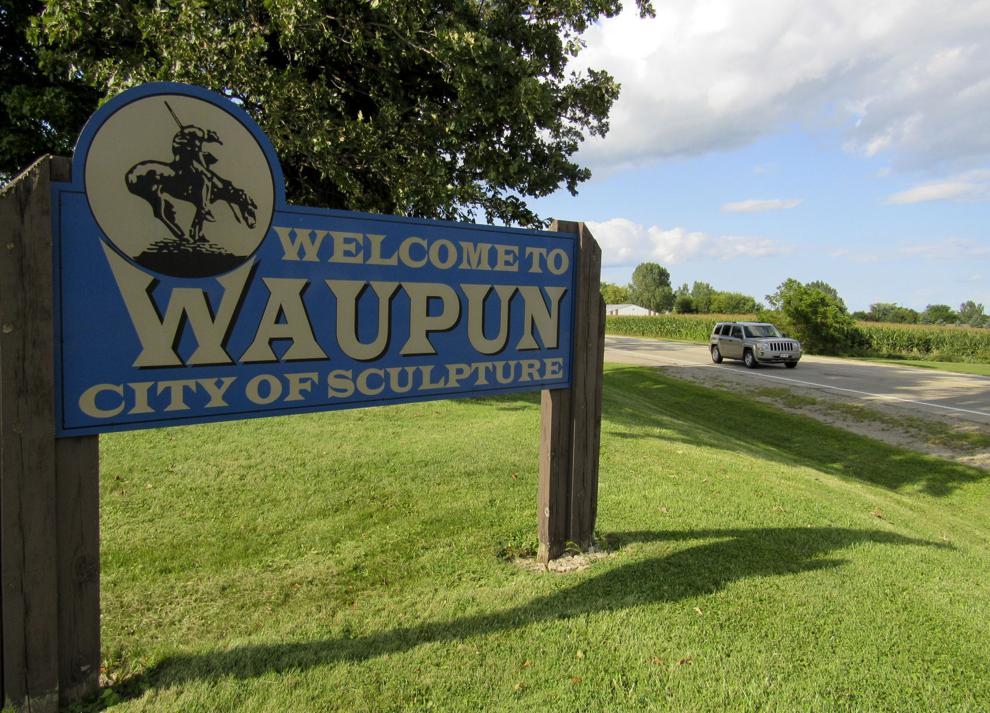 The logo features plants that represent the marsh and the area's agriculture and figures that portray the people of Waupun. The logo is accompanied by "Waupun+Wisconsin Economic Development."
The Waupun City Council on Tuesday will get a recap of the strategic plan project, which will be followed by an incremental implementation plan. The hope is to grow and attract to the city industrial sectors like agribusiness and food production, logistics and transportation, and advanced manufacturing.
Those efforts are being bolstered by the Waupun School District, which has invested heavily in facilities since 2000 with the construction of a high school and middle school along Highway 151. The high-profile location is getting further improvements that include a new soccer field, track and tennis courts as part of a $36 million referendum approved in November 2016 for facility upgrades throughout the district.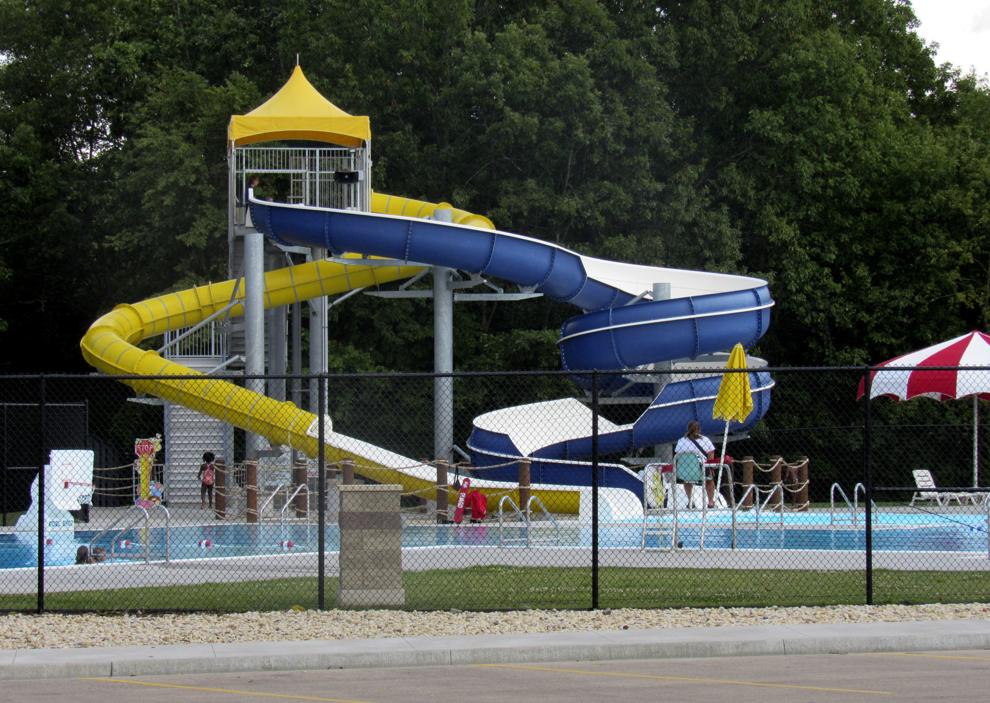 Nearby, restaurants and housing have also been developed fronting Highway 151, while Eden Meats & Catering is building a $3.6 million facility that will include a convenience store and fuel pumps at the intersection of highways 26 and 151.
Kathy Schlieve grew up in Waupun and spent most of her career in the private sector but was hired two years ago as the city's economic development director. She added the role of city administrator in 2016, and, remarkably, is also vice president of the School Board.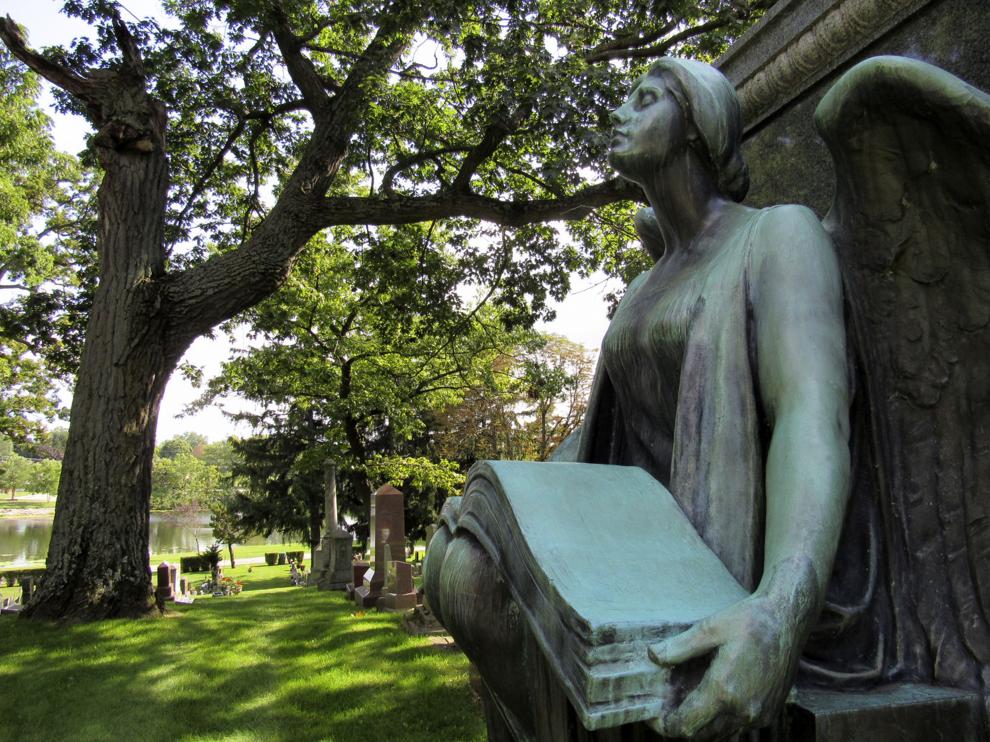 "In 2015, when the city started to recruit for the role that I came in for, there was just a very strong consensus among council members that economic development matters and if we're going to say it matters then we need to take action to show that it matters," Schlieve said. "People are confused of who we are."
The city has never officially been known as Prison City but at one time it promoted itself as "The Wild Goose Center of Wisconsin" due to the large number of Canada geese that visit the area each spring and fall. But as migratory numbers have shifted and the marsh has become a refuge for a wider diversity of waterfowl, the slogan doesn't fit as well, Schlieve said.
But the branding effort doesn't mean Waupun will give up its City of Sculpture motto that reflects one of the largest public art projects in the state for a city its size. Thanks to the efforts of Clarence Shaler, an inventor and philanthropist who helped form the Rock River Country Club, the city is home to eight bronze sculptures. Shaler brought two of them to the city in the 1920s and later began sculpting himself. His works, displayed in parks and a cemetery, include "The Pioneers," located in Wilcox Park and dedicated in 1940, and "Dawn of Day," dedicated in 1931 in front of City Hall.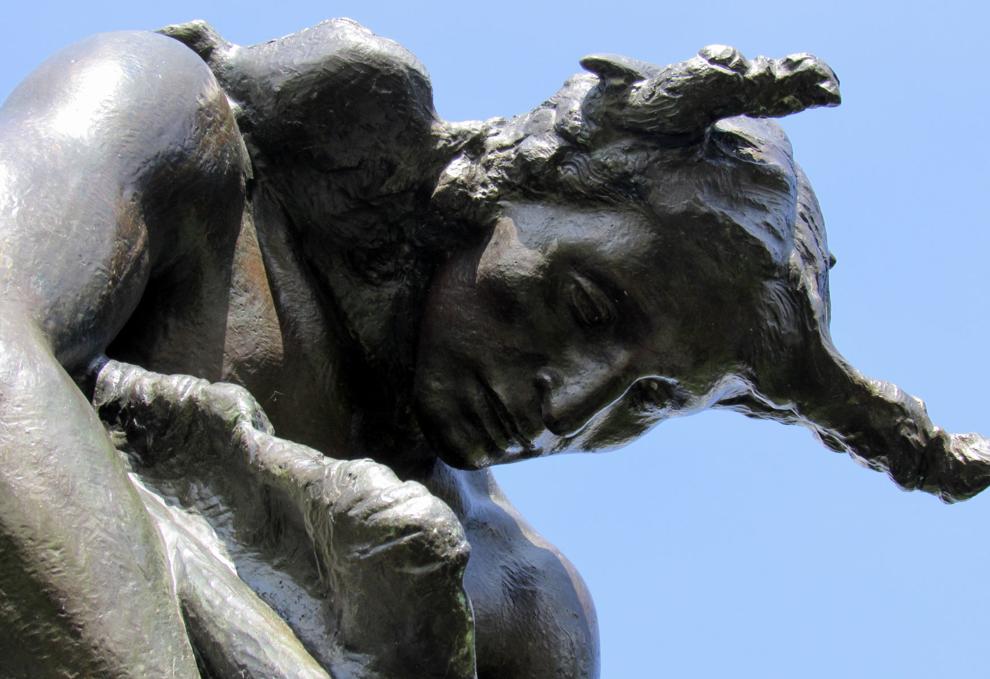 City officials say the sculptures are among the tourist draws in the community, where there is a new baseball complex with three youth fields and one varsity field, a city-owned aquatic center and the 103-acre Waupun County Park with 42 wooded campsites. The marsh is a short drive away, along with the Wild Goose State Trail that is popular with bicyclists and snowmobilers.
All of those assets could help attract not only businesses, but permanent residents.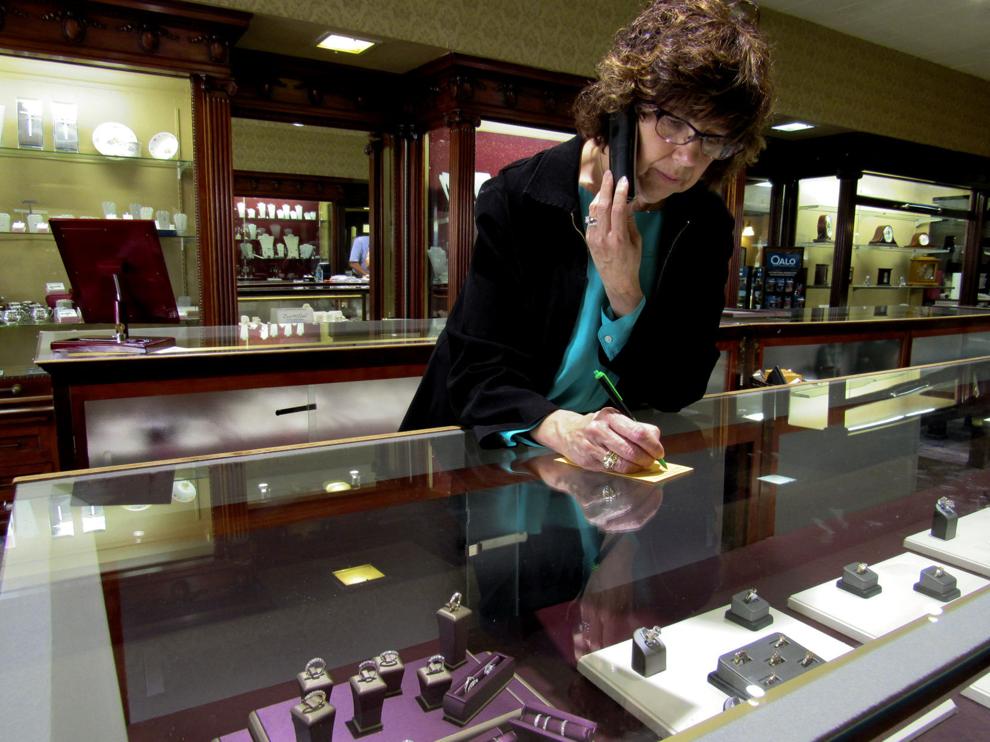 In the city's downtown, Highway 49 brings thousands of vehicles through the heart of the community each day, oftentimes creating backups. Like most downtown business districts in the state there is a lack of retail, but the high volume of traffic could be attractive for those looking to start a business, said Kate Bresser, a fourth-generation jeweler who owns Gysbers Jewelry, a business founded by her great-grandfather in 1874.
Bresser, 58, has worked at the business for 39 years and took over ownership in 1992.
"We have a lot of people going through here," Bresser said of downtown traffic. "The prisons employ a lot of people, but I think we're lacking in industry. We need to build the tax base."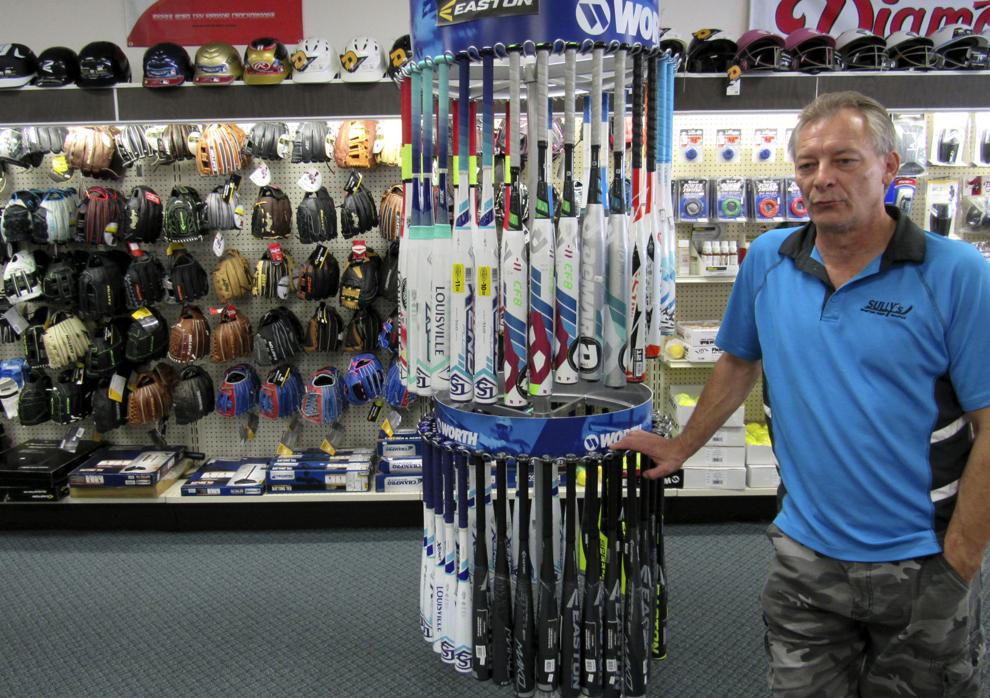 Bresser grew up in Waupun and lived next door to Larry Sullivan, who, since 2012 has owned and operated Sully's Sports with his wife, Gail. The shop is just a block from Bresser's jewelry store and is a throwback, offering equipment for fishing, baseball, softball, hockey, soccer and several other sports, including waterskiing. It provides skate sharpening and glove repair, and is the main hub in town to buy Waupun Warrior gear. The black and yellow clothing has been in greater demand since the boy's basketball team won its first state championship since 1927 with a one-point victory over Appleton Xavier in the 2016 WIAA Division 3 state title game at the Kohl Center in Madison.
Sullivan, 53, who also played sports at Waupun High School and left for nearly 30 years for an electronics career in Illinois, opened his 4,000-square-foot store the same year that the baseball complex debuted. Sullivan, whose father was a guard at one of the prisons, is bullish on the city's potential and the efforts by its leadership to create a brand designed to grow his hometown.
"If they want to be known as a big city they need to start acting like one," Sullivan said, his gray-faced chocolate lab, Jake, at his feet. "There's been progress. I think more and more people are coming to town. I have no intention of leaving for quite some time."
"The prisons employ a lot of people, but I think we're lacking in industry. We need to build the tax base." Kate Bresser, owner of Gysbers Jewelry
Barry Adams covers regional news for the Wisconsin State Journal. Send him ideas for On Wisconsin at 608-252-6148 or by email at badams@madison.com.