Civic Park in downtown Kenosha again Tuesday became an epicenter of two clashing narratives.
The "Four more years" and "All lives matter" chants of those who came out to show their support for President Donald Trump were met by "Black Lives Matter" and "(expletive) Trump" chants.
At times the groups engaged in verbal boxing matches. But, amid the confrontational exchanges between Trump supporters and members of the Black Lives Matter movement, there were a few people working to try and understand one another.
Dale Schuster, of Kenosha, who donned a Black Lives Matter t-shirt, and Ruth Beuhler, of Pleasant Prairie, who carried a Trump flag, cut through the tension and took time to listen to each other.
Schuster asked Beuhler, a teacher and local coach, if they could continue the conversation at another date.
"I would love that," Schuster said. "I think there is a lot of things that cross over that we can agree on."
Lamar Whitfield, CEO of the #NoMore Foundation in Hyde Park, Ill., shared with JoAnn King, of Kenosha, his desire for a more peaceful dialog about racial issues.
"My goal is to get every voice heard," Whitfield said. "This is what I want, for us to be able to have a conversation. I am here because I'm at a 'no more moment.' We don't have to yell at each other. I don't want to stay divided."
King, and Kelly Larson, of Racine, both there in support of Trump, said they want to listen. When Whitfield explained when he says "Black lives matter" it means he feels it does not matter to some. "I don't want that," Larson said.
Some hoped to see Trump
Trump supporters started to gather and set up chairs parade-style near Civic park at 9:30 a.m.
Cindy Ebner, of Kenosha, said she came out to show her support for Trump, as an airplane flew overhead with a sign trailing it that read "Reject Trump's Violence Vote November."
"Our Commander in Chief is coming to support Kenosha because he has empathy for our community," Ebner said. "He is the best person to some right now to ease tensions. With him here, I feel good. I support Trump 100 percent."
Steven Fani, a lifelong resident of the city of Kenosha, stood with a Trump flag and campaign signs, joined by two children, hoping to see the President.
"I'm glad he's coming to look at what has happened to our town," Fani, who took the entire week off work last week to help board up downtown buildings. "I think he showed the nation we're not going to take violence, especially in our small towns."
Not all wanted Trump here
Danielle Orange, of Kenosha, carrying a Black Lives Matter sign, said she is disappointed Trump chose to make Kenosha a political stage.
"I think we have a chance here to calm down, rebuild and work on some fundamental change," Orange said. "His visit is not going to move any of that forward."
Anita Piccolo, of Kenosha, said she didn't think Trump's visit accomplished anything for the city.
"Kenosha is a very strong city," Piccolo said. "We have people who want to pull together – Black and White – and we can do this."
Piccolo said seeing the National Guard line the street in front of Bradford High School evokes a range of emotion.
"It's heartbreaking," Piccolo said. "At the same time, it's comforting."
Betty Martin, who lives in an apartment near the police station, said "believe it or not, I have always felt safe."
She said she feels there are more important places for Trump to visit, such as California where wildfires are raging.
A woman named Rhonda, who did not want to share her last name, said she is tired of people coming in from outside the community who have no interest in helping.
"I don't care if you're the President of the United States," she said. "If you don't live here, if you're not here to roll up your sleeves and help, to support our local businesses, to help the city rebuild, we don't want you here."
IN PHOTOS: Downtown Kenosha murals painted on boarded up buildings
Painting downtown Addie Murray.jpg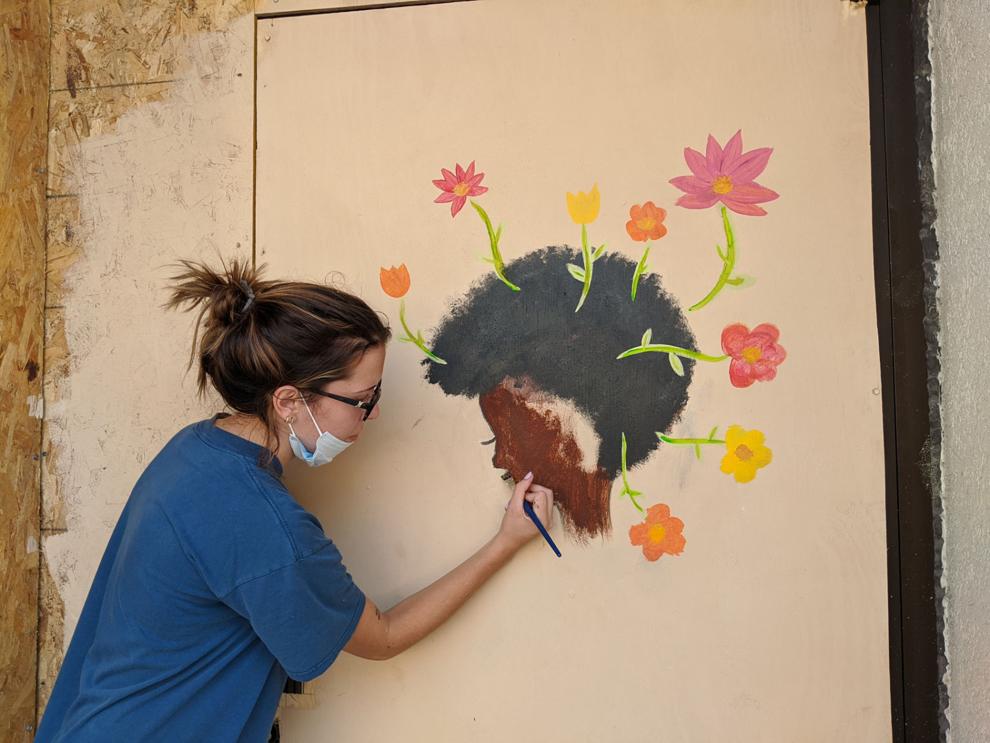 Painting downtown Bill Siel.jpg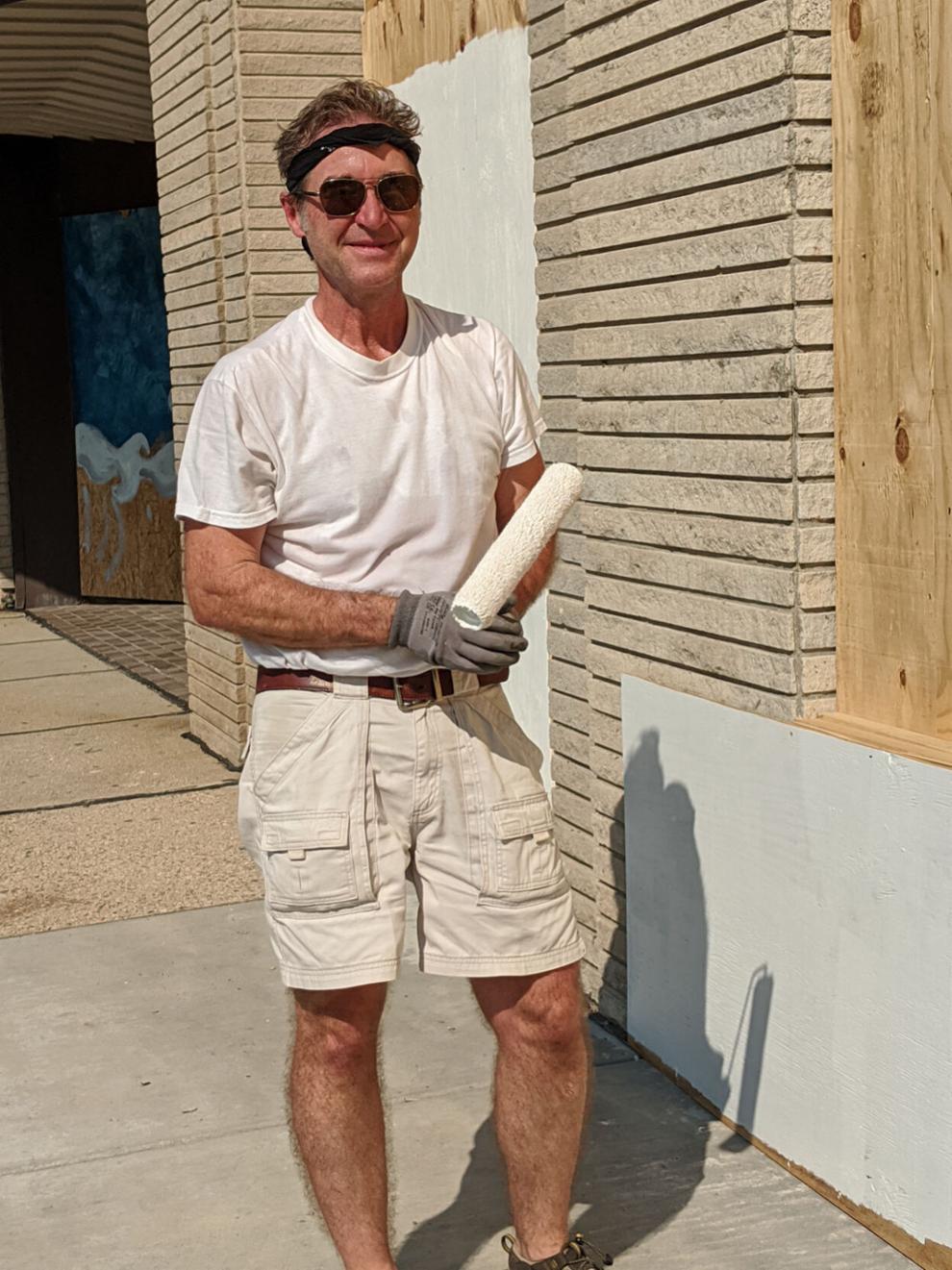 Painting downtown Dakini Healing Arts angel.jpg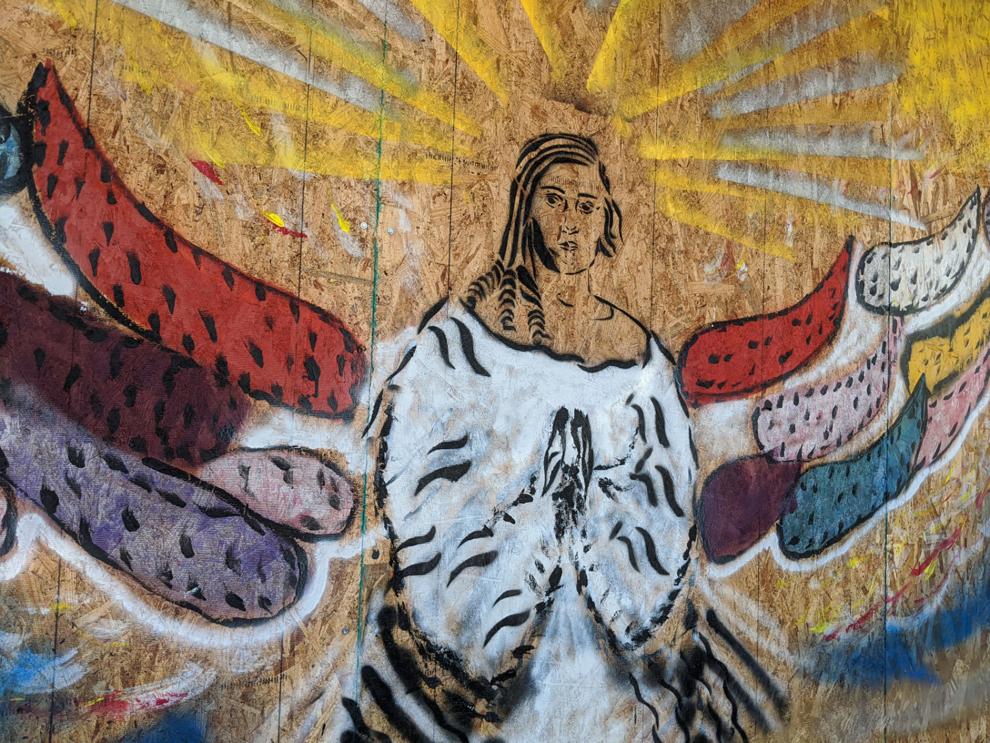 Painting downtown Dakini Healing Arts.jpg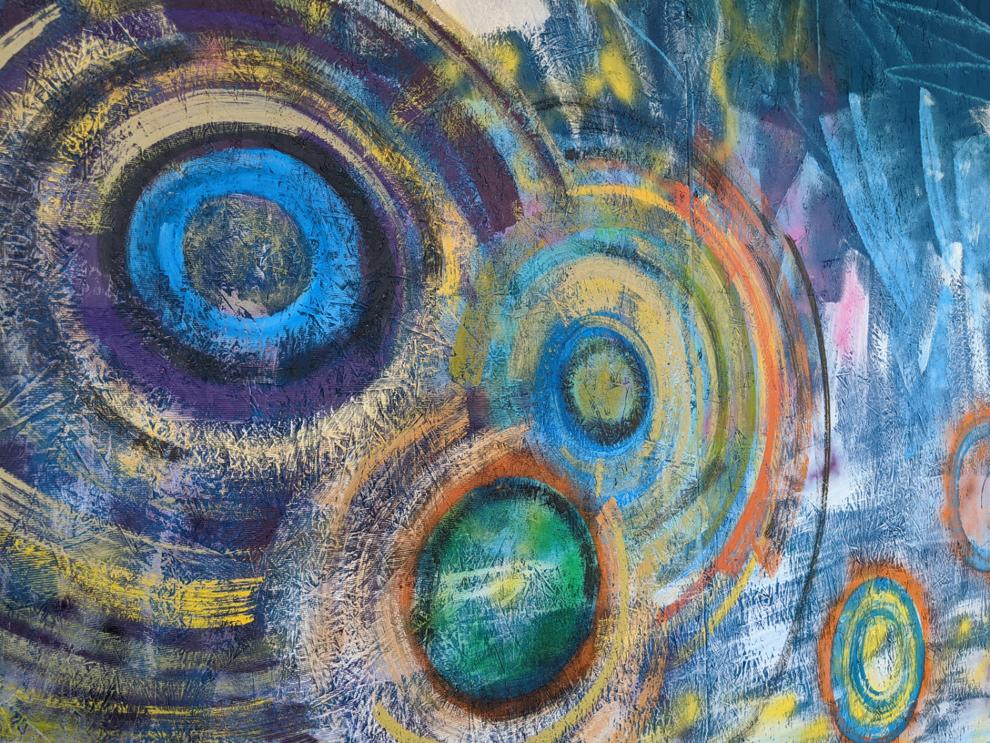 Painting downtown equal mural.jpg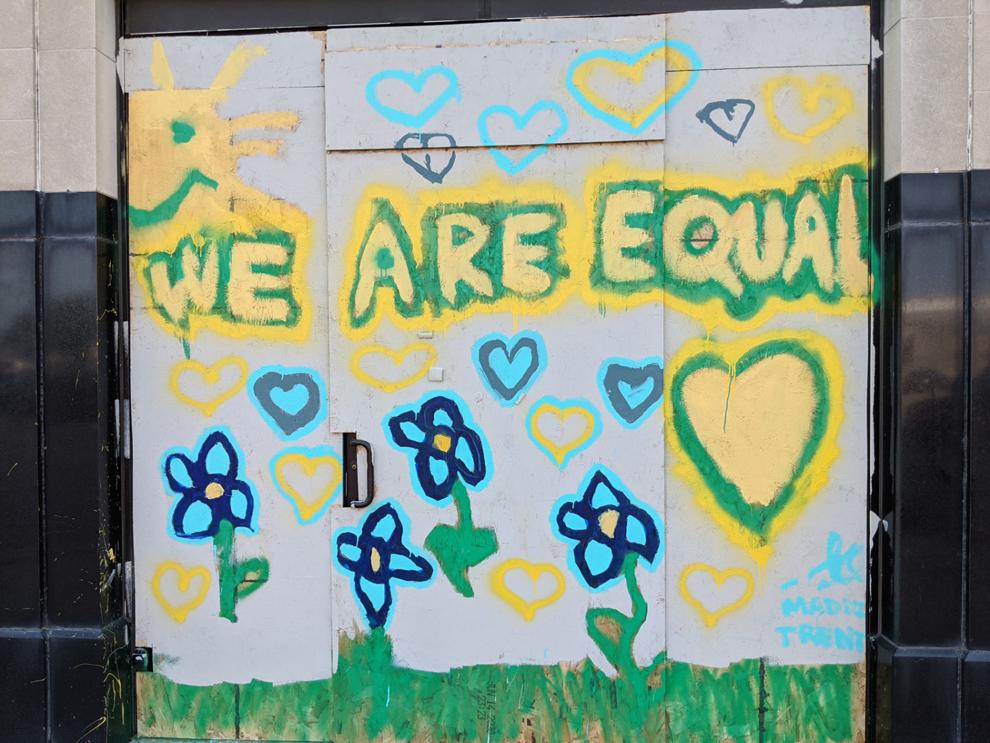 Painting downtown heart mural.jpg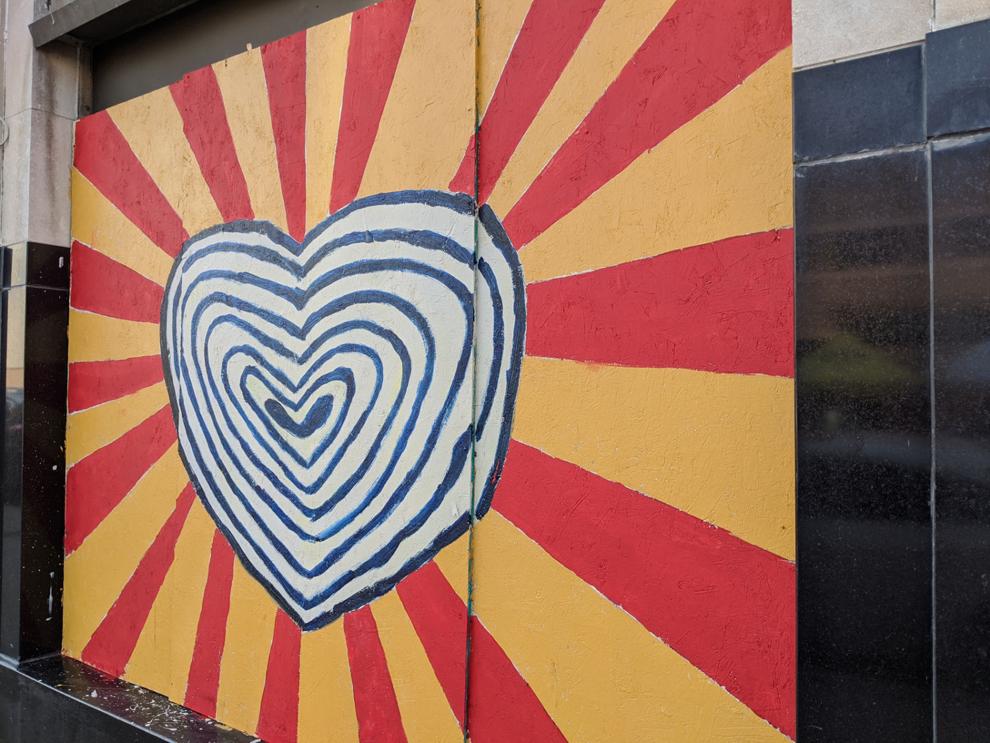 Painting downtown info.jpg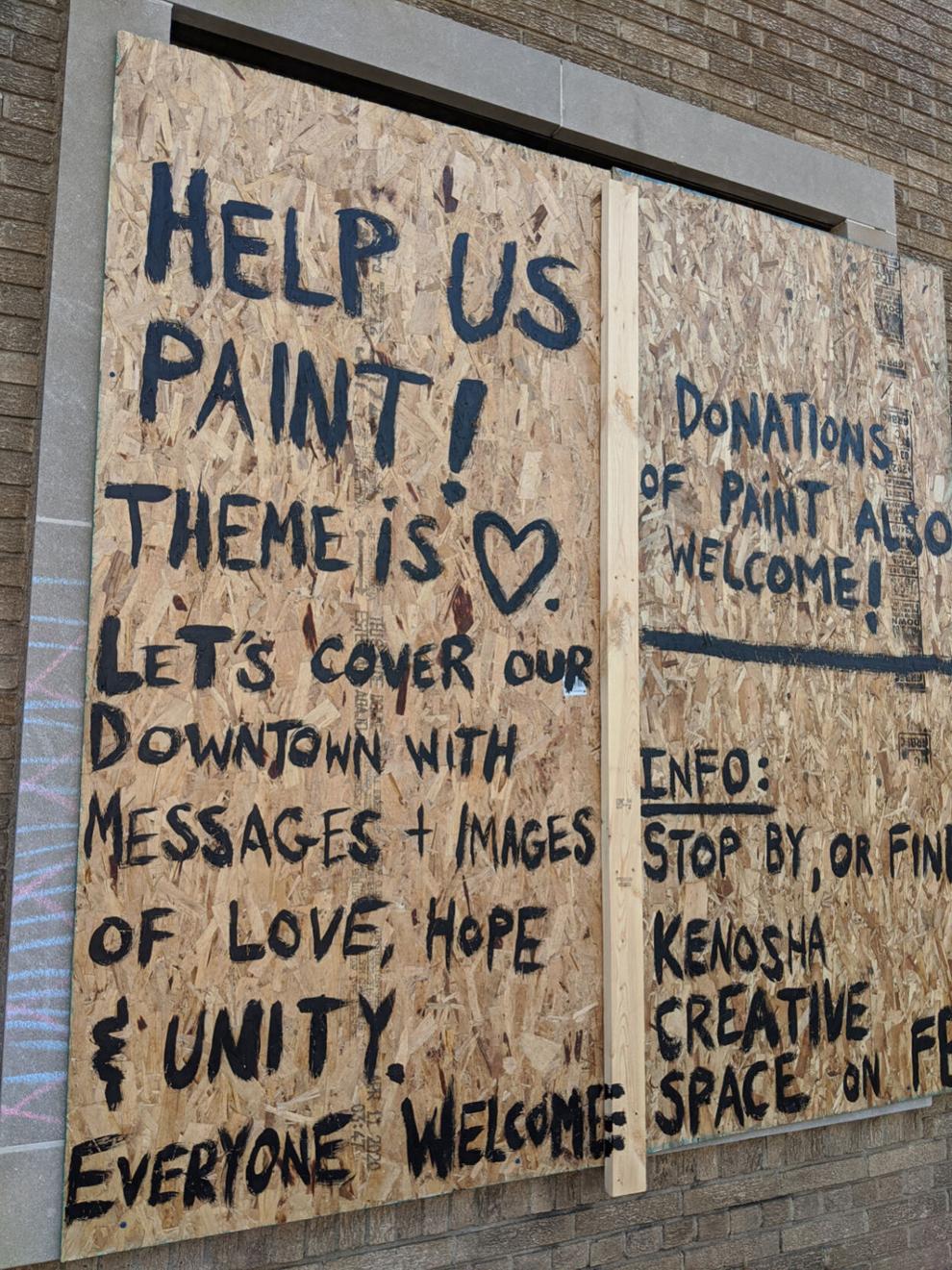 Painting downtown Joyce Murray.jpg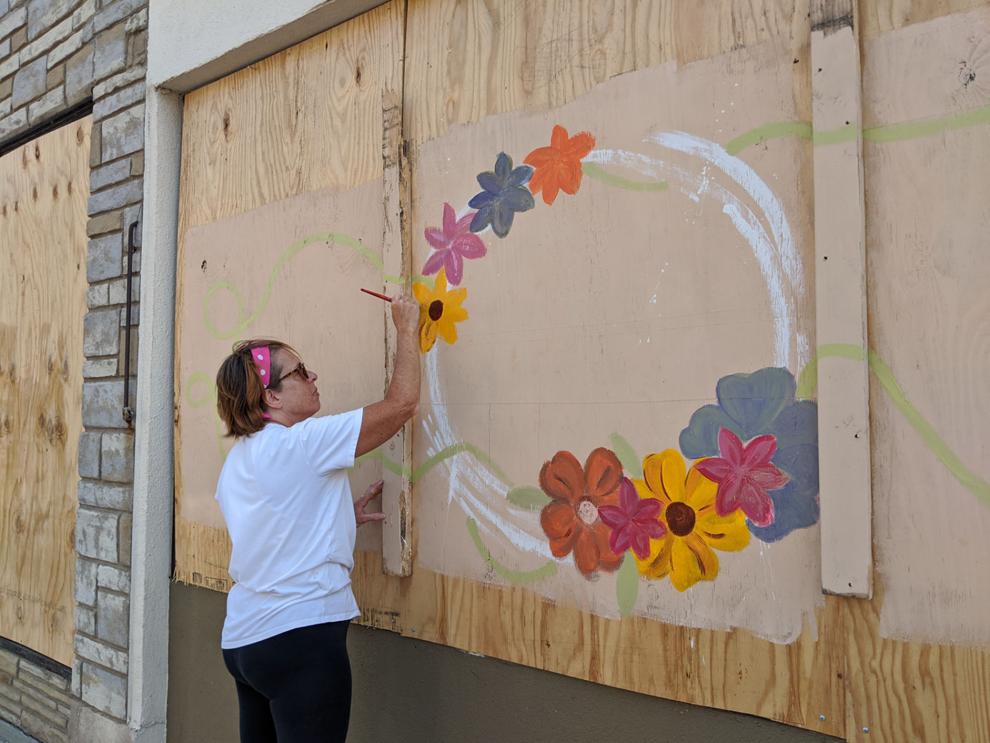 Painting downtown Katie Dylewski-Verberne.jpg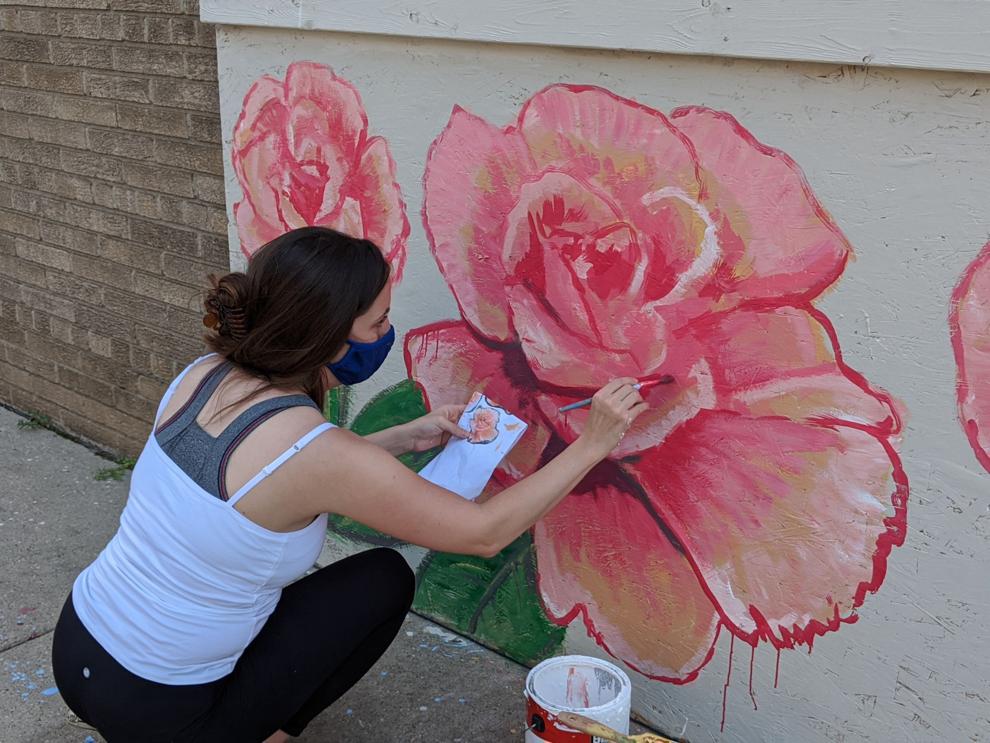 Painting downtown Lisa Bigalke.jpg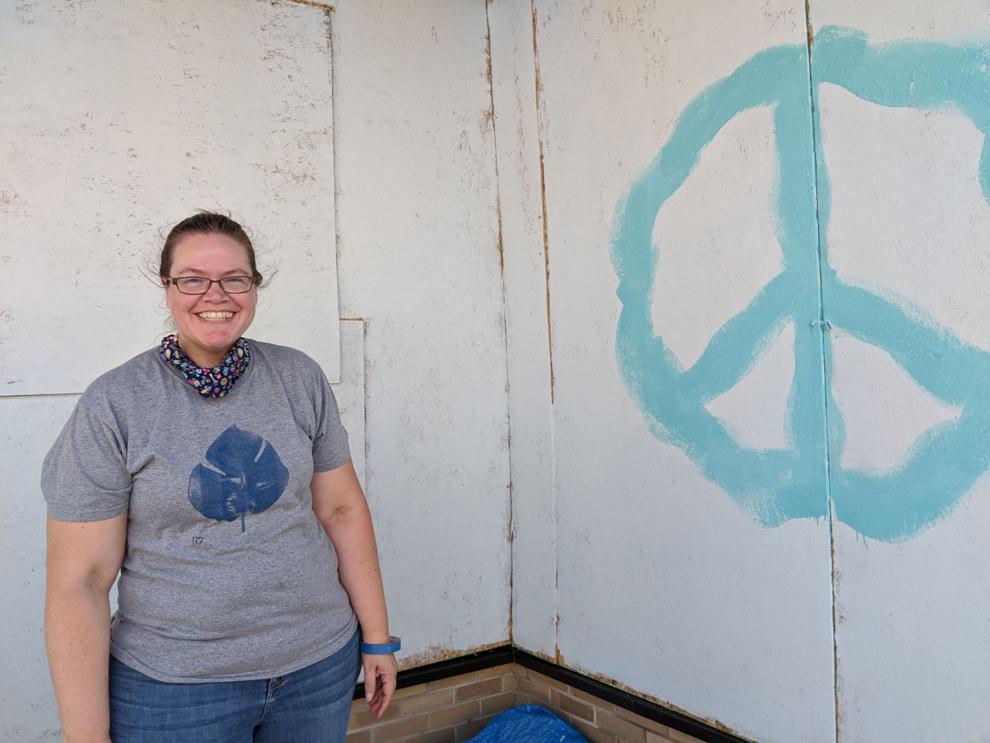 Painting downtown Pat Mangi.jpg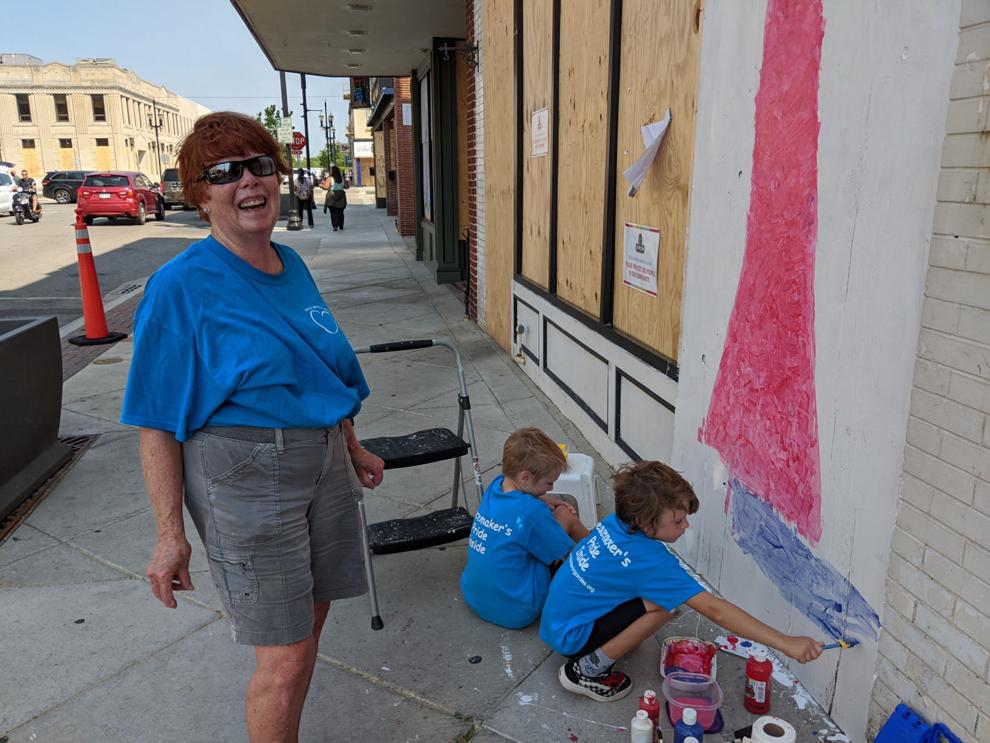 Painting downtown teens.jpg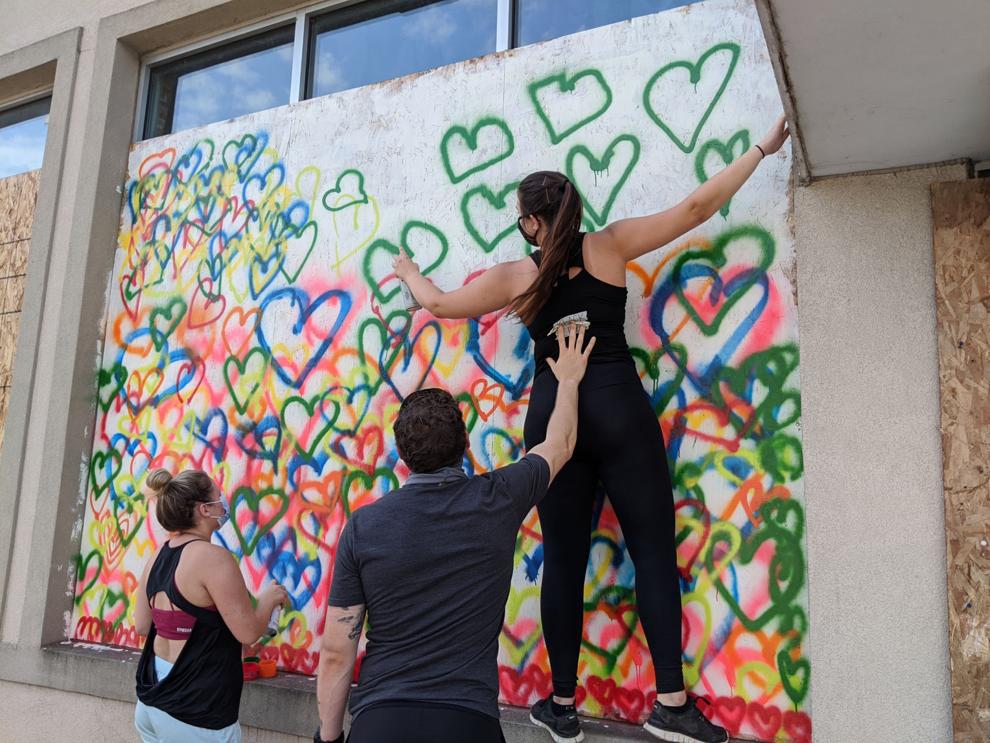 Painting downtown volunteer center.jpg