Luther George pledged to "never forget" as he clutched an American flag bearing all of the 2,977 names of people who lost their lives in the Sept. 11, 2001, attacks.
While most people remember exactly where they were the day the planes hit the Twin Towers, George would not even be born for another seven years.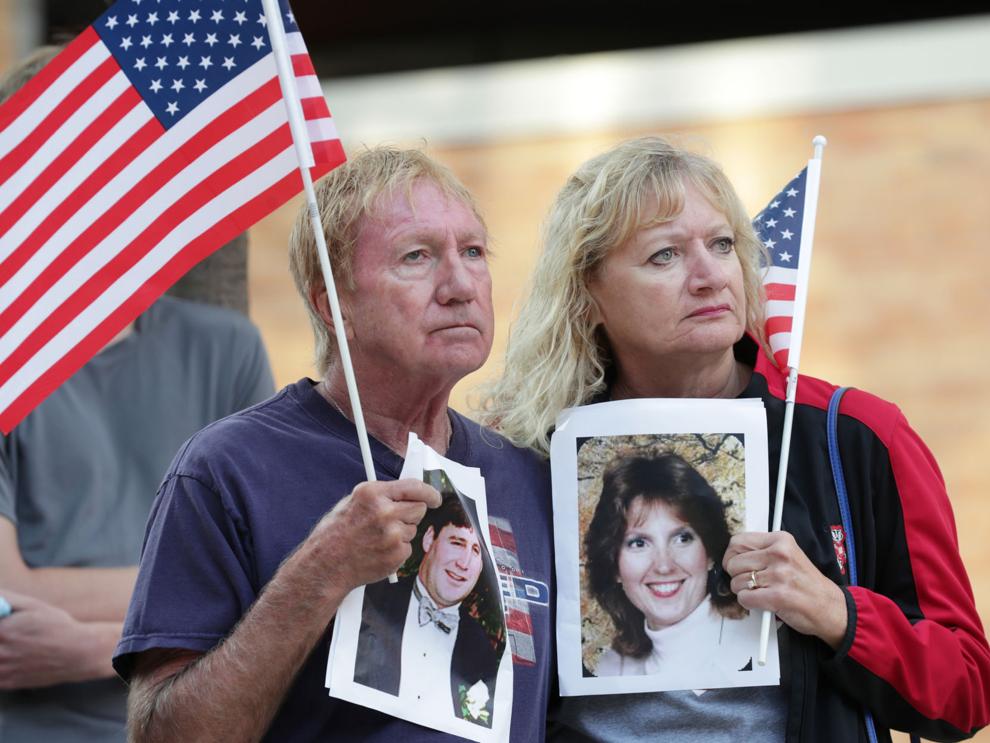 "I remember one time my mom was watching this documentary about 9/11, and that was the first time I realized how big it was," said George, who learned about the attacks for the first time when he was about 8. "I think it's good to remember what happened because it is one of the saddest days in America."
Madison's memorial was one of 60 happening across the country. Organized by the Massachusetts-based nonprofit Global Youth Justice and AmeriCorps, the nationally coordinated event specifically chose organizations that work with youths involved in the juvenile justice system. Each participating location received a Flag of Honor, featuring the nearly 3,000 names of those killed in the 9/11 attacks, as well as the names of the six people killed in the 1993 bombing of the Twin Towers. All 60 flags were taken to the 9/11 Memorial in June before being given to participating communities. Fifty of the 2,983 names were read at each location.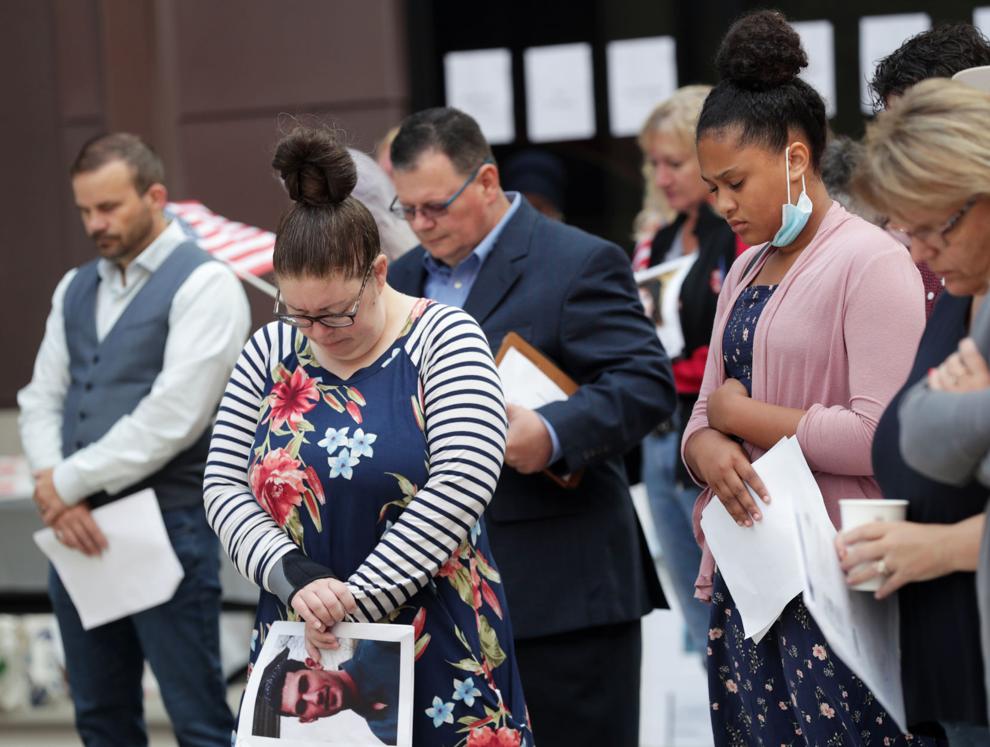 Scott Peterson, CEO of Global Youth Justice, said the memorials gave volunteers opportunities to learn more about the actual people killed in 9/11 while also getting involved in their own communities.
"We want to empower local people to take this and run with it," Peterson said. "Having everybody come together for a day and doing something as a community was important because, with COVID, there's not a lot of that going on lately."
Peterson also said he wanted volunteers to "go beyond just reading the names." Using data available on the 9/11 Memorial and Museum website, organizers added a photo of each person, information about where they lived, worked and where their name is located within the 9/11 memorial. Claudia Parkes, Briarpatch restorative justice coordinator, said he was moved to tears when printing off each person's personal information.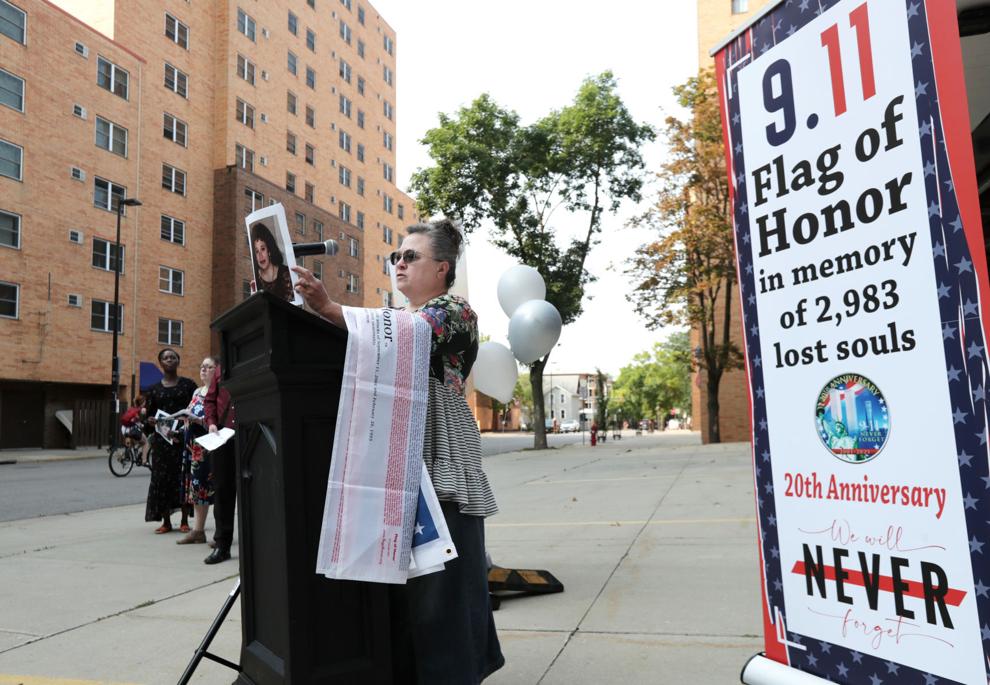 Participating organizations were given a 12-page kit explaining how to talk about 9/11 with younger volunteers who may not have been alive when it happened. Peterson said it is particularly important to involve young people because they need to understand how the attacks have continued to shape American life.
Ana McCallum-Moore, 14, said reading a name at the memorial was "intense" but also "touching because it shows us they were just ordinary people like us."
McCallum-Moore said learning about the attacks can feel personal because she has had educators share their own memories of 9/11.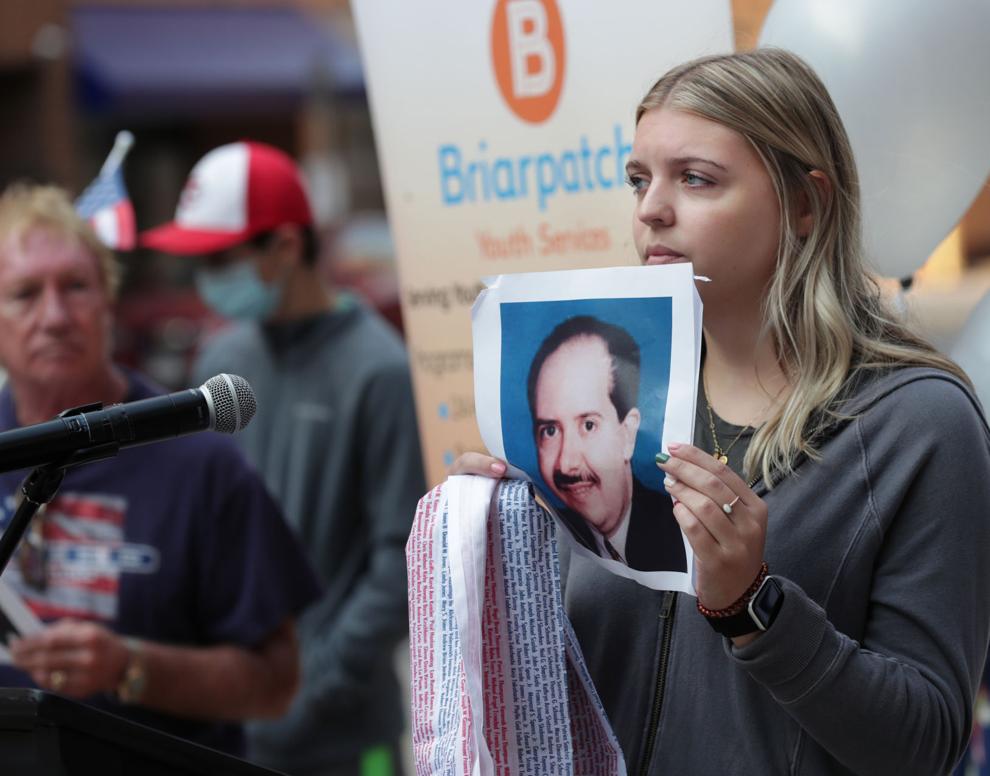 "It's kind of like I'm there, because I know people who were there and have a lot of trauma from it, but on the other hand, it's like I'm reading a book about it and I'm not actually there," McCallum-Moore said.
The memorials were funded through a $134,000 federal grant awarded to Global Youth Justice. The grant will recur every year for three years, but Peterson plans to continue the memorials even after the grant funding ends. Next year, Peterson hopes to add the names of those who died after Sept. 11 from injuries sustained during the attacks.
The memorial concluded with Fire Department officials hoisting the Flag of Honor to half-staff. Briarpatch will be able to keep the flag and use it again next year. Parkes said hosting the event will teach the young people involved in Briarpatch about a significant part of history.
"A lot of our youth were not born on Sept. 11, 2001, when this took place," Parkes said. "For our younger youth to just be part of this and know the significance and the impact of all the 2,977 souls that were lost that day is very important."