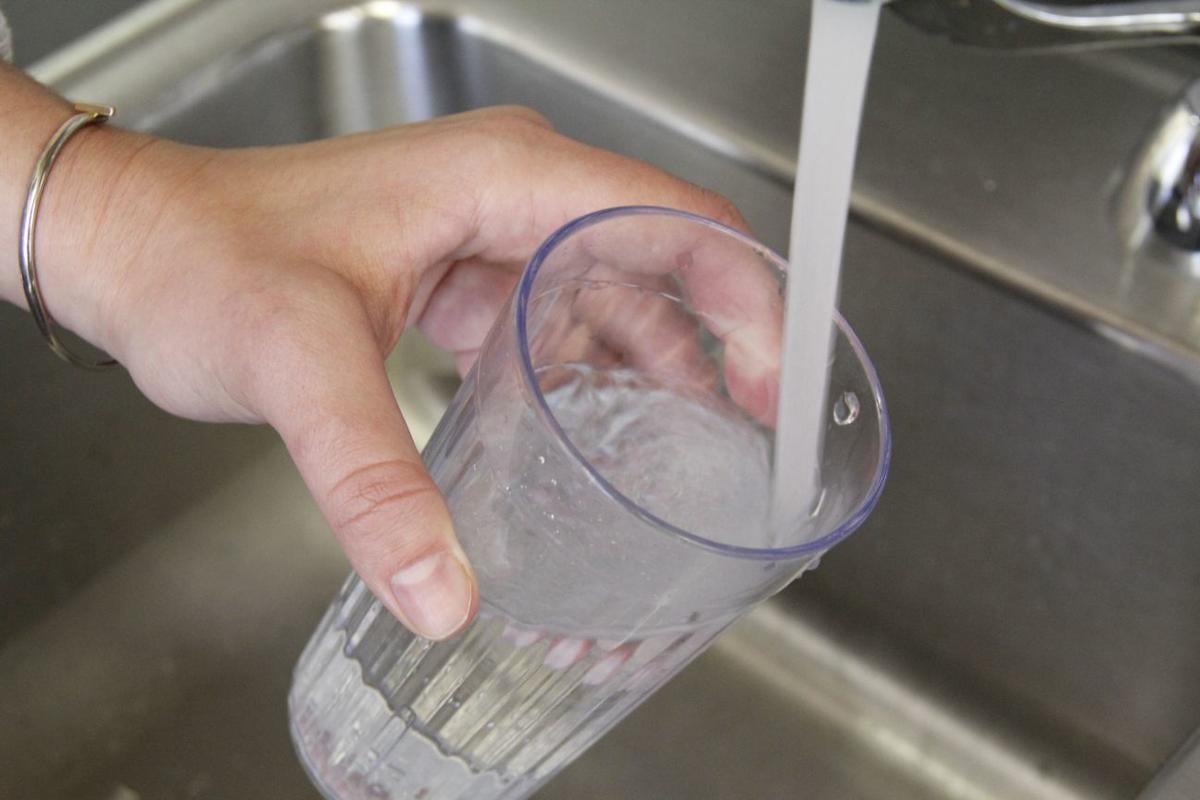 Additional testing is further identifying the sources of fecal contamination in southwestern Wisconsin well water.
But while funding for the study of Grant, Iowa and Lafayette county water quality is coming from local, state and federal sources, county officials insisted on disseminating the results to local media within the study area first, saying other media could not be trusted to fairly report the problem.
According to a press release issued Monday, scientists in mid-August tested 34 private wells in Grant, Iowa and Lafayette counties that had previously been shown to be contaminated and found 25 of them, or 73%, were contaminated with human or livestock manure.
The wells are a subset of 840 wells sampled in November 2018 and April 2019 as part of the ongoing Southwest Wisconsin Groundwater and Geology Study, or SWIGG. About 32% of that larger sample showed evidence of bacterial or nitrate pollution. SWIGG researchers have begun testing smaller subsets of those wells to gather more detail about where the contamination is originating.
The move to limit the release of study information comes after Lafayette County officials in November accused media outlets of reporting 91% of the entire region's wells were contaminated, when in fact that percentage applied to only a small subset of wells that had already been found to be contaminated.
State geologist Ken Bradbury said Tuesday that his office took the lead in publicizing prior SWIGG test results, but about a week ago the counties asked that their soil and water conservation offices be allowed to disseminate the information.
"They wanted their local press to have first crack at it," Bradbury said.
County officials complained after the last release of information in April that national and state media outlets had reported study findings incorrectly based on a report in the Milwaukee Journal Sentinel that was misleading. The Associated Press picked that story up, introducing an error. A Wisconsin State Journal version of that story was later corrected.
Bradbury and Joel Stokdyk, a biologist with the U.S. Geological Survey who is one of the study researchers, said their offices reviewed the counties' press release for accuracy, although Stokdyk said his agency "did not formally review or approve it as it was disseminated by the three counties, not our agency."
Lynda Schweikert, Grant County administrator of conservation, sanitation and zoning, said in an email that "the press release was written by the three county conservation department heads along with advice from our research team as was all done with all of our press releases."
She said that in the past, Bradbury's office "took the lead on releasing (study test results) to the state news markets. The individual counties have always been the ones to release to their local markets."
This time, "seeing that our local news markets have done an excellent job of reporting on the study, we decided to release the story locally and let the AP pick the story up from there," she said.
Lafayette and Iowa county staff did not immediately respond to requests for comment.
Salmonella found
Lafayette County Sup. Kriss Marion, who publicized and opposed that county's resolution last month to prosecute journalists, said giving the counties responsibility for disseminating study results is "exactly what the illegal resolution was trying to enforce."
"I think the filtering of science results is a slippery slope we don't want to go down," she said, and that southwestern Wisconsin needs more information on private well contamination.
According to the Monday press release, there "was evidence of both human and livestock sources, including cattle and swine manure," in the samples.
"Pathogens such as Salmonella and Cryptosporidium were also detected in 19 of the 34 sampled wells," the release said. "Researchers have not calculated the health risk for these results, which will vary based on the specific pathogen, its concentration, and the health of the person that drinks the water."
Variables cited
The counties said it's "too soon to assess which contamination source is more prevalent since they can vary seasonally" and that "the percentage of wells that test positive is also expected to differ as weather and land use change over time."
Marion noted the "SWIGG results seem to implicate human septic waste as much as farm runoff in wells."
"This is a problem we all need to face, and face together, if we are to come up with workable solutions," she said "Farmers in this county are already at the table, and are ready to lead the charge for clean water. We just need to make sure all of the information on test results is made available to the public and not minimized or suppressed."
SWIGG is expected to issue a final report by the end of 2020.
The Associated Press contributed to this report.
[Editor's note: This story has been updated to note that the original reporting on the well study by the Milwaukee Journal Sentinel was misleading but not inaccurate; the error in reporting occurred when The Associated Press picked up the story.]
Get local news delivered to your inbox!
Subscribe to our Daily Headlines newsletter.