After spending a year studying word lists and language origins, Maya Jadhav, a fifth-grader at Fitchburg's Eagle School, took the top spot at Saturday's Badger State Spelling Bee.
Jadhav, 10, of Fitchburg, and Immanuel Goveas, a sixth-grader at Menomonee Falls North Middle School, who came in second, secured spots at the national spelling bee for the second year in a row.
Placing third, Richfield Middle School eighth-grader Aryan Kalluvila, 13, also will travel with the Wisconsin delegation to the Scripps National Spelling Bee in National Harbor, Maryland, May 26 through 30.
Jadhav placed first by spelling the Latin-rooted word "lapilli," which are rock fragments ejected from a volcano.
Goveas, 11, took second place after misspelling "englyn," a type of Welsh poem.
Kalluvila was eliminated after misspelling "Magellan," a world navigator.
Both Jadhav and Goveas placed in the top three last year, which earned them their first trips to the national bee.
Forty-five students from around the state gathered on the Mitby Theater stage at Madison Area Technical College to compete in the Badger State Spelling Bee, which is sponsored by the Wisconsin State Journal.
It took 17 rounds of spelling words and two rounds of vocabulary questions to winnow the competition to the final three.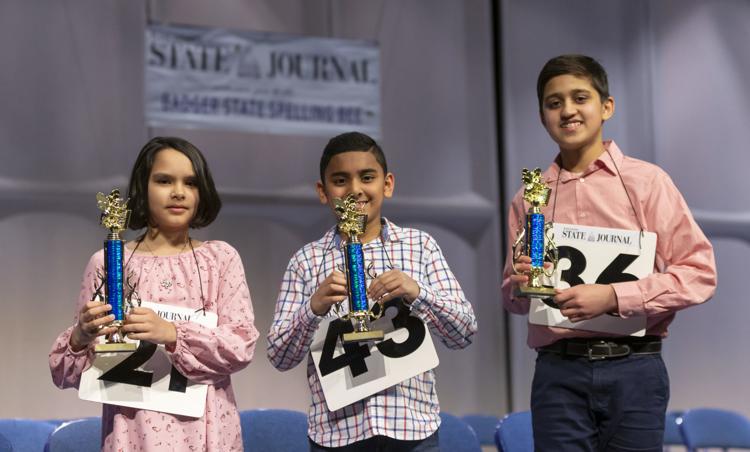 Jadhav, who won last month's All-City Spelling Bee, placed third in last year's state bee.
Goveas was a co-winner of last year's state bee, which was the first time in at least 40 years that two winners were named.
"I'm really excited (to win) since I only got third place last year," said Jadhav, daughter of Nitin Jadhav and Terra Theim.
Jadhav said she practiced by reading through spelling bee study lists and took note of root words and the languages they come from.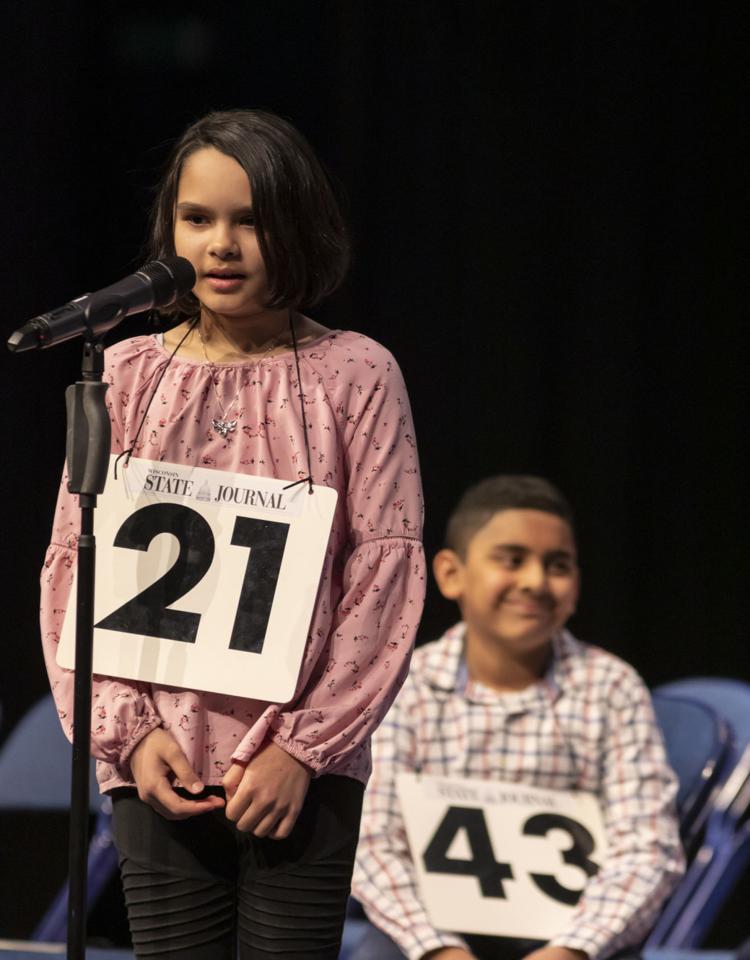 "I just think it's cool to learn words in other languages," she said.
The toughest root languages, Jadhav said, are Welsh and French. Her favorite word — "cwm" — comes from Welsh. Pronounced "coom", a cwm is a hollow land marking at the head of a valley or on a mountainside.
"Most people think long words are the really hard words," Jadhav said. "This proves that's not really true."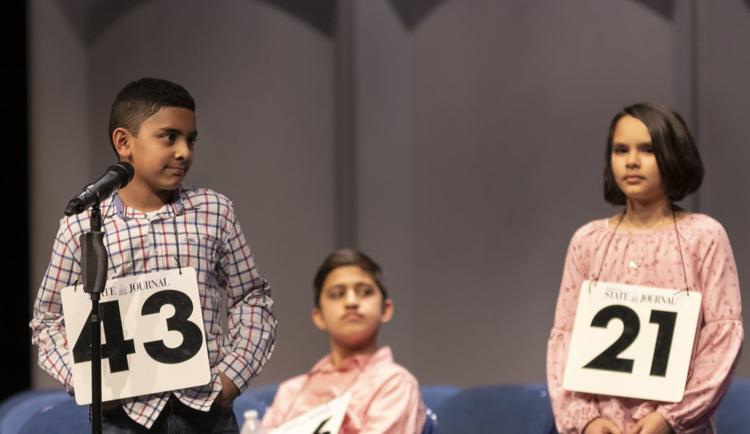 She said she also likes that cwm doesn't have a vowel.
Goveas also said he studied by looking at root words, which can be essential to spelling a word correctly when a speller doesn't recognize the word. Knowing the typical spelling rules of a language can help a speller guess how to spell different sounds.
Goveas, son of Joseph and Mary Goveas, said he's ready to head back to the national stage.
"Last year was a really good experience, so I'm excited to go again," he said.
Kalluvila, who will age out of the spelling bee next year, said he's proud of himself for placing and is looking forward to the trip.
"I've worked very hard this past winter," said Kalluvila, son of Thomas and Rachana Kalluvila.