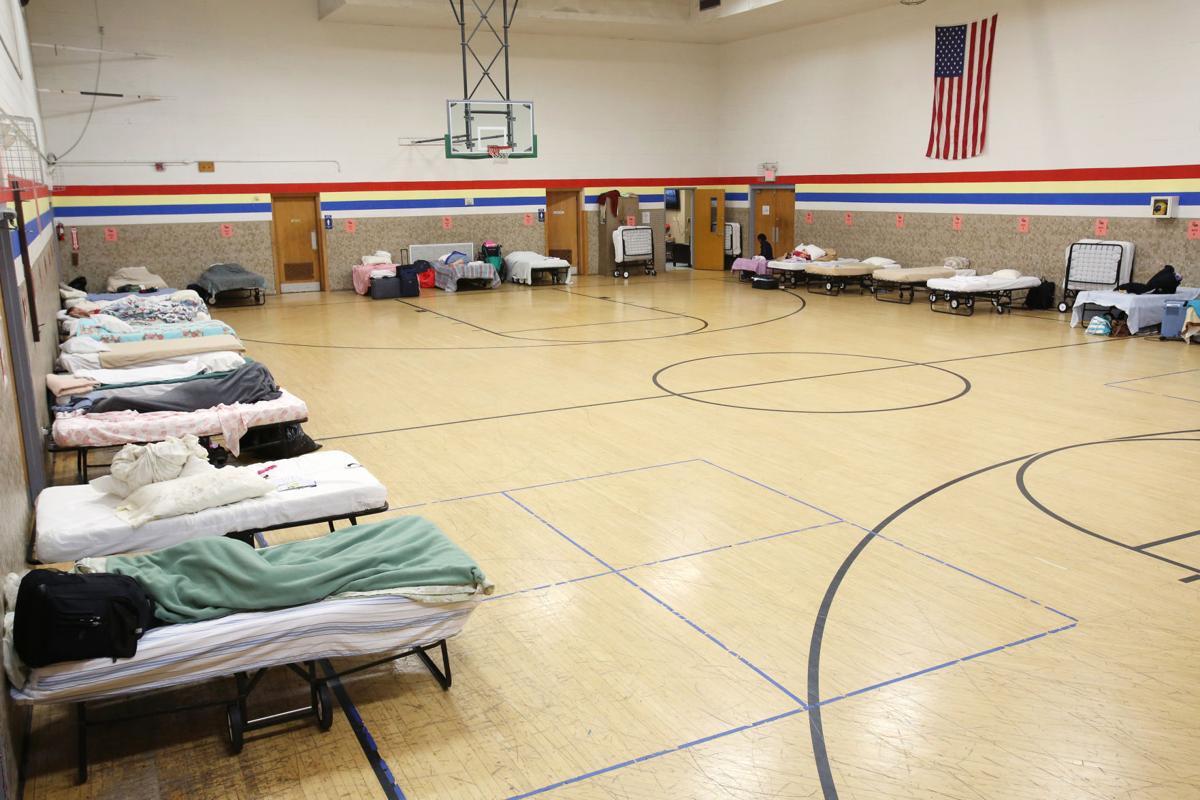 The Salvation Army of Dane County is proposing to demolish its current building on the Near East Side for a six-story structure that would update its homeless shelter for single women and families and add long-term housing and support services for destitute renters looking to get their lives back on track.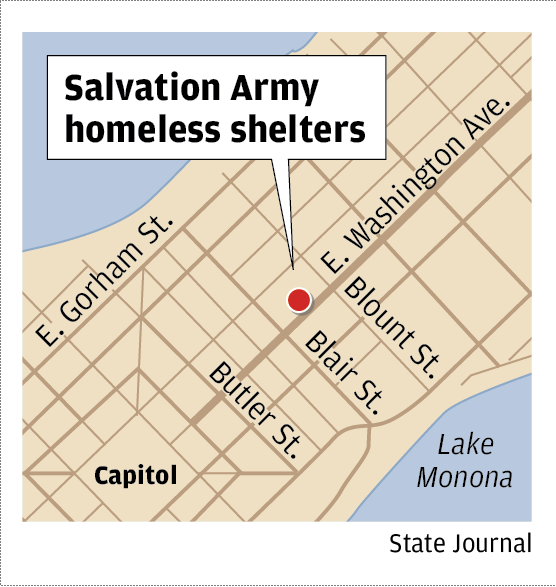 The Salvation Army operates three distinct homeless shelters in the current building, the former St. Patrick's Catholic School, at 630 E. Washington Ave.
In the existing building, on the first floor, there are 45 beds for single women and 18 beds for families with children, both available on a nightly drop-in basis. The second floor has 18 dormitory-style rooms for families with children, where families typically can stay for up to 90 days.
The proposed structure would provide the same number of shelter beds and space for medical and dental services, 66 units of lower-cost and market rate housing, offices and 150 surface parking spaces, Salvation Army board chairman Brad Zeman confirmed Thursday.
The proposal is intended to allow a progression from emergency shelter to permanent housing with support services to market-rate units, Zeman said.
In a best case scenario, the Salvation Army could demolish its current building next summer and open the new structure a year later, Zeman said. The Salvation Army would continue to offer shelter beds and services through the demolition and redevelopment, but it hasn't been determined exactly how that will be done, he said.
"We are going to keep our services open," he said.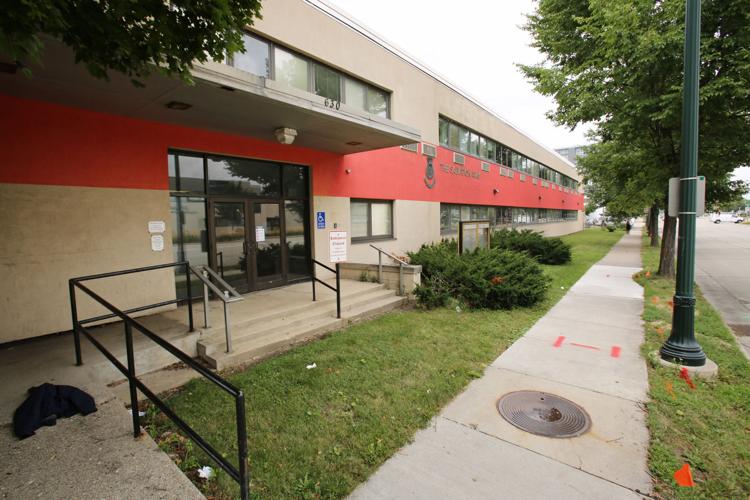 The Salvation Army is working with the Commonwealth Cos. of Fond du Lac. A spokesperson for the company could not be reached.
Ald. Ledell Zellers, 2nd District, said the proposal is intriguing but that it's very early in the process.
"We definitely need more affordable housing," Zellers said. "It is a site that would accommodate more development on it."
You have free articles remaining.
The proposal will likely present challenges, and a neighborhood steering committee will help work through them, she said.
Zellers has set a neighborhood meeting for 7 p.m. Aug. 30 in Room D240 at Madison Area Technical College, 211 N. Carroll St.
"We know there's a need," said Patty Prime, the Tenney-Lapham Neighborhood Association president. "We're eager to see what they're going to propose. People have more questions than answers at this point. We're interested in hearing about how it's going to be managed."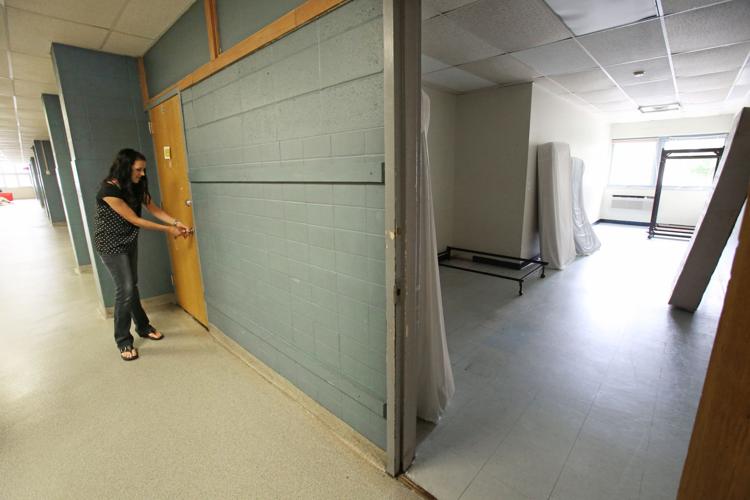 The Salvation Army purchased its current building when St. Patrick's school closed in 1977 and has been working for years to replace the aging, resource-draining building. In 2013, it announced plans to sell the East Washington Avenue site and move its shelter services to an expanded campus at 3030 Darbo Drive next to Worthington Park.
That plan was dropped after meeting quick resistance from neighbors and city officials, who feared the already-struggling Worthington Park neighborhood was not a good place to locate homeless people in need of intense social services.
Salvation Army officials say the current school building has many flaws as a shelter, including a lack of privacy, almost no secure storage space, limited bathroom facilities, and long, dark corridors. The gym where the single homeless women sleep is still used a couple of nights a week for children's basketball and other recreational games, so on those nights, the 45 beds cannot be rolled out until the other activities end.
The Salvation Army's concept is to not increase emergency shelter beds but rather get people into permanent housing, said Kaitlyn Novotny, special events and marketing assistant. The new housing units, which will be leased month to month, could be a stepping stone to other housing or serve as permanent housing, she said.
To help finance a redevelopment, the Salvation Army will seek city financial support and federal tax credits through the Wisconsin Housing and Economic Development Authority, Zeman said.
The city is seeking to create housing for the homeless as well as units for those with lower incomes under its Affordable Housing Plan, proposed by Mayor Paul Soglin in the fall of 2014. The plan aims to build 250 housing units with support services for the homeless and another 750 "affordable" units.
The $8 million Rethke Terrace, which opened this spring at 715 Rethke Ave., is receiving $1.14 million from the city, $950,000 from Dane County and $5.4 million in federal tax credits via WHEDA.
Next, opening in 2018, is the $11 million Madison Family Supportive Housing project with 45 units for homeless families at 7933 Tree Lane on the Far West Side. The city is contributing $1.6 million and the county $1 million, with $7 million in tax credits from WHEDA.
The city has asked for proposals for a third housing project that will provide units for homeless singles and some couples. The Salvation Army intends to respond to the city's request for proposals, Zeman said.