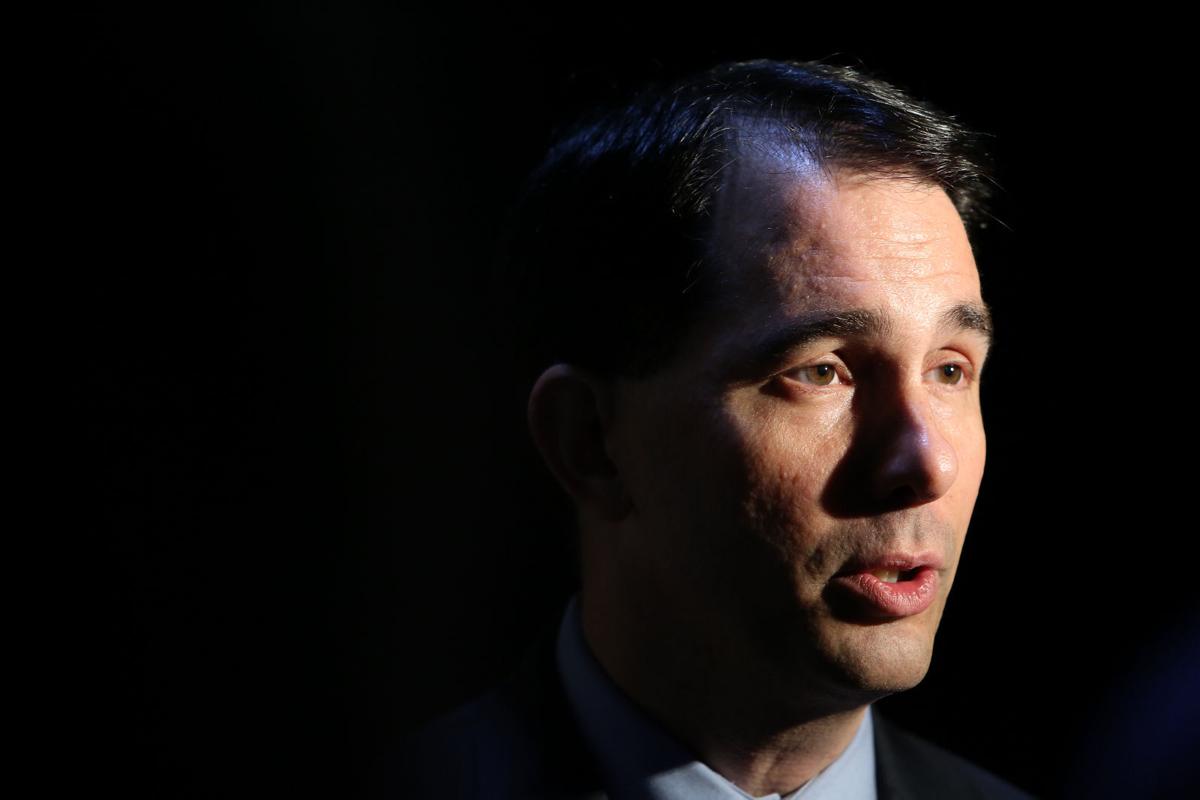 There's no love lost between Scott Walker and Donald Trump, but that doesn't mean Walker won't stop having to talk about the GOP presidential nominee.
The top two most-read stories at captimes.com both involved Walker's comments about Trump. The most-read story was Walker's dismissal of some short-lived rumors that, if Trump's nomination could somehow be stopped at the Republican National Convention in July, Walker would be willing to step in and take the nomination. Walker threw cold water on that idea.
"I am completely committed to being governor," Walker told reporters. "If I run another campaign in the future, it'll be running for re-election for governor in 2018, and I won't make a decision on that until after the elections and after the budget. But that would be the only campaign I'd consider in the future."
Walker also weighed in on a contribution that Trump made to his re-election campaign in 2014. There have been questions raised about whether contributions Trump made in other states, like Texas and Florida, were tied to those state's dropping their investigation into his controversial Trump University. But Walker said the TU was never discussed.
Here are the Top 10 most-read stories on captimes.com from Sunday, June 5 to Saturday, June 11:
You have free articles remaining.