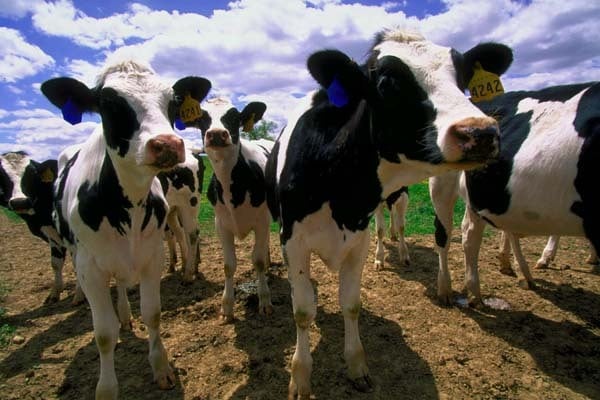 Wisconsin farmers got a big boost in income from record milk sales in 2013, falling just short of the record income of two years earlier.
The Status of Wisconsin Agriculture report, released on Wednesday, showed farmers earned about $3.75 billion in total net farm income in 2013, $600 million more than in 2012 and just below the record $3.8 billion set in 2011.
Net farm income was helped significantly by a record $5.6 billion in milk sales, thanks to a 1.7 percent boost in production and the second-highest average milk price ever, the report said.
The report is a key ingredient to the Wisconsin Agricultural Outlook Forum on Wednesday at UW-Madison.
Other highlights of the report:
The estimated 27.7 billion pounds of milk produced in Wisconsin in 2013 set a record for the fifth year in a row.
Crops were harvested in huge numbers in 2013, but farmers made $200 million less than in 2012, the year of bad drought, because a glut on the market dropped corn prices.
Vegetable sales revenues were up $100 million, or 25 percent from 2012.
Livestock did well, with receipts up 2 percent for meat animals, 7 percent for poultry and eggs and 7 percent for miscellaneous livestock products.
Farm assets went up 8 percent to $75.5 billion, while farm debt dropped 8 percent, to $8.37 billion.