Madison Mayor Satya Rhodes-Conway and city leaders called on the community to come together and heal Sunday after destruction erupted Saturday on State Street that followed a peaceful protest calling for justice in the police custody death of George Floyd.
As volunteers cleaned up State Street on Sunday morning — where approximately 75 businesses were vandalized, looted or both along with break-ins at businesses far from the riot Downtown — city officials urged people to avoid a repeat of the violence which ended just hours before and keep the death of Floyd and other black people killed by police at the center of their minds.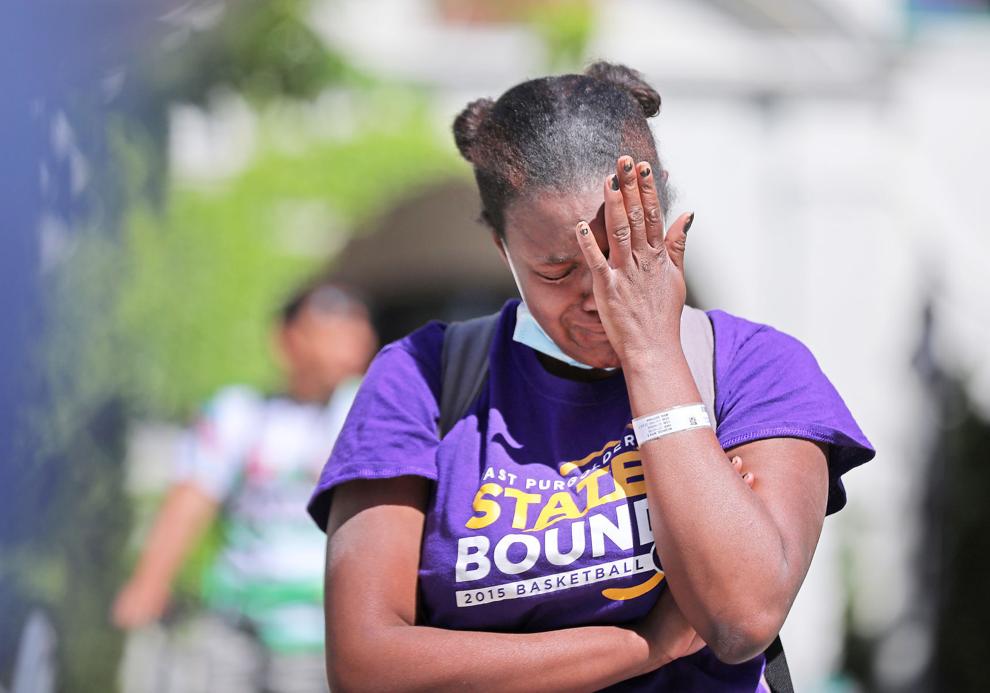 "This was not a case of a protest turning violent," Rhodes-Conway said during a news conference at the Lisa Link Peace Park on State Street. "This was a case of a protest successfully concluding peacefully and then a relatively small group of people causing violence and property damage."
Madison police will have a "robust" staffing level Sunday night, said acting Police Chief Vic Wahl, and people are asked to voluntarily comply with a 9:30 p.m. curfew for the Isthmus, but it will be enforced if necessary.
Wahl said the Police Department has also requested the assistance of the Wisconsin National Guard.
Wisconsin National Guard spokesman Capt. Joe Trovato said in an email Guard members will arrive in Madison on Sunday.
"They stand ready to support state and local law enforcement in preserving public safety as well as the ability of individuals to exercise their rights to peacefully demonstrate," he said.
Wahl said he's not expecting for a repeat of the chaos that happened Saturday night on Sunday, but "we have to plan for the worst and hope for the best."
Rhodes-Conway said the focus needs to remain on Floyd — a black man who died after a white Minneapolis police officer knelt on his neck for more than eight minutes as he pleaded for help — and other unarmed black people killed by police.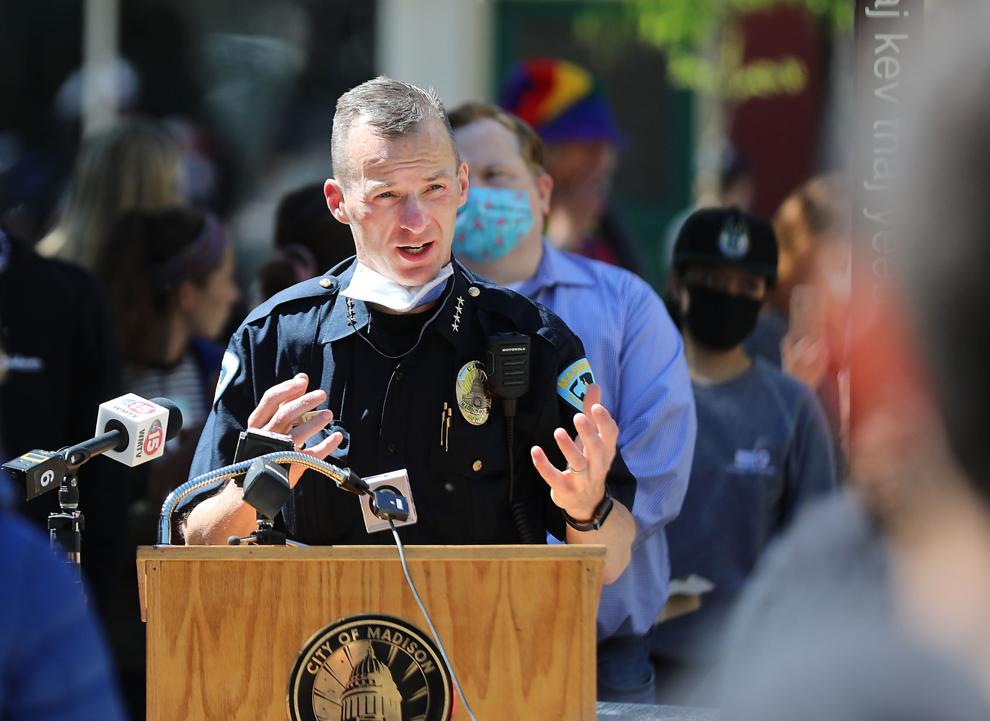 "If you are angry about property damage, be more angry about the unjustified deaths of black people," she said. "Property can be repaired, but we can't bring people back to life."
Rhodes-Conway said she's not telling anyone, particularly black people, how to express their anger, but she condemns "provocateurs and people inciting violence and trying to divide us."
"I am hopeful because so many people in our community speak and work for justice," Rhodes-Conway said. "Our community is wounded, people are hurting, businesses are harmed. We must work to heal."
City Council President Sheri Carter thanked volunteers cleaning up from the riot and called on people to be "hand-in-hand, shoulder-to-shoulder in solidarity to get this ball rolling and end this institutionalized racism."
Events unfold
Hundreds of people attended a daytime peaceful protest Downtown and on the Near East Side on Saturday.
As the crowd started to leave around 4:30 p.m., a group of approximately 150 people followed police officers working the protest as they returned to police headquarters and started harassing them, Wahl said.
He said the officers didn't respond and instead went inside the City-County Building. But "the behavior of that small group began to escalate" when they damaged a police car parked on Doty Street and began moving to State Street, Wahl said.
"It was clear as we were monitoring this that the behavior of this group was distinct from what we had seen earlier in the day," he said.
Wahl said officers were still not engaging as the group moved to State Street, but started to intervene and "declare an unlawful assembly" once a jewelry store was broken into.
Madison police spokesman Joel DeSpain said an officer in the Police Department's commander center kept a log of events as things started to escalate.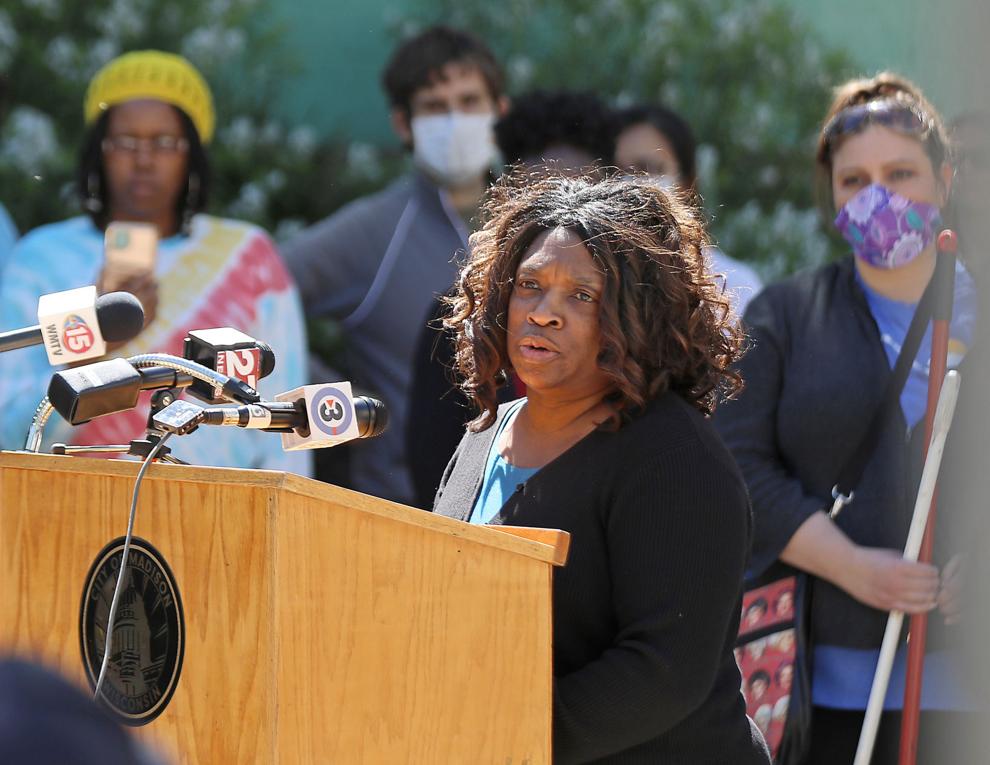 The squad car outside the City-County Building started being vandalized at 5:20 p.m., according to DeSpain. The group moved to State Street, and someone began smashing windows at Goodman's Jewelers with a baseball bat at 5:35 p.m., he said.
At 5:49 p.m., the first group of officers in riot gear got to State Street and started using pepper spray to try to break up the crowd, according to DeSpain.
Day after
By Sunday morning — after the hours-long standoff where police used tear gas and pepper spray and people threw rocks and water bottles back at officers clad in riot gear — one police car was completely torched and had two rifles stolen from it; two other police cars were damaged; and three arrests had been made, Wahl said.
"Certainly, there are a number of other people who were involved in criminal behavior, including looting, and we will be following up to try and identify those people," he said. "During the course of the event, our objective is to try to get people to leave, try to de-escalate."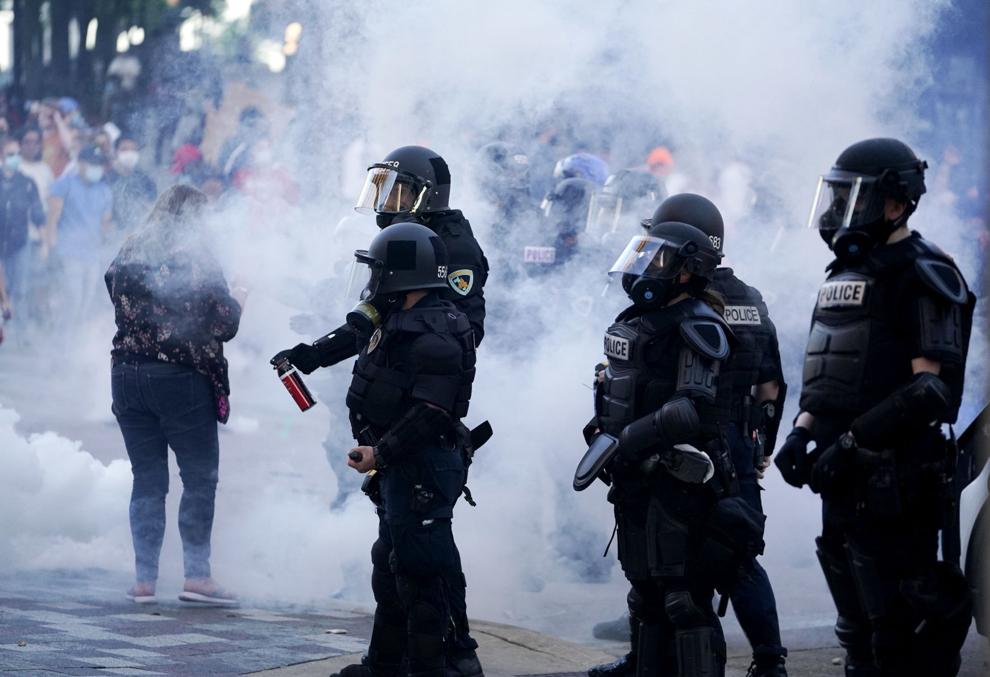 Madison police got support from law enforcement personnel from at least 10  other agencies, Wahl said, including departments in surrounding counties.
He also said there were "numerous reports" of people walking around Downtown with "long guns," but officers didn't intervene as there was no reason to. Wahl said the firearms were not the rifles stolen from the burned squad car.
"It was a remarkably challenging event for our officers to police," Wahl said. "I'm grateful that none were seriously injured."
A curfew is in place Sunday night for the Isthmus after Rhodes-Conway declared a local state of emergency. It takes effect at 9:30 p.m. and runs through 5 a.m.
---
Photos: Madison protest of Minneapolis man's death turns destructive
Photos: Madison protest of Minneapolis man's death turns destructive
Madison protest turns destructive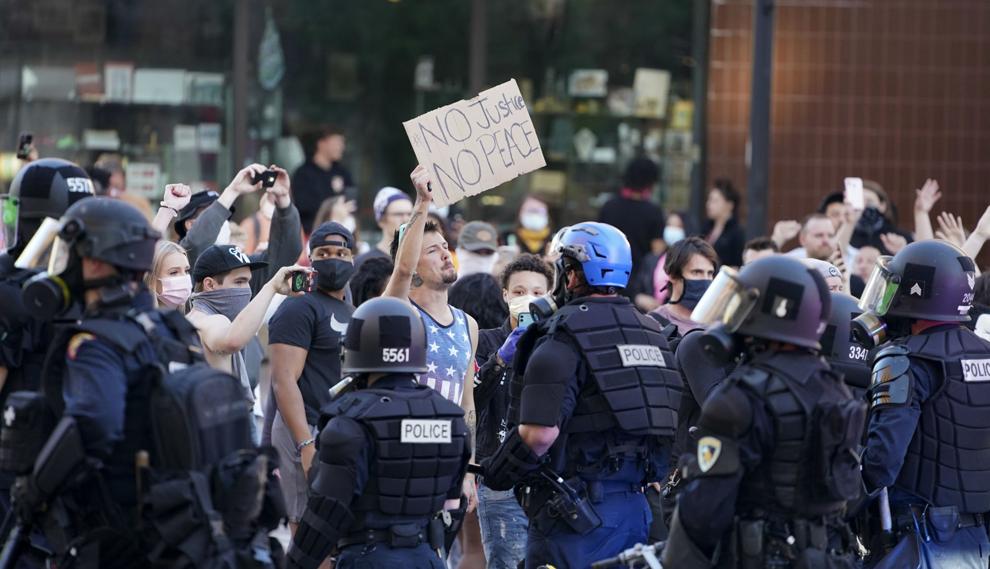 Madison protest turns destructive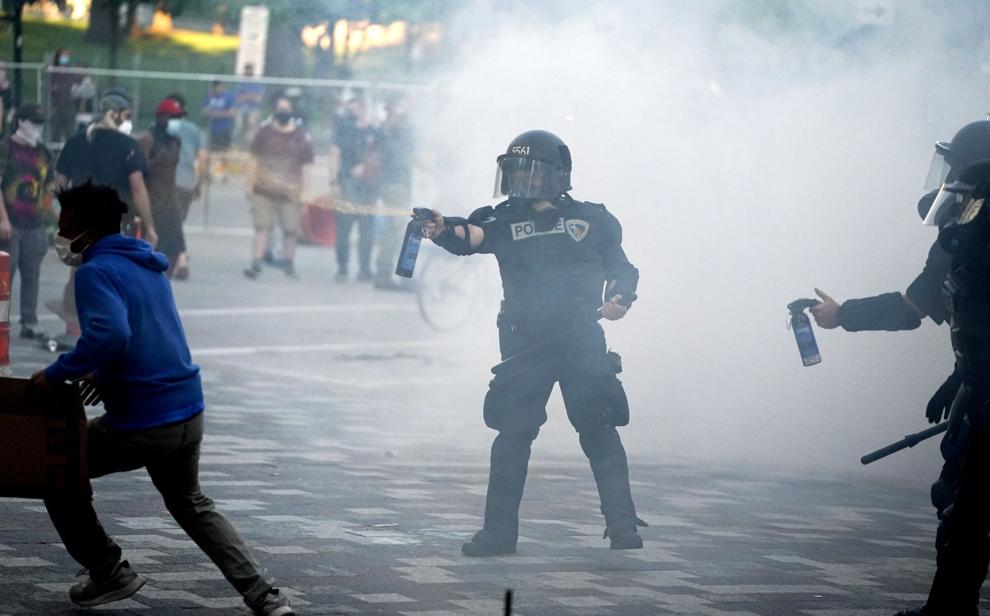 Madison protest turns destructive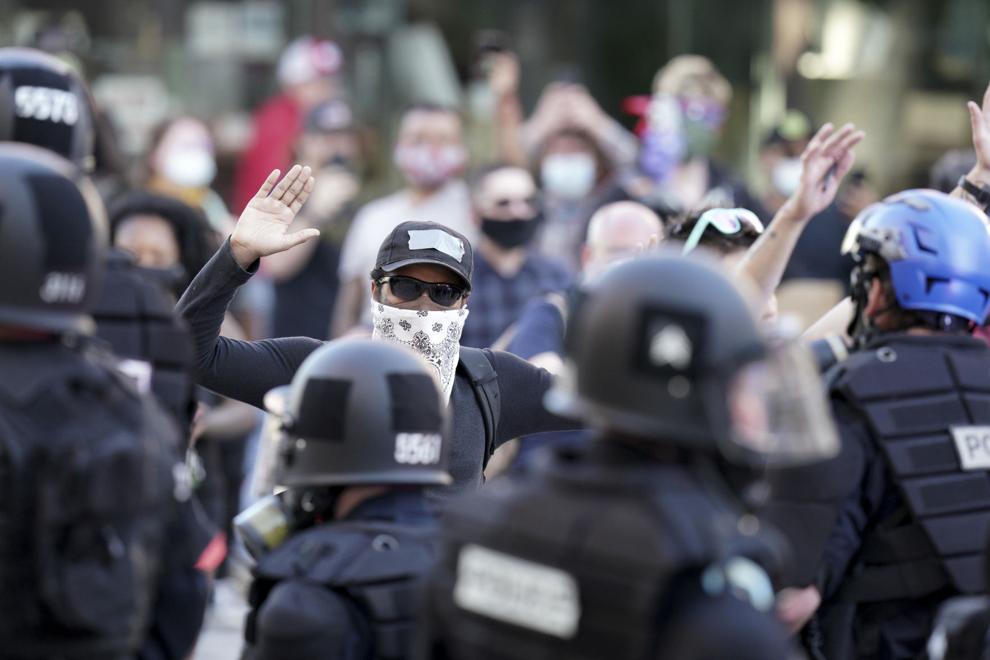 Madison protest turns destructive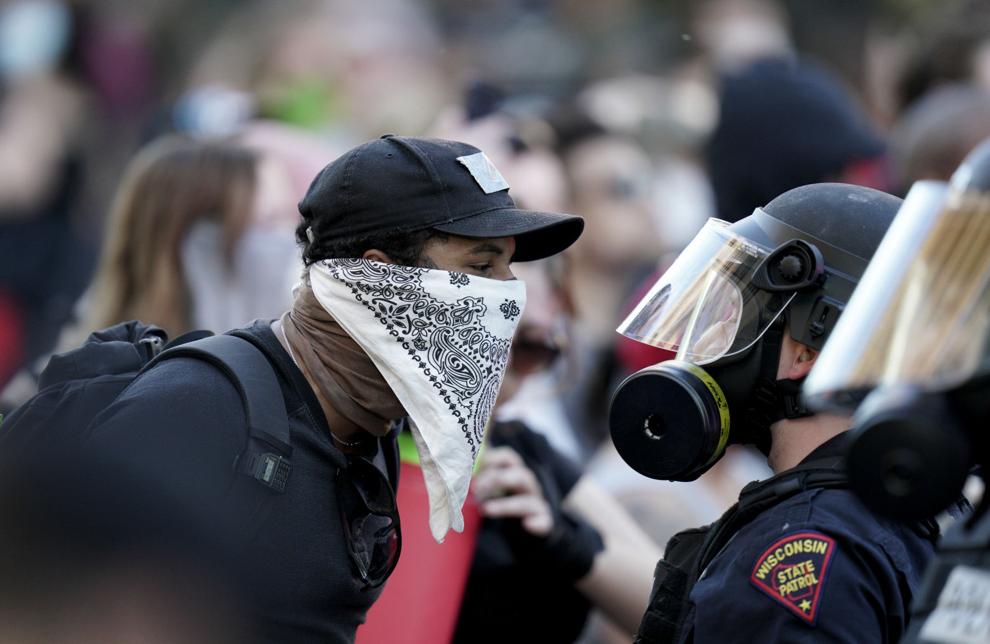 Madison protest turns destructive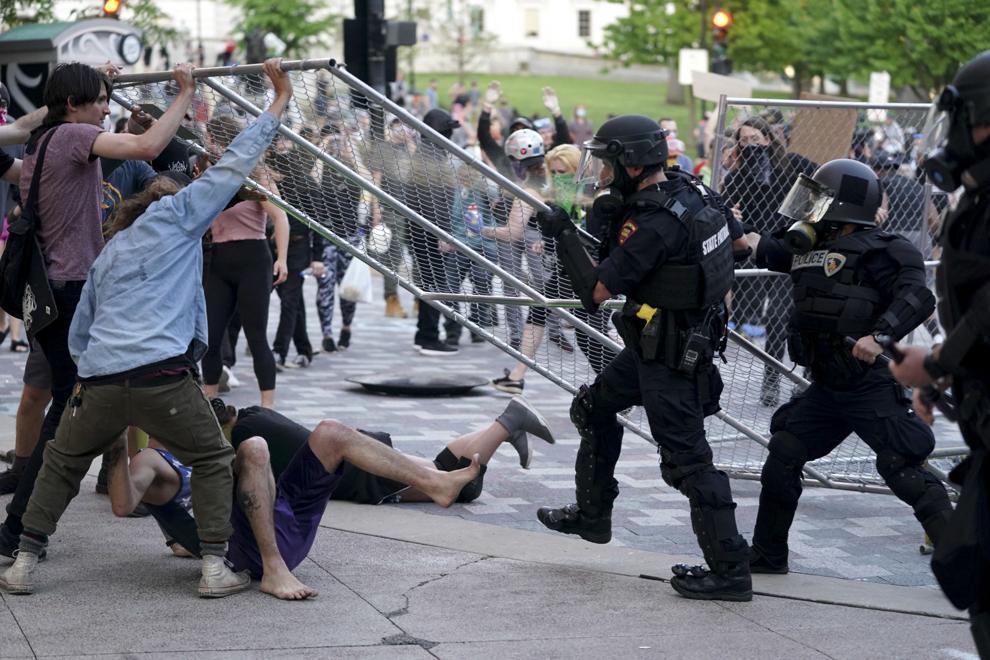 Madison protest turns destructive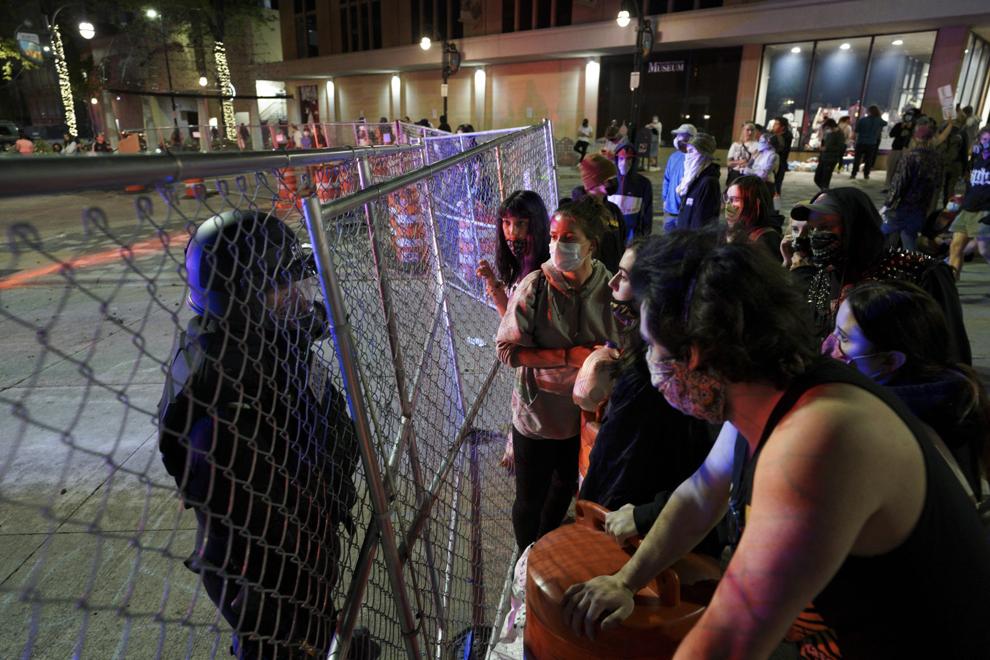 Madison protest turns destructive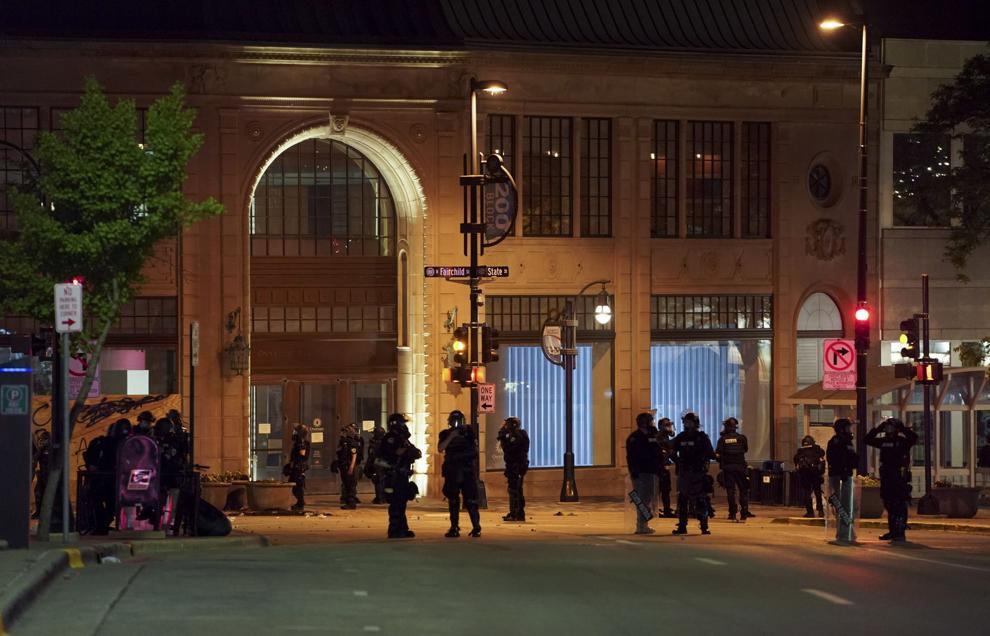 Madison protest turns destructive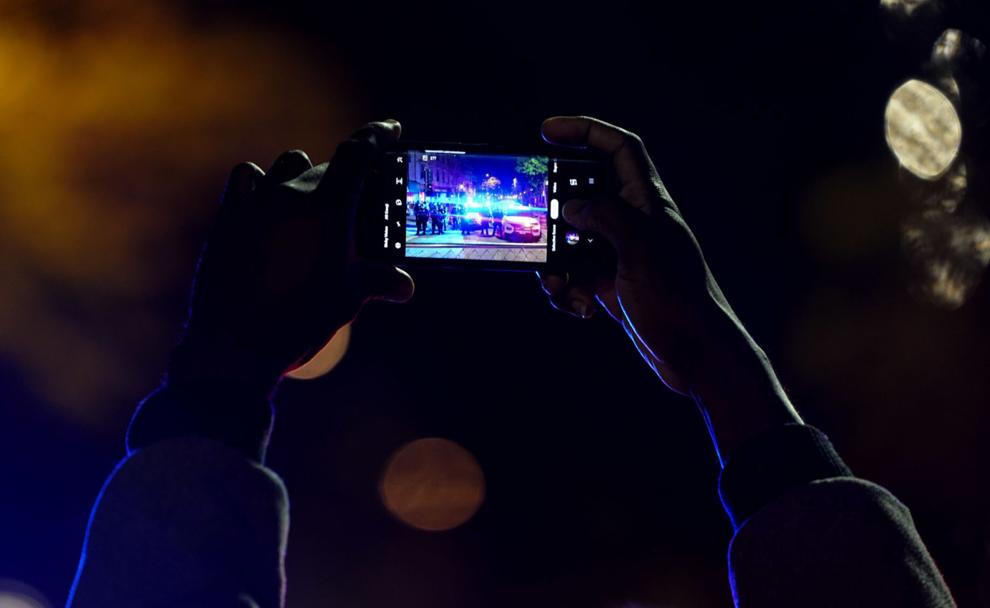 Madison protest turns destructive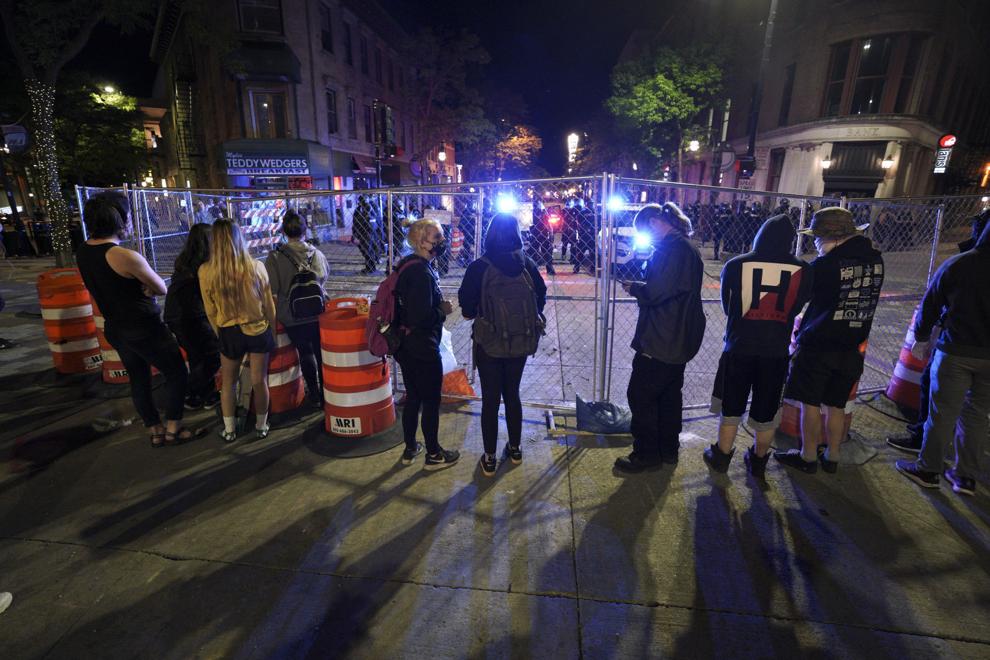 Madison protest turns destructive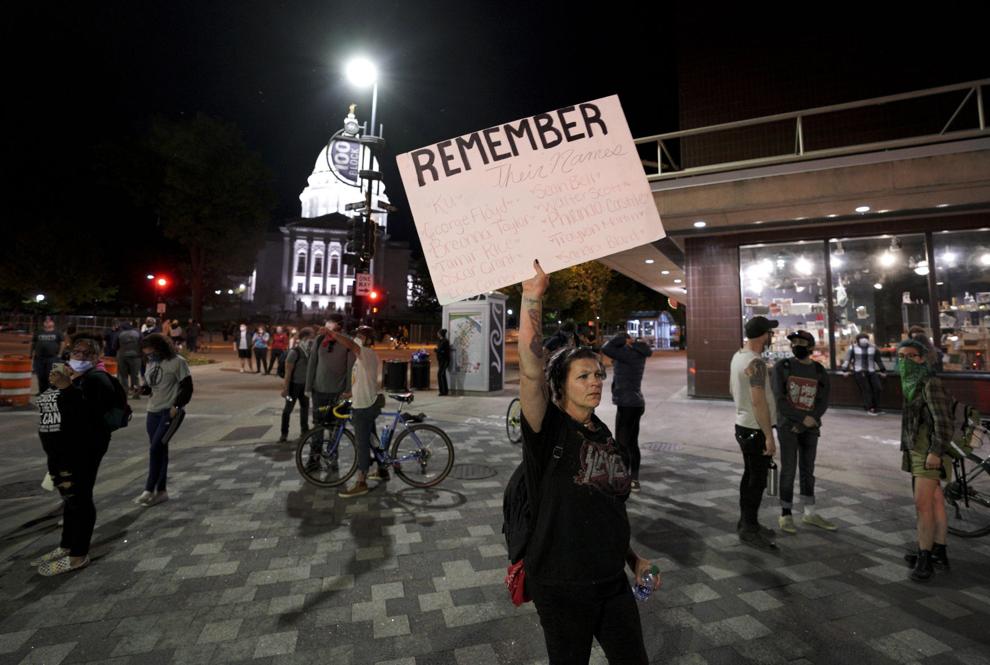 Madison protest turns destructive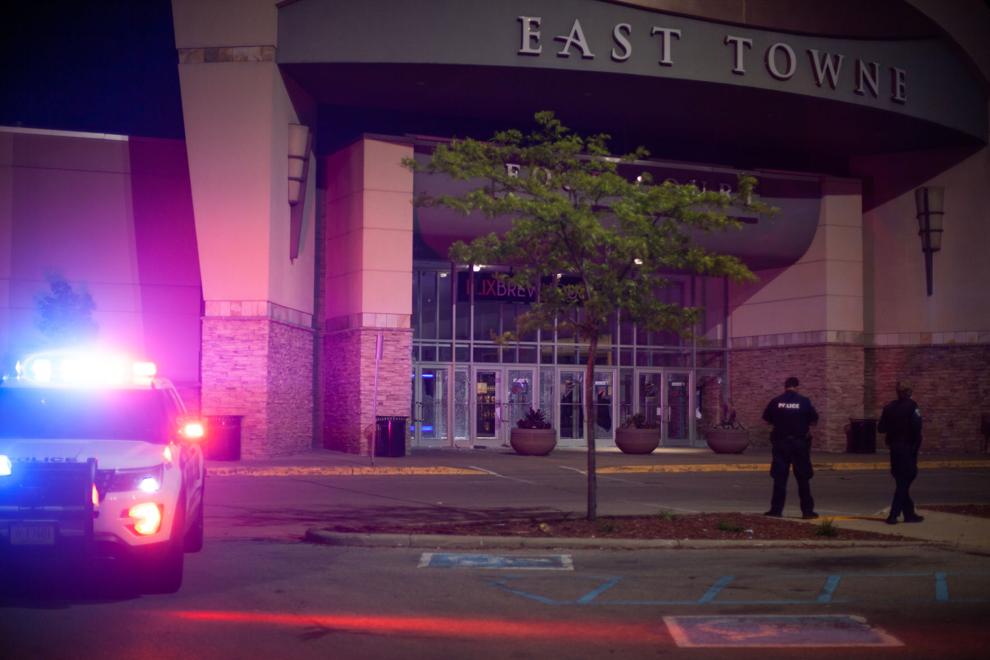 Madison protest turns destructive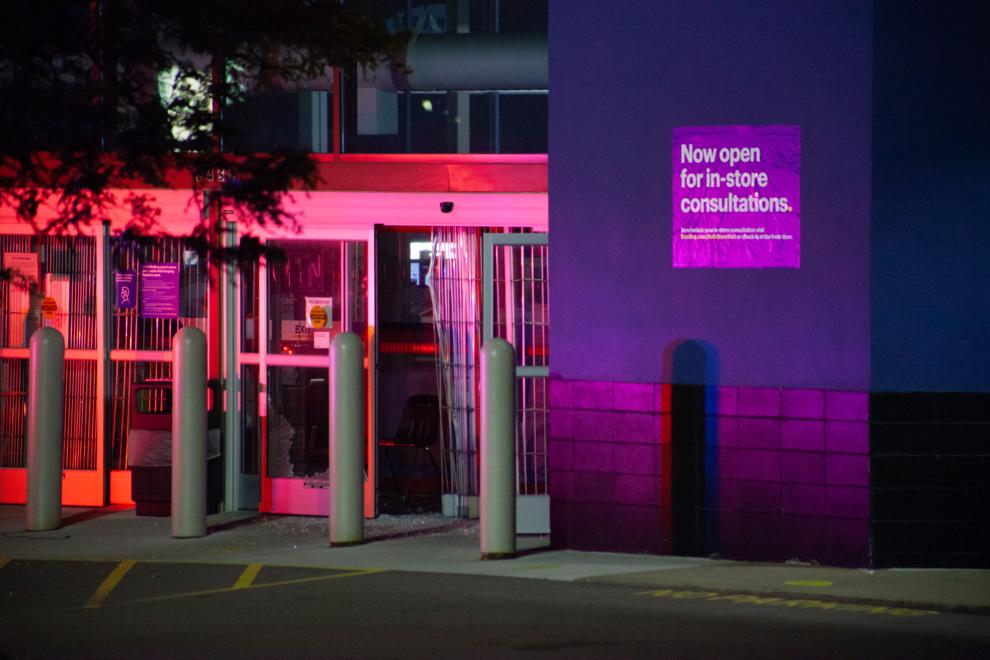 Madison protest turns destructive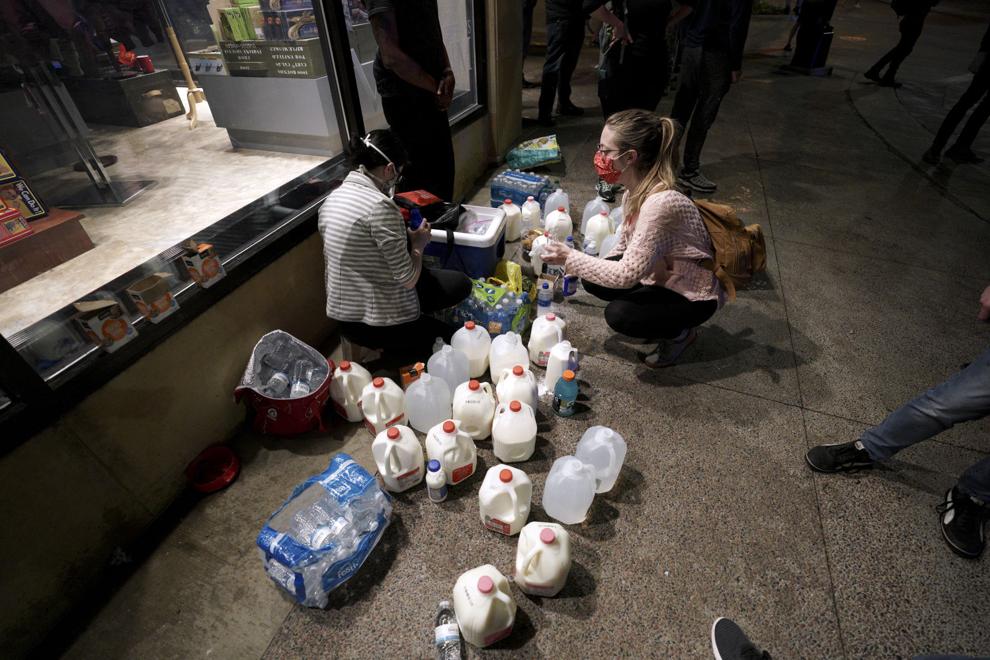 Madison protest turns destructive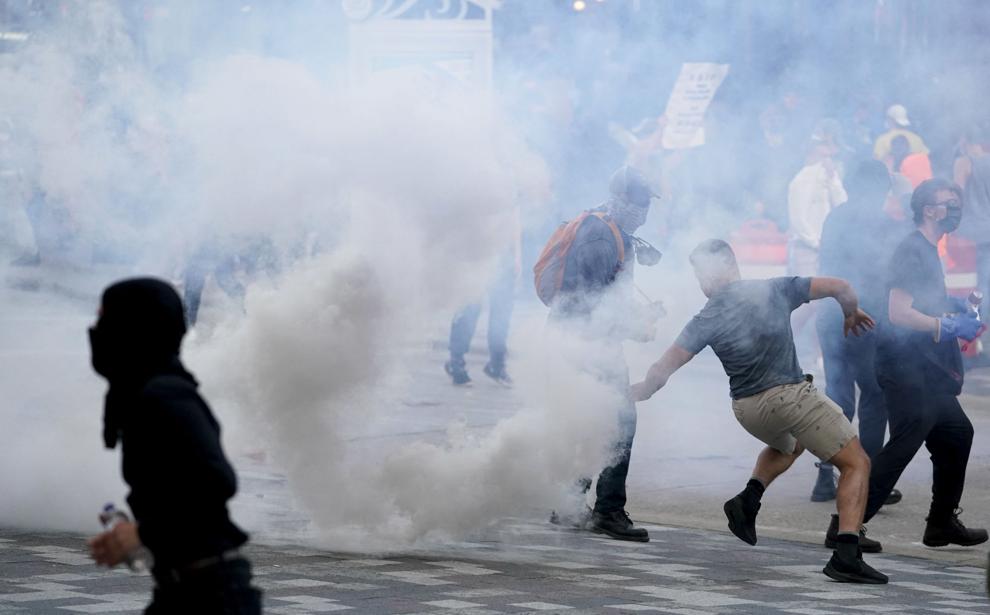 Madison protest turns destructive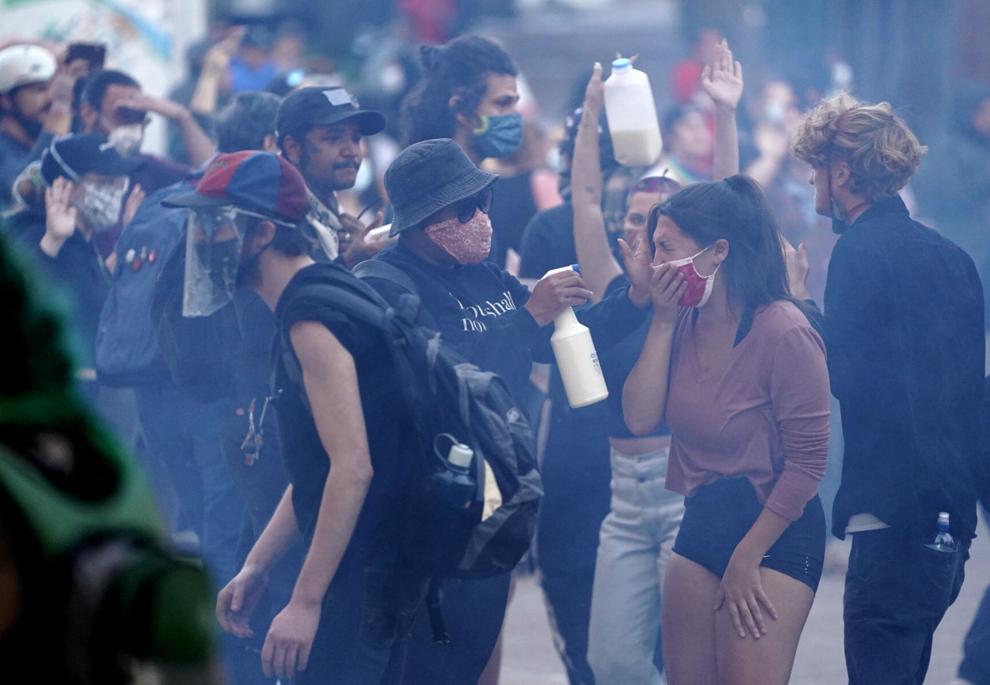 Madison protest turns destructive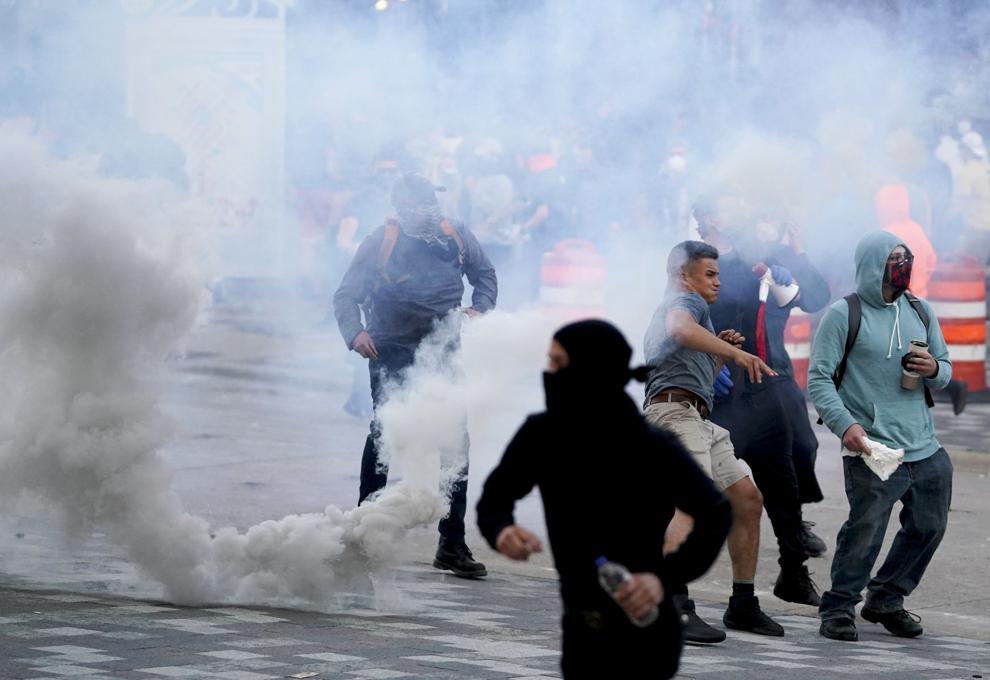 Madison protest turns destructive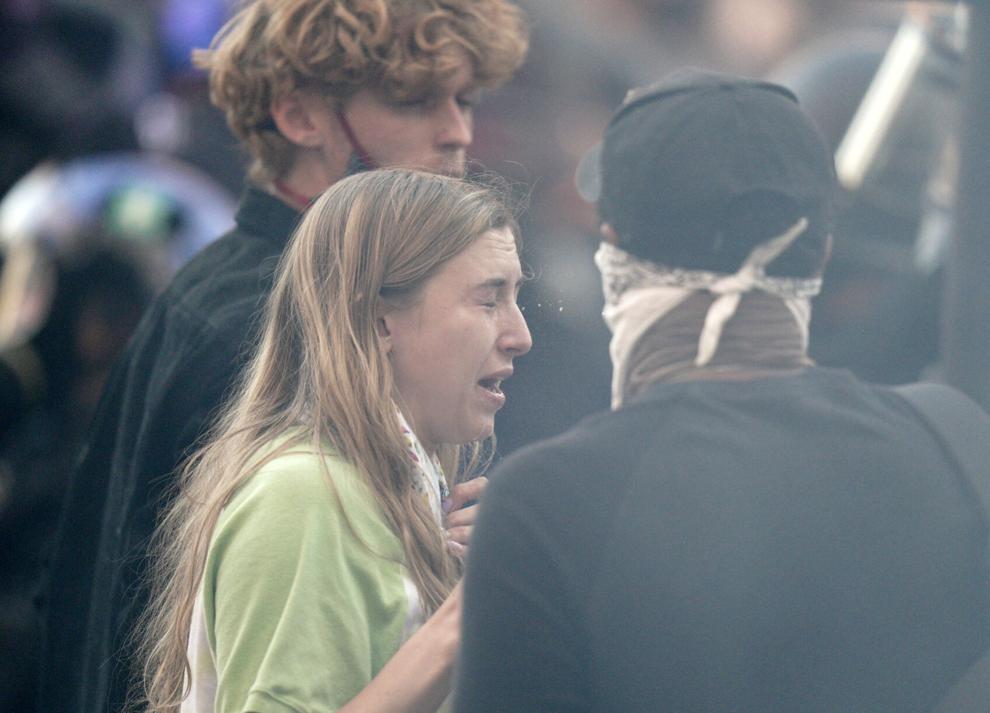 Madison protest turns destructive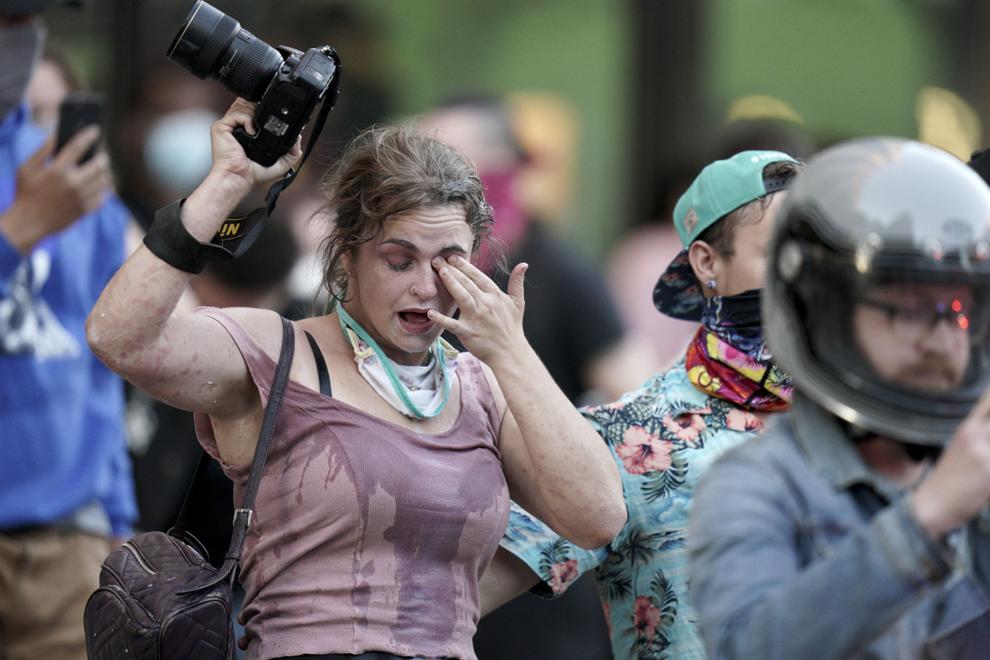 Madison protest turns destructive
Madison protest turns destructive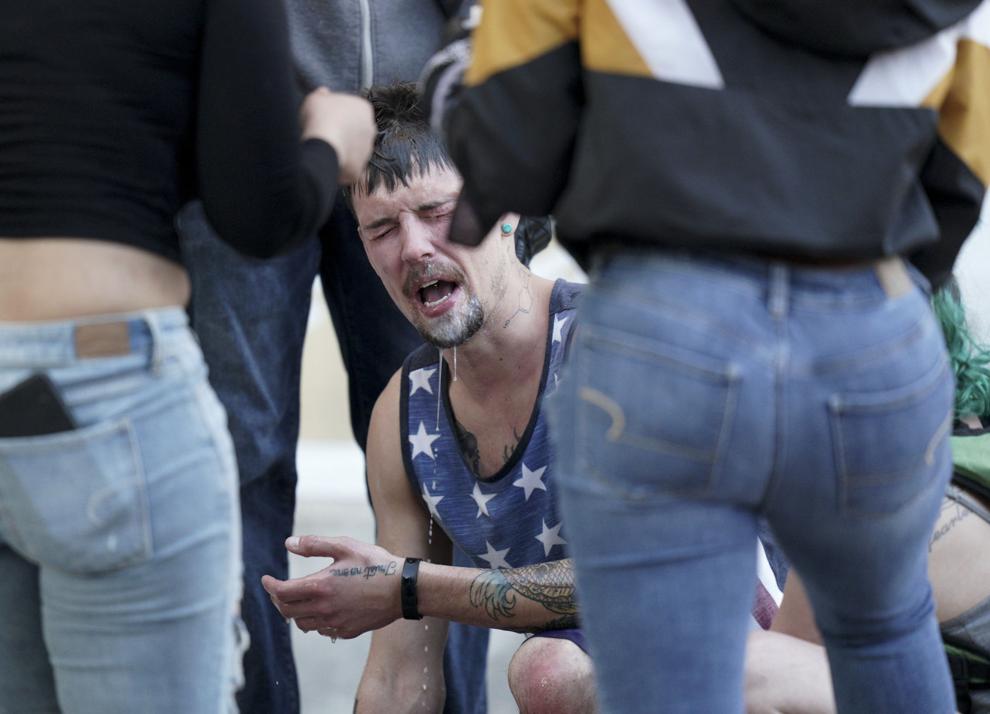 Madison protest turns destructive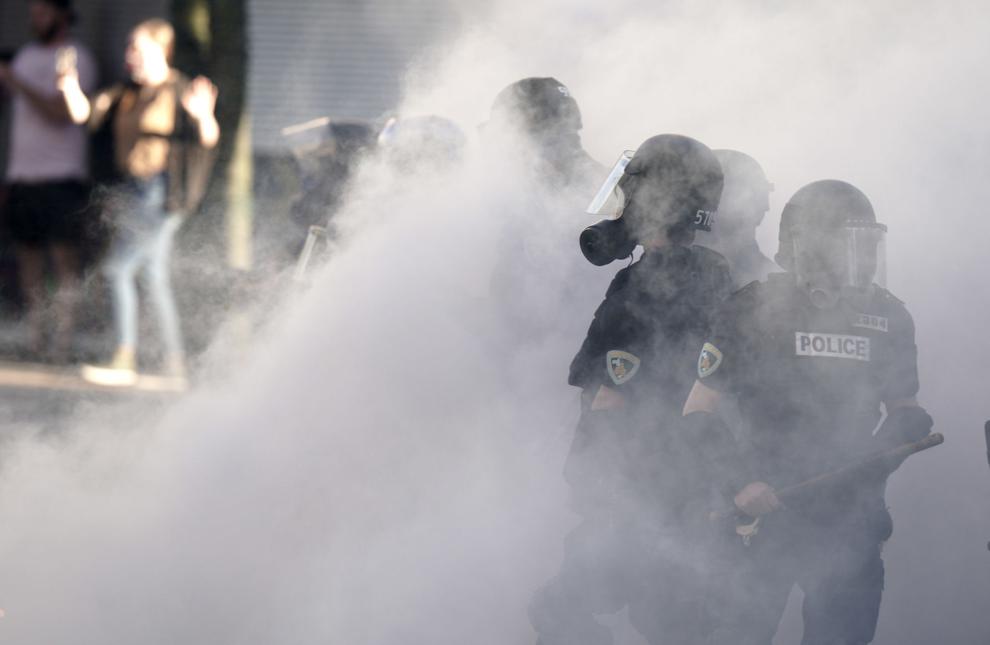 Madison protest turns destructive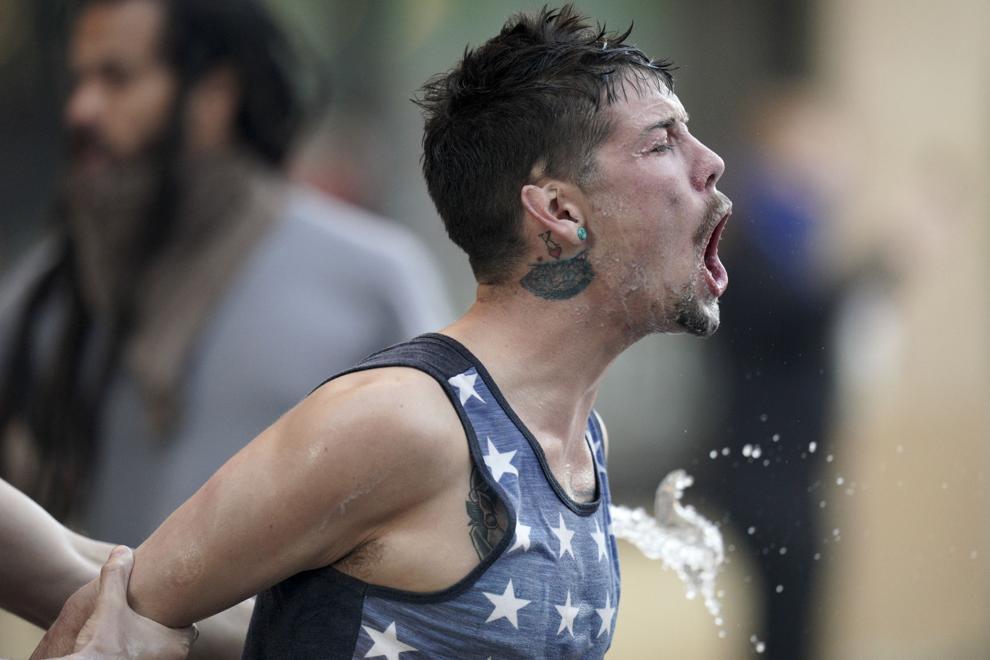 Madison protest turns destructive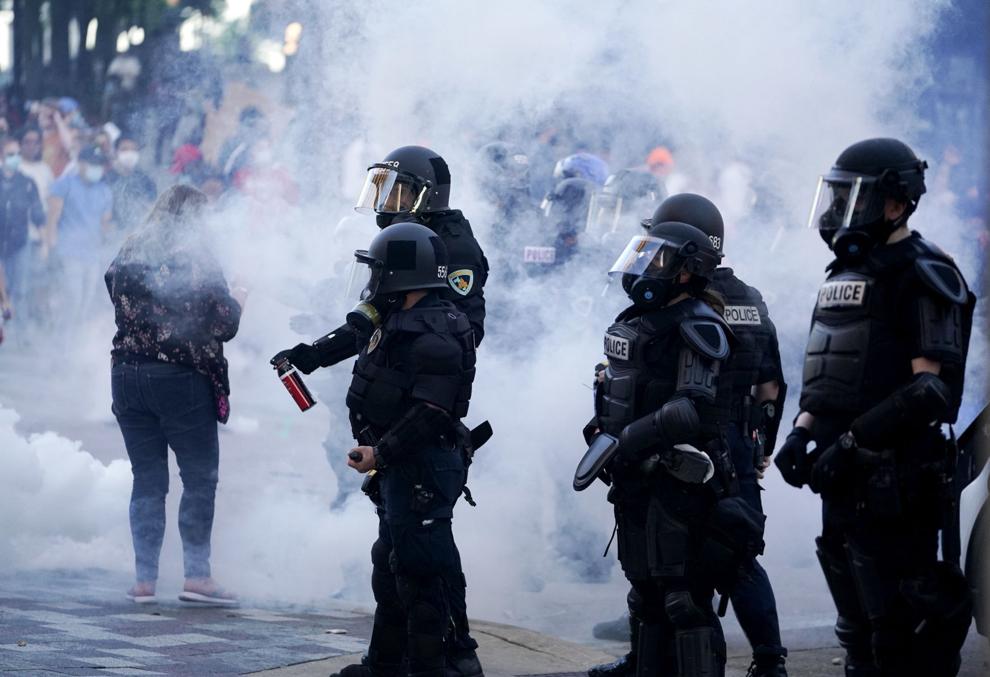 Madison protest turns destructive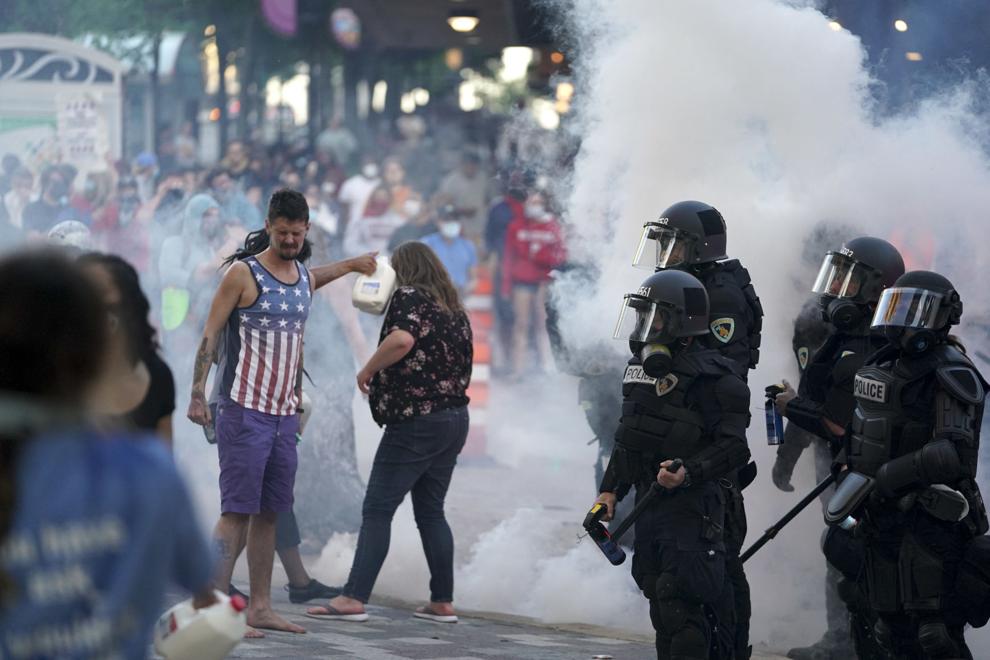 Madison protest turns destructive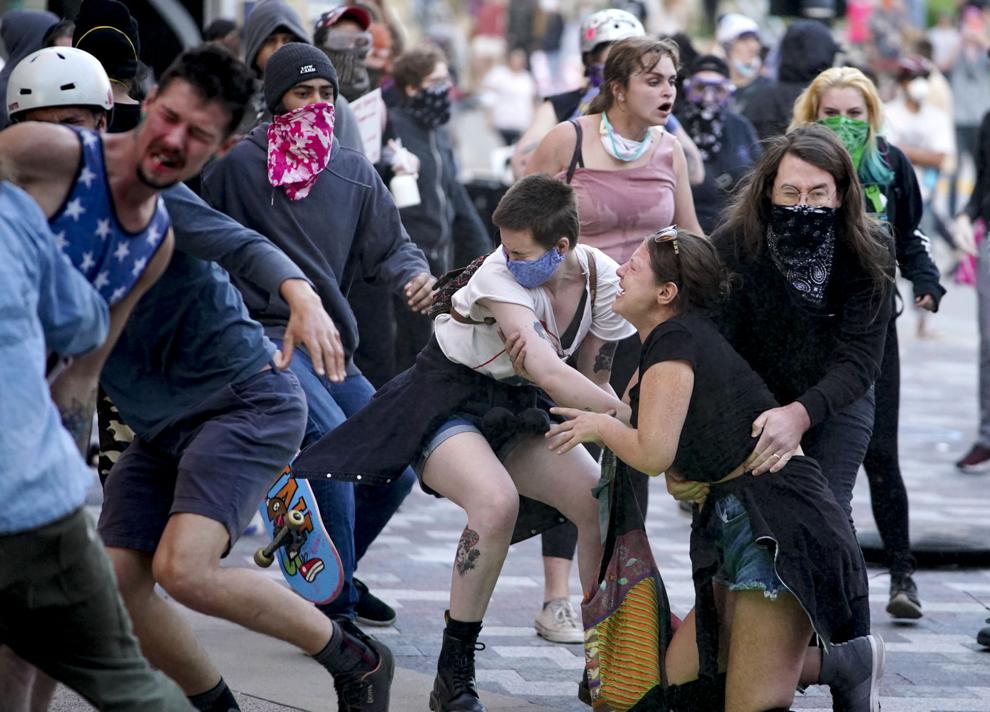 Madison protest turns destructive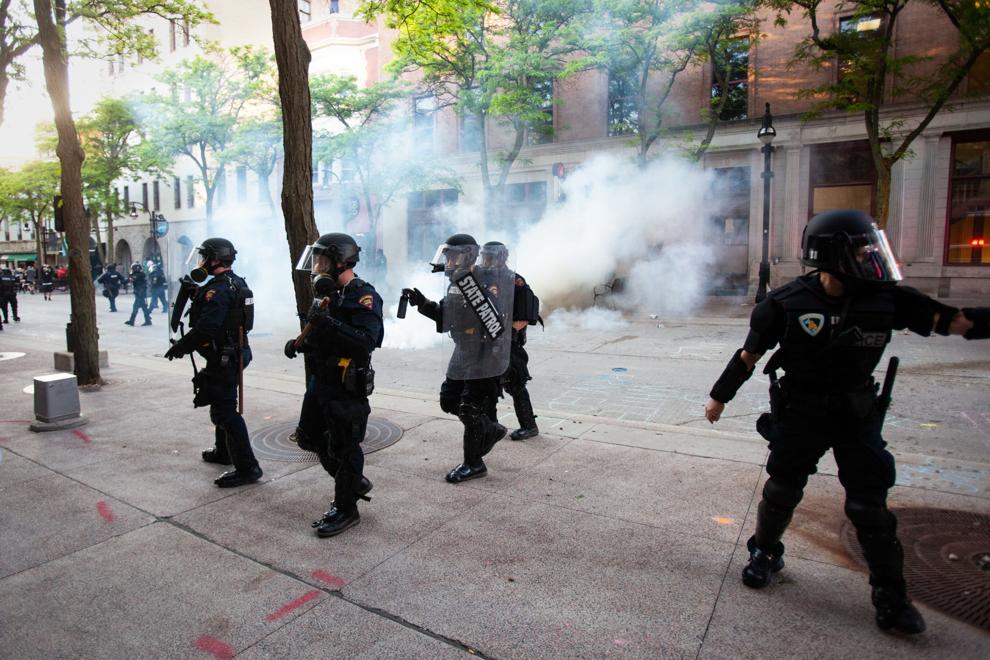 Madison protest turns destructive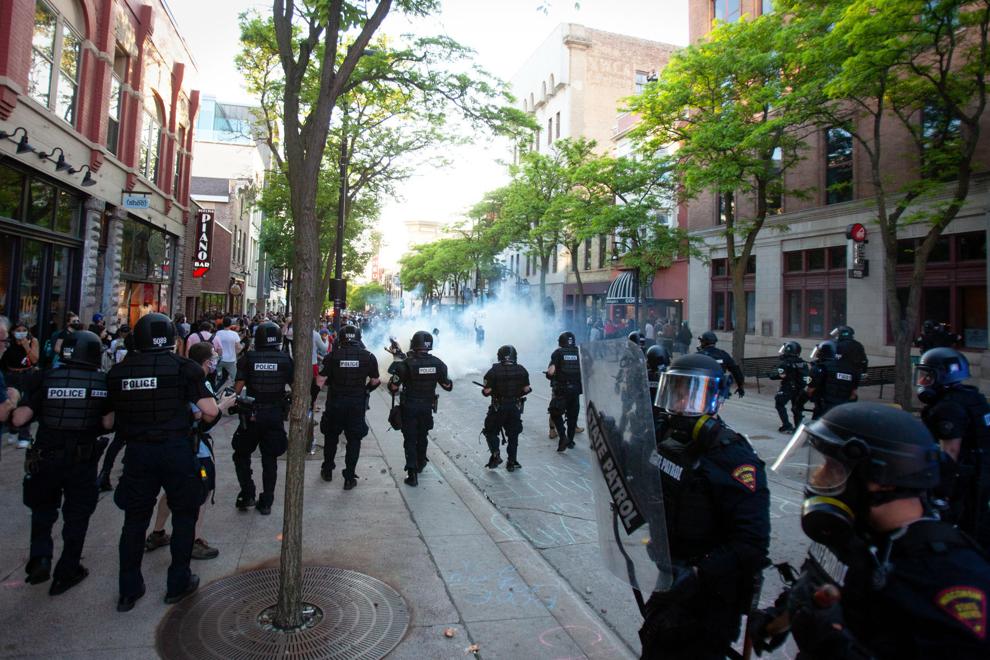 Madison protest turns destructive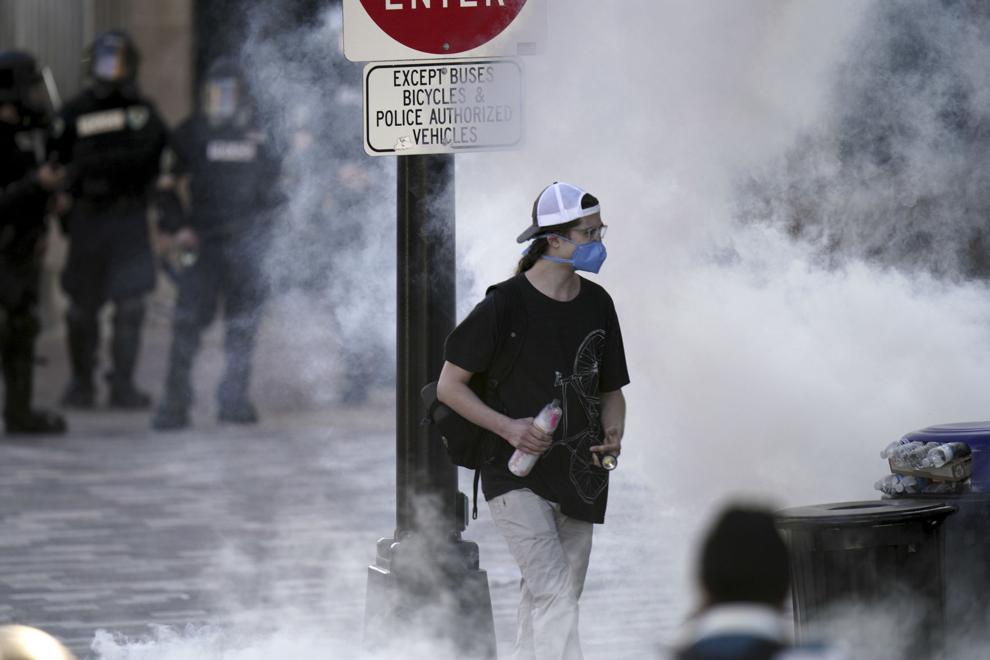 Madison protest turns destructive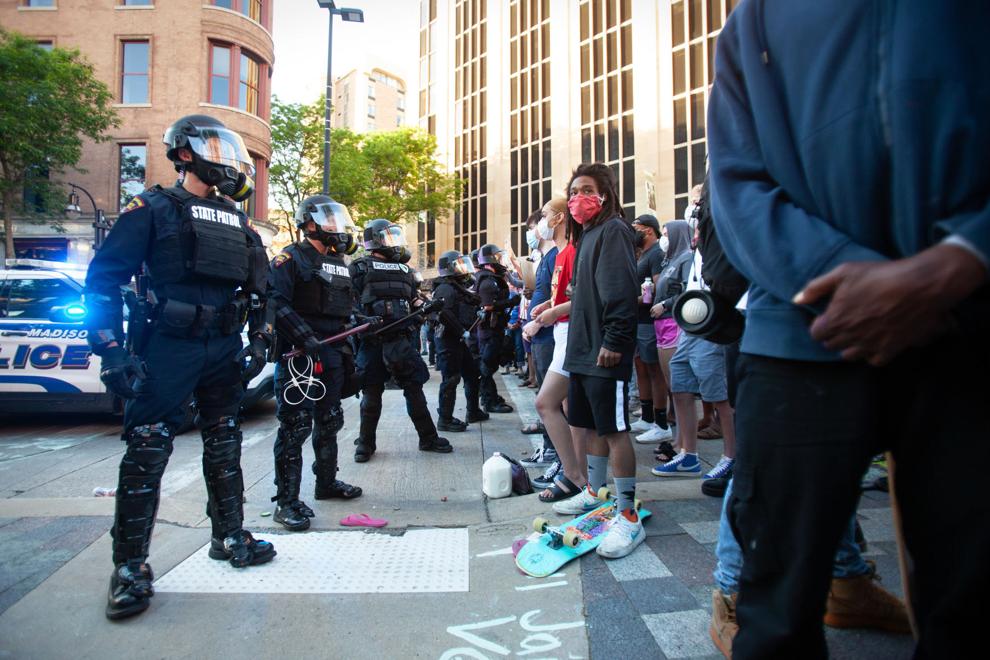 Madison protest turns destructive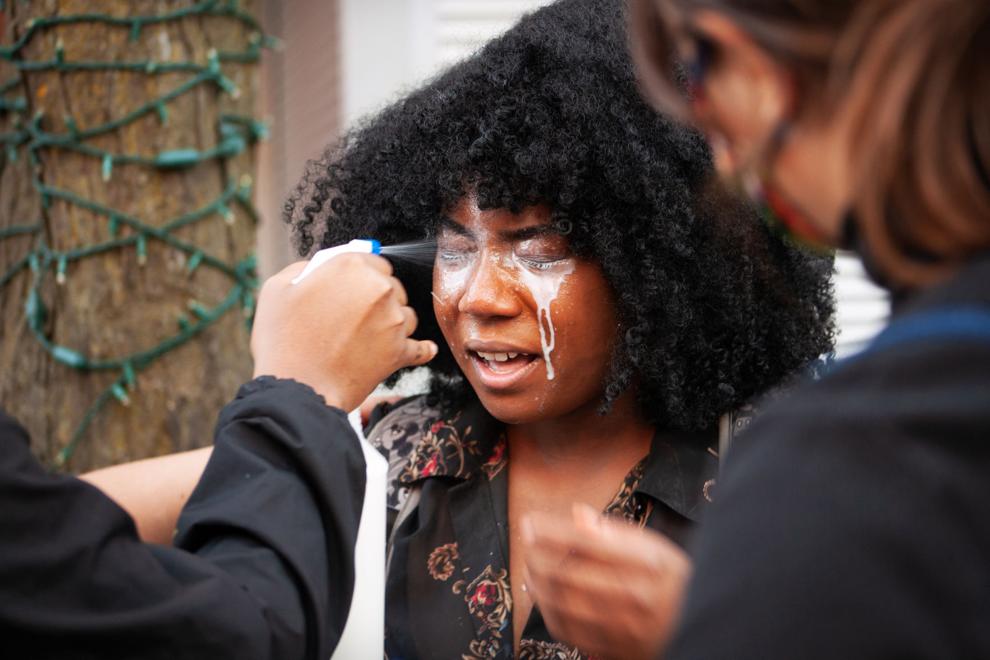 Madison protest turns destructive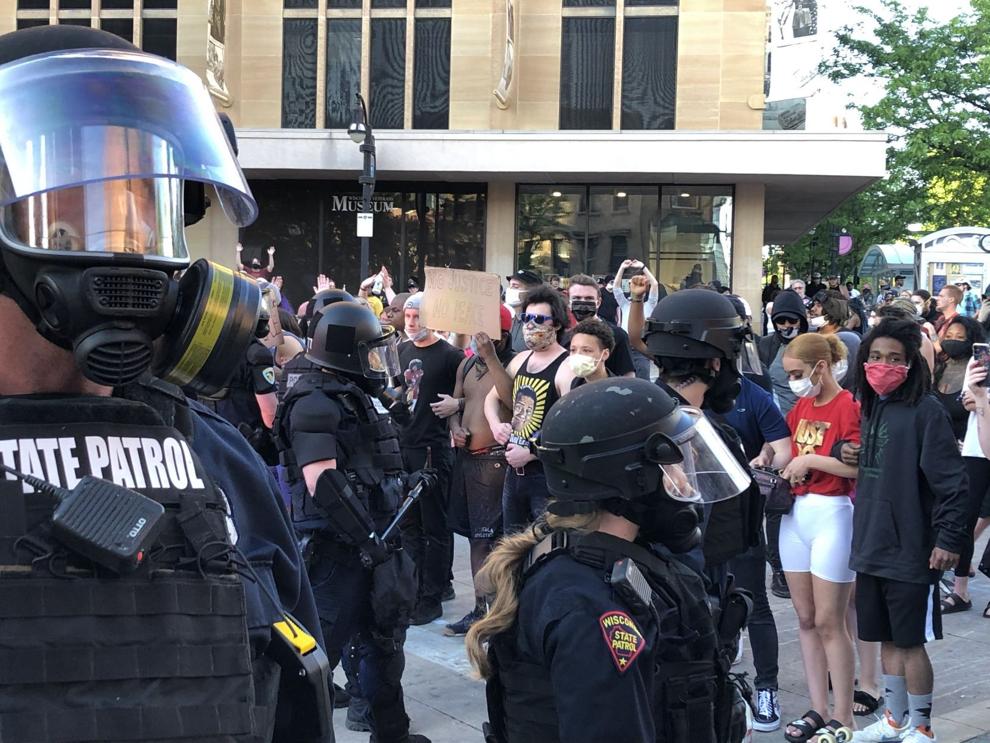 Madison protest turns destructive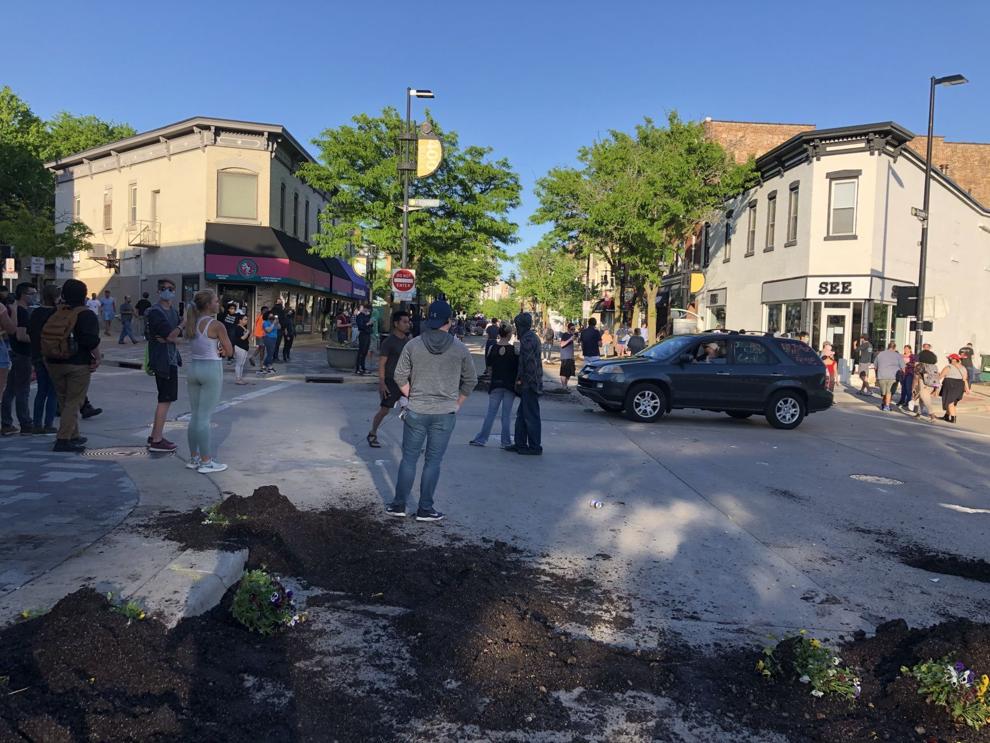 Madison protest turns destructive
Madison protest turns destructive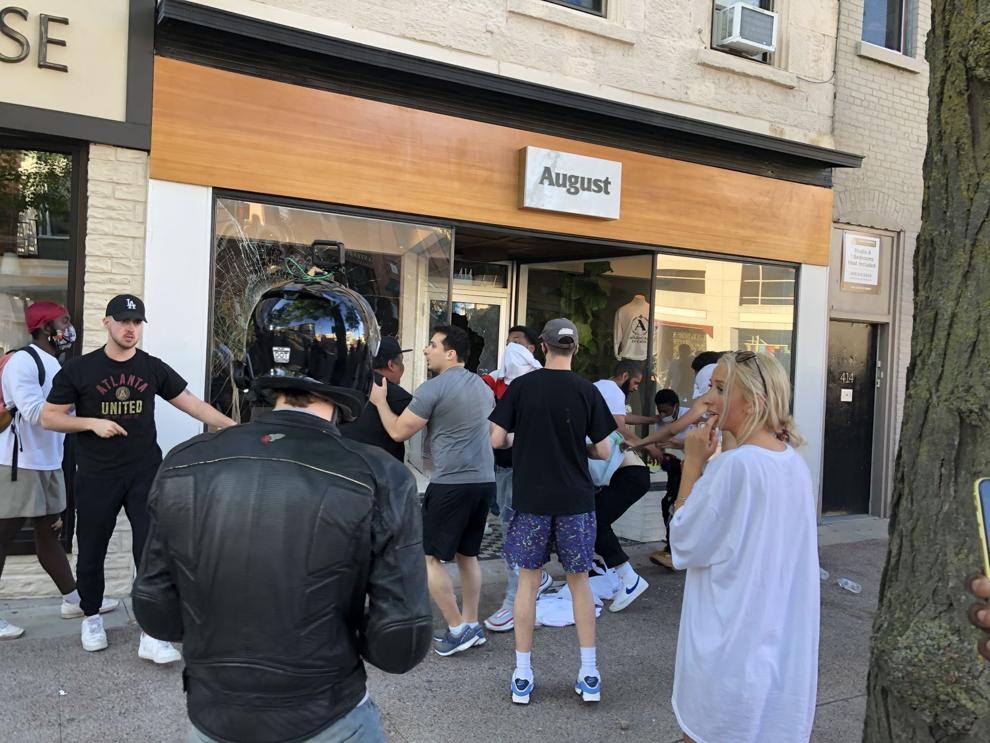 Madison protests turn destructive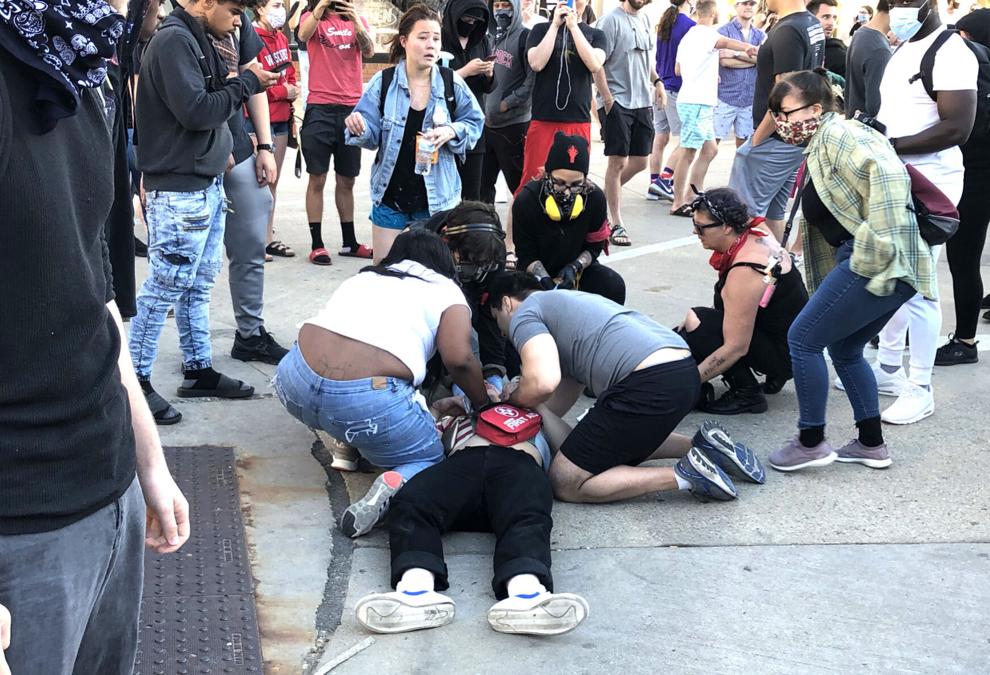 Madison protests turn destructive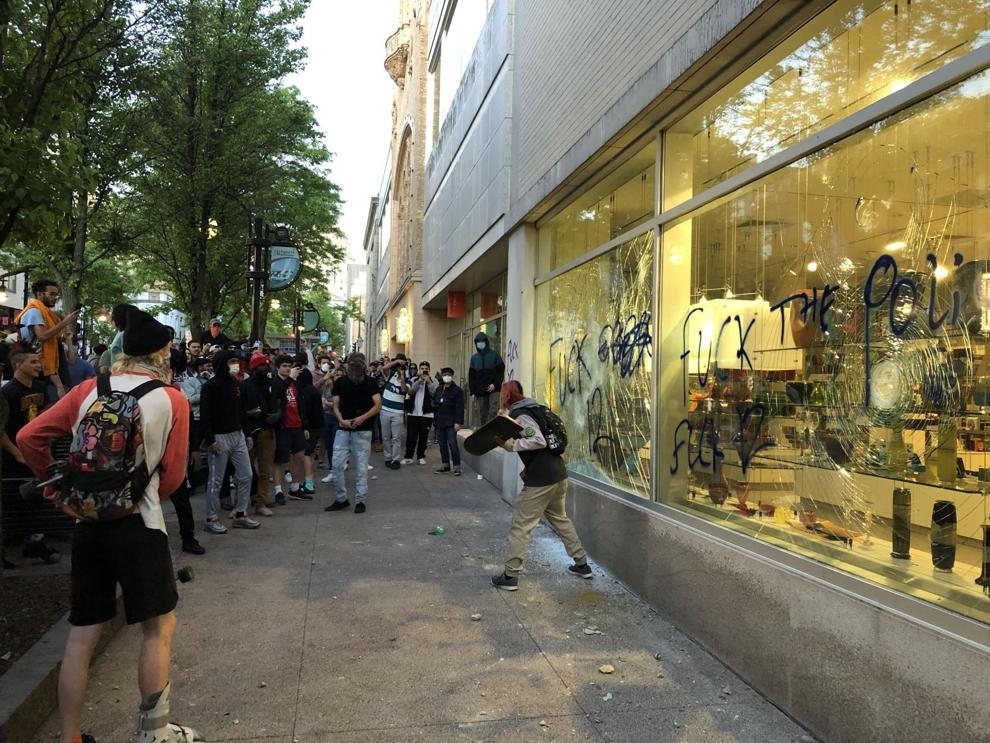 Madison protest turns destructive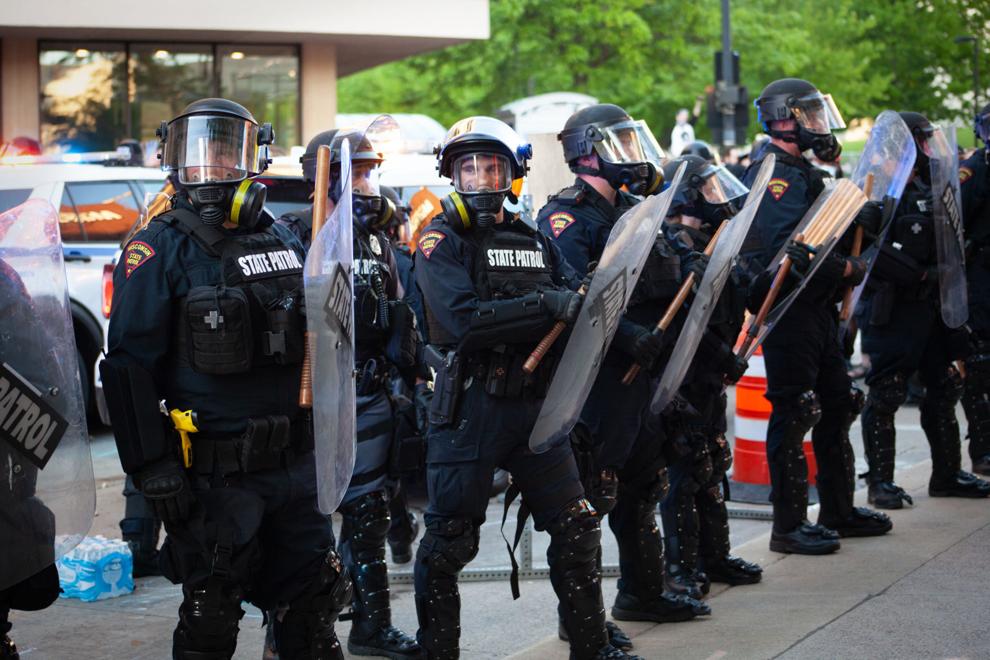 Madison protest turns destructive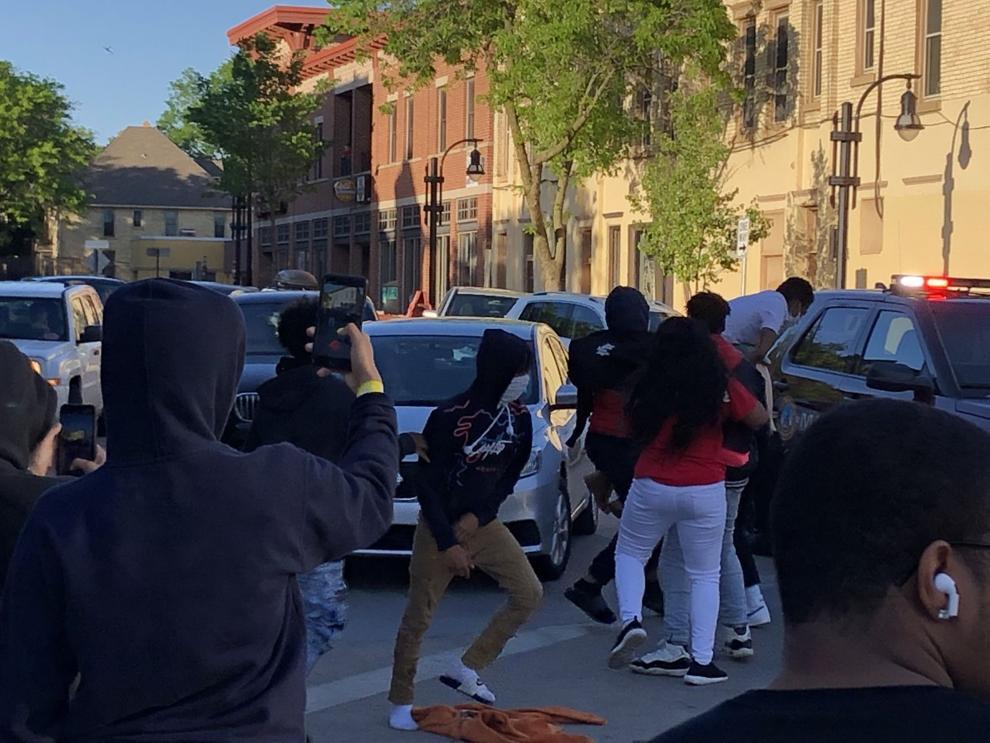 Madison protest turns destructive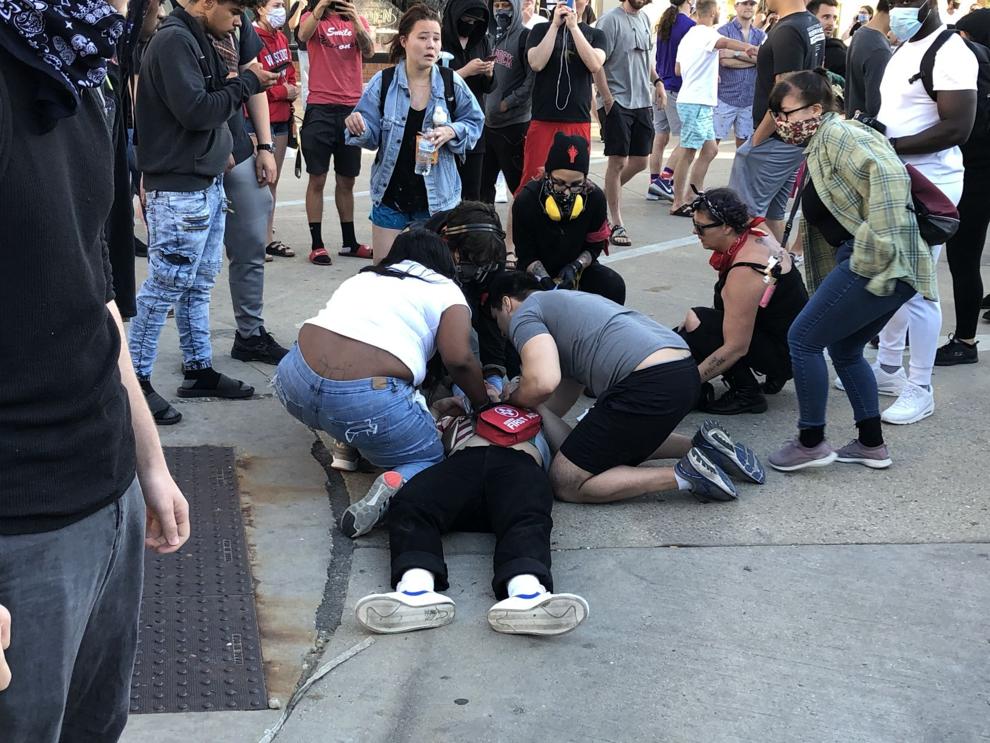 Madison protest turns destructive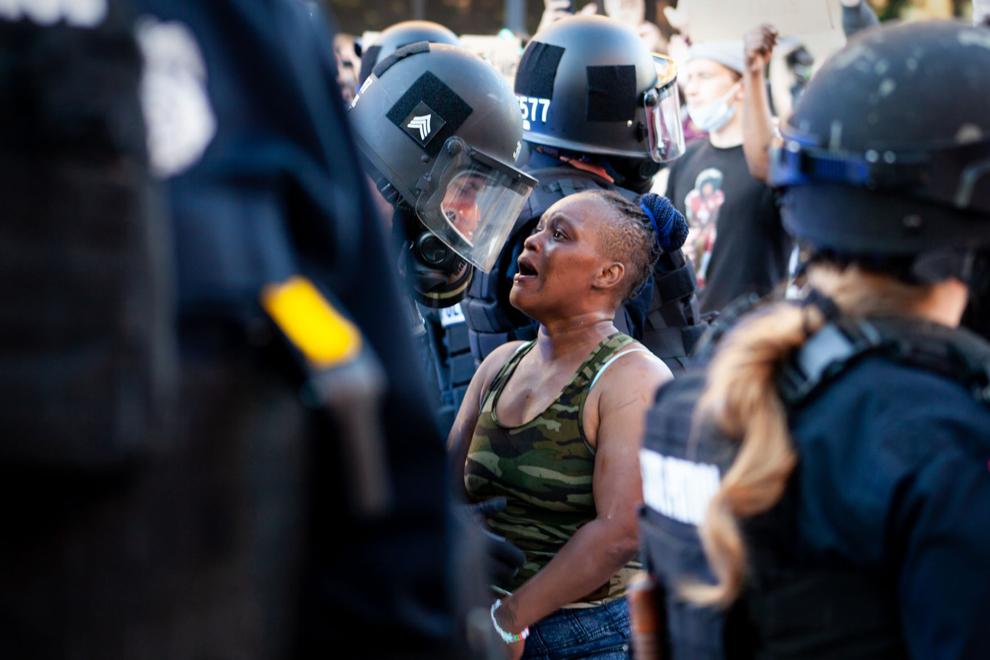 Madison protest turns destructive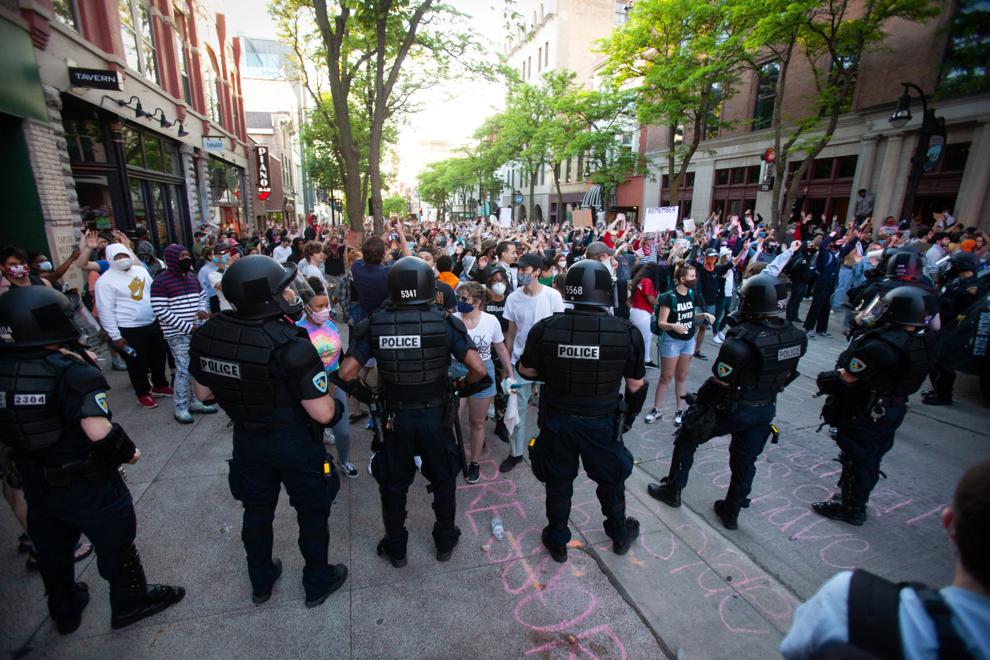 Madison protest turns destructive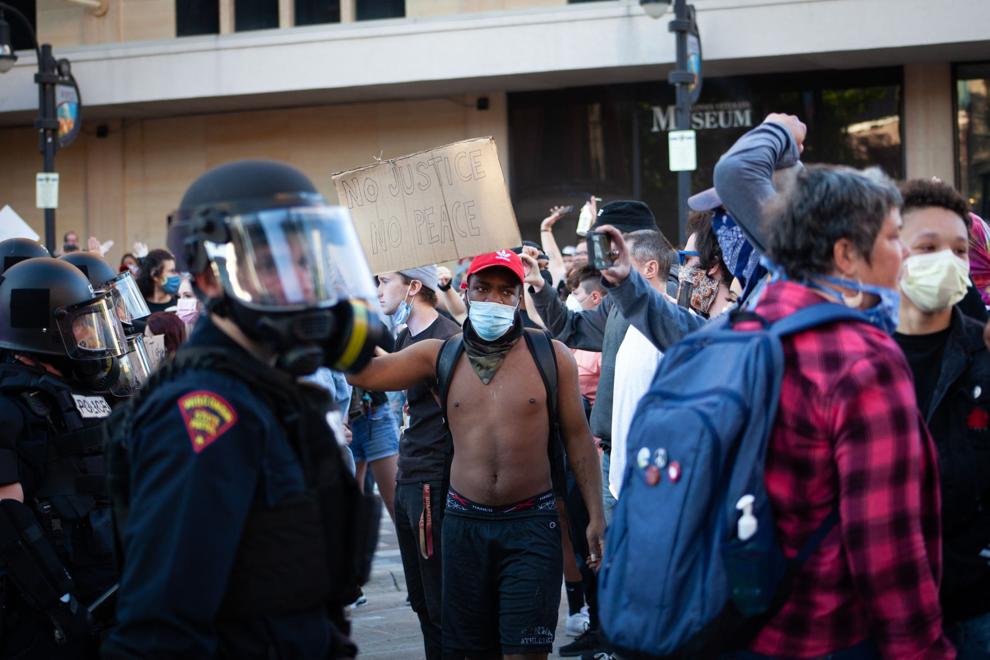 Madison protest turns destructive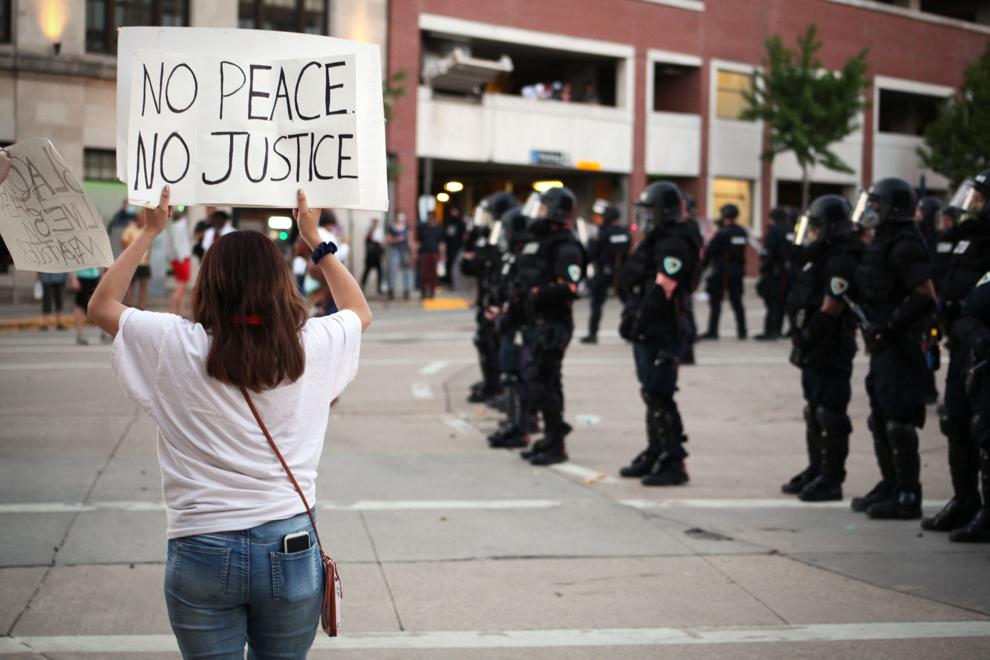 "Justice for George" rally in Madison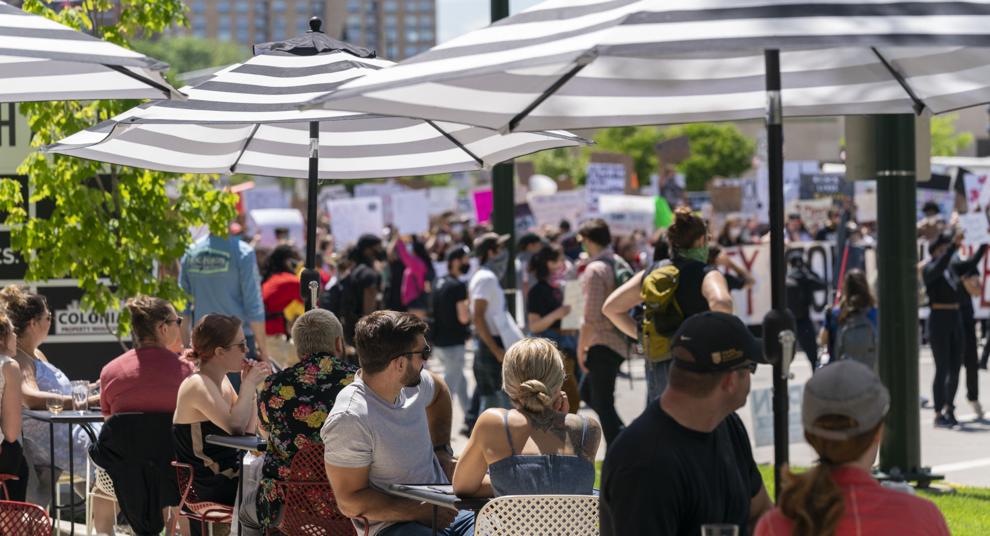 "Justice for George" rally in Madison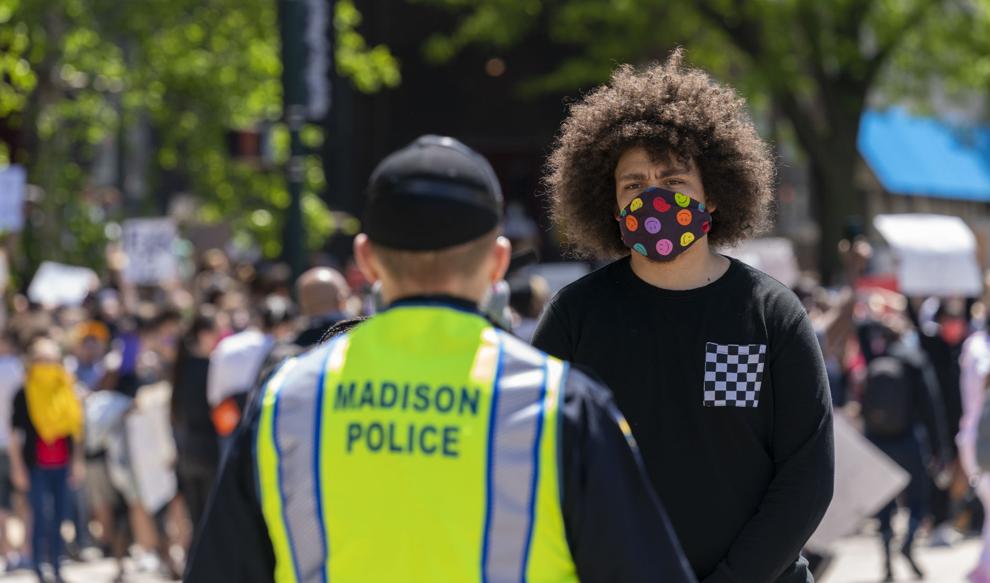 "Justice for George" rally in Madison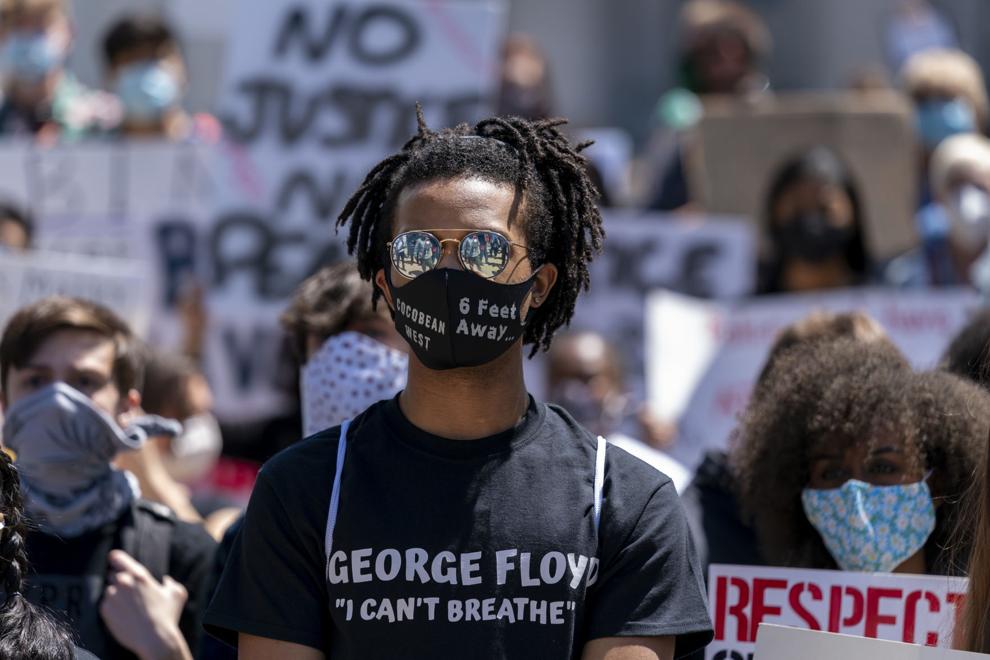 "Justice for George" rally in Madison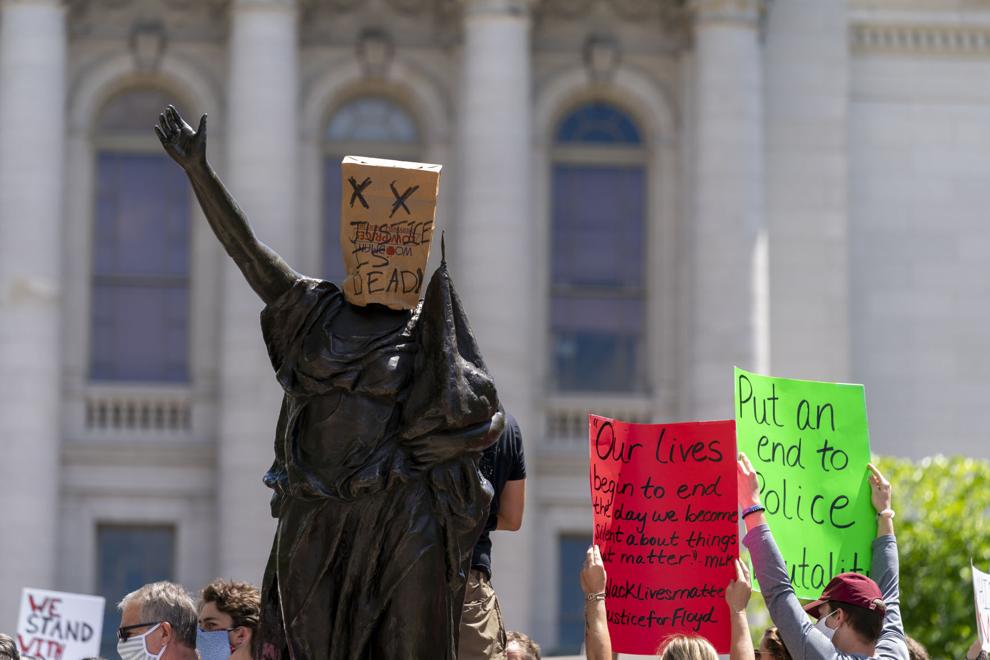 "Justice for George" rally in Madison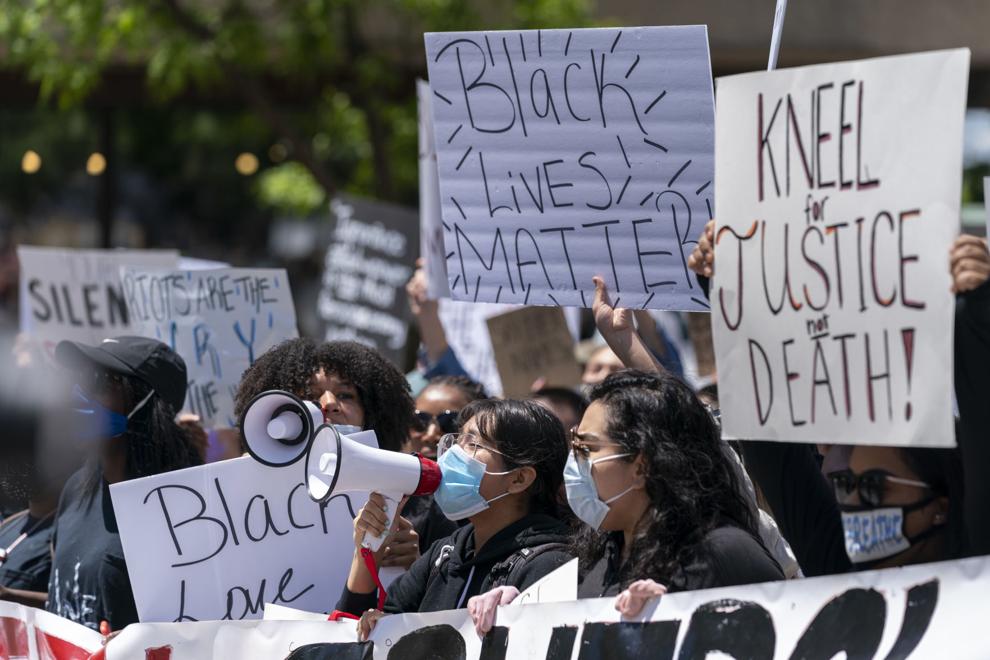 "Justice for George" rally in Madison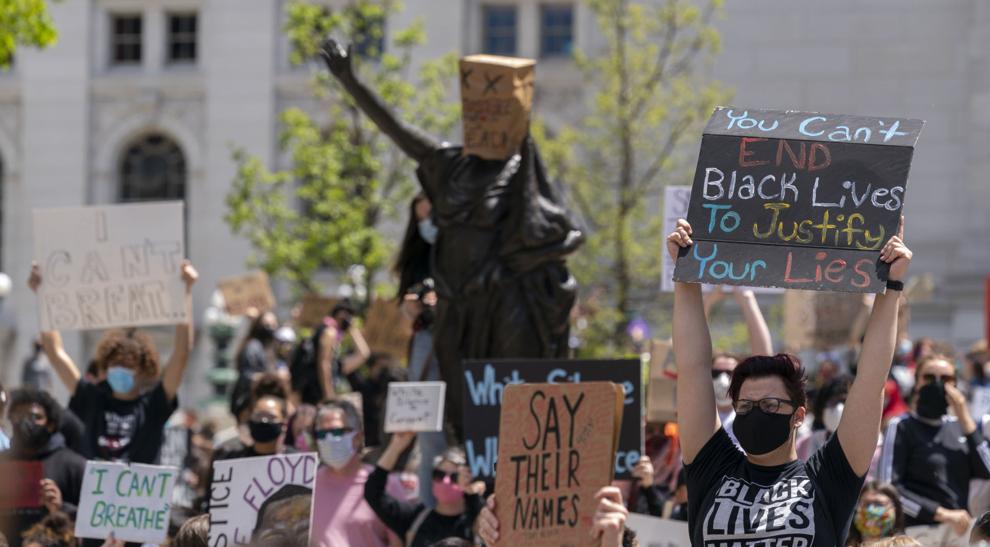 "Justice for George" rally in Madison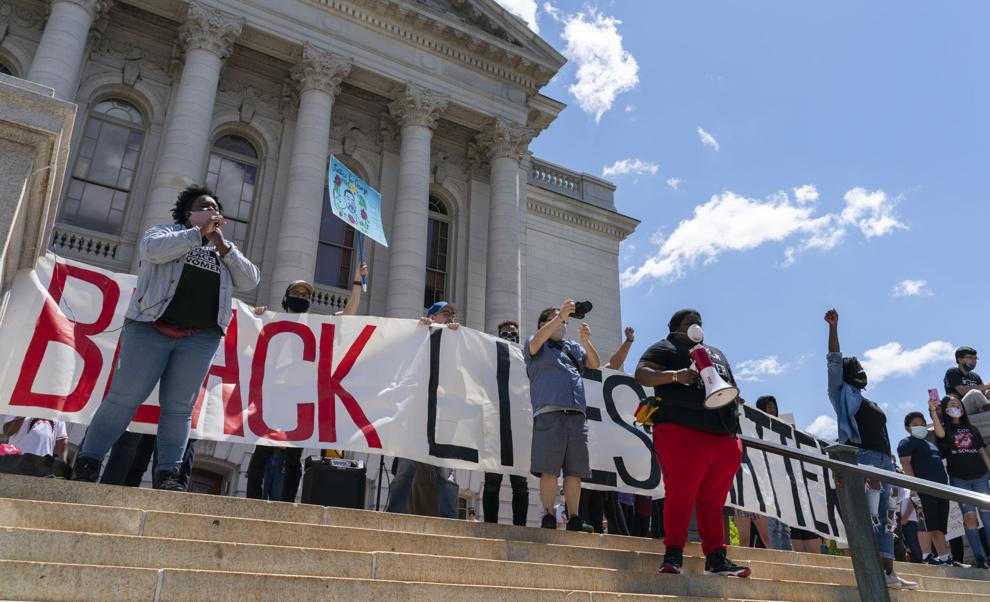 "Justice for George" rally in Madison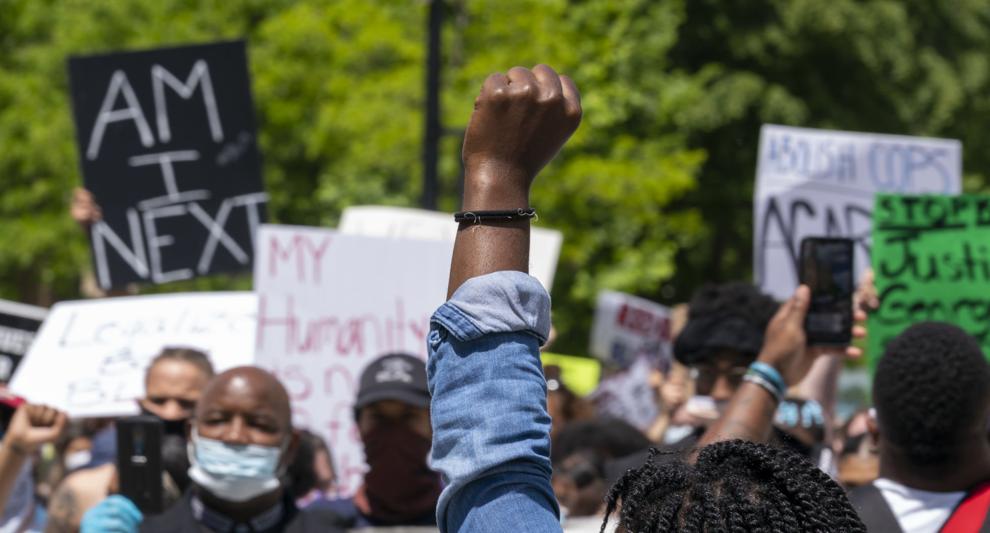 "Justice for George" rally in Madison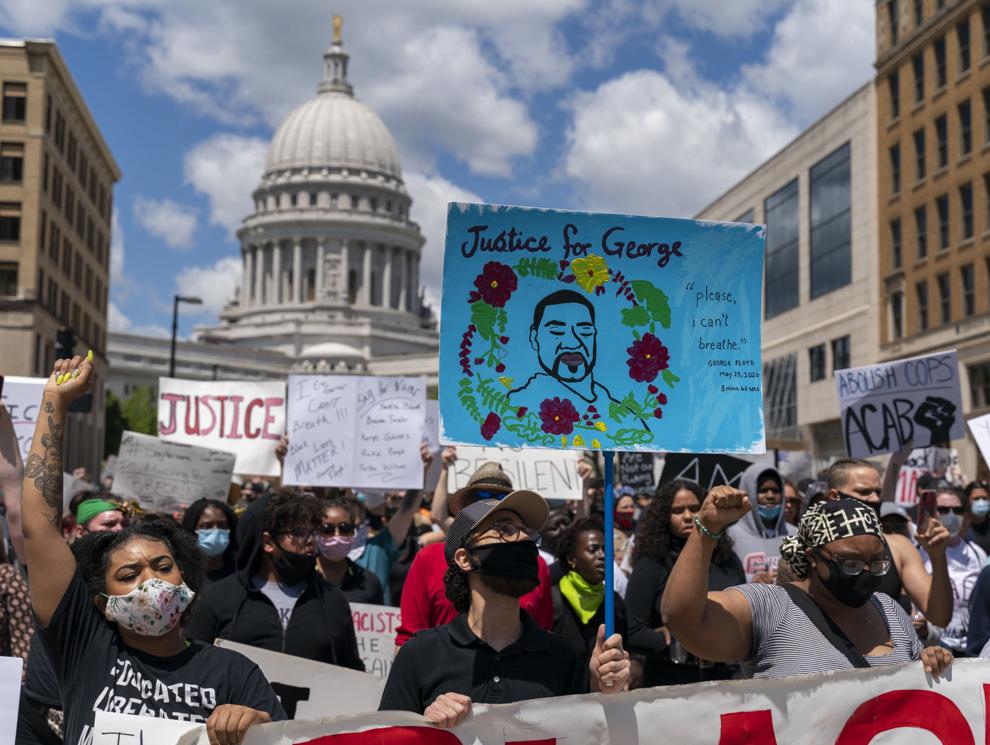 "Justice for George" rally in Madison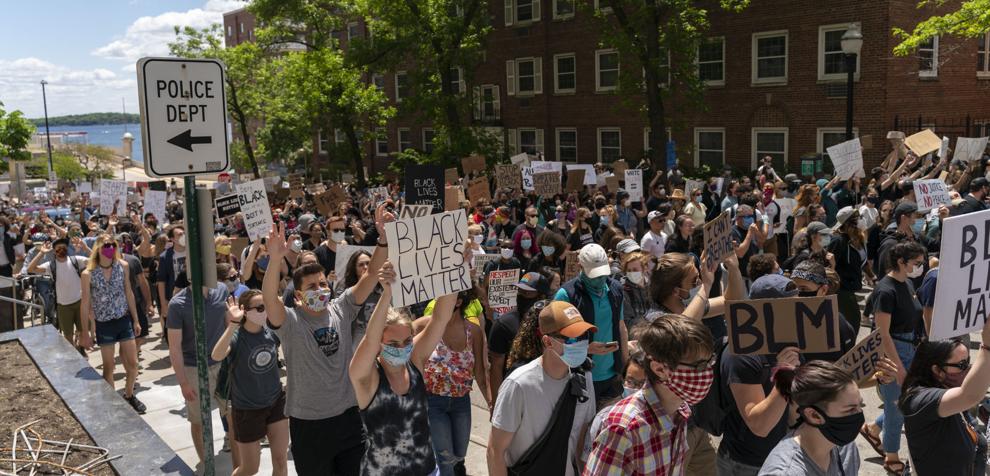 "Justice for George" rally in Madison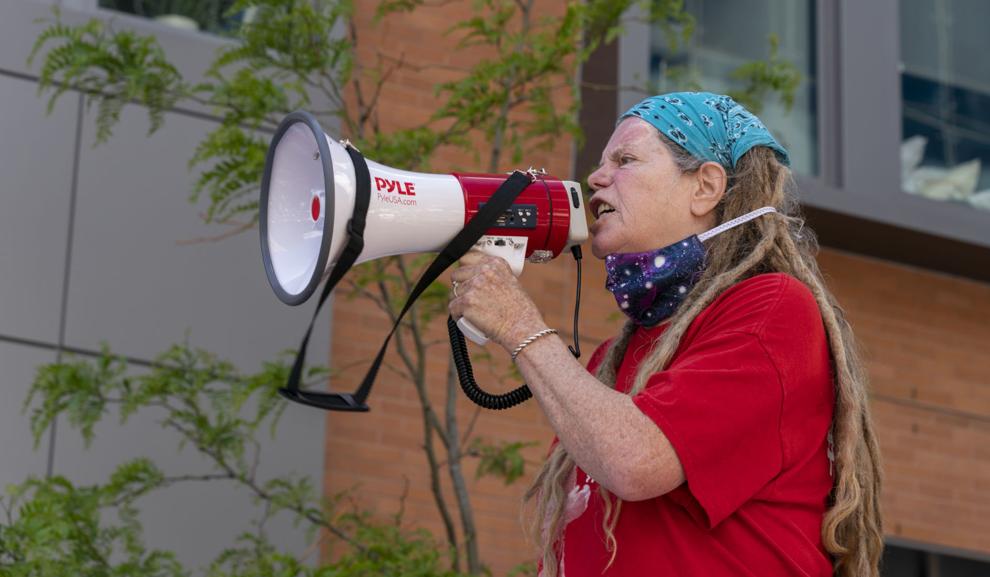 "Justice for George" rally in Madison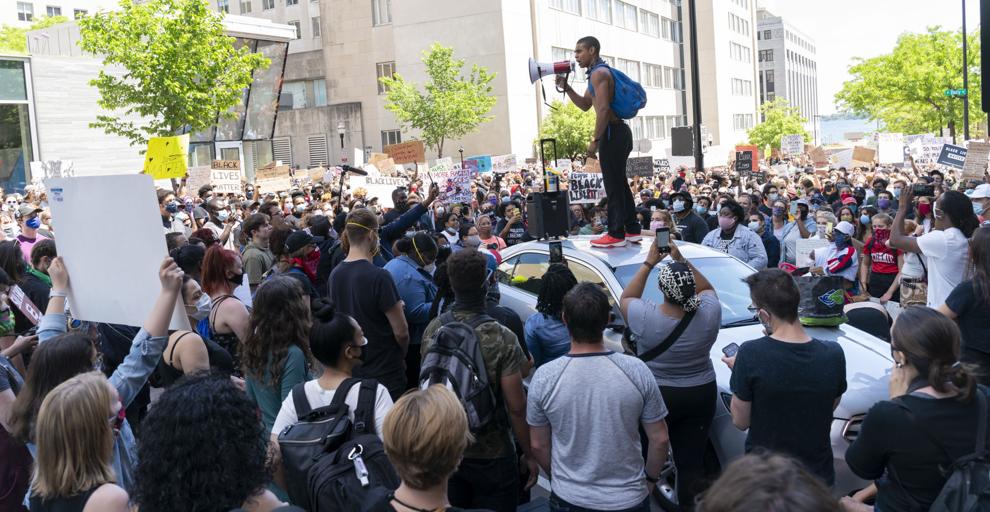 "Justice for George" rally in Madison
"Justice for George" rally in Madison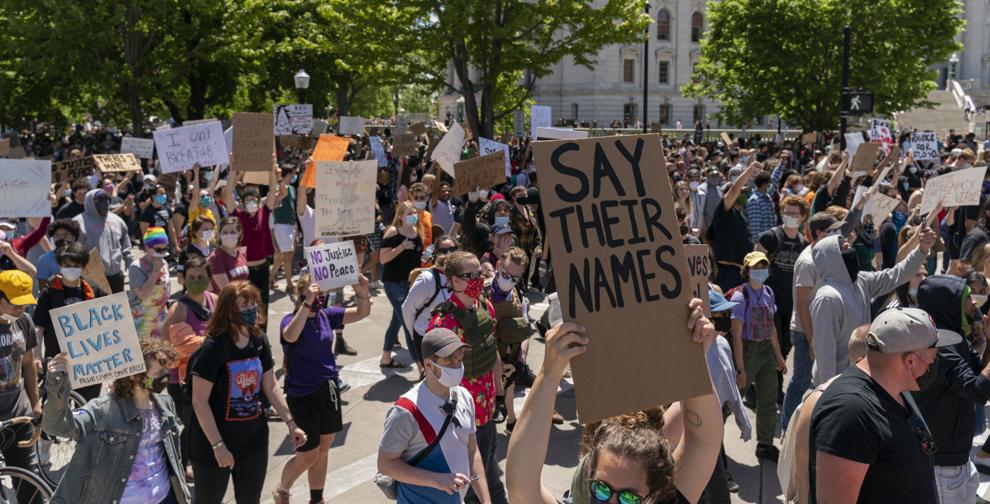 "Justice for George" rally in Madison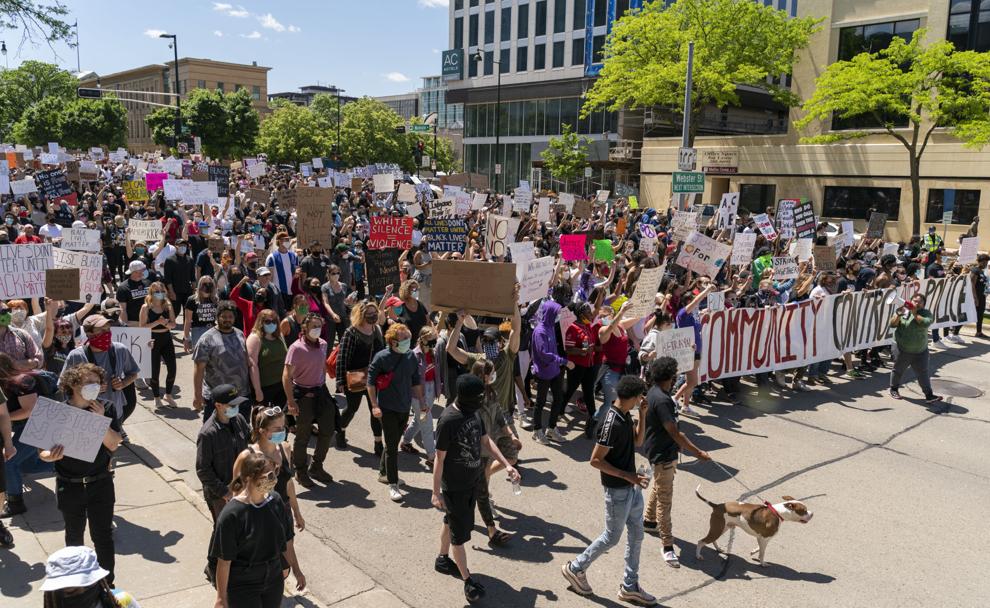 "Justice for George" rally in Madison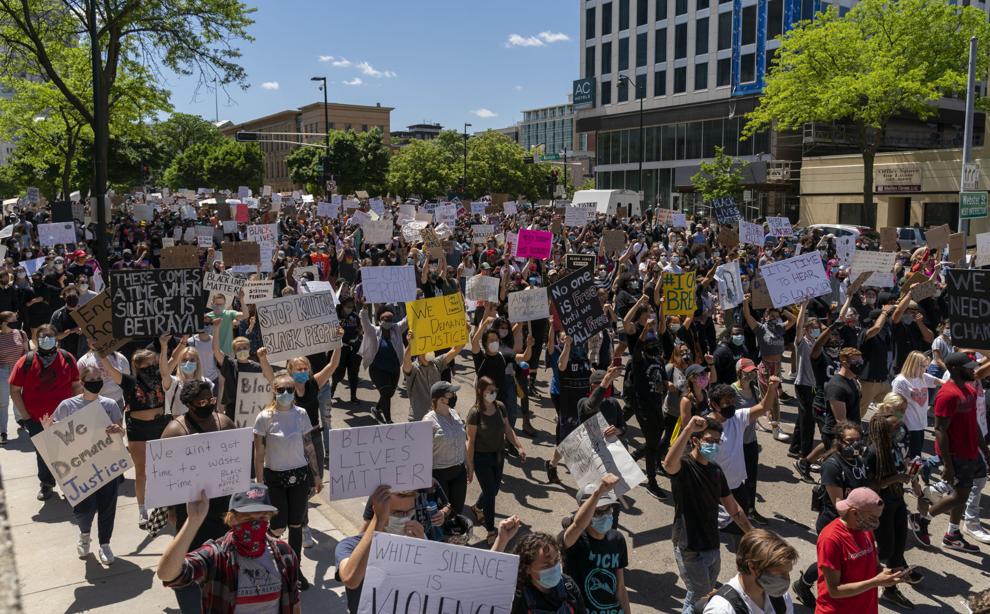 "Justice for George" rally in Madison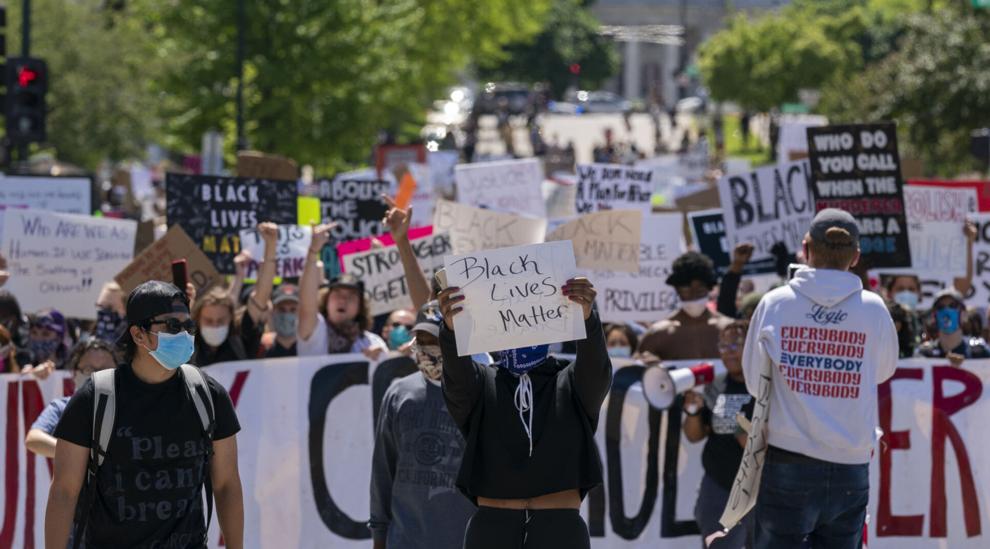 "Justice for George" rally in Madison