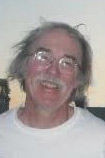 MADISON—John Montgomery Sigel, age 75, passed away unexpectedly on Sunday, May 17, 2020 of natural causes. While John had promised his daughters that he would live to be 92, he was able to pen his own obituary.
I was born Sept. 4, 1944. I was raised in a working class neighborhood in Pittsburgh, Pennsylvania, in a multigenerational family; father, Harry Norris Sigel; mother, Katharine Hortenstine Sigel; brother, Bob Sigel; grandmother Bertha Norris Sigel; aunts, Elinor Sigel and Lyla Fanning; and cousin, Don Fanning. I note here my 6 nephews: Quentin Sigel, Eugene Sigel, Christopher Sigel, Dylan Sigel, Benjamin Sigel, Swann Sigel.
I graduated from Avonworth High School in 1962. In 1966, I graduated from the University of Pittsburgh. My time there was interrupted by service as a Civil Rights worker in 1965 in the Mississippi delta. In 1966, I joined the Peace Corps and served in Kenya until 1970. I worked for much of my life as an outpatient metal health therapist. I spent many, too many years as a graduate student at the University of Wisconsin collecting mostly unused master's degrees. Later in my life I worked at Whole Foods Market in customer service. I traveled extensively in the American west, Europe, and especially Africa.
I want to give thanks and gratitude to the following; to the women in my life of whom I have very fond memories, especially Judy Jensen with whom I spent 6 years and with whom I hitchhiked across the Sahara Desert; to all my clients, especially those who did not call me in the middle of the night-I hope I gave good service; to all my friends over the years, especially Jack and Judy Vernon; to Ivy Garlynd for the cheesecakes; to the dogs in my life who provided such loyalty and companionship; to my many pairs of running shoes that helped me compete at a high level in competitive road racing; to my Trek 1400 bike that provided lovely rides and great workouts. To my little Honda Civic, the best car I ever had; to my various BMW motorcycles and all my adventures riding them; to Zen meditation and the personal journals that I began keeping at the age of 18 that gave me such insight and peace of mind; to the Oleson farm near Palmyra, where I lived for 11 years, the birthplace of both of my daughters and the best house I ever lived in; to Bob Dylan, the poet of my generation; to the Grateful Dead, by far the best concert band ever; to the Boundarywaters Wilderness Canoe Area, which provided such beauty and challenge, especially my many solo trips; to Madison, Wis., a special place to live; to the Pittsburgh Steelers and all their great seasons; to Amy Margulies, the mother of my children; and more than all of the preceding combined, to my 2 daughters Sasha Katharine Sigel born 1991 and Anika Norris Sigel born in 1996. They redefined for me the meaning of love; they were such wonderful daughters; I am blessed to have had them in my life. I am so proud of them; I could not have asked for better daughters. Beginning in 1991, Sasha and then Anika defined my world.
This was my life….don't forget me.
Cress Funeral & Cremation Service
3610 Speedway Road Madison
Cress Funeral & Cremation Service
3610 Speedway Road Madison
(608) 238-3434
To plant a tree in memory of John Sigel as a living tribute, please visit Tribute Store.
Obituaries Newsletter
Sign up to get the most recent local obituaries delivered to your inbox.