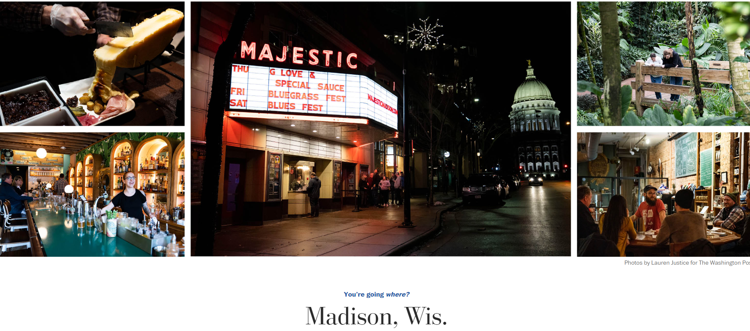 We already know it, because we live here, and, well, we just know it!
You have free articles remaining.
But it's always interesting and somewhat enlightening to get an outsider's perspective on your town, and the Washington Post has provided exactly that this week with a travel story on Madison, and why it's such a great/fun/interesting place to visit.
Reporter Kate Silver and photographer Lauren Justice captured many of the staples that made Madison, Madison — but also gave their readers some perspective on the uniqueness of the city.
Writes Silver: "If you're coming from a larger city, Madison is an easygoing break from the chaos. If you're coming from a smaller town, it's a culture-filled adventure."