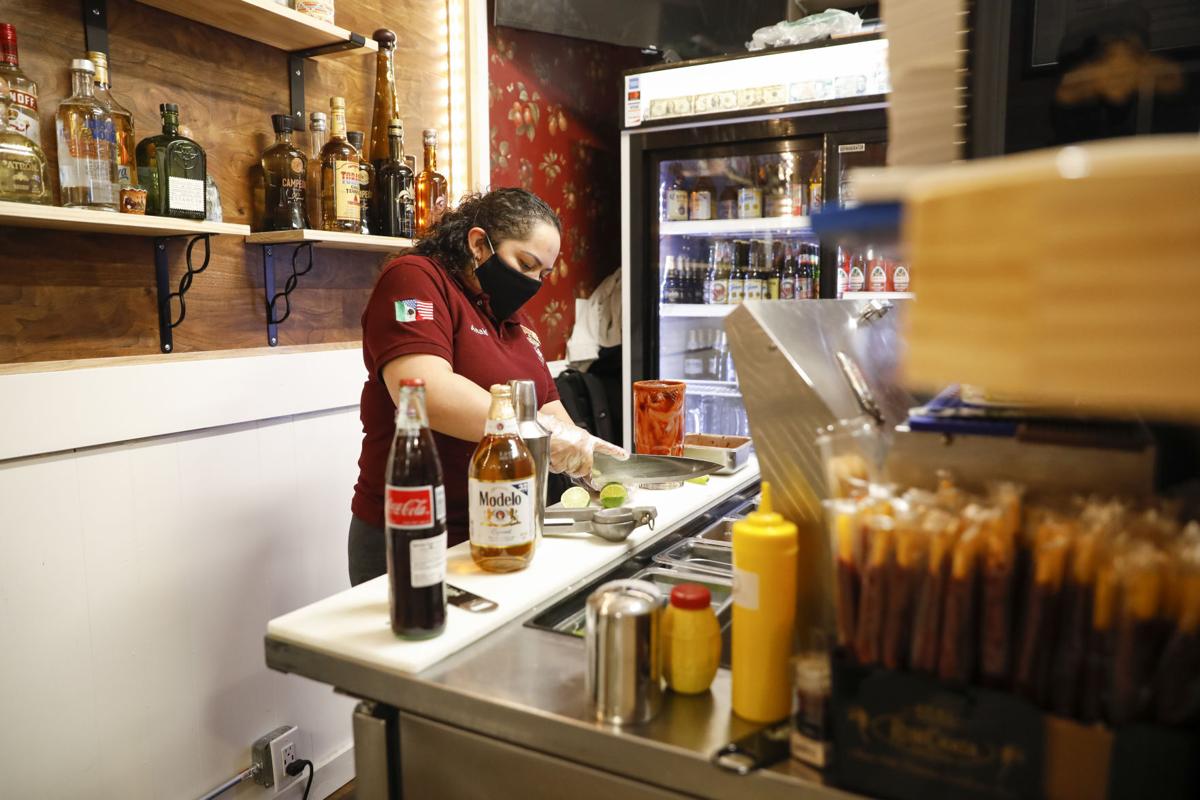 Licensed Dane County businesses could see a savings when they next renew their licenses, thanks to a proposed COVID-19 credit announced by city and county officials on Thursday in an effort to help struggling businesses recover from pandemic.
The credit would be available to businesses licensed through Public Health Madison & Dane County, including restaurants, bars, hotels, campgrounds and tattoo parlors. When businesses renew their licenses for the 2021-22 license year, Public Health would automatically deduct 30% from the fee. For businesses that hold the agency's most popular license, that will mean a savings of around $165.
With an estimated 3,500 qualifying businesses, the agency estimates the total cost of the initiative at $568,000, drawn from the Public Health reserve fund into which such license fees are paid.
"The COVID-19 pandemic has impacted countless area businesses and establishments over the past year — forcing many to question how they will be able to make ends meet," said Dane County Executive Joe Parisi in a press release. 
A credit of around $165 on average may not seem like much, but Parisi said that "every bit of support helps."
Resolutions authorizing the credit would need to be approved by Madison's City Council and the Dane County Board. Both bodies are expected to approve the measure in the coming weeks.
Laila Borokhim, owner of Layla's restaurant, estimated the credit would save her around $120, or, as she thinks of it, the amount she'd make from serving about 10 people. 
"I know that they're doing the best that they can with what they have," she said of the agency. "It's nice that they're trying and showing that they feel for us."
Borokhim's restaurant is set to reopen today after a several-month winter hiatus. Just two weeks ago, she received the forgivable loan she'd applied for through the federal Paycheck Protection Program. Before that, she waited six months to receive her first unemployment check. With bills piling up, the money goes quickly, she said.
"With what's happened in the past year with my business life, it's like all of a sudden I get this lump sum of money that I've been waiting for, and within hours — or minutes even — I spend like thousands of dollars, just on things that I haven't been paying.
"It's not like we're winning the lottery. We're just getting what we were supposed to."
The pandemic has changed the way the public health department works with businesses. Staff who would usually have conducted annual inspections and provided ongoing consultation switched to following up on outbreaks and helping businesses implement pandemic-safe protocols. 
The agency was looking for another way to help those businesses, Director Janel Heinrich explained at a Thursday press briefing. "We know that the pandemic has been extremely challenging for licensed establishment operators," Heinrich said. "We've all been paying careful attention about how we can provide support, not just in the ways that we engage with them on daily operations for inspections, education and outreach, but we feel that it's prudent to be able to demonstrate that in the rebate."
Editor's note: A previous version of this story incorrectly implied that the license credit program has been approved, but the resolution is still moving through the approval process. 
Share your opinion on this topic by sending a letter to the editor to tctvoice@madison.com. Include your full name, hometown and phone number. Your name and town will be published. The phone number is for verification purposes only. Please keep your letter to 250 words or less.