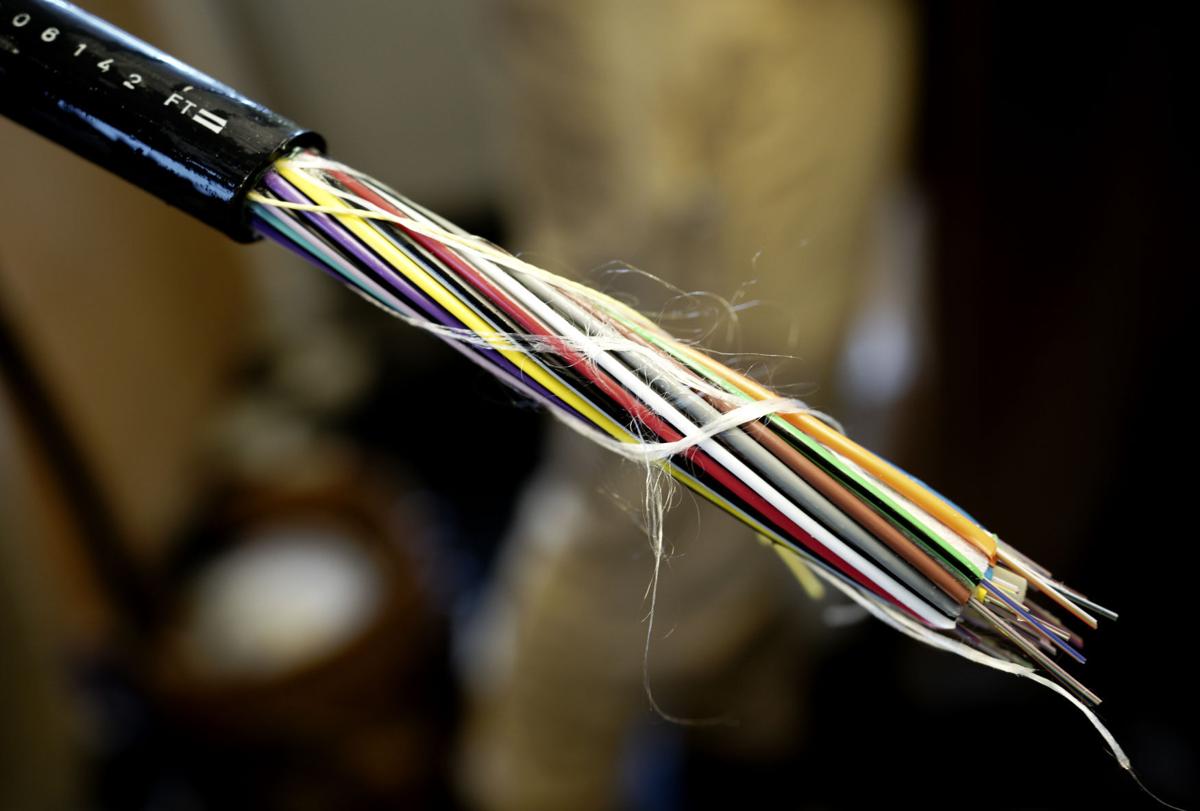 At a Wednesday listening session, small business owners from across the state told Lt. Gov. Mandela Barnes and the state's economic development agency about the policy changes they believe will help businesses like theirs recover from the pandemic and thrive in the years ahead. High on the list: expanding access to broadband internet and BadgerCare.
The event comes as the Legislature begins its budget process, choosing which measures from Gov. Tony Evers' $91 billion two-year spending plan to toss and which to keep. Already, the state has spent more than $370 million in federal dollars allocated through the CARES Act to support Wisconsin small businesses, farms and the hospitality and tourism industry. And just yesterday, Evers announced that the state would use more than $46 million in remaining CARES Act dollars to provide $5,000 grants to an estimated 9,300 small businesses across the state that applied for pandemic relief.
Still, Barnes said, there's more to do. "It's not time for us to just wash our hands and walk away and think that the job is done, because it's not," Barnes said. "We have to make sure that the economy recovers and is even stronger than before the pandemic."
Sam Rikkers, deputy secretary and chief operating officer for the Wisconsin Economic Development Corporation, said his agency has watched as the pandemic has taken a disproportionate toll on people of color. 
"This is particularly tough in a state that leads the country in racial economic disparities," Rikkers said. "So as a state and as a country, we really can't just retrace our steps back to where we were, where things always have been. We have to follow our state's command in charge forward."
On Tuesday, the agency announced a new set of priorities that would guide its work going forward. The new approach looks at the various non-economic factors that can shape a person's ability to work or pursue training, including health, transportation, and access to quality child care and broadband internet.
The handful of business owners who spoke at the Wednesday listening session seemed to agree with the WEDC's broader view of economic development. Convened by small business advocacy organization Main Street Alliance of Wisconsin, they called for expanding eligibility for the state's health insurance program, bringing broadband internet to rural Wisconsin, addressing a crisis in child care access and reconsidering the sub-minimum wage for tipped employees, among other measures. 
Unaffordable insurance premiums
Top of mind for Michelle Tressler, vice president and co-owner of Hinterland Brewing in Green Bay: health insurance costs. Unlike many restaurants, her company offers health insurance to its employees, but the price for the company's policy spiked around the same time the pandemic started. Now premiums can be as high as $1,800 a month for a family, and while the company pays half the employee's portion, Tressler said, "most just simply can't afford it."
She watched as staff who were laid off during the pandemic signed up for BadgerCare Plus, the state's health insurance program for low-income Wisconsinites, and then chose to stick with it even after returning to work. That, Tressler said, was "super eye-opening" for her.
"They've had tremendous care under BadgerCare, and the amount of money that they're spending out of their paycheck percentage-wise to participate in our private insurance plan was just incredible," Tressler said.
Conversations about health care access often focus on the lowest end of the economic spectrum, but Tressler notes there are also concerns for families who are making something closer to a middle class income. Some of her employees on BadgerCare could lose eligibility if they get a raise or a promotion leaving both the employees and the company at a disadvantage.
"If you're looking to advance somebody's career and their employment, and you sit down for their review and they say, 'You know, if I get a $5,000 raise or a $2,000 raise this year, I won't qualify for health care for my kids,' it's tough. These are tough decisions," Tressler said.
She'd like to see BadgerCare eligibility expanded to include individuals and families with higher incomes. 
Daniel Jacobs, co-owner of JVR Group, which runs four Milwaukee restaurants, said such a change is "extremely important ... so we can get affordable health care and to the people that need it most.
"The pandemic has shown us that low-income families (and) people of color are disproportionately not under any sort of health care plans," Jacobs said. "Hopefully we can kind of help expand this quite a bit."
BadgerCare as a rural boost
Kriss Marion, who owns Circle M Farm, a 20-acre sheep farm and bed-and-breakfast in Blanchardville, said the need for employer-provided health insurance is a key reason that many farm families take off-farm jobs. 
"That really squashes innovation in the farm economy which, as you can imagine, is pretty essential right now," Marion said. 
Expanding BadgerCare Plus eligibility would provide a much needed boost to small towns like hers by allowing people to dedicate themselves fully to their own businesses, without the fear of being uninsured. 
"BadgerCare would actually enable a lot more entrepreneurship for us out here in rural communities," Marion said. "If you're just thinking about it as welfare for people who are in a lower income bracket, you're really missing out on a big piece of the picture.
"We can't afford to have empty storefronts on our two-block Main Streets. We have beautiful historic buildings that will fall down if people can't invest in them," Marion said, calling the disincentives to entrepreneurship a "catastrophic loss for rural communities."
Lt. Gov. Barnes agreed, noting he's heard from the farmers he's visited that they're worried their kids won't keep the farms. "One of the most prohibiting things from making that happen is access to health care," Barnes said. "They're not sure if they're if they're going to have access to health insurance or not."
Marion called that proposal "huge" for rural communities like hers. Her bed-and-breakfast is located in one of the farthest properties from central Blanchardville to still be able to use the village's broadband system, run through a reclaimed phone line, she said. 
"Without that broadband, there's no way we'd be able to communicate with customers and get them coming back here," Marion said. "I've helped five other bed-and-breakfasts start in this community, and none of them can make it without broadband." 
Expanding broadband would not only promote rural business, she said. It could also draw more residents. She's seen customers who stay at her bed-and-breakfast and later look to move to the area. 
Interest in rural properties is up this year, she said, "but without broadband coming out to these properties and communities, those folks are going to stop looking, and we're going to miss this amazing opportunity to shift some of our population out to the countryside, where we really need people to enliven our communities."
Share your opinion on this topic by sending a letter to the editor to tctvoice@madison.com. Include your full name, hometown and phone number. Your name and town will be published. The phone number is for verification purposes only. Please keep your letter to 250 words or less.