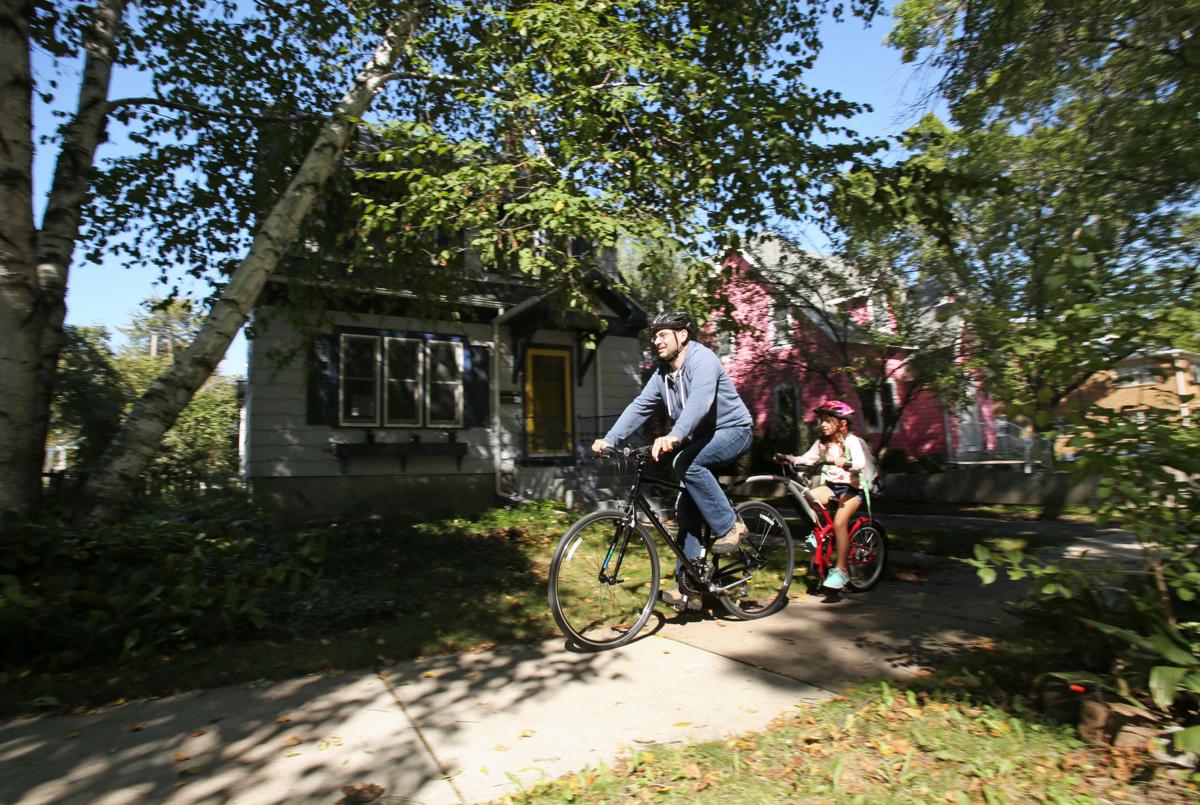 It's a compliment, really: One of the best things about the Bay Creek Neighborhood is that there is always an escape route.
It is easy to get out of there, but no one seems to want to leave.
The second best thing might be that not many people seem to know it as a defined neighborhood, which just means the population cycle in Madison is a bit forgetful.
After all, as far back as 1895, this newspaper carried an article extolling the area as a "Quondam Wilderness Now an Imposing Suburb."
Bay Creek has moved up — real estate copy, always reliable, extolls it as a happening place for "young professionals" — but now it's a quondam (former) suburb.
Long called "South Madison," its residents voted it into the city in 1923. It is bordered by Monona Bay to the north, Wingra Creek on the south and west, and Olin Park on the east.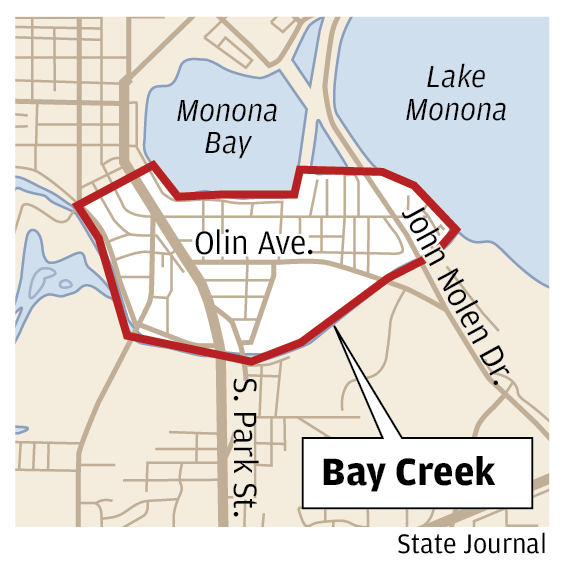 More familiar to city travelers might be the streets that split and frame the neighborhood: Lakeside Street, Olin Avenue, Park Street, John Nolen Drive and Wingra Drive.
A lot of people come through Bay Creek via Lakeside Street and don't stop, and that's a pity, because the journey disguises the destination so well that many passers-through don't even know they've been here.
What the drive-through crowd is missing, however, is multitudinous, not only in house colors (something about an unwritten Madison building code requiring at least one purple house per 1,000 households), but in types of homes, coziness of streets that frame enclaves of carefully tended hobbit-houses, even the patience of drivers on those streets.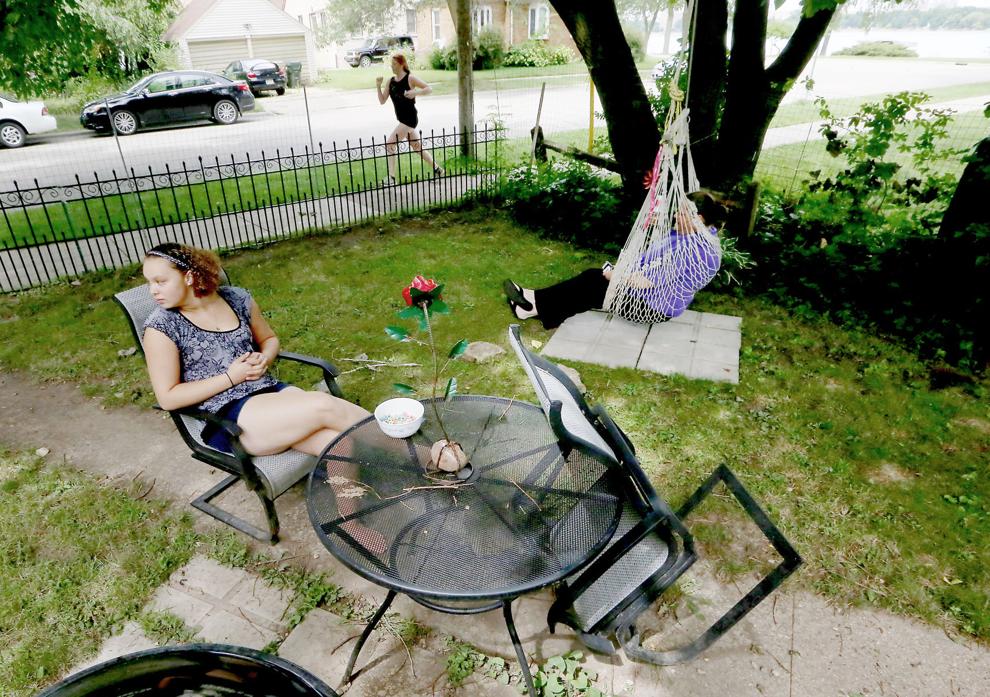 And the place is changing, seemingly without losing much of that mellowness. Merle Bailey has lived here for 35 years, renting two houses before buying one.
"It was an old working-class neighborhood at that time, with elderly people and a sprinkling of younger folks looking to buy small inexpensive homes," he said. He was drawn here, as many others employed by government or university or hospital, because lodging was cheap (then) and he could easily walk or bicycle to work.
"Water defines us here," said Bailey, who is retired. In addition to the natural water bodies, the Goodman Pool (and Park) is adjacent, for example.
"It's pretty green, by and large quiet, a little gentrified since I moved here, moving from working class to more middle and upper-middle class. Gives the neighborhood a vitality I like."
What's best about Bay Creek? "We don't have much of social conflict here, though it has become more homogenized, and then there's the proximity to everything," he said. (The 2010 census tagged Bay Creek as 83.6 percent white.)
"It's really close to Turville Point/Olin Park for access to lakes, and there is the entrance to the arboretum," he said. "And it is a quick jump to the Beltline and the Interstate."
The neighborhood also bumps against the Alliant Energy Center's Dane County fairgrounds. That includes the Coliseum, which can be a positive or a negative, depending on the weather, said Bailey: "If the wind is from the southwest, we get entertained whether we want to or not."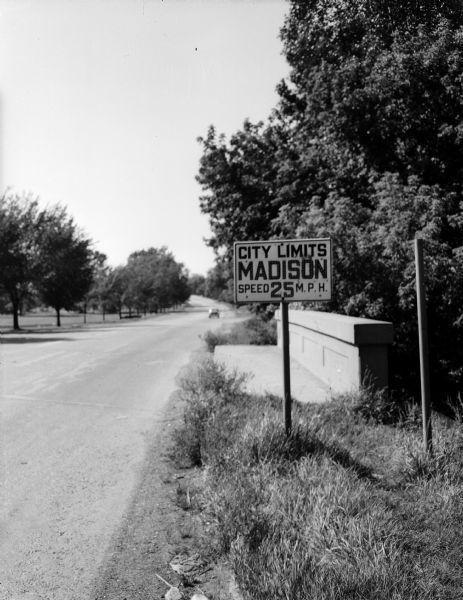 Sara Richards, who manages the neighborhood newsletter and has had 40 years to assess the good and the not-so-good, said Bay Creek comes out way ahead on the plus side.
"Mostly, it's the neighbors," she said. "A diverse and tolerant bunch of people," was her explanation for what makes the difference.
Like Bailey, she said residents appreciate the easy walk or short bus ride to work, "and it's easy to zip out to the Beltline.
"I like that this is not a pretentious neighborhood, that the houses are all different styles and the yards reflect all levels of care. This is not a for-show kind of place," she said.
The biggest recent controversies center on whether a resident can grow a garden on the terrace, and if someone doesn't like it, wouldn't it be better to just talk it over before complaining? The redevelopment of Park Street has been an agenda item for this neighborhood since Park Street was called "Oregon Street." How tall and how ugly would apartment buildings be, and won't that shut out the light to nearby residences, are also questions of the day.
"It's about scale and appearance," Richards said.
The relative flatness of the neighborhood enables easy bicycling everywhere, many homes are a cast or two away from good pan-fishing, and Bernie's Beach — named after Bernard J. Holtman, who owned a grocery on West Lakeside Street where children bought snacks before going to the beach, according to the invaluable reference book, Historic Madison's "The Origins of Some Madison, Wisconsin, Street Names" — is a popular meeting and family spot.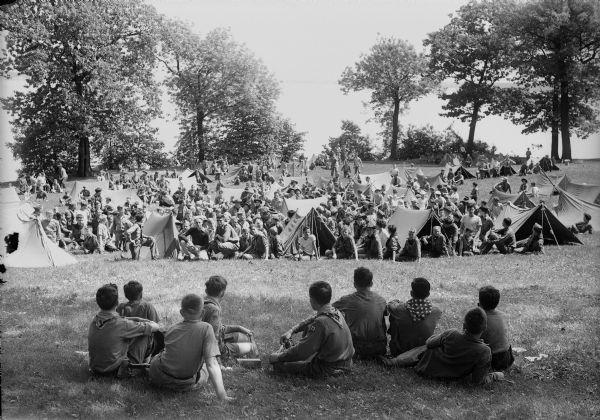 Franklin Elementary School (named after Benjamin Franklin and built in 1922) has 400 K-2 students and is spotted in the very center of the neighborhood, at 305 W. Lakeside St.
Residents may point these highlights out, along with an understated row of vital small businesses on Lakeside, but the best view of the neighborhood is gained by wandering those narrow streets, many of them named after early Madison residents. (Pond Street, for example, has nothing to do with water, but with the family that first lived there.)
The lake view houses are, as they are everywhere, the most well-appointed. And one of the strangest street-ends in Madison must be the tippy-tip of East Lakeside Street, at its most untraveled section that bends toward Lake Monona past a sprawling, visually unremarkable headquarters for the Wisconsin Medical Society.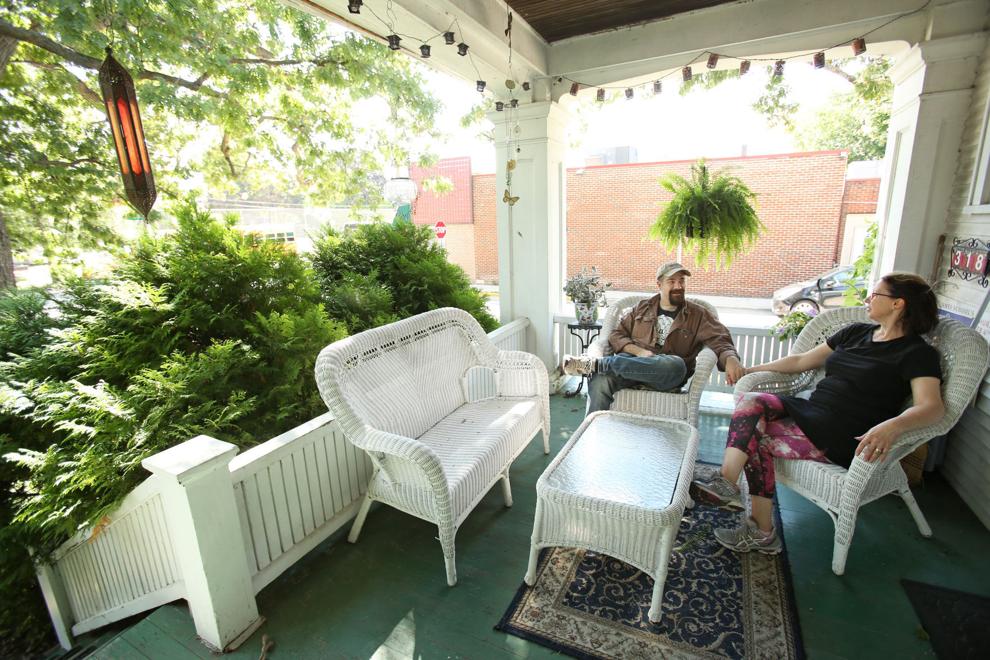 And as every taxi driver and many parents already know, O'Sheridan Street is Madison's only magic street.
If you drive north, toward the Capitol and Monona Bay, as you get closer to the Capitol, the building gets smaller. It is the only illusion in the neighborhood, but it is a good one.