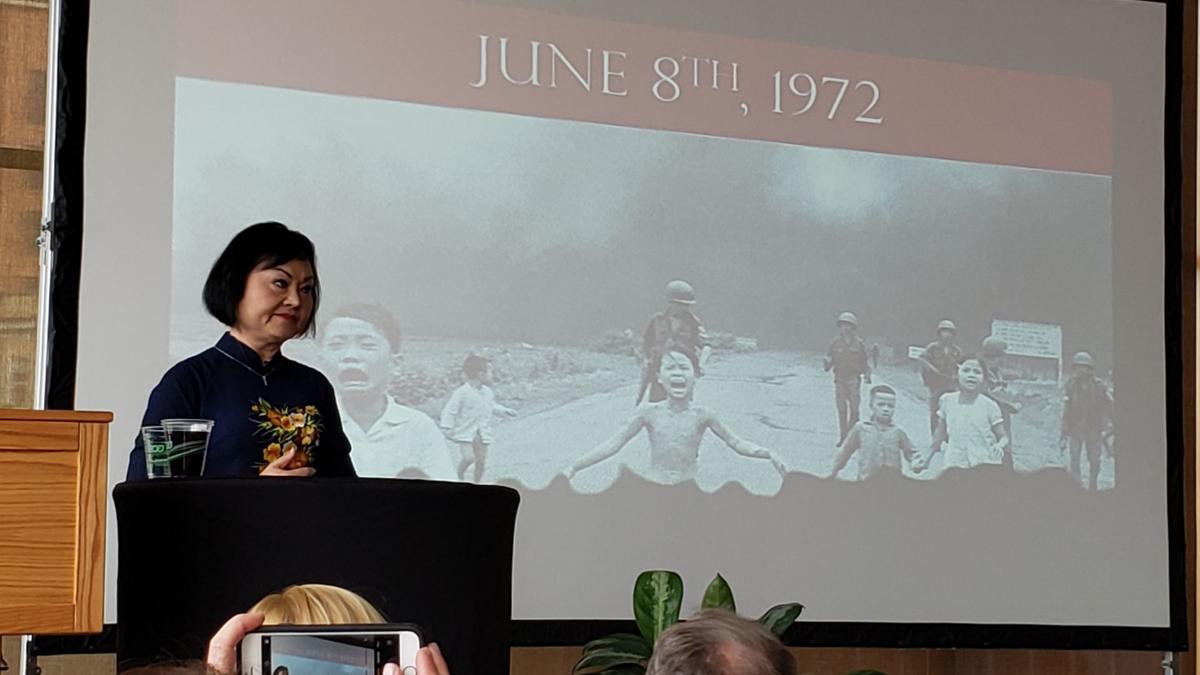 Kim Phúc will always have the scars, but the woman whose suffering as a girl after the napalm bombing of her village became an iconic image of the Vietnam War has found peace and forgiveness.
Phúc, known as the "napalm girl" from Nick Ut's Pulitzer Prize-winning photograph that captured her naked and in agony, was on the UW-Madison campus with him Saturday to share her story of a past of hate and bitterness replaced by a life of happiness and forgiveness.
"I believe peace, love and forgiveness will always be more powerful than bombs," Phúc said.
The ability to forgive those involved in the bombing — and the Vietnamese government which after the war used her as a "war symbol for the state" — came when she found Christianity, Phúc said.
"The list of my enemies became my prayer list," she said.
David Soumis, 69, was in Vietnam in 1972, serving in the U.S. Air Force. He remembers seeing the photo in the Stars and Stripes military newspaper.
"It's one of the most moving pictures that you could ever see," said Soumis, who wore a Veterans for Peace button to the event at the Pyle Center.
Ut was working as an Associated Press photographer when he captured the image.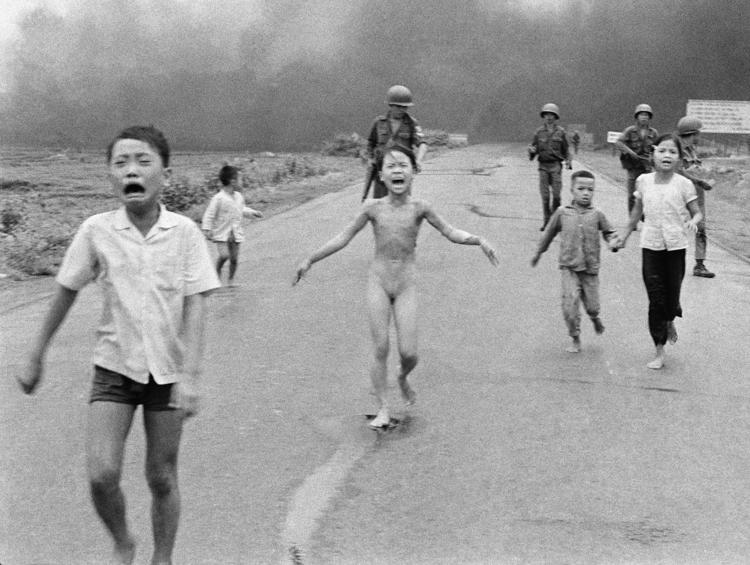 When she was 9, Phúc, now a Canadian citizen, said she knew nothing of pain until June 8, 1972, when the South Vietnamese military dropped napalm — a gasoline thickened with additives that sticks to the skin as it burns — on her small village of Trang Bang.
Ut recalled seeing smoke coming off Phúc's body as she ran down a road away from the village, bringing her to a hospital and demanding the staff treat her. Phúc credits Ut with saving her life.
You have free articles remaining.
Saturday marked the 47th anniversary of the bombing.
Phúc spent 14 months in the hospital and had 17 surgeries. The experience made her want to pursue a medical degree, she said.
But her studies in Saigon were cut short by the Vietnamese government, which she said controlled her and used her as propaganda.
It was in a Saigon library, though, that Phúc came across the Bible in 1982 and began her journey toward forgiveness.
Eventually, she said, the communist government allowed her to continue studying at the University of Havana in Cuba, where she met her husband, who is also from Vietnam.
The couple was approved to go on a honeymoon to Moscow, as the Soviet Union was another communist nation. Seeking freedom, Phúc and her husband got off the plane on the return flight during a refueling stop in Newfoundland, defecting to Canada. They now live in Toronto and have two children and a grandson.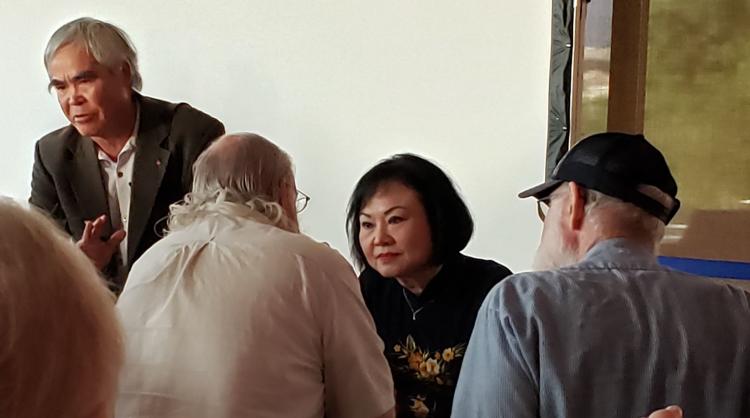 Heather Rabata got to the Pyle Center an hour early to hear what Phúc had to say about suffering and forgiveness. Having been diagnosed with bipolar disorder, Rabata said she understands "suffering on an intimate degree, and I'm just wanting to learn more."
"Whenever someone goes through suffering, you don't want to suffer alone," said Rabata, 45. "I think it would be honoring to this person who went through what she went through just to have an audience to share with, and I would just like to be here to listen and to learn."
Phúc drew laughter from the crowd several times, including recounting a call from a producer for "The Oprah Winfrey Show" inquiring if she wanted to go to Chicago for a filming, and after agreeing, Phúc asked the producer, "Tell me, who is Oprah?"
After her speech, Phúc signed copies of her 2017 book "Fire Road: The Napalm Girl's Journey through the Horrors of War to Faith, Forgiveness and Peace." The free event also raised funds for Children's Library International, which is building a library in the Vietnamese province where Phúc grew up.
Terri Cronk, of Madison, who attended the event, said, "The photo demonstrates the power of an image."