Epic Systems Corporation is not a public company. This statement is true in the literal sense — Epic is a privately held business — and it also encapsulates the organization's press-shy, hush-hush aura.
But the company is still loath to so much as issue a press release, and Faulkner apparently only agreed to speak with The New York Times after the paper said it would run a story with or without her cooperation.
Epic's desire to maintain a low media profile lies in stark contrast to the company's outsize presence in the Madison area. With some 6,800 employees, it is now the largest private employer in Dane County, and those employees have an enormous impact on everything from the Dane County Regional Airport to the current building boom in the downtown Madison apartment market.
Given that kind of imprint, what's with all the secrecy? What's there to know that one can't learn from the free self-guided tour Epic offers to visitors to its Verona campus? And what's it like to work there?
Join me for a peek behind the curtain. My three years there showed me why the company is so successful, why it attracts top talent, why so many people leave and why more will keep coming.
12 Principles*
For the uninitiated, Epic develops software for health care organizations. Its products cover the entire patient experience, from scheduling to clinical care to billing. The software is integrated by design, meaning all applications look to a single database and each patient has one record across an organization's network of hospitals and clinics.
Seeing that customers achieve the best outcomes is paramount to Epic's success. Faulkner's Forbes interview ends with a telling quote about why she comes to work: "If I had to circle one reason, it's for my customers."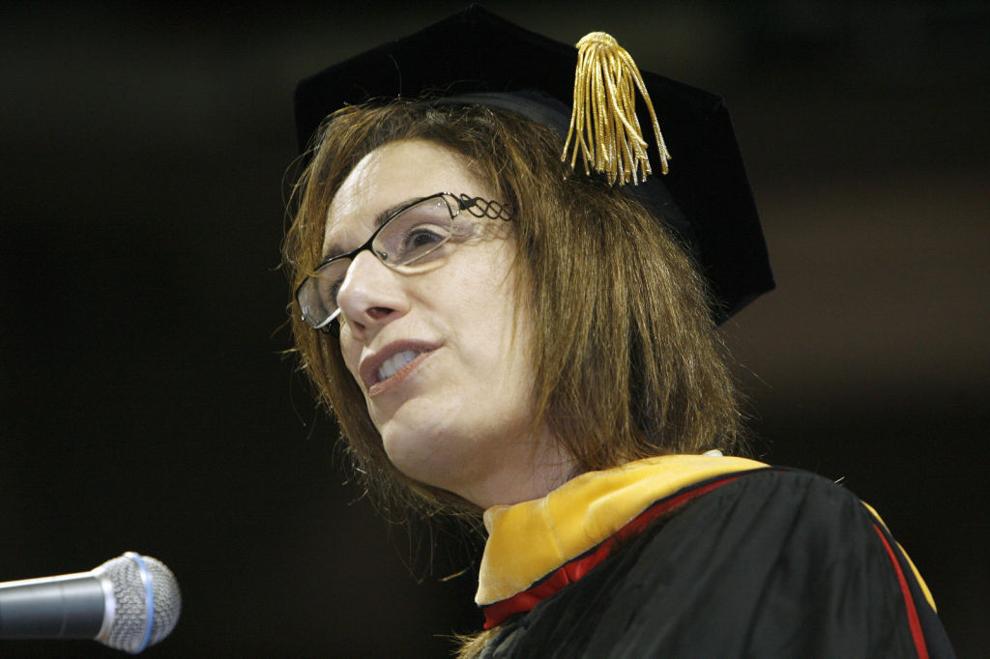 Maybe that sounds trite, but Epic needs its customers to succeed in a way that many companies don't. It attracts new business not with marketing campaigns but through word of mouth and superior scores from third-party research firms like Orem, Utah-based KLAS. It relies on customers and independent evaluators to give an honest sales pitch.
Epic's corporate philosophies and business practices revolve around common sense values. The company's mission statement is "Do good, have fun, make money," and its list of 12 Principles* (posted in visible locations like bathrooms and break rooms) has the same feel. An incident from my first stint at Epic served as an entertaining illustration of Principle 9: "Follow processes. Find root causes. Fix processes."
D-Day
Every month Epic employees must attend a meeting on company-wide topics known as the Staff Meeting. At one of my first Staff Meetings in 2008, my manager had the unenviable task of announcing that "Donut Day" was being discontinued because it no longer served its original purpose.
Donut Day was conceived as a way for new staff to get acquainted with members of their team who work in neighboring offices. Just about every new employee starts on the first Monday of the month, and on these days boxes of Greenbush Bakery donuts were placed in break rooms with the intent of fostering introductions.
Somewhere along the line, a switch occurred. New hires were no longer around their offices during these hours, but instead spent the entire morning at orientation. Existing employees were the only ones who got to eat the donuts. Someone caught the incongruity and suggested we end the tradition.
Despite this logic, the announcement was met with a mighty backlash. Many were dismayed that the company would snatch away such a small, inexpensive treat. To them, it seemed petty. Mondays just got a little worse.
Later in the week my boss, who now had the ignominious sobriquet "Donut Lady," received an email from a co-worker who used to work at Greenbush. She described how much Epic's monthly order meant to Greenbush's bottom line and asked the decision-maker(s) to reconsider.
We discussed the donut dilemma at a meeting later in the week. The consensus was that although ending Donut Day would be a blow to Greenbush, Epic doesn't have an obligation to keep the bakery in business and the rationale behind the decision was still valid.
The end of Donut Day highlights how the company considers underlying reasons for decisions and avoids complacency. There are few things worse than the hidebound colleague who vouches for doing something a certain way because "that's how we've always done it." Epic encourages you to always be thinking about root causes or "the why," and speak up if you think there's a better alternative.
Intern, meet CEO
I started at Epic as an intern in 2008, the summer before my junior year of college at Vanderbilt University. Though I applied for the administrative assistant position with the caveat that I'd only be available for four months, I ended up being offered and accepting an internship with the Staffers, Faulkner's internal projects team. Staffers do not regularly work with Epic software or customers. All report directly to Faulkner and have specialties like purchasing and professional development.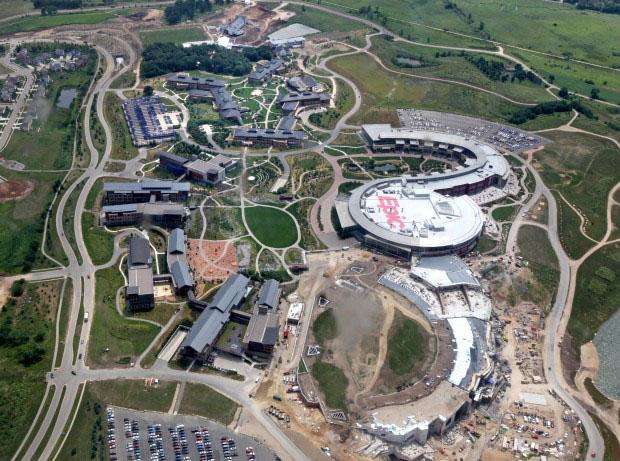 After a week of orientation classes, my manager began assigning me tasks. One was to update maps of campus buildings so they all had a uniform directional orientation. (The campus spans millions of square feet and it's easy to get lost even after studying the map before a meeting.) Another was to research and compile options for a pilot of "Odyssey," a voluntary program that sends Epic staff and their significant others to exotic locales.
Many of that summer's most fascinating moments came during biweekly status meetings with Faulkner, known as Staffer "Huddles." Most Huddles I attended took place in the conference room adjoining Faulkner's office, where signs remind you that "Hope is not a plan" and "Soon is not a time."
Huddles always had agendas, but sometimes Faulkner introduced extemporaneous topics like picking names for conference rooms in new buildings, many of which have themes. After brief digressions, she would politely steer the discussion back on track. She may be an indefatigable CEO but I found her to be amiable and unassuming in person. I was impressed by her ability to see solutions that hadn't occurred to any of the Ivy League or Phi Beta Kappa graduates in the room.
Faulkner has a reputation as a recluse because she is reluctant to talk to the media, but that's really just because she'd rather spend her time focusing on her company and making her customers successful.
Compared to Faulkner, other CEOs are more interested in interviews, philanthropy and serving on boards. Some jump between companies and even industries. Some would ultimately like to sell and move on.
I could never see Faulkner anywhere other than where she is now. She founded Epic in 1979 and her company has never been involved in a major merger or acquisition. (Principle 2: "Do not be acquired.") Growing organically has allowed her to create and nurture Epic's culture without any outside influence. The company is her life's work.
Similarly, Epic has been able to stay nimble by remaining private. (Principle 1: "Do not go public.") It can sell and hire at the pace it sees fit without having to worry about the current quarter or stock price. A firm with no public shareholders can concentrate on what it wants when it wants.
A foray into number crunching
The following summer I returned as an intern and teamed up with a member of Epic's finance team to analyze how well the company was living up to its promise to install its software on time and on budget. (Principle 4: "Keep commitments.") I spent my days poring over reams of numbers, eventually creating a report for each major software application and highlighting notable findings.
After graduating from college I returned to work full time for one of the Staffers who had managed me as an intern. His specialty was personnel projects, specifically identifying star performers and putting them in places where they could shine. In some cases, this simply meant promoting someone to the next management level. Other times, when the person didn't fit the profile of a people manager, it meant reassignment to a new boss who could better "grow" that person by assigning high-profile projects.
A champion of data-driven decision-making, my boss decided I best fit in as an analyst and a designer of tools that provide managers the information they need to evaluate and engage members of their teams.
Why are these tools important? First, company leaders are only interested in working with "A" players. (Principle 11: "Focus on competency. Do not tolerate mediocrity.") Second, many employees who depart voluntarily say they don't see a long-term career path at Epic. All managers are supposed to monitor their reports' week-to-week happiness and stress levels but the best managers also exhort longer-tenured team members to lead new initiatives, thereby pre-empting the monotony that can set in after several years.
Paint it black
One night during my first summer as an intern, I attended a UW Hospital event that took place on the Epic campus. (I was invited because my father had worked extensively on UW's installation of Epic.) One of the UW physicians in attendance asked me how I was liking my internship. I told him things were going well so far and that Epic's campus is a very nice place to work. He leaned in, lowered his voice and said, "Well, we're the ones who are paying for it," referring to UW and Epic's other customers.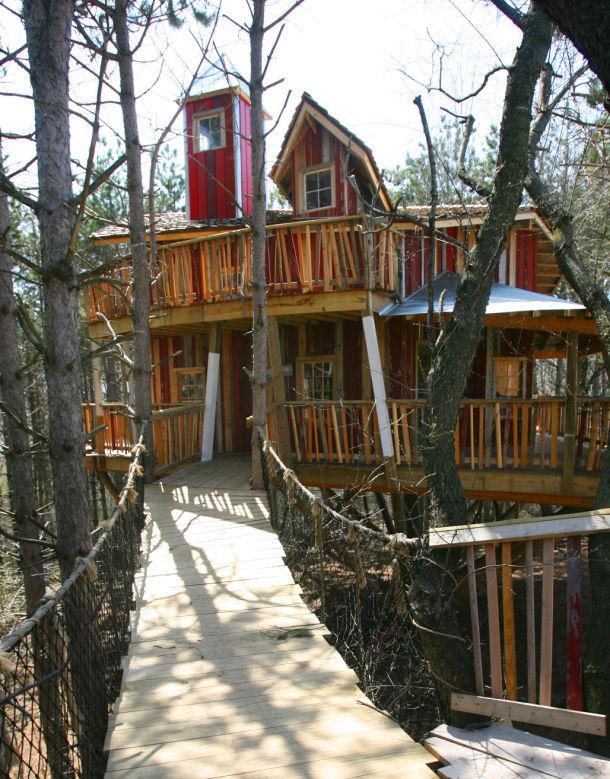 His comment speaks to the quandary Epic finds itself in over how lavish its campus should be. Like many other thriving tech firms, Epic recognizes that a stimulating work environment can inspire creativity and drive innovation. Employees should think of the office not only as a place to work but also as somewhere they go to have fun.
Yet Epic is also cost-conscious — Principle 5: "Be frugal"— and doesn't want customer staff who come to Verona for training or conferences to gawk at the campus and conclude that the huge sums of money their organization is paying Epic go toward spiral staircases and shiny finishes.
But should Epic feel remorse for having built a comfortable work atmosphere with whimsical amenities like a treehouse and a slide that takes you down a floor? It has created an in-demand product and the capitalist in me contends that the company can spend its money however it pleases.
Epic's leadership seems conflicted on this point. I witnessed one kerfuffle during the run-up to the annual Users Group Meeting (UGM) megaconference that shows just how fastidiously the company tends to its image.
Several buildings were set to open for the 2010 UGM. One of the new buildings, Isis, sports a "Dungeons and Dragons" theme. It's even got a moat and faux drawbridge at the entrance. On the top floor of Isis is a massive meeting room called "Dragon's Lair" that was scheduled to host a bevy of UGM sessions. One piece of décor in the room was a large statue of a menacing dragon guarding a chest of treasure and gold.
Last stop: project management
A year and a half into my internal analyst role I learned that my manager had given notice that he would be leaving Epic. His precipitous departure left me at a crossroads. I decided it was time to make a change and transferred to the implementation division to work as a project manager. Employees in this role work with customers from the time they license Epic software to "go live," which marks the shift from paper or a legacy system to Epic.
Successful project managers are effective planners and big-picture thinkers with vast knowledge of the software. They must maintain an endless stream of progress-tracking documents, which are checked with a fine-tooth comb. They live in a world where every task needs a timeline, someone to own it and concrete next steps.
It took less than a year for me to realize that I'm not cut out for project management — it requires great teamwork and precise communication, which wasn't an ideal match for my maverick personality.
The afterlife
So what do people do post-Epic?
For those who wish to remain in the health information technology industry, a path that's received recent publicity is to continue working on Epic installs as a consultant. On the surface this track is appealing — more money, a better work-life balance, the opportunity to live in a big city — but consultants do not have a direct line to Epic developers, limiting their ability to effect change and optimize the software.
The efficacy of Epic's noncompete agreement has been much bandied about on job websites like Glassdoor.com. Many people are content to wait until their agreements expire before accepting positions with Epic customers and consulting firms but I do know of people who were hired by organizations on the noncompete list before their agreements expired.
Consulting has become such a popular topic that some online forums have commenters who say they received a job offer from Epic and are leaning toward accepting it but only plan to work there a few years so they can switch to consulting.
Despite the allure of consulting, most people who leave Epic decide to pursue something outside health IT, said Shane Adams, CEO of Sagacious Consultants, in a recent interview with industry blog HISTalk. I had colleagues who left to join nonprofits and hedge funds but the most popular post-Epic pursuit outside the industry seemed to be grad school.
Impressions and suggestions
I got a lot out of my three plus years at Epic and believe it's a good place to work right out of college. I developed skills in Microsoft Excel and a database query language called SQL that I'd be able to apply in most any analytics-minded job.
At the same time, it's easy to see why so many people leave so quickly. Epic's leadership sets the bar high and quickly whisks away those who don't meet expectations. Strong performers are rewarded with advancement and raises, but also bigger workloads.
One of the things I liked best about working at Epic is the caliber of employee.
Human resources has rigorous hiring standards and I found most co-workers to be intelligent, approachable and reliable.
Epic is teeming with talent but every year the company loses many employees it would have preferred to keep. There's no silver-bullet solution to the turnover problem, but one place to start might be hiring more people who have worked in health care and can leverage their experience to connect with end users. One person from my project team who worked as a nurse before Epic hired him demonstrated exceptional rapport with a roomful of practitioners because he'd actually performed the relevant work in a clinical setting.
Alas, Epic is unlikely to make this change because it's at odds with the company's hiring philosophy. In a 2002 speech, Faulkner said a new employee that comes straight from college can become an "Epic person" in three years, but it takes twice as long for someone who has worked for another company.
Then again this formula, provided it is still Epic's hiring gospel, has served the company well over the years. One indicator of Epic's having become the "it" company in a red-hot industry is the hundreds of thousands of résumés it receives each year. As an employee, though, while it's reassuring to know you work for a prosperous outfit, you also feel replaceable.
A former Apple employee looked back on his time with that company in a 2012 New York Times article and said, "There was never a shortage of résumés. People will always want to work for Apple."
I remember reading that quote and thinking: Just like Epic. 
---
* Editor's note: An anonymous blog devoted to Epic reports that the company very recently adopted a 13th principle and that the 10th has been reworded, but a company spokesman declined to comment specifically about the accuracy of the post.
Jeff Buchanan (@_jeffbuchanan) is a Madison-based writer. This is his first story for the Capital Times.