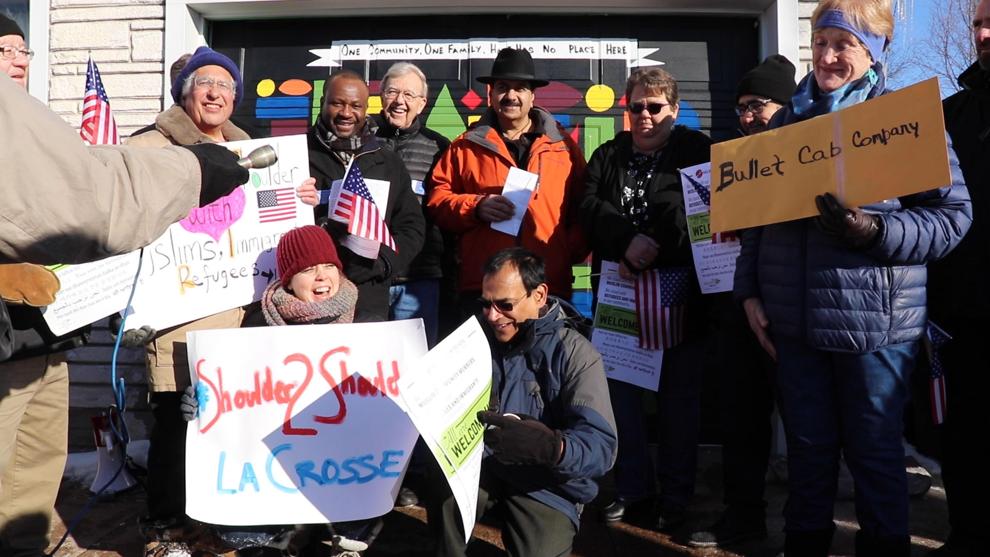 About 100 people rallied Friday to denounce hate crime in La Crosse.
La Crosse Interfaith Shoulder to Shoulder Network, La Crosse Area Showing Up for Racial Justice and University of Wisconsin-La Crosse Campus Climate hosted the event, One Community One Family — Hate Has No Business Here, at the Bullet Cab company.
Mayor Tim Kabat, Assistant Police Chief Rob Abraham, the La Crosse Fire Department, other members of the city of La Crosse Police Department and other organizations attended the rally, along with the owner of the company, Mian "Mike" Ahmad, who is a Muslim, and general manager Linda Devenport.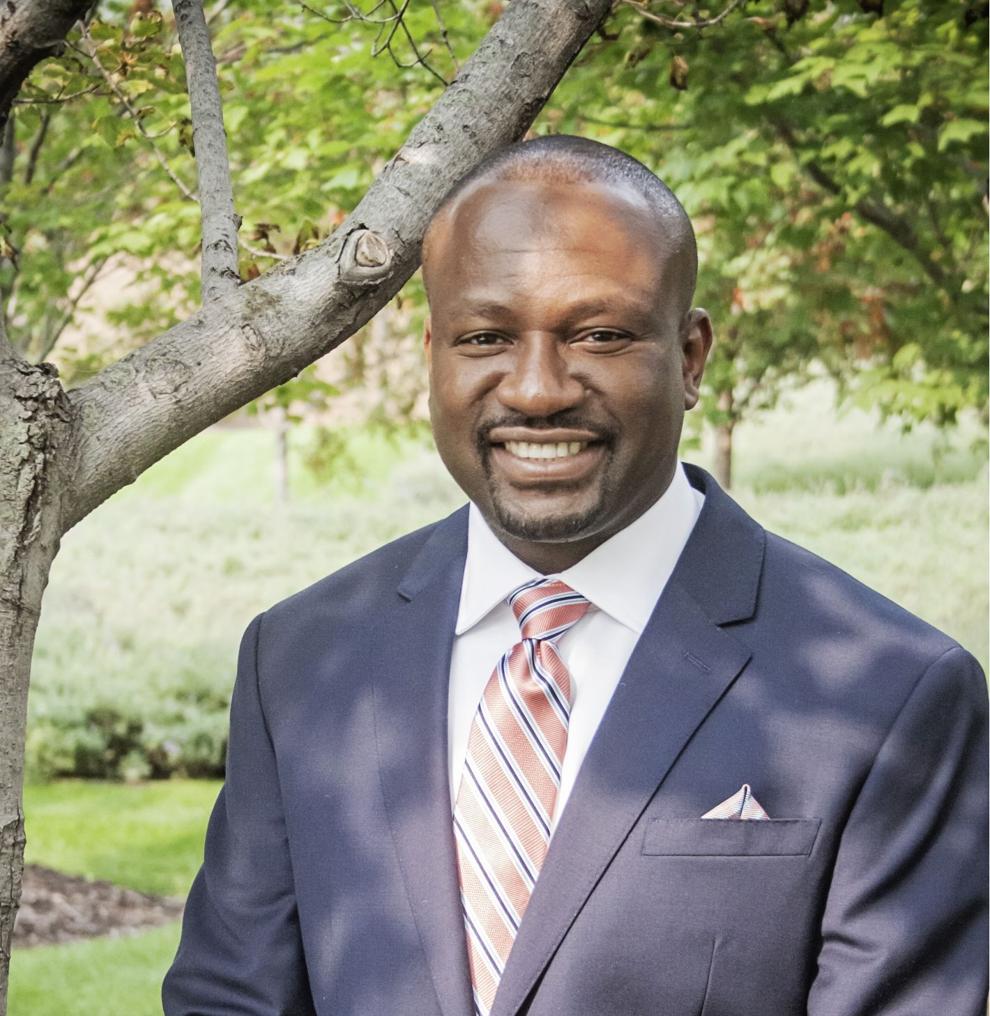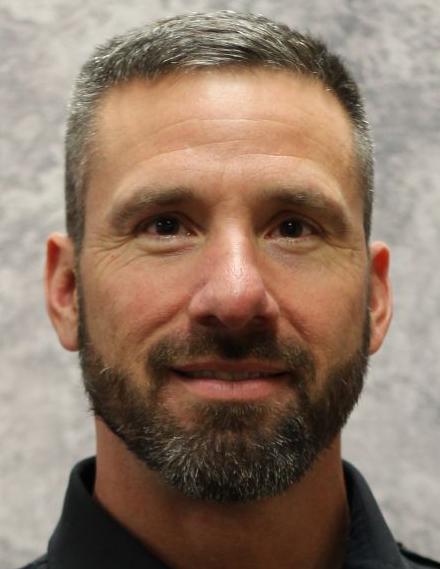 "This racist and Islamaphobic incident did occur. We have to accept that because doing anything less would be minimizing the pain and seriousness of the incident," said Wale Elegbede, one of the founding members of the La Crosse Interfaith Shoulder to Shoulder Network, after racist graffiti was spray-painted on the business's garage along State Road.
"I don't think we can put it into words just how terrible and despicable that act was," Kabat said during the rally.
Abraham told the crowd his family came from modern-day Syria and settled in La Crosse. "Back in the early 1900s, they faced some of those similar things, and there is no place for those type of words, those type of slurs, those type of hate-filled messages in our community," Abraham said.
The organizations' spokespeople stood in front of the newly painted garage.
The top banner of the finished mural says, "One Community, One Family, Hate Has No Place Here."
Rally-goer Sofia Naqvi is the woman who alerted Devenport to the racist graffiti.
Naqvi, 26, is an American Muslim who moved to La Crosse about a year ago and said, "I thought I had reached my racism quota for the week or the month." The Monday after the graffiti incident, she was directly subjected to racism while standing in line at the post office, Naqvi said.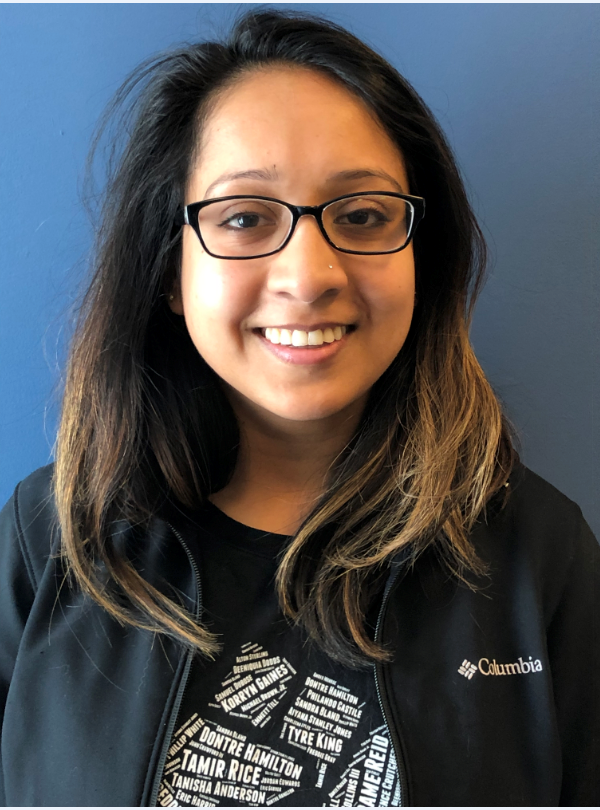 Two white men told her "you're the type of people we want thrown out," said Naqvi, because her parents weren't born here and that meant she wasn't an American.
Naqvi said she felt threatened, and the people around her laughed.
"No one looked at me. No one made eye contact with me. People just watched me cry," Naqvi said.
Naqvi reported the incident to the police, but a criminal complaint was not filed because she wasn't in any physical danger and wasn't subjected to a racist slur, Naqvi said.
Abraham reminded people to contact police if they have any information about the "coward" responsible for the racist graffiti.
The La Crosse Interfaith Shoulder to Shoulder Network created a GoFundMe Page to support Bullet Cab, which surpassed its $1,000 goal, and gave Ahmad the money during the rally.