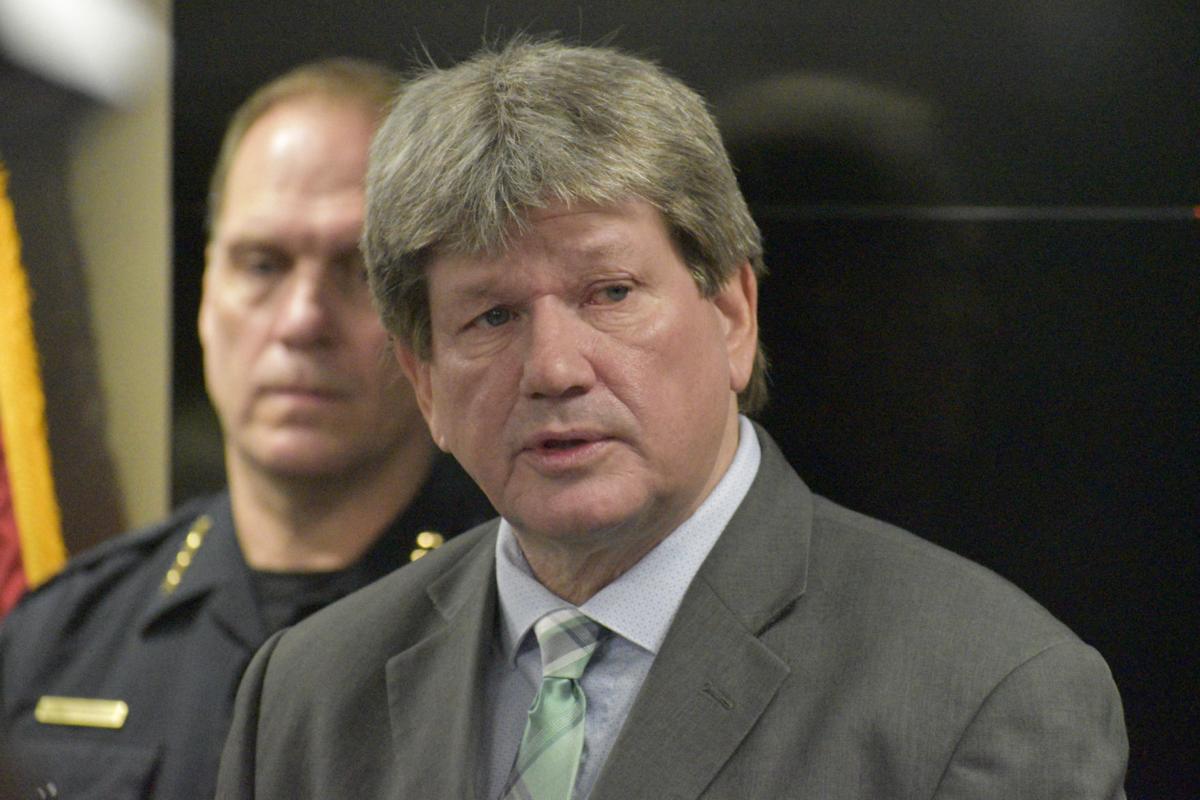 Kenosha County Executive Jim Kreuser Monday affirmed his commitment to funding body camera equipment for the Kenosha County Sheriff's Department.
Kreuser said funding for body cameras will be included in the budget that he will present to the County Board on Oct. 6, for implementation in 2021. This budget will be subject to review by the board, with adoption expected in November.
"I hear the community's call for more transparency, and I can tell you that body cameras will be funded next year," Kreuser said. "The County Board made this request in a resolution adopted not long before the recent, tragic events in our community, and I have no reason not to follow through on it."
In July, law enforcement personnel and residents seeking change in police policy voiced support at a public meeting for the use of body cameras by the Kenosha County Sheriff's Department. "The vast majority of law enforcement officers want to have body cameras," Capt. Robert Hallisy.
The meeting followed the shooting of George Floyd in Minnesota, which Hallisy called "abhorrent" and "made every good officer's stomach turn," but prior to the shooting of Jacob Blake by a Kenosha police officer Sunday, Aug. 23
A group of residents that included members of the Black Lives Matter movement rallied outside the Kenosha prior to a joint meeting of the Finance and Judiciary and Law committees. Kyle Flood, who organized the rally, said the goal was to show support for a resolution calls for creating an independent review committee to address complaints against county law enforcement personnel.
"I just see more energy than I've ever seen before and I just wanted to make sure we got people out here," Flood said as the rally got underway. "I want to make sure people know what's going on and that they have their voice heard."
Those who spoke at the meeting said body cameras increase transparency, accountability and help protect both the officers and the public. Some residents gave emotional pleas, stating the cameras will help minorities feel less anxious during interactions with law enforcement officers.
Sheriff David Beth said at the meeting he is "not opposed to body cams."
"If the County Board wanted to put money toward them, we are not against them," Beth said, adding the department already uses dashboard cameras. "The major factor is cost."
Beth suggested waiting until 2021 because "the federal government is probably going to be putting out grants to help pay for these."
Capt. Justin Miller presented preliminary cost estimates from two vendors. One, which uses cloud storage, has an estimated startup cost of $540,174 for 90 cameras for police officers and 100 cameras for detention officers. Another, which requires purchase of a local server, comes with a startup cost of $2.5 million. However, the second vendor has plans to switch to cloud storage, which would make is a lesser expensive option.
Costs for gun holster and taser triggers to activate cameras are not included. Yearly costs after the first year are estimated to range from roughly $215,00 to $268,000.
Miller said, in 2019, the Sheriff's Department had nine "use of force" incidents and there were 79 "use of force" incidents at the detention center. Hallisy said cameras are needed by officers in both settings.
The County Board of Supervisors voted later in July 22-0 to direct county financing staff to include body cameras in the 2021 budget.