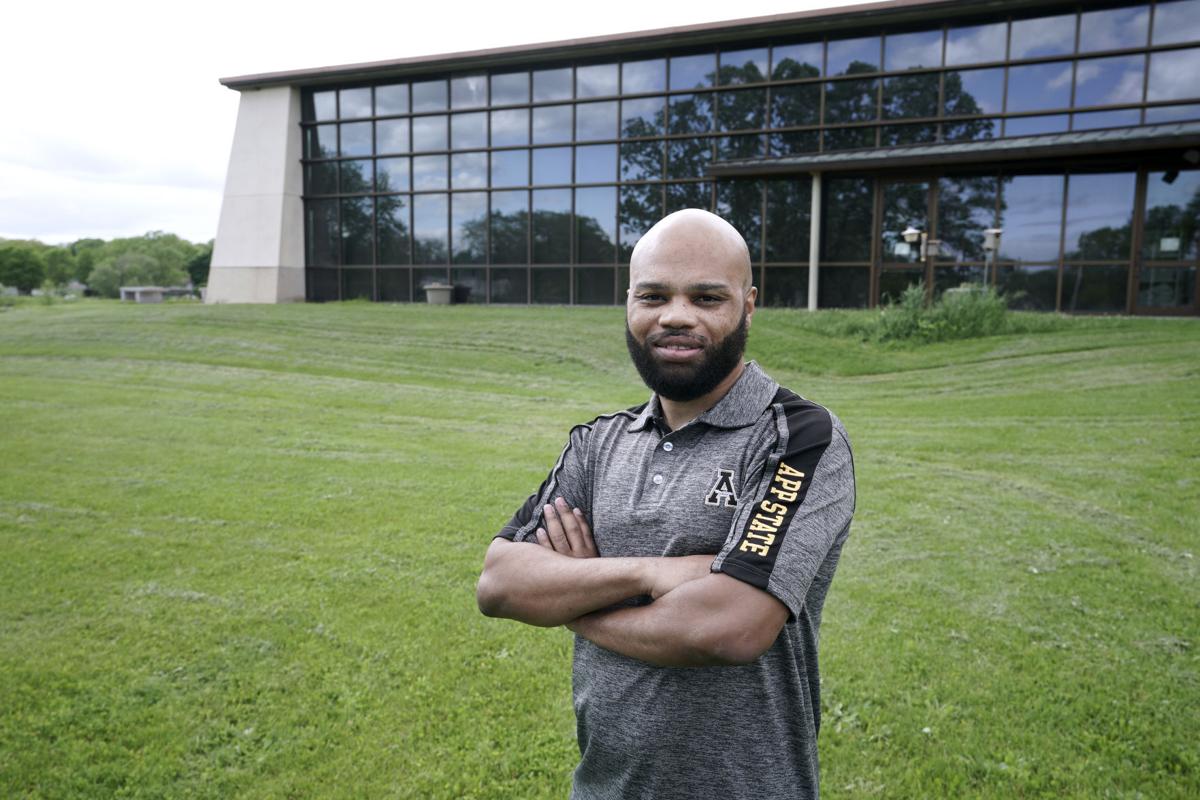 A big motivation for Terrence Thompson, facility manager for the Warner Park Community Recreation Center, is connecting with young people and giving them a fun, welcoming place to go when they're not in school.
He's been in his position for 2½ years, and is proud of the Teen Nights he developed to give teenagers a place to hang out and enjoy a mix of programming and unstructured time. Thompson also brought the center a series of casual 3-on-3 basketball tournaments that draw between 45 and 60 players.
But for the past three months, with students not in school and unable to come to the center, Thompson's been at a loss.
Beginning in late March, with the center getting used as a temporary shelter for homeless men during the COVID-19 pandemic, Thompson has been partially reassigned.
He said he and his staff have been providing support to the shelter and to the City of Madison Parks Division in areas such as maintenance, payroll and golf courses.
Thompson said they've been communicating with the public about events, reservations, cancellations and rescheduling. They've also been active in community stakeholder groups, planning programming for when the center is safely able to reopen.
He said 50% of his workdays are spent at the Goodman Maintenance Facility, off Olin Avenue, behind the Goodman Pool. The other half is spent working from home.
Thompson, 39, grew up in Rock Hill, South Carolina, where he often hung out in the local community center. He studied recreation management at Appalachian State University in Boone, North Carolina, and, when the Great Recession hit in 2008, he was laid off from his job as sports director for a YMCA in Charlotte, North Carolina.
He wanted to continue working with the YMCA, so he did a nationwide search and landed a job in Madison as assistant sports director at the West YMCA. He moved here in April 2009.
When he took the Warner Park job, he bought a home a mile from the center, where he lives with his wife and two sons, 4 and 6.
Does living in the neighborhood influence how you run the center?
I believe it's a different level of leadership when you can actually live within the community that you serve. And so we had planned on moving here, understanding the opportunity that the recreation center provided. … I'm able to see a lot of the kids that we serve and provide a lot of support outside the realm of the center as well.
Can you keep your connections with the kids, teens and other regular users of the center during this shutdown?
I've maintained some communications with a small amount of kids. I'm not sure what they're up to. Because people have been maintaining their social distance, I'm just not sure what they're doing as far as activities now that they're not in school. But there are a few that I see along the way pretty regularly, out in the community, and maintain some contacts with.
With social distancing, extra sanitation, capacity limits and other adjustments, what does the reopening of the center look like and when do you think it will happen?
We don't, at this point, have an anticipated date. The last guidance was a thought of maybe being able to reoccupy by August, but we're not sure at this point based on the needs of the homeless community and the need to occupy the center. But I've been working on a phased reopening plan. So again, a lot of this stuff will be determined by the limits set by Public Health Madison & Dane County as far as gathering. We can anticipate there being some capacity limits, things of that nature that we have to impose to make sure that everybody's safe as we reopen and try to maintain the safety of all the members, guests and the staff.
Talk about the popular programming you've developed, like the Teen Night and 3-on-3 basketball tournaments.
The teen idea pretty much is our calling out to teens saying, "Hey, this is your center for the night. This is a teen hangout spot, this is your place." … They just want to hang out with their friends, plug in their phones, make Snapchat or TikTok videos, to have a safe place where they can do that or if they want to, get involved in some organized programming. We've brought in people to teach them financial literacy. We've brought in people to speak about opportunities in (the) trades and things of that nature. So, they have an opportunity to kind of pick and choose what they want to do, and they responded very well to it. … Then we also have the basketball tournament. A lot of the kids like to play ball, like they like to hoop. And so we organized this 3-on-3 basketball tournament series. It's very unique in the sense that they don't have to register for a program and it's different every week, so they're not obligated to have to attend or be in a league.
Lastly, with the center shut down, what's the one thing you miss most?
The kids, man. We've really jumped into a space where we've maximized our reach on the North Side. The one missing piece was the youth. We do an excellent job of adult senior programming with very good attendance and participation, but we were really lacking in that youth space. We really jumped in and worked hard for a year and a half. And, then the COVID-19 pandemic hit us.