A fit triathlete who was just 36 years old, Eric Sarno had a stroke that initially left him paralyzed on his left side. After five brain surgeries and months of rehab, he learned how to walk, talk, write, drive — and race — again.
The operations included the removal of a third of his skull, now covered with a synthetic flap.
Sarno's book, "Stroke Runner: My Story of Stroke, Survival, Recovery and Advocacy," co-authored with Madison writer Doug Moe, was released in October and is available at Mystery to Me bookstore, 1863 Monroe St.
Now 48, Sarno is a Madison-based sales representative for Rigel Pharmaceuticals in San Francisco. Since his stroke in 2007, he has finished five sprint-distance triathlons and other races. At UW Hospital, where he was treated, he started a peer visitor program in which stroke survivors meet with stroke patients.
Where and how did your stroke happen?
I had been having back pain from training. I ended up getting an epidural injection that didn't quite go as planned, and I was leaking spinal fluid for about a week. I became really sick from that. I got headaches immediately. I went to the ER; they said the puncture would seal on its own. I was sick for about a week. I went to Meriter (hospital) to get a blood patch (to seal the hole) ... and another blood patch. It worked for about a day.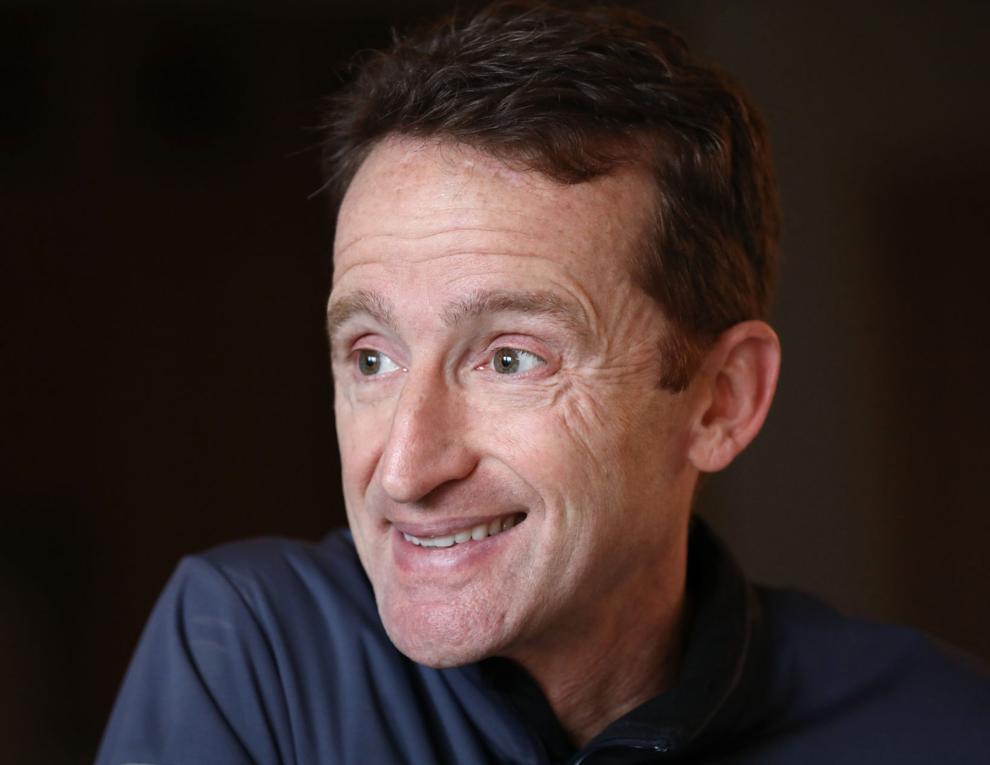 I waited about five days and ... went back to Meriter. They admitted me overnight. I was in the shower, and all of the sudden my left side went numb. I collapsed and fell onto the floor. There was an obvious clot about the size of a pinkie in my sagittal sinus. It burst, and I bled. It was a hemorrhagic stroke. I was perfectly healthy before the (epidural).
What kind of treatment, rehab and recovery did
I was in the ICU for about two weeks. My attitude was not good initially. I had been a very active, healthy person. Now all of the sudden I'm in this gown and I'm fragile and I don't know my left from my right. I did inpatient rehab for about a month. Then I started outpatient rehab. I went for seven straight months for about six to seven hours a day, every day.
It was intense. I was in speech, memory, occupational therapy, physical therapy. I'd go and see a psychologist. We'd do cooking. I had to learn to do everything. I couldn't read, write, anything. I was capable of walking with a walker, but my left side wasn't quite working. My brain didn't know where my left side was in relation to anything else.
Learning to drive again was a crazy thing. It was like high school driver's ed all over, except I'm an adult now. I didn't know how to look in the rear-view mirror and know when to merge. It was really hard to learn how to judge. I had to recognize all the stimulus at one time.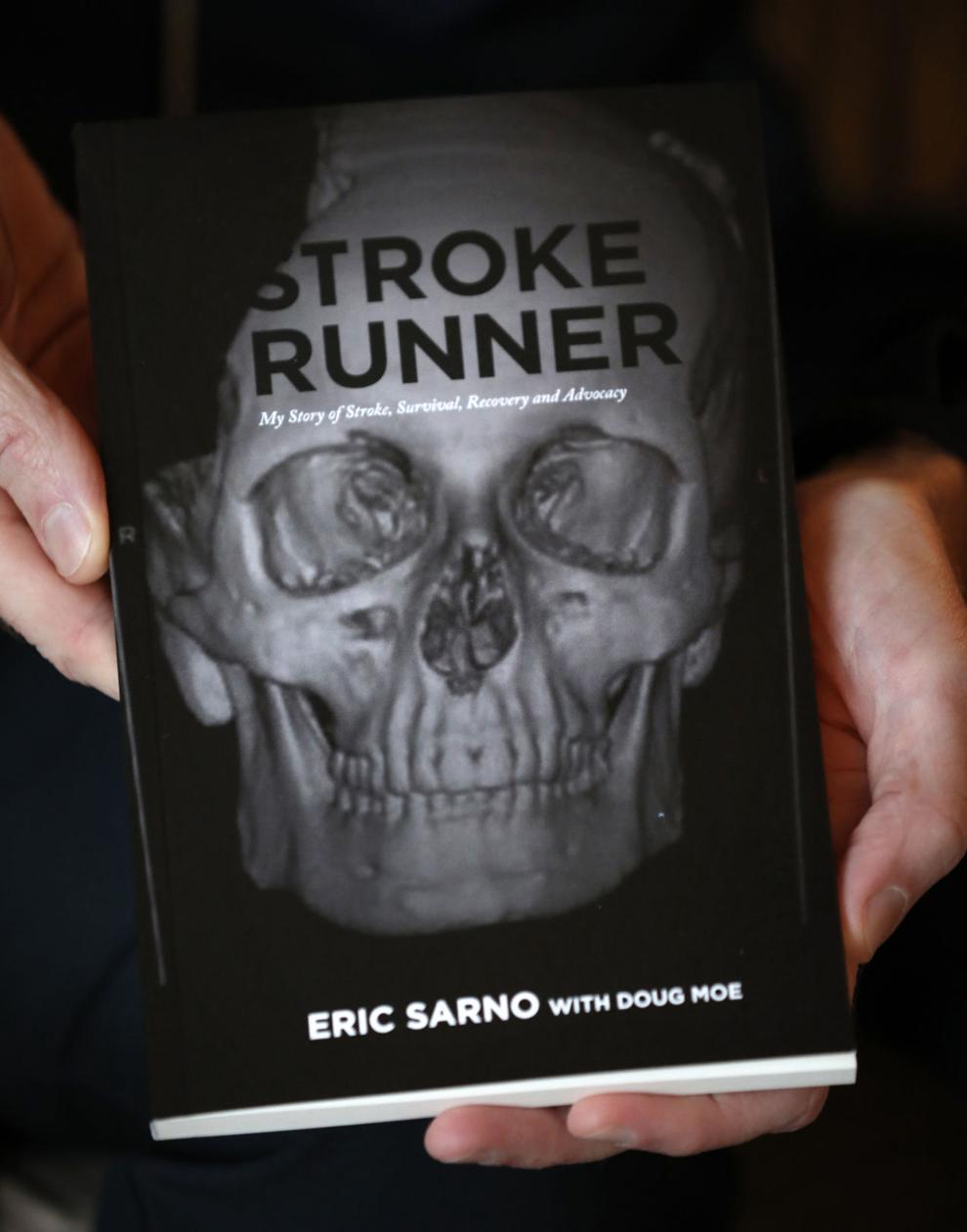 In the hospital, they reintroduced me to outside again. It was so freaky the first time I went out in a wheelchair to the parking lot. Nothing is controlled, really. There's birds, there's air, there's wind, there's temperature, there's sounds, there's smells. It was this whole tidal wave.
I would see the MRIs. As I was getting better, the parts of my brain where there was no blood flow — you could start to see a branch. That neuroplasticity was happening. It was corresponding with me walking better, talking better, writing, reading. It was pretty cool to see.
What was the hardest thing about recovering from the stroke?
The physical part took years and years. For the longest time, I couldn't run upstairs or carry something and go upstairs very well. The fatigue is a different type of fatigue than I've ever had. I still have bouts of that. But overall, I'm about 90% back to where I was.
Before my stroke, I was raising my (two daughters) four days a week (I was divorced), and working and racing. After the stroke, I had to know where my limitations were.
How and why did you resume racing competitions after the stroke?
When you do Ironman, it is a way of life. You live it, you eat it. I had lived that lifestyle for so long. It was all about getting this normalcy back. But it's a new normal. Being able to be a father to my children again, being able to hug them again. ... I needed that normalcy to come back. I also wanted to be able to race again and train again. It was hard. I was racing against all these people I always beat, and now here they are flying by me. But that's motivation.
Why did you start a peer visitor program for stroke patients at UW Hospital?
My peer group was 30-year-olds who did marathons and Ironman. When I got sick, they were all in that waiting room thinking, "What the hell?" There was no hope at first. It would been cool to have a survivor come through and say, "I was him one time. I can't promise you that this is going to be him someday ... but I've been through that." The peer visitor program is hope.