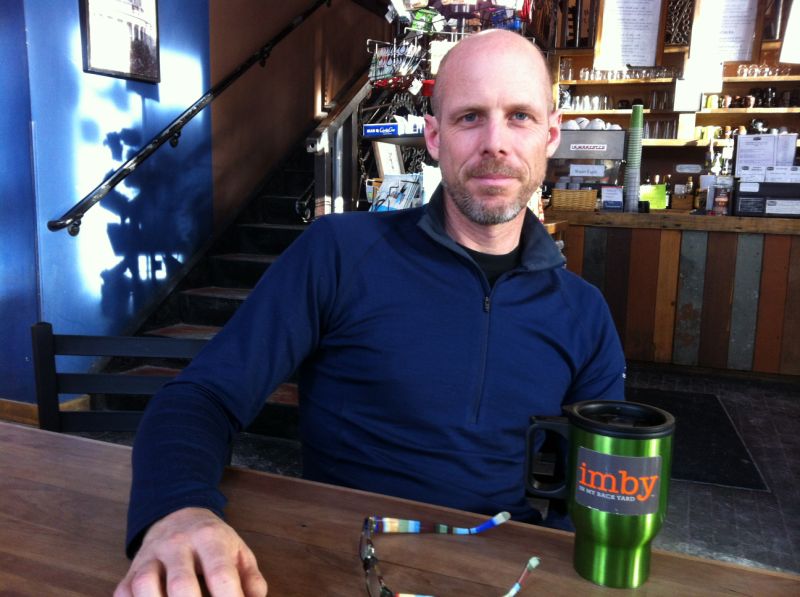 From technology "geeks" to DIY foodies, Philip Crawford brings people together to share their experience and inspire others to reach new heights.
An East Sider originally from Chippewa Falls, Crawford spent seven years at UW-Madison taking "a lot of classes" before graduating in 1992 with an accounting degree to work as a project manager, later changing his career path to information technology.
After moves to Colorado and Florida, Crawford, 46, returned to Madison, where he's been a leader in presenting BarCamp — an annual forum for technologists to share whatever they want to talk about.
A board member of Slow Food Madison, Crawford has foraged for tasty tidbits ranging from morel mushrooms to mulberries, fermented sauerkraut and other foods, and created FoodCamp, which returns to the Goodman Community Center for a second installment on April 13.
He's also involved in the Sweet Potato Project, an effort by local gardeners to grow sweet potatoes to share with food pantries.
Q: What are you doing now?
A: I'm one of the founders of a firm called Steven H. Allen. We're a Web and mobile application development company.
Q: What about your other life?
You have free articles remaining.
A: The food one? I've always been into food, gardening with my dad growing up, cooked all through college. I am really into health. The other day I called myself sort of the Johnny Appleseed of kale. When I first came back, I focused a lot of my nonwork time on the tech startup community. Basically, my focus was to help that community grow and get better, make Madison a better IT startup community. We've long had a strong biotech startup.
Q: You have BarCamp. You also have FoodCamp?
A: Two years ago, it was kind of like a New Year's resolution where I said I'm going to take this time that I have been focusing on a startup community and focus that time on food, local food, food production systems, etc. I came up with the idea of why don't we have a thing like BarCamp, only for food, where people can come and talk about whatever they do in food.
Q: What happened at the first Food Camp?
A: So there were seven sessions happening in parallel throughout the day. Some of the most popular ones were bees, backyard chickens. There was beer brewing and canning. There was making sauerkraut. There was a Mexican food workshop that was how to make your own tortillas.
Q: Why the Johnny Appleseed of kale?
A: It's a very nutrient-dense vegetable. I think the dinosaur kale is both a great plant to grow and eat. But it has a little bit of bitterness that lots of people can't get over. And also it's unique. I didn't grow up on kale. In fact, I just converted my parents to be kale eaters in the last few years. Through recipes, I've been just trying to get more people to eat kale.
Q: What's your favorite thing to do with kale?
A: I would say raw kale that's massaged, and add smoked salmon, grapefruit, avocado. You actually hand massage it. Chop it up or tear it, add a little bit of olive oil and maybe some lemon juice and then just get in there with your hands. Effectively, it's tenderizing it. You're basically breaking down the cell structure a little bit with the pressure of your hands, and it makes it a more pleasurable eating experience.