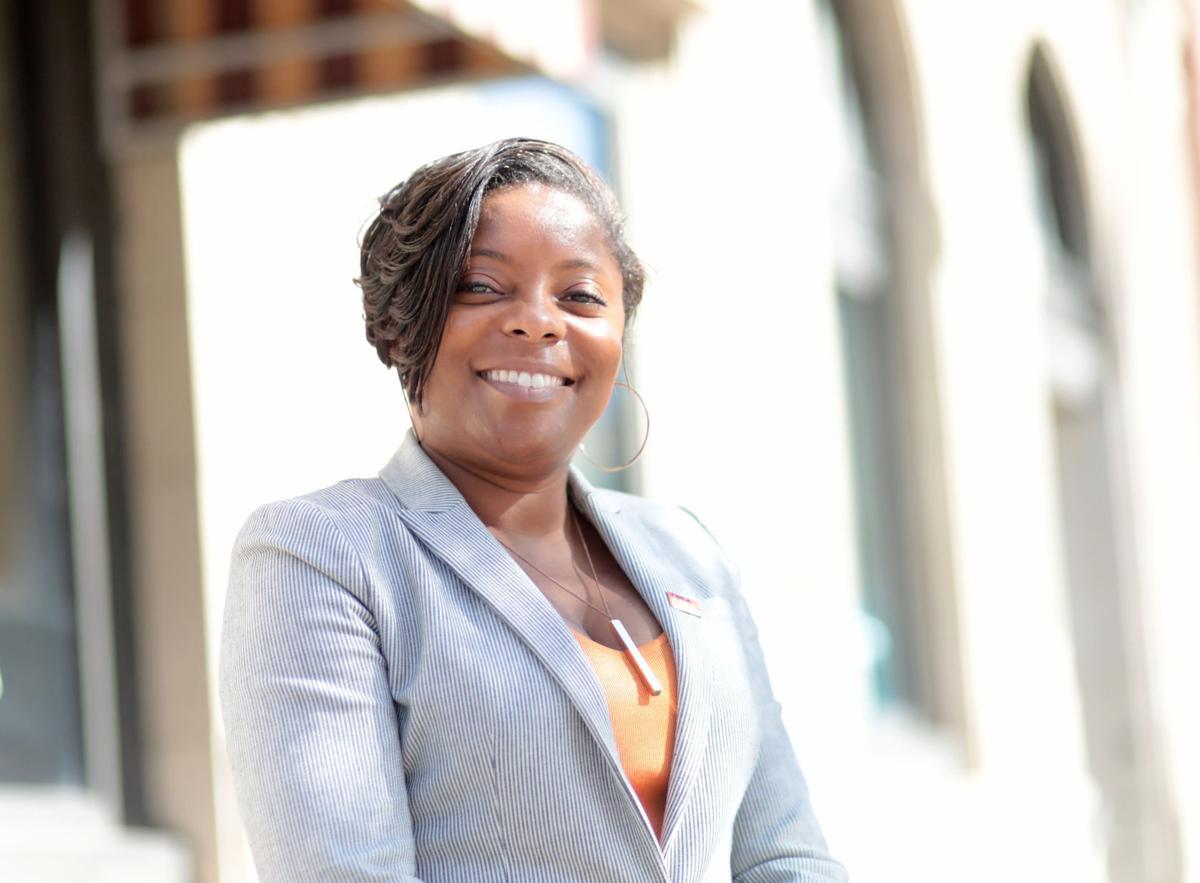 Serving as the head of YWCA Madison since 2017, Vanessa McDowell, 39, likes to say she is a "CEO by day, DJ by night."
Otherwise known as DJ Ace, McDowell taught herself how to DJ and has been playing professionally at events in and around the city for some 10 years with no plans of stopping. She has even taken up "virtual DJing" during the COVID-19 pandemic.
"One thing about DJing I appreciate is it's more of an outlet for me because my job is so heavy," she said. "When I'm DJing, it's not work for me. I'm having fun."
McDowell was born and raised in Madison, and has never lived anywhere else. She's a lifelong member of Mt. Zion Baptist Church on the South Side, where she also worked for nine years as executive assistant to the pastor.
She started out in the Madison School District but ultimately graduated from Middleton High School in 1999.
Hailing from a family of UW-Madison graduates, McDowell said she has "strong ties here" and doesn't see herself leaving the area anytime soon. Her parents also still live in Madison, while her older brother and his family live in Atlanta.
McDowell, who considers herself to be "really family-oriented," said she feels "blessed" to have her parents, brother and sister-in-law, niece and nephew around to support her, and is thankful for the community that raised her.
She has been with YWCA Madison for six years, going from director of support services to chief programs officer to interim CEO and now permanent CEO. Before joining the YWCA, McDowell worked for UW-Madison at the Wisconsin Equity and Inclusion Laboratory for about a year.
How did you get into DJing?
I grew up in a household that music was always playing. My parents love music, concerts, dance, all the things. Me and my brother grew up with this passion and love for music, as well, and actually my brother is a DJ, as well. We actually started around the same time. I think we both had the same feeling like we're always the ones bringing music to gatherings, so I bought some equipment and taught myself how to do it.
Where did "DJ Ace" come from?
I am part of a sorority, Delta Sigma Theta Sorority, Incorporated, and a part of me becoming a Delta, I was called the ACE on my line, so that is where that name came from. I did what we call Alumnae Chapter. This particular sorority is a lifetime commitment, so you can either do it in college or in what we call Alumnae Chapter, which is after college and after you've graduated.
You went from working at YWCA as an employee to becoming the CEO. Do you still feel just as involved in YWCA's mission and groundwork as you did before becoming the head of the organization?
I wouldn't say I'm your typical CEO. I am very much still hands-on. What I love about my journey with YWCA is that I started in direct service, meaning I started with directly working with our residents and participants. I think that gives me a different lens as a CEO. I had already built relationships with our residents and participants and our programs and staff, and I still have those. I'm always checking on people and engaging with people.
I try to make it an intention to do so, especially when I see all the young kids that we serve and especially those that look like me because I believe that representation is hugely important. When I get to come and introduce myself to them, and they are so shocked to know that I'm the CEO because they rarely see a Black woman CEO. It's very personal to me to be able to be touchable in that way and hopefully be an inspiration to the next generation that they too can do this if they want to.
What is it about Madison that keeps you here?
A lot of my friends that I grew up with moved away just because of the lack of culture here and the treatment of African Americans here. I think what keeps me here honestly is purpose. I really believe I am called to be here for such a time as this and believe that I'm doing what I'm called to do during this appointed time. I always acknowledge that I'm a woman of faith, and I pray a lot about where I'm supposed to be and my destiny and things of that nature. So far, it's kept me here.