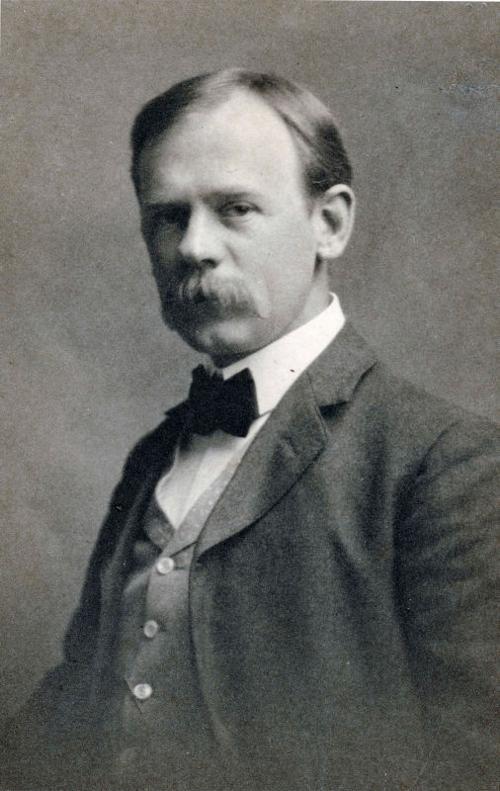 Returning to Madison from a trip and nearing the city's limits, it is likely that you search the horizon for the first glimpse of the Capitol's dome.
The dome, especially at night when it shines like a planet, seems a beacon and symbol for a special city. And it rises from the skyline in solitary splendor, unobstructed by the shadows of other, lesser buildings.
The near iconic image is due, largely, to the foresight of one man -- John Nolen. It was his idea, in a master plan for Madison he released in 1910, to limit building heights around the Capitol.
On the eve of Madison's 150th anniversary celebration, any number of names will be mentioned as having helped make Madison the city it is now. But Nolen would certainly belong on a short list of those whose thinking shaped such a graceful and vibrant city. Whether you walk down State Street, spend time enjoying the city's parks, bike through the Arboretum, or walk the Monona lakefront, you are benefiting from Nolen's vision.
"Nolen's greatest contribution," says Madison historian David Mollenhoff, "was that he had this astounding idea that Madison could be a world-class city."
Nolen's work on behalf of Madison was engineered by John Olin, the energetic founder and first president of the Madison Park and Pleasure Drive Association, a group he formed in 1899 to beautify the city.
Olin, asking about for a landscape architect who could put Madison on the map, heard about Nolen, a 38-year-old architect from Cambridge, Mass., who had major planning contracts with cities such as Savannah, Ga., and San Diego. For a while, Olin tried to bring Nolen to Madison permanently, holding out the promise of a place on University of Wisconsin faculty.
You have free articles remaining.
Although those plans fell through, Nolen did eventually take on Madison as a client. In the spring of 1908, Nolen spent several weeks in the city and, though he saw great promise in the city with its unique setting and its status as a state capital and a university town, he was dismayed with the narrow streets, lack of trees, the tangle of railroad tracks and the absence of playgrounds and parks.
Nolen, however, had a plan.
In September of 1910, Nolen's vision for the city's future was unveiled -- "A Suggestive Plan for Madison, a Model City."
The recommendations in the plan will sound familiar to many. Nolen proposed limiting building height around the state Capitol, creating a link between the Capitol and Lake Monona with a grand mall, widening and improving State Street, developing a park system and even providing housing for poor people.
Much to Olin's dismay, Nolen's proposals were initially met with a thunderous silence. Mollenhoff, in his book on the history of Madison, speculates that Nolen's early criticisms of the city worked against him.
"He was in effect telling Madisonians that they were tight-fisted, short-sighted and wrong-headed, and that present and past policies doomed Madison to ugliness, mediocrity and waste."
But the plan had staying power. As the years passed, many of the recommendations became reality -- from the building height limitations around the state Capitol to the changes on State Street spearheaded so many years later by then Mayor Paul Soglin.
The roots of such changes are to be found in Nolen's plans.
"No plan," Mollenhoff wrote, "has ever captured the high destiny of the city so succinctly, eloquently and convincingly."
To plant a tree in memory of JOHN HIS CITY as a living tribute, please visit Tribute Store.