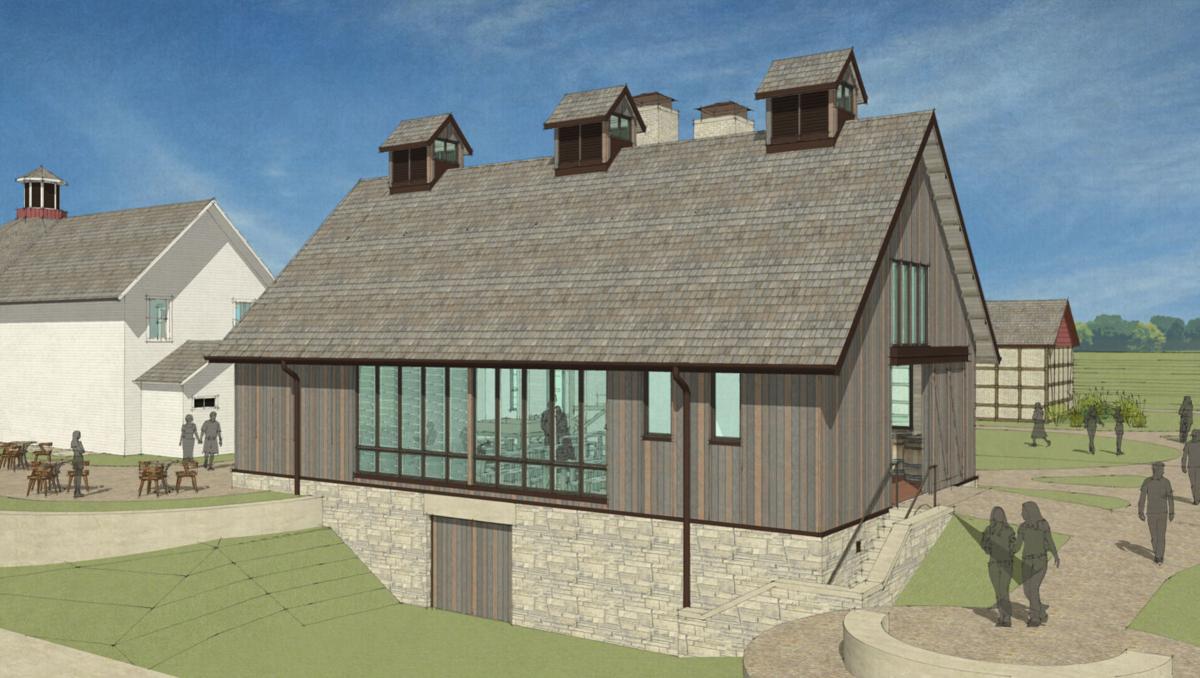 Old barns, cabins, a schoolhouse, chapels, blacksmith and wagon shops dot the 600 acres of Old World Wisconsin.
It was only a matter of time before it gained an example of another beloved structure that has played an integral part in the state's business and social scene.
Three years after the bar and fixtures from Wittnebel's Tavern in Old Ashippun were donated by the Wittnebel family to the Wisconsin Historical Society, the 115-year-old tavern building will be moved from its site along Highway 67 north of Oconomowoc to the state historic site 27 miles to the south near Eagle.
The building, purchased in 2018 by the Wisconsin Historical Real Estate Foundation, was constructed in 1906 and for generations served as a gathering place for games of Sheepshead, bottles of Schlitz, dances and dartball. Only now it will be moved later this year to be a part of the Brewing Experience, an interactive and immersive exhibit on beer and brewing, at Old World Wisconsin.
The $5.5 million project builds on Old World Wisconsin's historic brewing program in partnership with the Museum of Beer and Brewing and will include a new building, under construction, in which visitors will be able to see how grain and hops come from the field and are turned into beer. The Experience will also offer up demonstrations, tastings and a 1930s version of Wittnebel's Tavern with an adjoining outdoor beer garden. The two-phase project is part of a multi-year master plan at the historic site that will also include an improved welcome center.
"This is a very critical project for Old World Wisconsin, one that positions us well for our future," said Dan Freas, Old World Wisconsin's site director. "This Brewing Experience, and the larger plan to reimagine our entire entry area, will transform how we're able to serve guests for decades to come. We're excited to see this dream become a reality and grateful to all who donate to make it happen."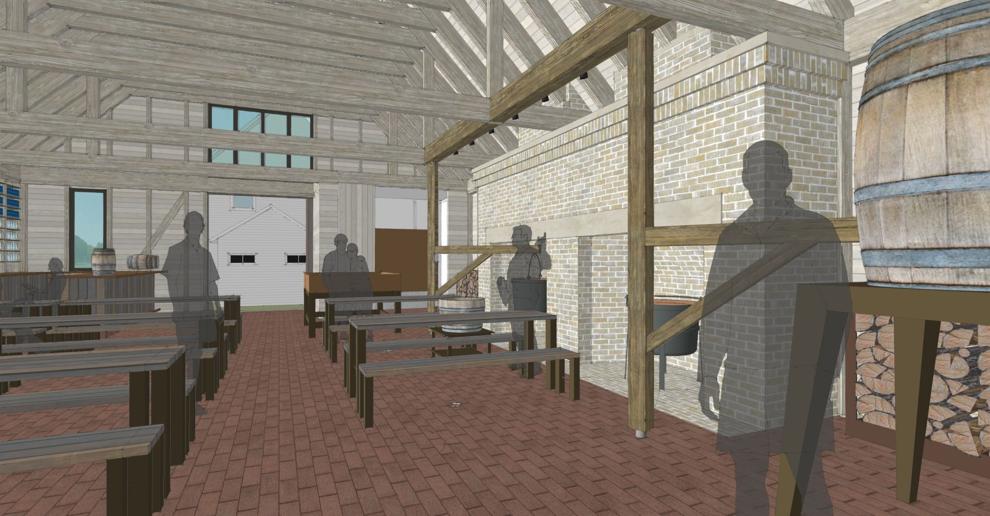 Ground was broken last month for the first phase of the project, which includes construction of the new Brewing Experience building and the foundation for Wittnebel's Tavern. A campaign is underway to raise additional funds for the second phase, which will include moving and restoring the tavern and reinstalling its former front and back bar, 10 barstools and a wooden walk-in beer cooler with a single tap handle. Once completed, the Brewing Experience would also be available for private events such as weddings, anniversaries and reunions, and provide a new source of revenue for the historic site.
Barbara Lund's parents operated the rural Dodge County bar from the 1940s to 1987, but over the last 30 years the bar had been used only for the occasional family gathering. Lund was on hand in 2017 when the fixtures were removed from the bar and shipped off to storage in Madison. Her father had died years earlier, and her mother more recently.
"This was a gathering place," Lund said then, as her eyes moistened. "But out of every end there's a new beginning. It feels good, but it's still sad."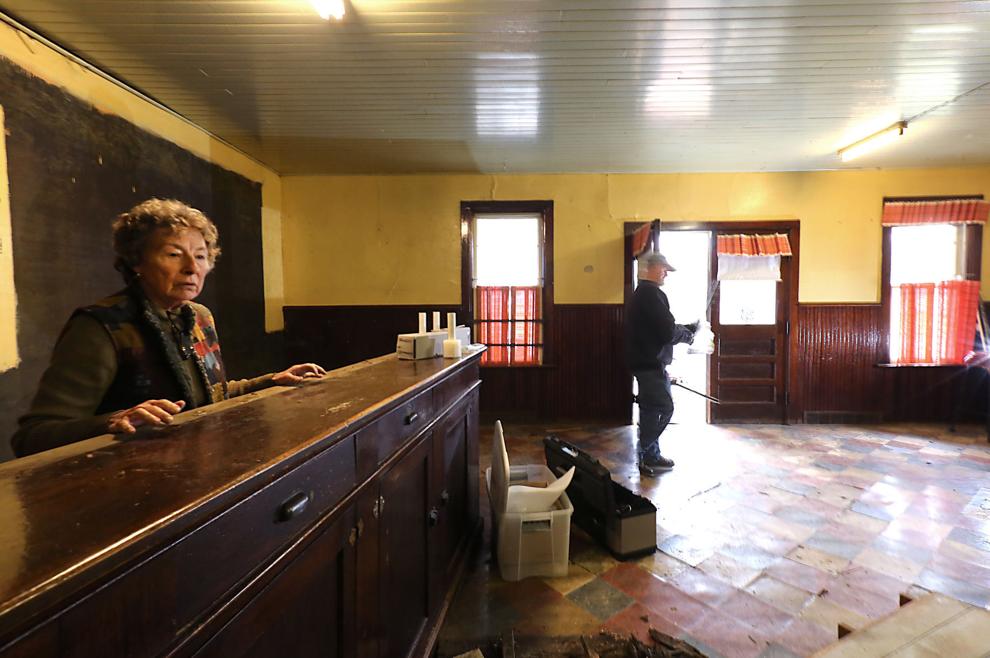 Lund's family heritage is tied to the two-story tavern that was founded by her grandfather in 1906 and attached to a farmhouse. The bar is where cigars and pickled pigs feet were sold along with 2-ounce pours of Muscatel and bottles of Lithia beer delivered from West Bend in wooden crates.
The bar was originally located in what is now the dining room of the house, but a short time after Frank and Fanny Wittnebel opened the doors they added the bar room and the upstairs hall, which is accessed from an outside door or from an upstairs bedroom in the house. The earliest documented dance at the tavern was in 1919. It once hosted a poultry show and was a popular place for keno, the last game of which was played in 1942.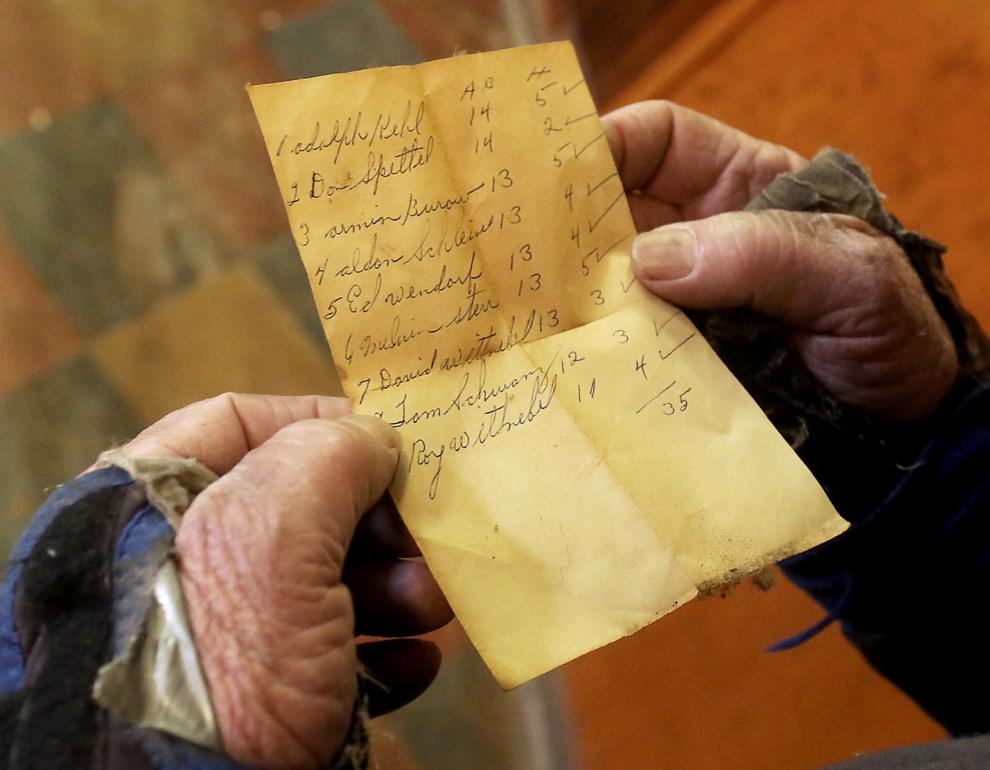 Roadside taverns dot Wisconsin, but few have been so well preserved without modern upgrades. Jim Draeger, who in 2012 co-authored "Bottoms Up: A Toast to Wisconsin's Historic Bars and Breweries," was also on hand in 2017 when the bar fixtures were being moved.
"Bars like this are really rare today," Draeger said at the time. "There are a few handful of them in Wisconsin that are of this vintage and this original. There just aren't very many of them anymore."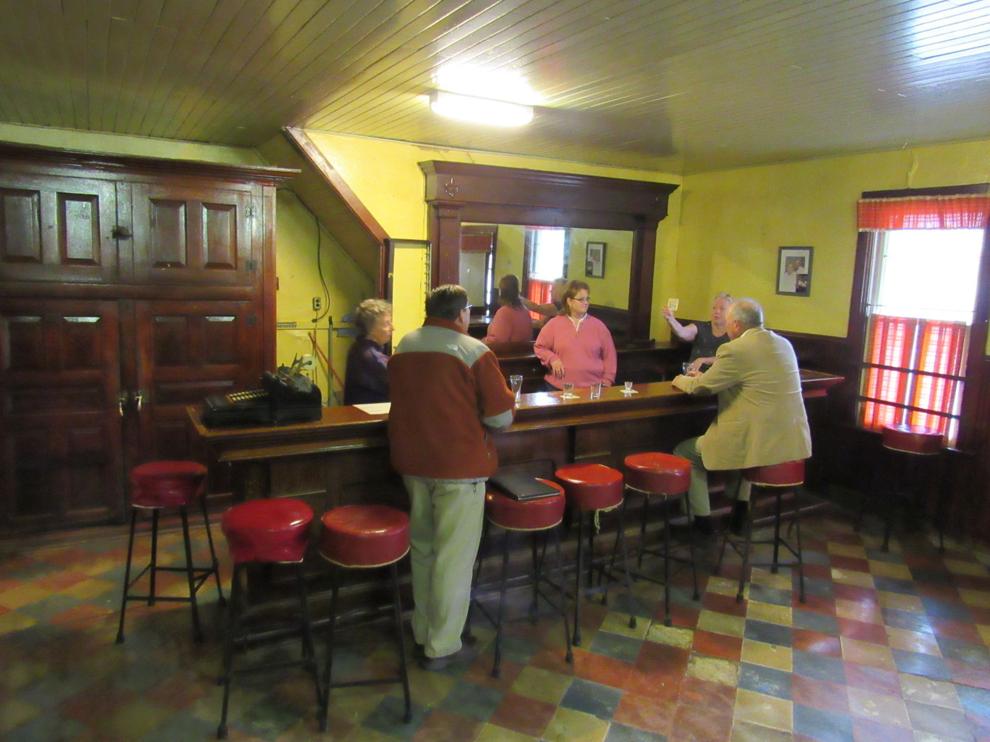 Wittnebel's is a fitting addition to Old World Wisconsin, which opened in 1976, and is one of 12 historical sites and museums across the state administered by the Wisconsin Historical Society. It typically attracts more than 50,000 people each year, including thousands of students. The guest entry area has remained mostly unchanged over five decades, and when a 2010 tornado tore through the Waukesha County property, a master plan was created to address improvements at the site.
Thanks to $2 million in early leadership gifts to the Wisconsin Historical Foundation's New Arrivals Campaign and support from the state, Old World Wisconsin was able to officially break ground on the first phase of the project during the first week of December. And in Old World Wisconsin style, some were dressed in period clothing and accompanied by a pair of oxen pulling a wooden, two-wheeled cart. The Historical Society, however, has contracted the more modern Aro Eberle Architects, of Madison, for its master plan of the new Welcome Experience and hired J.H. Hassinger Construction Services, of Menomonee Falls, as the general contractor.
When the door of Wittnebel's reopens to the public for the first time in over 30 years, it will allow new generations to experience a tavern in its truest form. No glitz, no walls of televisions, digital jukeboxes, charging stations or fancy appetizers. Keno won't be played, but Sheepshead will most certainly be welcome and create an even more robust experience at the historic site that immerses visitors in Wisconsin's past.
"We're excited to celebrate such a milestone for this project," said Julie Lussier, executive director of the Wisconsin Historical Foundation. "Old World Wisconsin means so much to people across the region. It's a historic site for all seasons and all ages, and truly a Wisconsin treasure."
Photos: Wittnebel's Tavern to be part of new Brewing Experience at Old World Wisconsin
The tavern, founded in 1906 in the Dodge County Old Ashippun, will be moved later this year and help recreate a 1930s roadside tavern experience.