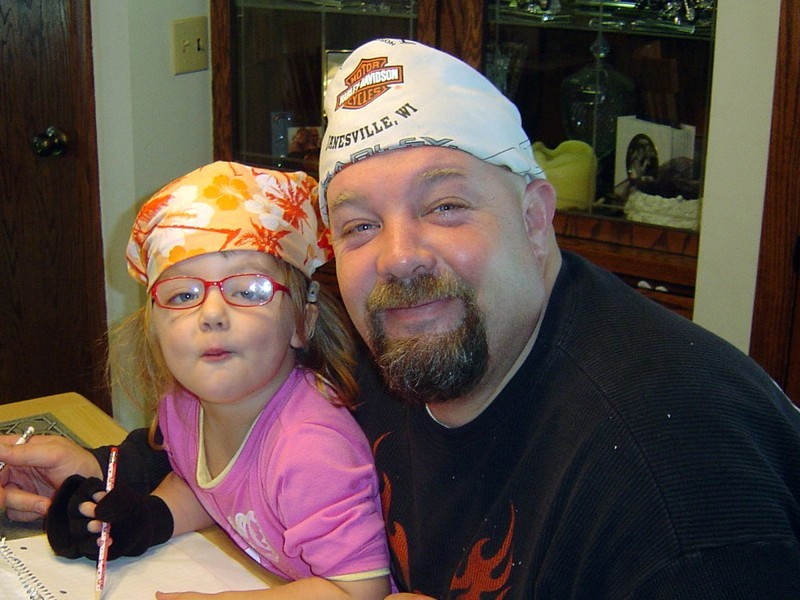 One of the new GOP bills permits insurers to offer a menu of "a la carte" individual policies that does not include coverage required by state mandates, which currently affect more than a dozen different conditions and procedures, from mammograms, kidney disease, and breast reconstruction to contraceptives, child immunizations and diabetes. The other bill would permit out-of-state health insurers to sell plans here that do not comply with state mandates at all. (And then, if I am understanding the bill correctly, the state insurance commissioner can allow in-state insurers to sell similar plans so that they can compete.)
Those of us interested in health care are swamped trying to make sense out of the budget bill and the so-called budget-repair bill that came before it, and what both will mean especially to Medicaid programs, but this new legislation seems pretty significant, too. In fact, for some people, it could mean a double whammy---one Madison family with a child who has autism just contacted me to say they are now worried about getting hit on two fronts: they could lose coverage from their private insurance, turn to Medicaid, and lose that coverage, too.
The new legislation, dubbed "Health Choices and Opportunities" by authors Sen. Leah Vukmir, R-Wauwatosa, and Rep. John Nygren, R-Marinette, is expected to be introduced within the next week or two, and was being circulated late last month with a Feb. 28 deadline for sponsorship, according to two legislative aides. Several calls to Vukmir's and Nygren's offices seeking official comment have not been returned.
I first heard about the bills from a story in Monday's online Wisconsin Health News, which quotes a memo distributed by the authors as claiming the pair of bills "expands on our reform agenda by addressing additional needs of smal business and individuals looking for affordable health insurance policies."
Advocates voiced dismay at what would appear to be the imminent undoing of years of hard-fought mandates. "I am apalled at the cruelty of this legislation," says Nissan Bar-Lev, the president of the Autism Society of Wisconsin, who knew nothing about the proposals until I called him. "This particular legislation must be good for insurance companies, but it is going to be devastating for families who need help the most."
Bar-Lev says that currently 8,000 special needs children are enrolled in Wisconsin schools, and that every year that number grows by around 500. "Our autism population is exploding, and these families are desperate for help," he says.
The bill allowing insurance companies to start selling "a la carte insurance policies" without state-mandated coverages, according to an analysis by the non-partisan Legislative Reference Bureau, creates a process in which consumers would receive a form with their applications listing the premium costs each mandate would add to their policies. They would also get information about the risks for not including various mandates. Customers could then pick and choose which policies they want.
The second bill would allow out-of-state health insurers to offer plans in Wisconsin that do not conform to the state's mandates. They would only need to comply with whatever health insurance mandates are required in their home states. Then, according to Tim Stumm's piece on the legislation in Wisconsin Health News, in order to maintain the competitiveness of Wisconsin insurers, our insurance commissioner could waive state mandates so state insurers could offer similar policies.
Critics of similar proposals, which Republicans have introduced in the past, say that they will create a dangerous cycle in which the healthiest consumers choose the newly available, cheaper policies, driving up rates for everybody else left in the pool of people buying the more inclusive policies.
"This is a way around what they call mandates and we call consumer protections," says Robert Kraig of Citizen Action of Wisconsin. "This legislation will hollow out the state's insurance policies and undo consumer protections and standards we have built up over years. This a race to the bottom. What next? I guess we could make health insurance entirely affordable by making sure it doesn't cover anything."
For more information about medical treatments and conditions currently covered by mandates under Wisconsin law, click here.