UW Health is seeking people at risk for Alzheimer's disease, but with no signs of it, to study an experimental drug like one approved this month amid hope and controversy.
The UW study drug is an antibody infusion targeting amyloid, a sticky protein associated with Alzheimer's that forms plaques between brain cells, disrupting their function.
The Food and Drug Administration this month approved Aduhelm, a similar drug by the company Biogen, leading some advocates to applaud the first new treatment for Alzheimer's in nearly 20 years. But some scientists advising the FDA resigned, saying the $56,000-a-year therapy hadn't been shown to slow the disease. House leaders on Friday announced an investigation into the approval and the pricing of the drug.
The debate, coming as Eli Lilly said last week it plans to seek approval for a similar drug, underscores the need to study other drug candidates to see which work best, said Dr. Cindy Carlsson, a UW geriatrician and director of the Wisconsin Alzheimer's Institute, who is heading up the UW portion of the new study.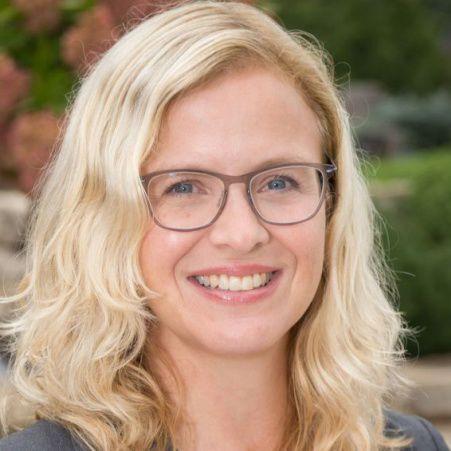 Volunteers for the research "are going to help us identify what's the best, safest, most cost-effective therapy," Carlsson said. "The goal is to try to see if lowering amyloid in the brain will help people who don't have memory problems yet but who are at risk for it."
UW is seeking at least 15 people to receive the drug, or a placebo, and get brain scans, cognitive tests, blood draws and physical exams over four years. Participants must be ages 55 to 80 and have amyloid detectable by a PET scan. That doesn't mean they will develop the disease, only that they are at greater risk.
Those younger than 65 must also have another risk factor, including having at least one copy of the gene APOE4, a parent or sibling diagnosed with dementia before age 75 or previous detection of amyloid.
For nearly two years, participants who have what are considered elevated levels of amyloid will get infusions every two weeks and those with intermediate levels will get them every four weeks. Then both groups will start getting infusions every four weeks.
UW and Carlsson have been involved in a study of another amyloid-targeting antibody called solanezumab, by Eli Lilly. The study, which started in 2014, is continuing after being extended a few years ago when researchers said they found higher doses should be given, Carlsson said.
More than 6 million older Americans have Alzheimer's, including roughly 120,000 in Wisconsin, according to the Alzheimer's Association. Previous medications have been largely unable to help them, likely because the brain damage starts long before symptoms appear, scientists say.
The FDA approved Aduhelm based on data showing the drug seemed "reasonably likely" to benefit Alzheimer's patients. But the agency's expert panel in November rejected the drug, with 10 of 11 members voting against its approval. The FDA typically follows recommendations by such panels.
"We have serious concerns about the steep price of Biogen's new Alzheimer's drug Aduhelm and the process that led to its approval despite questions about the drug's clinical benefit," Maloney and Pallone said in a statement.
Carlsson said UW doctors, like many around the country, have not yet decided which patients should receive Aduhelm or when.
"I think the data looks good but not great," she said of the drug. "I wish they had more evidence of improving patients' day-to-day function."
Many researchers continue to believe in the "amyloid hypothesis," the decades-old idea that amyloid causes Alzheimer's and removing it is the key to curing the disease. But a protein called tau is also involved, creating tangles inside brain cells, and inflammation and blood vessel function also may be key factors.
"The overall hope is that we'll be able to find people with early brain changes in amyloid and identify personalized, tailored therapies," Carlsson said. "It's an exciting time, but there's some work to be done to make sure we're giving these to the right people and monitoring the right things."