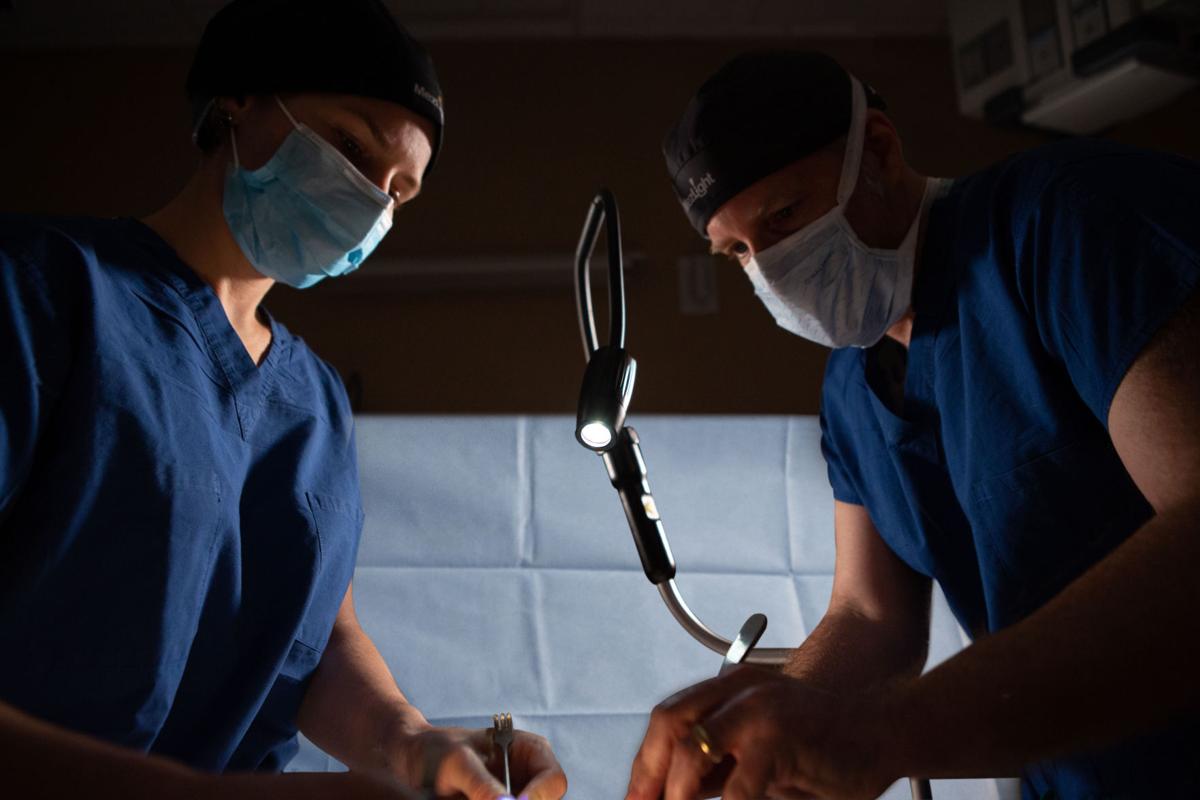 After wearing a headlight during long operations gave him neck and back pain, a UW Health transplant surgeon developed a flexible snake light that might improve doctor comfort.
The device, attached to an operating table rail and controlled by hand, can be sterilized by an autoclave, which uses heat to kill microbes, potentially making it safer than a light worn on the head, which is not considered sterile.
The invention by Dr. Josh Mezrich, known as MezLight, was registered with the U.S. Food and Drug Administration last month. MezLight, a Madison startup that began on the screen porch of Mezrich's entrepreneurial neighbors, has begun distributing the devices to surgeons around the country, with UW Health doctors set to try them out next month.
Mezrich, a transplant surgeon at UW since 2007, said many surgeons complain about discomfort from headlights, which are worn in addition to overhead lighting in operating rooms so doctors can see clearly inside body cavities. His wife, Dr. Gretchen Schwarze, is also a surgeon at UW Hospital.
"You end up having to hold your head in these weird positions for hour upon hour," Mezrich said. "You finish a case and feel like a truck ran over you. We're not pack horses; why do we have to have a light on our heads?"
Other companies have made lights that can be put on retractors, surgical instruments used to hold back tissue, but Mezrich said they don't work well. The MezLight attaches to the side rail of the operating table, with an S-shaped, flexible arm over the patient that includes a power button and adjustable light.
"It's more like a surgical instrument than it is just a light," Mezrich said.
The light can be used even when surgeons wear face shields, which is becoming more common with COVID-19, he said. It's generally not feasible to wear headlights with face shields.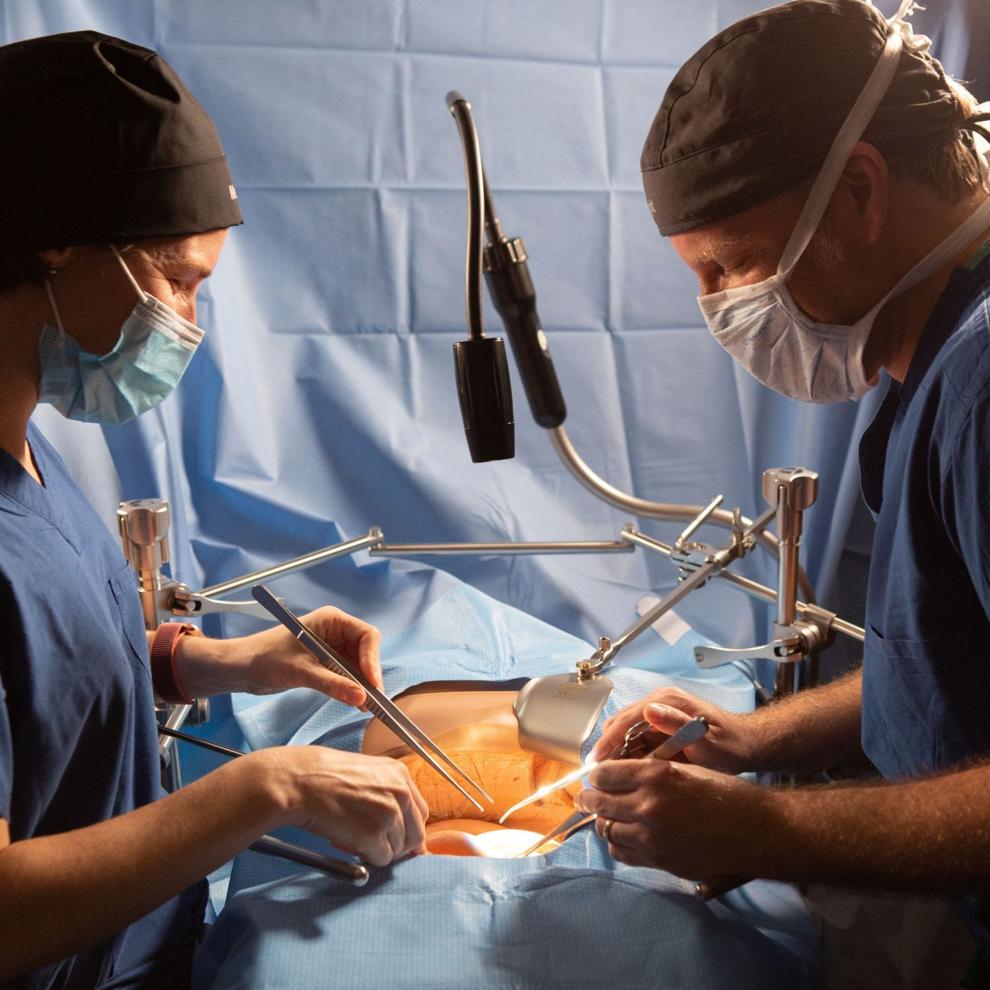 The MezLight's light component can withstand at least 10 autoclave cycles before needing to be replaced, Mezrich said. The sterility could reduce the risk of infection in surgery patients, though that remains to be proven, he said.
The MezLight company is led by co-founders Karen and Craig Christianson, who used to live next door to Mezrich. As Mezrich described his idea on their porch in 2014, they jumped at the chance to develop it.
Karen Christianson, who is CEO, is an industrial engineer who has worked at IBM. Craig Christianson, vice president of commercial operations at Fitchburg-based Promega, is a former licensing director for the Wisconsin Alumni Research Foundation. They own Christianson Ventures, which has 10 rental housing properties on the Isthmus.
They and Mezrich worked with engineers in Chicago to design the system and figure out how to make it bright enough without overheating and durable for autoclaving. It was registered in July with the FDA through a 2017 rule allowing devices such as surgical lights to avoid a full approval process, Craig Christianson said.
Initial pricing is about $4,200, with the $2,000 light needing to be replaced after 10 or more uses. Craig Christianson said headlights cost about $8,000 and last a long time, but are sometimes stolen from hospitals.
The company is projecting $1 million in sales this year and $20 million in 2023, he said. The parts are made and assembled in the U.S. by American companies, including Daigle Brothers in Tomahawk.
UW doctors are scheduled to begin trying out the device next month, Mezrich said.
"So much of surgery is about trying to stay calm and relaxed and not get frustrated," he said. "I think this will be liberating for surgeons to have this great lighting and not to have it on their head."