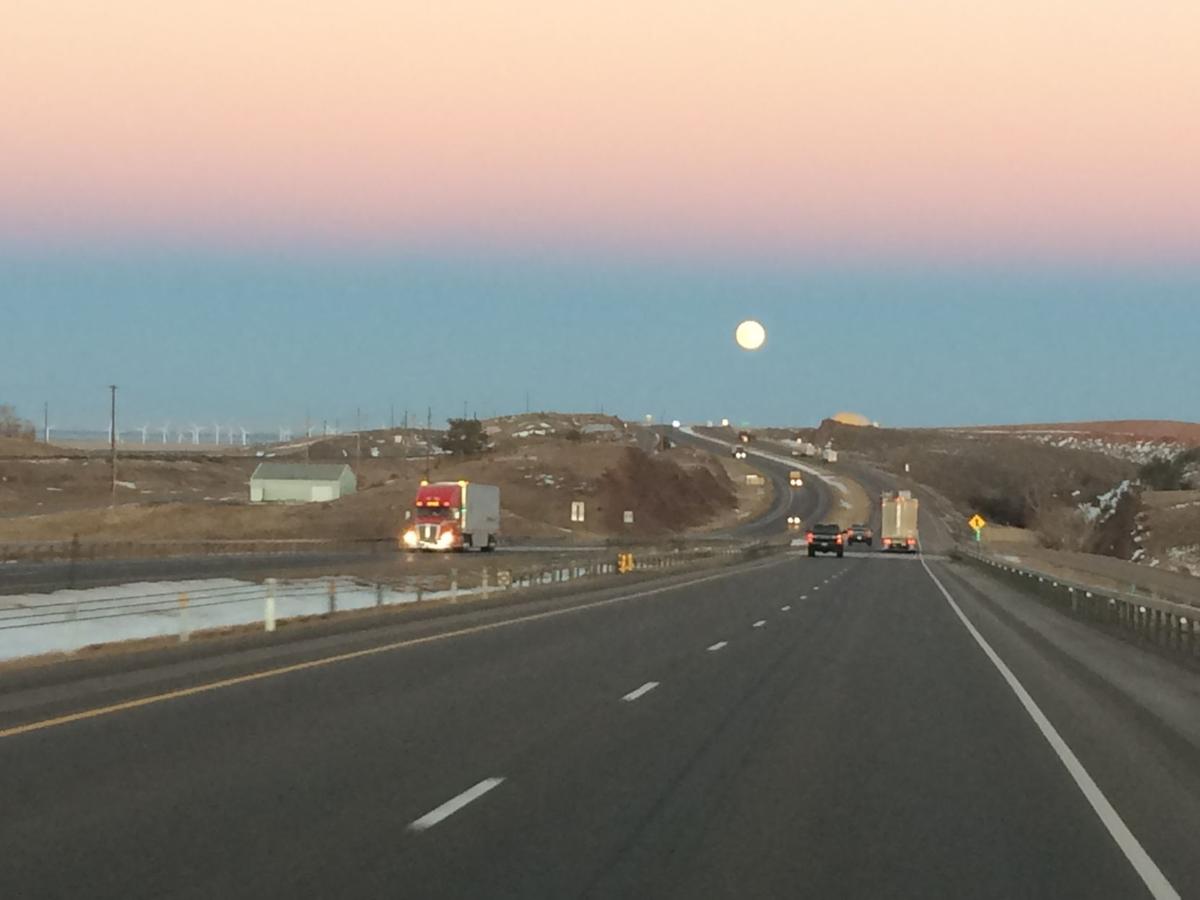 A snowstorm shut down Interstate 80, stranding us at a campground near Omaha, a third of the way to our destination in Utah.
With the temperature below 32 degrees, we worried our "black" (aka sewage) and "gray" (aka sink water) tanks would freeze. Recreational vehicle novices, we called Wisconsin RV World, from which we rented a 24-foot motorhome so we could travel in a COVID-19-free bubble.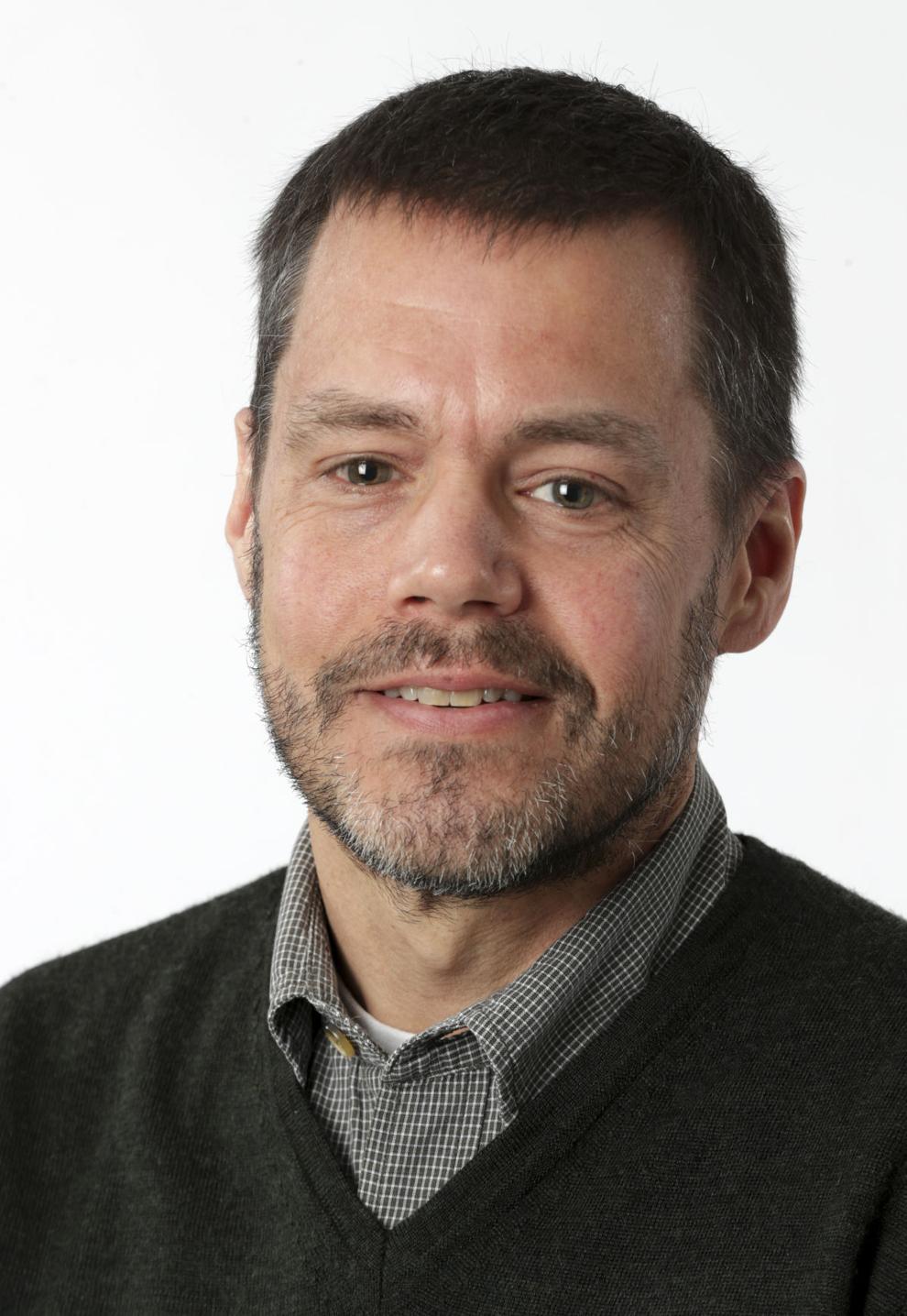 A technician said the tanks should be OK, and the pipes shouldn't burst, if the temperature didn't stay below freezing for long. But he wasn't sure if the tank heaters we switched on had been installed. It had been below freezing for 24 hours and was expected to remain that way for another day. In Wyoming, our next overnight stop, the low was supposed to dip below zero.
Would poop-sickles and stone-cold dishwater suds ruin our plans to visit my husband's family, including his ailing father, whom he hadn't seen in more than two years?
That was not one of the predicaments we considered when deciding to make the 1,350-mile journey in late October from Madison to Ogden, Utah, by RV. We wanted to avoid airports, airplanes, hotels, restaurants and public restrooms, which could expose us to the coronavirus and put my husband's elderly parents, other family and ourselves at risk.
We canceled a flight to Ogden in late March, shortly after the pandemic erupted, and RV seemed like the best way to get there.
Checklist
We learned that hauling your temporary home along the highway involves more than packing the right food and clothes. From keeping the RV level when parked so the refrigerator will keep working (the ammonia refrigerant relies on gravity) to turning off the power and propane at gas stations to prevent explosions, there's a checklist to follow that I assume becomes second nature to veterans.
If you're thinking of traveling by RV for the first time over the holidays or in the coming months, perhaps because of COVID-19, you should study up in advance. I read a few helpful articles, including one by Fodor's, and watched videos, including some by "The RV Odd Couple."
Getting a thorough demonstration of how the vehicle works is a must, as is a sense of adventure.
"Don't be intimidated by it," said Kristy Holmes, rental manager at Wisconsin RV World. "We give you a tutorial on how to operate everything."
Rentals up
Holmes said that after perennial customers canceled reservations in March because events — such as the Register's Annual Great Bicycle Ride Across Iowa and EAA AirVenture Oshkosh — were being canceled, other kinds of customers started making requests shortly before the business reopened in early May.
"I started getting rental inquiries like crazy," she said when interviewed the week of Thanksgiving. "It got very, very popular very quickly. We have been booked solid ever since, up until last week."
According to a Washington Post article in August, the RV rental sites Outdoorsy and RVshare said the vast majority of bookings in the summer were from first-time customers. Outdoorsy said bookings in June were up 400% compared to the same month last year, and RVShare said rentals for Labor Day weekend were up about 95%.
For us, the RV's protection against the pandemic panned out. We had to stop regularly for gas but didn't need to enter gas stations. Other than checking into campsites twice in person (something we later learned can be done online) while wearing a mask, we had no close interaction with people other than my husband's family (with whom we tried to maintain distance and kept doors and windows open).
We ended up staying two extra nights near Omaha because of the snowstorm, blaring the furnace to keep the waste tanks warm as the cold front passed. That seemed to work, and Holmes later confirmed we did have working tank heaters. Other than ferocious winds in Wyoming and Nebraska on the trip home, which sometimes made it hard to stay on the road, our excursion was enjoyable.