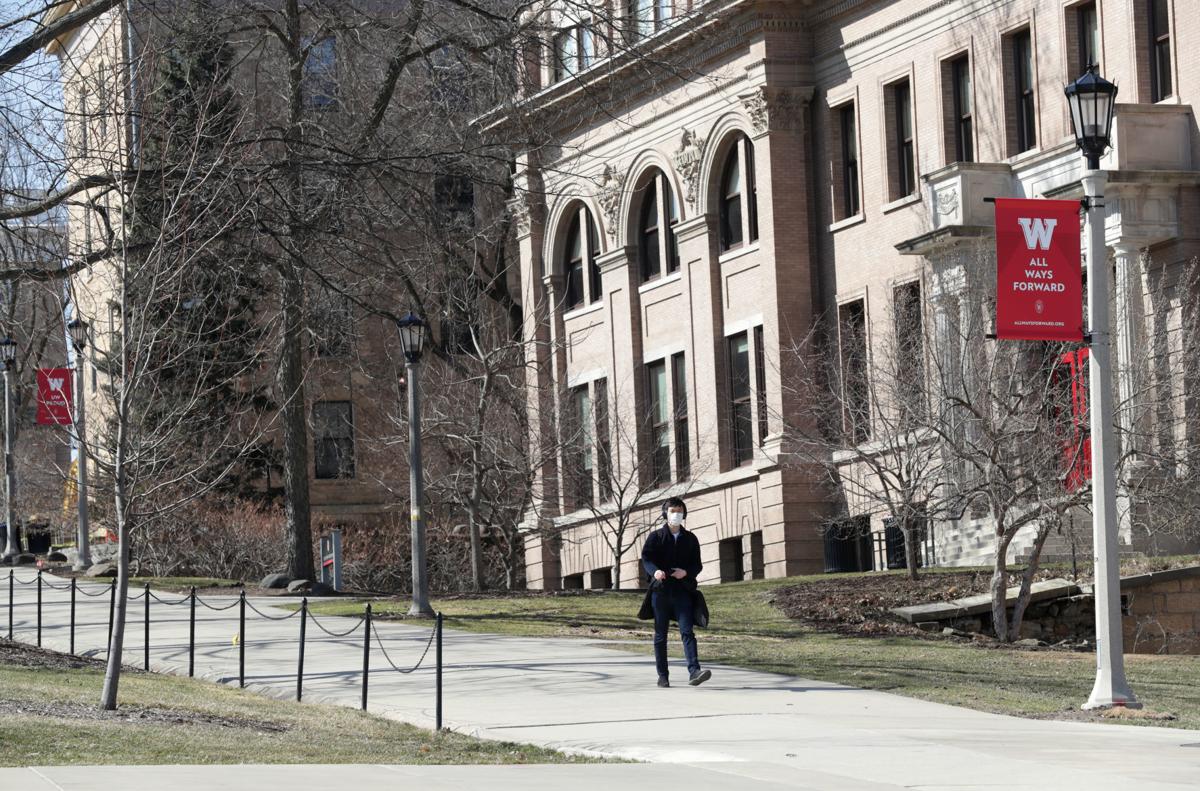 A majority of Wisconsin residents are complying with social distancing guidelines from public health and government officials amid the COVID-19 pandemic, according to a UW-Madison report.
The report used responses given by 503 Wisconsin residents to a survey researchers at the university conducted from March 26 to April 1 asking 2,251 U.S. adults to self-report their physical distancing practices. The survey has a margin of error of plus or minus 4 percentage points.
Dominique Brossard, one of the lead researchers, said the survey was designed to better understand different views on social distancing and figure out the motivations behind those perspectives.
According to the report, 61% of Wisconsin residents said they currently practice physical distancing "very much." On the other end of the spectrum, only 1% of residents said they do "not at all" practice physical distancing.
For the 39% of residents who did not report social distancing "very much," the reasoning for some was work, family and other obligations. Others said they practice social distancing less, thinking that "most people were overreacting."
Some who reported practicing less than optimal social distancing also said they would consider practicing more if it would help their family, they were considered at high risk of becoming infected with the new coronavirus or if they were more caring and considerate.
Those surveyed who find social distancing to be effective or the norm are practicing more than those who believe it is ineffective or not practiced by others, according to the report.
Older residents reported practicing more social distancing than those residents under 35. About 50% of residents age 18 to 35 said they practice social distancing heavily, compared to 64.1% of residents 55 or older.
Two-thirds of residents in small cities, towns or villages reported the highest level of social distancing, compared with only 48.4% of residents in large cities and 59.1% of residents in midsize cities.
More women (68.7%) reported high levels of social distancing than men (53.0%).
Besides gender, education also seems to play a factor. Among those with advanced degrees, 70.4% say they practice more social distancing. It was 70.8% for those with bachelor's degrees, 58.3% for those with some level of college or an associate degree and 56.2% of those with a high school education or less.
Older residents reported practicing more social distancing than those under 35.
Older residents reported practicing more social distancing than those under 35.